LIVING THE CATHOLIC FAITH IN THE 3RD MILLENIUM
A LAYMAN'S LOOK AT THE JOURNEY OF FAITH
Welcome!
eCatholicism.org is a collection of Internet Resources with up-do-date and current information regarding the Church's interaction with the modern world, politics and society.
Besides being a resource for information, eCatholicism.org will also offer our visitors the ability to proclaim the Good News in new ways, to serve as witnesses to the Saving Power of our God and to re-affirm their identity as Catholic communities to a world which desperately needs to hear the Gospel message - now more than ever before.
THE HEART OF THE GOSPEL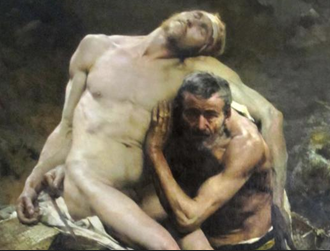 The mystery of God-With-Us is the final, fullest proof of God's desire to become someone very near to us. In Jesus, the Word becomes our flesh and every facet of His human journey speaks to us of the nearness of God. He walked with His Father, not only in the Temple, but in the carpenter shop, at the family table, in the desert and on the mountain top. He recognized the image of the Father in the members of His family, in the townspeople of Nazareth, in the poor, the lepers, the crippled, the deaf and the blind who flocked to Him. He enfleshed the compassion of God in His reaching out to the tax collector, the prostitute, the Samaritan woman at the well, the thief on the cross.
HEADLINES
& ARTICLES OF INTEREST