LIVING THE CATHOLIC FAITH IN THE 3RD MILLENIUM
A LAYMAN'S LOOK AT THE JOURNEY OF FAITH
Welcome!
eCatholicism.org is a collection of Internet Resources with up-do-date and current information regarding the Church's interaction with the modern world, politics and society.
Besides being a resource for information, eCatholicism.org will also offer our visitors the ability to proclaim the Good News in new ways, to serve as witnesses to the Saving Power of our God and to re-affirm their identity as Catholic communities to a world which desperately needs to hear the Gospel message - now more than ever before.
AUTHENTIC CHRISTIANITY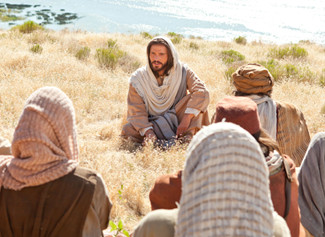 The Gospel passages chosen for the next few Sundays comprise the substance of what we traditionally know as "the Sermon on the Mount." These words of Jesus as recounted by Matthew make up the heart of the Gospel, the substance of the "Good News." The evangelist spends of lot of time - one hundred and eleven verses - making sure that this message would be remembered down through the ages.
The Sermon on the Mount represents the New Sinai, the new Covenant, the NEW Commandment. It is the summary of all that it means to be Christian and all that it means to be fully human.
HEADLINES
& ARTICLES OF INTEREST