LIVING THE CATHOLIC FAITH IN THE 3RD MILLENIUM
A LAYMAN'S LOOK AT THE JOURNEY OF FAITH
Welcome!
eCatholicism.org is a collection of Internet Resources with up-do-date and current information regarding the Church's interaction with the modern world, politics and society.
Besides being a resource for information, eCatholicism.org will also offer our visitors the ability to proclaim the Good News in new ways, to serve as witnesses to the Saving Power of our God and to re-affirm their identity as Catholic communities to a world which desperately needs to hear the Gospel message - now more than ever before.
NARROW GATES AND CLOSED DOORS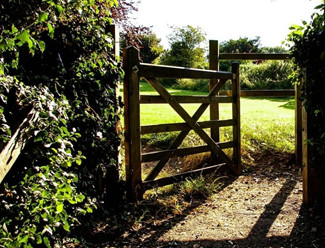 Throughout the Gospels, we are continually accompanying Jesus on his "way to Jerusalem." As we make our way on this spiritual journey, we too must inevitably ask the question posed in today's gospel: "Lord, will we be among those who are saved? Are we among those who will make this journey successfully?" And Jesus answers our question with words that dispel any false ideas that we may have been entertaining: "Strive to enter through the narrow gate." And as he does so often, Jesus uses a parable to shake us out of our comfort zone and question our complacency.
HEADLINES
& ARTICLES OF INTEREST