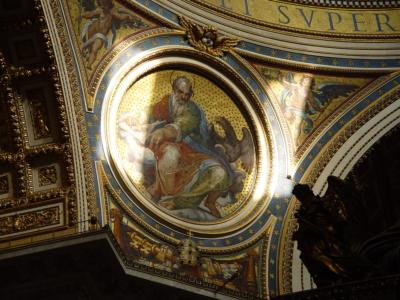 The eCatholicism.org website is owned and maintained by Joe Cece, of Little Falls, New Jersey. The Catholic Church is rich in its History and Tradition, and Catholics express their faith in many diverse ways. eCatholicism.org is a collection of Internet Resources with up-do-date and current information regarding the Church's interaction with the modern world, politics and society. Besides being a resource for information, eCatholicism.org will also try to reflect the many ways the Church proclaims the Good News, serving as a witness to the Saving Power of our God and re-affirming the Presence of God to a world which desperately needs to hear that message - now more than ever before..
This site is the outgrowth of my work over a period of years as the About.com Guide to Christianity - Catholicism.
Biosketch:
I am a "Vatican II" Catholic and actively participate in the Lay Ministry of the Church. I have taught in the Catholic School system - both on the elementary and secondary level, and have served my parish as Consultant for Adult Faith Formation and Small Church Communities. A Computer Consultant by trade, I have also served as a Technical Consultant for the Diocese of Paterson, New Jersey and have given numerous workshops and seminars to Catechists and Religious educators throughout the Diocese. I am married, the father of two sons and grandfather of four
I hold a Bachelor's degree in Philosophy from Wadhams Hall Seminary-College, Ogdensburg, N.Y., and have a Master's degree in Theology.
Questions, comments? This email address is being protected from spambots. You need JavaScript enabled to view it....