LIVING THE CATHOLIC FAITH IN THE 3RD MILLENIUM
A LAYMAN'S LOOK AT THE JOURNEY OF FAITH
Welcome!
eCatholicism.org is a collection of Internet Resources with up-do-date and current information regarding the Church's interaction with the modern world, politics and society.
Besides being a resource for information, eCatholicism.org will also offer our visitors the ability to proclaim the Good News in new ways, to serve as witnesses to the Saving Power of our God and to re-affirm their identity as Catholic communities to a world which desperately needs to hear the Gospel message - now more than ever before.
THE SPIRIT IS UPON US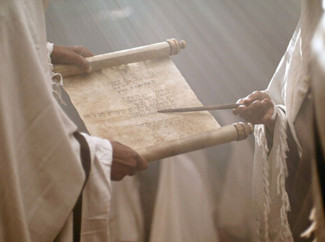 Like the prophets who lived before him, Jesus doubtless became aware of the gap between the ideals of a religious vision - a nation that would create a just society according to the norms of respect enshrined in the Mosaic Law - and the social reality of his time.
He no doubt felt a "call" within himself to stand up and be counted, to do something about this gap, to be a prophetic figure. But what was Jesus thinking?

HEADLINES
& ARTICLES OF INTEREST