Complete Website Directory
Thanks for visiting our site. The following is a complete list of our web site's contents.

50th Anniversary of Vatican II
Advent Books
Here's another way to help prepare for the feast of Christmas, through Advent - both in prayer and in spiritual reading.

Catholic Bishops
Statements of Bishops' Conferences and Pastoral Letters of individual Bishops...

Catholic Blogs
Weblog commentaries on life and living within the Catholic Church

Clergy Sex Abuse
A collection of articles, editorials and web links dealing with the scandal surrounding the issue of clerical sexual abuse and the Catholic Church.

Conclave 2013 - Continuing Coverage


Documents
Official Church documents regarding Religious Education, CCD and Adult Faith Formation

Documents and Articles
Official Church Documents and articles regarding liturgical celebration, architechture, music and ritual.

Early Church Fathers
Writings, sermons and exhortations by some of the early Catholic Church Fathers.

Homeschooling
Resources and sites of interest for Roman Catholic Homeschoolers.

Information Services
Organizations and Services offering a variety of resources ranging Catholic World News to Religious Education, Faith Formation and Parish Ministry.

John Paul II
Resources, links, articles and reflections on the life, papacy and legacy of Pope John Paul II.

Liturgical Music
Magazines, publishers, contemporary Christian and Catholic authors/artists, as well as links to traditional Catholic hymnody.

Liturgical Resources
Liturgical calendars, scripture reflections, homiletic archives, associations and other liturgical resources.

Magazines & Publications
Magazines and Online Newsletters especially focused on Religious Education and Faith Formation.

Magazines/Newsletters/Periodicals
Magazines, Periodicals and Online Newsletters especially focused on current issues facing the Church.

Mother Teresa
Links to some of the best resources on the net about Mother Teresa; biographies, tributes, prayers and information about her path to becoming a saint.

Newspapers
Online editions of Catholic newspapers expressing Catholic thought - traditional and progressive.

Online Resources
Resources, web links and e-groups that can be value to those involved in Religious Education on any level.

Organizations and Associations
Organizations and groups offering a variety of services to Religious Educators and catechists in the area of Faith Formation and Parish Ministry.

Papal Documents
John Paul II: Encyclicals, Apostolic Letters and Exhortations

PodCasts
Listen in realtime or subscribe to Catholic Podcasts

Portals
Starting points which give practical applications of the Catholic lifestyle in the world today.

Publishers
Books, Video and Tapes on theology, scripture, ethics, spirituality... See also our archive on Faith Formation: Publishers.

Publishers
Publishing companies specializing in Religious Education curriculum and materials. See also our archive on Catholic Media: Publishers.

Radio/TV/Film
Communicating the Word of God to all people, through interactive audio, video and web media.

Resources for Advent/Christmas

Advent on the Internet: A Time to Prepare
Join us in a journey from Advent to Epiphany: daily reflections on the Word of God, family prayers and rituals, and links to Advent Resources on the Internet.
Reviews
Coverage of Catholic conferences, lectures, radio programs, and other events.

Role of the Laity
The Laity will be able to claim the next millennium. With significant participation by the laity in the ministry of the church, the way of doing ministry will change. Lay ministry will have given the church a new face. Hopefully it will be one distinguished by collegiality and collaboration.

Sermon and Homily Aids
Resources and preparation tools that's filled with contemporary material that can assist anyone who preaches the Word of God in speaking to today's audiences.

Small Faith Communities
Small Faith Communities allow us the opportunity to reverence the ordinary moments of the adult journey: births, deaths, job losses and changes, aging and failure, and all the joys (and sorrows) on the path. Here are some practical resources.

Spirituality
We all need to read, to pray, to take time to be with God – to make a conscious effort to nurture our faith by opening ourselves to the possibilities of grace that fill and surround us. Here are some great starting points.

Theology
Study guides, texts, net links and online resources for the study of Theolgy.

Web Ministry
Online resources for Catechists, Lay Leadership and Parish educators.

Youth/Young Adults in the Church


top
"As For You..."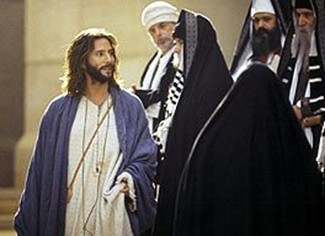 Hypocrisy didn't die out with the some of the Pharisees; it is always around. And it can be present in a "pastoral" approach to religion, as well. When Jesus turns to his disciples and says, "As for you...." he is looking at us as we profess our faith today. The way we live and how we treat others will either support or undermine the message we are trying to communicate. Actions really do speak louder than words.

"Be doers of the word, and not hearers only..."
We are called beyond lip service, formal ritual, and strict observance of the law to exist in the spirit and depth of the law. We are - priests and laity alike - required by the Lord to help the homeless and hungry, the poor and dirty; and he gives us all the grace to do so.

"Games of Thrones" Morality
If Lord of the Rings was the epic for the Cold War era, then Game of Thrones is the epic for our time, with the disappearance of the clear oppositions that once enabled easy discrimination between friend and enemy.

"Global Suicide Pact"
Why Don't We Take Climate Change Seriously?
We have a moral responsibility to join together in our communities—universities, hospitals, parishes, dioceses—and communicate to our elected leaders (and to businesses that fund opposition to climate legislation) that we do not intend to be complicit, through silence, in the mass death of human populations and the mass extinction of species.

"HEALTHY DECENTRALIZATION" GONE AWRY
If collegiality is ever going to work effectively and "felicitously" (to use a bit of curia-speak), the church has to elect better bishops than those in the current crop.

"Imagine Better; - Can Harry Potter Change the World?
Stories activate our imaginations and rearrange the furniture of our minds. This is why narrative — may it take the form of myth, folklore, parable, or history—has always been such an integral part of religious life and the formation of religious imagination.

"It is as It was..."
Most of us tend to think we know the Passion story by heart and imagine that we can recount the various events of Jesus' final hours pretty much in sequence. But looking at the two different narratives in the liturgical cycle this year, we might be hard pressed to explain a number of differences in the way Jesus is portrayed.

"It taught us to live in a new world"
After 50 years, what is legacy of the Council, should Vatican II be celebrated or lived? An interview with Jesuit historian and theologian, John W. O'Malley, Professor at Georgetown University in Washington.

"Liberal" and "Conservative" are not Catholic Terms
When we start using public blogs to defame our brothers and sisters in Christ which is based on a suspicion and not fact, we need to examine how we are living out the Gospel life.

"Pope Emeritus" or second Pope?

Italian Catholic periodical, Civiltà Cattolica would prefer to call Benedict XVI "Bishop Emeritus of Rome". Canonists contest Ratzinger's choice.
"Remain in My Love"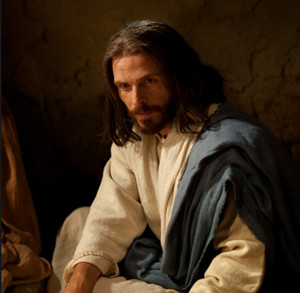 The message of Jesus started out as quite simple one: Love God and love each other. Since then, and for some inane reason, we seem to have felt the need to refine, redefine and wrap this message with our own theological concepts of what He was talking about. But the message remains, and the challenge lays before us. Moving beyond our entrenched thinking and the images we have of how things are and should be is possibly the most difficult conversion for any of us.

"Silence and listening are integral elements of communication" in the Twitter era
The Pope has released his message for the 46th World Day of Social Communications which points out that "in fact internet messages are about the same length as biblical verses." His message praises the web, highlighting its value as an instrument of evangelisation.

"The real power of the Pope is to serve the most vulnerable"
The Mass of inauguration of the pontificate. The Homily of the Holy Father at the Inauguration of his Papal Ministry, March 19, 2013, involving the crowd of 200 thousand.

"We Had Hoped"
The editors of America Magazine comment: "It would be foolish to pretend that in the wake of the announcement of the departure of Thomas J. Reese, S.J., as editor in chief of America, the past weeks have not been turbulent ones for the editors and staff, for many of our readers and for others as well who are concerned about the Catholic Church."

"When we walk without the cross…"
"we are worldly. We are bishops, priests, cardinals, popes, but not disciples of the Lord." The first homily of Pope Francis, Thursday, March 14, in the Sistine Chapel with the cardinals who elected him.

"With Pope Francis spring has arrived"
"We have come from a dark and very hard winter. Now spring has arrived" Leonardo Boff said in Buenos Aires last week, expressing enthusiasm for the news Pope, "a pastor who is close to the people."

"With you I am well-pleased"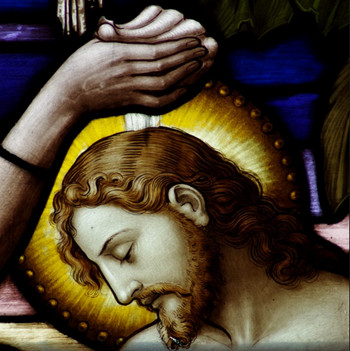 When we finally and fully understand what has happened to us because of
Christ's Baptism
, and when we actually begin to live out
the baptismal commitment we proclaim
, we are then what Christ calls us to be - His witnesses, His peacemakers, men and women rooted in faith, powered by love, bringing the Gospel spirit and insight into every aspect of our lives. The gift of Baptism is one in which all of us are entitled to hear:
"You are my beloved, with you I am well pleased."
'A UNIFORM CHURCH IS NO CHURCH'
The Pope in Santa Marta: we must purify her, starting from ourselves; 'each of us builds according to the gift that God has given'

'A unique moment'
History will be made today when three former Church of England bishops are ordained into the Catholic priesthood. They will become leaders of the world's first ordinariate set up to accommodate groups of traditionalists who want to cross the Tiber while retaining their Anglican patrimony.

'AMERICA' MAGAZINE'S SURVEY OF WOMEN IN THE CHURCH
One of the most disturbing conclusions from the survey is that women are increasingly disengaging from the life of the Church.

'AMERICA' ON RELIGIOUS LIBERTY
In light of the continuing debate around religious liberty and the rights of religious organizations, America magazine presents a collection of articles that have discussed, defended and articulated these issues over the past 70 years.

'AMORIS LAETITIA'
Pope Francis' long-awaited apostolic exhortation — 'Amoris Laetitia,' or 'The Joy of Love' — he urges church leaders to serve as nurturing pastors, not as rigid enforcers of doctrine.

'AMORIS LAETITIA' CHANGES HOW CHURCH TEACHES FAMILIES, BY LEARNING
Chicago cardinal details 'enormous change' of Francis' 2016 apostolic exhortation: heeding laypeople, having 'deep respect' for conscience.

'AMORIS LAETITIA' RESOURCES
Our growing list of articles, commentaries, reviews and criticisms of Pope Francis' document, 'The Joy of Love.'

'An Ordinary Mystic
The faith and art of Alfonse Borysewicz
One painter who is both a committed Catholic and a serious artist is Alfonse Borysewicz, a Brooklyn-based former seminarian whose work has been shown both in Chelsea and in a Catholic church in Brooklyn, N.Y.

'Catholic' Doesn't Mean What You Think It Does
We need to see ourselves and understand our Church (which is the Body of Christ) as living and moving "throughout-the-whole," as mutually building each other up (1 Thessalonians 5:11), and as welcoming all with open arms as Jesus did.

'DOROTHY DAY; LOVE IN ACTION'
In a new biography of Dorothy Day, Patrick Jordan brings an ease to his subject that comes from true friendship and calls our attention to small details.

'END THE DEATH PENALTY'
In a rare display of ecclesial unity, a cross-section of liberal and conservative Catholic publications pushed forward a singular message Thursday: It's time for the United States to end the use of the death penalty.

'Evangelii Gaudium' amounts to Francis' 'I Have a Dream' speech
Dreams can be powerful things, especially when articulated by leaders with the realistic capacity to translate them into action. That was the case 50 years ago with Martin Luther King Jr.'s famous "I Have a Dream" speech, and it also seems to be the ambition of Pope Francis' bold new apostolic exhortation, "The Joy of the Gospel."

'Fear Not!' for 'The Root of War Is Fear'
From Sojourners: Thomas Merton, many years ago and titled 'The Root of War Is Fear' (from New Seeds of Contemplation). Merton wrote: 'At the root of all war is fear: not so much the fear that men have of one another as the fear they have of everything. It is not merely that they do not trust one another; they do not even trust themselves. ... They cannot trust anything because they have ceased to believe in God.'" - by Timothy Seidel

'FORGE AHEAD THROUGH HARD TIMES'
Sister Nancy Schreck, a biblical scholar and a former president of the LCWR, urged leaders of congregations of women religious not to give up as they redefine their roles in the modern church and world.

'FREEDOM, TRUTH, AND HUMAN DIGNITY'
Before the 'Declaration on Religious Freedom' was created, church leaders warned that embracing religious freedom would betray the church's doctrinal heritage.

'FREEDOM, TRUTH, AND HUMAN DIGNITY'
Those who are unwilling to consider the slightest shift in pastoral practice, theology, or doctrine fail to grasp an important truth, which both doctrine and history make clear.

'HAS AMERICA LOST ITS MORAL CENTER?'
A five-person panel examined American life; speakers discussed a nationwide political crisis, the loneliness they've seen on the streets, and what can be regained.

'HUMANAE VITAE' AND THE SENSUS FIDELIUM
On moral issues, the church must learn from the experiences of baptized people. Discernment strives to discern the true action of the Holy Spirit that involves the experience of people in their daily lives, but also many other aspects as well.

'In the fullness of time, God's purpose will be revealed'
This article from NCRonline highlights portions of Sr. Theresa Kane's talk, "Woman, Why Are You Weeping?" given July 22 in Chicago at the Celebration conference on effective liturgy: "We see Mary of Magdala in the garden as someone who has experienced the torture and death of a close, intimate friend. She was a companion, certainly a benefactor to Jesus, and a disciple. We, too, have all wept at the death of loved one."

'KNOCK, KNOCK. WHO'S THERE? MORE THAN HALF THE CHURCH!'
Sidelined for too long, women aren't going away. Perhaps the utter scandal to which an all-male clerical culture has subjected the church will finally force a change.

'LET A FEMALE SPECULATE'
Full text of Sister Elizabeth Johnson's LCWR talk. The LCWR has for two years been the target of an investigation by the Vatican over a range of perceived problems.

'LIONS' DEN' DETAILS DANIEL BERRIGAN'S LIFE
And the reader will be getting many works at once: a history of the Catholic radicalism of the last 50 years, a digest of many books Berrigan himself wrote, a chronology of the social history of both the Catholic Church and the Jesuit order, among others.

'NEVER' OR 'NEVER LIKELY'?
Putting Pope Francis' comments on women's ordination in historical context.

'New Era' Under Pope Francis
The cardinal who heads Pope Francis' Council of Cardinals said the Catholic Church is entering a "new era" and accused critics of the pope's statements on economic injustice of failing to "understand reality."

'Nones' on the Net
Is the Internet bad for religion?
Why are Americans dropping out of church? One reason? They're logging on to the Internet.

'Our priests': an appreciation
Editorial from NCROnline: It is an easy claim to make that many priests have little understanding of the lives of the people they are charged with overseeing, no idea, really, what is required to be married, to be parents, to worry about job security and finances and sick infants and hormonally jolted teenagers. But I think post-scandal -- we are at least beyond the initial shocks -- I must say I have no idea, really, what everyday heroism it must take to be a priest in the church of today.

'RISEN' IS A MOVING CONTRIBUTION TO THE CANON OF BIBLICAL MOVIES
The biblical epic 'Risen' focuses on the resurrection. Billed as 'the most important manhunt in human history,' it is a simple yet majestic telling of the Easter story.

'Sex abuse is the Catholic 9/11'
Massimo Franco is a veteran journalist who writes for Corriere della Sera, the most prestigious daily newspaper in Italy. Recently he published a book titled C'era Una Volta un Vaticano ("Once Upon a Time, there was a Vatican"), arguing that underneath the PR meltdowns and internal crises of the Vatican under Benedict XVI lies a radical historical shift – from the Vatican as the chaplain of the West, to the Vatican as representative of a minority subculture.

'SPIRITUAL ASSAULT'
Catholics are looking for a church grounded in Scripture and animated by mutual respect and cooperation, one in which baptism, not ordination, has preeminence.

'Tainted by radical feminism'? More like 'living the Gospel'
It is impossible to say you are committed to the poor and not know that two-thirds of the hungry of the world are women who get only the leftovers after their husband and children have eaten; two-thirds of the illiterate of the world are women enslaved by their lack of education as the chattel of men; two-thirds of the poorest of the poor, according to UN statistics, are women.

'THE DECALOGUE OF THE GOOD COMMUNICATOR ACCORDING TO POPE FRANCIS'
If you listen carefully to what Pope Francis has been telling us about communicating, there's much more to it than just conveying facts... he says it's about sharing, listening, closeness, acceptance and truth.

'The Faith Will Survive'
The institutional church, on the other hand, is in serious trouble. Here's why... by Joan Chittister, OSB.

'The Spirit Is Still on the Job'
On October 11, 1963, Bishop Luigi Bettazzi addressed the Second Vatican Council on the need for collegiality. He was the newest bishop participant, having been consecrated only a week before, and, at thirty-nine, he was also one of the youngest. Now eighty-nine, Bettazzi is the most active of the five surviving Italian participants, keeping faith with the council by writing and lecturing about it tirelessly.

'WE MUST REACH OUT'
In his latest interview, Pope Francis speaks about the Curia, the Synod on the Family and the year ahead.

+ Vatican issues official prayers to Saints John XXIII & John Paul II
VATICAN CITY — The banners of Blesseds Pope John Paul II and John XXIII were hung on the facade of St. Peter's Basilica today and the official prayer cards of the two new saints have been printed.

+Papal Conclave Live

Live coverage of College of Cardinals meetings to elect a new Pope, and of related events in Rome and Vatican City, by La Stampa and VaticanInsider.com journalists and experts.
...A Multitude of Angels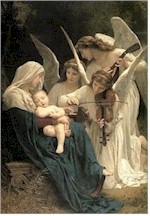 Christ, the Word become Flesh reminds us that the Kingdom of God is not something unattainable or out of reach… it is not something in the future for which we hope. The Word became Flesh to remind us that the Kingdom is here and now: among us, around us, within us. Christmas challenges us to turn upside down and inside out where we look for the sacred: in the mess of the stable, in events that can go horribly wrong, in the lowliest of people, in people of different cultures, in the love of a man and a woman and their baby.

...What links 2011 to 2012
The Vatican Insider and the director of L'Osservatore Romano look back over the Pope's endeavours in 2011 - a year which saw Benedict XVI's visit to many places where he meditated, spoke, prayed and met many people.

10 THINGS I WISH EVERYONE KNEW ABOUT JESUS
What to know about the man many people call God... by James Martin SJ

10 Things The Church Can't Do While Following Jesus
The Christian church is full of Christians, right? Sadly, the answer you'll get to that question is heavily dependent on whom you are asking. Certainly, the church should be full seeking to follow Christ, seeking to follow the teachings of Jesus. [But] there are surprisingly high numbers of people going to church, calling themselves Christians but whose actions run counter to what Jesus taught... we can do better.

10 ways religion shaped the news in 2012
From the nuns to the "nones," religion dominated the headlines throughout 2012. Faith was a persistent theme in the presidential race, and moral and ethical questions surrounded budget debates, mass killings and an unexpected focus on "religious freedom."

100 Days of Francis
Observations and Predictions
Pope Francis is approaching 100 days as our Holy Father. The beginning of his papal service has drawn massive attention and offered new ways of carrying out the leadership of the Universal Church.

1000 Years of Peace
People of goodwill everywhere are invited once again to help make the third millennium one of peace. The goal is to encourage 1,000 years of peacemaking activities-equaling 8,765,808 hours.

12 Catholic women under 40 making a difference
To highlight the work of young women in the church, we asked contributors and readers to nominate Catholic women in the U.S. under the age of 40 whose work has greatly impressed them. Here are 12 women our judges selected that you may not have heard of, but are making a difference in the church by the work they are doing.

12 QUESTIONS TO ASK YOURSELF IN THE NEW YEAR
Beginning a new year is a chance to take stock of our spiritual lives and consider how we can continue to develop next year. But let's remember that it's not about our own efforts but about trusting God to lead us where he wants us to go.

144 theologians confront hierarchy
Blunt letter says reforms necessary in light of scandals, priest shortage
"In our roles as theology professors we can no longer remain silent," began 144 leading Catholic theologians from Germany, Switzerland and Austria in a bluntly frank open letter to the Roman Catholic hierarchy.

18 LATIN AMERICAN FEMALE THEOLOGIANS YOU SHOULD KNOW ABOUT
A theology that dismisses the voices of Christians in the Majority World and the margins of society is a theology that ends up denying the catholicity of the church.

2 Entrepreneurs Help a Monastery Thrive
At the ringing of a bowl-shaped bell, five monks at a remote monastery congregated in the chapel here for the fourth of their seven daily rounds of prayer, their voices murmuring a Gregorian chant in Latin. At the same time, in a nearby house on the monastery's property, the phone was ringing in a small office where two women and an office manager run a multimillion-dollar business that generates the money to run the monastery.

2 Hearts Network
A Catholic online ministry dedicated to helping people cope with chronic illness through faith and prayer. Other content includes: personal story of faith, extensive online prayerbook, dogma & apologetics, how to become a Catholic, Marian dogma, patron saints, sacraments, sacramentals, conversion, recommended Catholic reading, and a monthly "blog" on a hot topic.

2,000 meet to call for reform in Detroit
As the inaugural convention of the American Catholic Council was drawing to a close June 12, an estimated 2,000 reform-minded Catholics stood en masse to endorse a 10-point Catholic Bill of Rights and Responsibilities that asserts primacy of conscience and the right of every Catholic to have a voice in the way the church is run, as well as an obligation to advance the proclamation of the Gospel to the world and the church's social teaching.

2007 Lenten Message
Benedict XVI's Lenten Message: "The response the Lord ardently desires of us is above all that we welcome His love and allow ourselves to be drawn to Him. Accepting His love, however, is not enough. We need to respond to such love and devote ourselves to communicating it to others."

2014; A YEAR OF CHANGE IN THE CHURCH
Here are five memorable stories from 2014 that will likely continue to impact the church in 2015 and beyond.

2015 CATHOLIC DATA RUNDOWN
Turns out that 45 percent of all Americans either identify as Catholic or are connected to Catholicism—20 percent say they're Catholic. Is the 20 percent figure news? Not really.

2017 ADVENT RESOURCES
Advent resources from Busted Halo, including a digital Advent Calendar, Advent in Two Minutes Video, and InstaAdvent Photo Challenge. Check out all of these resources to help you make the most of this special season.

21st Century Catholic Evangelization
Provides approaches, strategies, and resources to assist parish and diocesan leaders in their ministry of evangelization.

25 GREAT THINGS YOU CAN DO FOR LENT
Now is a great time to take stock of your spiritual life and to grow in faith. Not sure where to start? Check out these 25 ideas!

25 GREAT THINGS YOU CAN DO FOR LENT
Now is a great time to take stock of your spiritual life and to grow in it. Not sure where to start? Check out these 25 ideas...

25 Great Things You Can Do For Lent - Besides Giving Up Chocolate
Ash Wednesday marked the beginning of Lent, the 40 days of preparation for the Easter season when Christians are called to renew their commitments to spiritual practices like prayer, fasting and almsgiving. Lent is an annual opportunity to grow in our faith.

2PopeSaints
News, events, articles and online video streaming for the millions who don't make it to Rome for the canonization of John XXIII and John Paul II

3 WAYS TO MAKE THE BIBLE COME ALIVE
Here are 3 simple ways that you can make the Bible come alive for you, by Pastor Jack Wellman of 'Faith in the News.'

35 years waiting for smoke; A witness to Vatican history

Italians have an expression for things that happen rarely, like running into an old school friend who lives far away. They'll say they see the person "ogni morte di papa" or "every death of a pope." With only four conclaves in the past 35 years there's good reason for the expression, despite the fact that Benedict's surprise resignation may force the phrase to change to "ogni cambio di papa" or "every change of a pope."
40 Years Of Wcc-Roman Catholic Church Collaboration
Forty years after they set out on an ecumenical journey together, the World Council of Churches (WCC) and the Pontifical Council for Promoting Christian Unity (PCPCU) are celebrating their joint anniversary with a public event at the Ecumenical Centre in Geneva on 17 November, and reflecting on the renewal of ecumenism in the 21st century.

4CatholicEducators.com
A portal to information on the Catholic Faith and to resources for teachers, catechists, directors of religious education, pastors, homeschool.

5 misconceptions about Catholics and abortion
The church's position on sexual health is more nuanced than critics suggest. What does the Catholic Church really have to say about abortion and birth control? And when the church speaks, do its congregants listen? Here are five popular misconceptions about the Catholic Church's position on abortion and birth control that might help clear up the terms of engagement.

5 SAINTS WHO WERE NOTORIOUS SINNERS
They made mistakes during their lifetime and often led public lives of depravity before their hearts were converted.

5 STEPS TO A DO-IT-YOURSELF RETREAT
If you take just one day or half a day a month (or even a couple of hours!), it will help your spiritual life.

5 WAYS TO UNDERSTAND CHRISTMAS ON A DEEPER LEVEL
The story is so multifaceted that it's helpful to look at some meanings of Christmas we might not pay attention to — meanings that can change people's lives.

50 YEARS AFTER MERTON'S DEATH, MAYBE 'WE'RE FINALLY GETTING HIM'
As the anniversary of Thomas Merton's death is being marked by events around the world, his prophetic take on spirituality and social justice is still relevant today, say his admirers.

500 THEOLOGIANS TO GATHER IN SARAJEVO TO TALK ETHICS, ACTION
As populist leaders talk about building walls, theologians seek to build bridges.

7 THINGS TO REMEMBER WHEN IT FEELS IMPOSSIBLE TO FORGIVE
Points that can help you understand what forgiveness is and why we struggle to forgive.

7 THOUGHTFUL WAYS TO REACH OUT TO OTHERS THIS YEAR
A recent survey revealed that loneliness in the U.S. has reached "epidemic levels," with more than half of Americans saying they feel lonely. It's a sad statistic, but it's also a big opportunity.

8 THINGS ABOUT POPE FRANCIS' UPCOMING VISIT THAT WOULD MAKE HIM FACEPALM
One thing Pope Francis won't suffer is treating God's commandments lightly. He is deeply serious about religion — its immense power to heal, shelter, and reconcile; and its limitless power, if abused, to degrade, divide, and injure.

8th Day Center for Justice
A collaboration of religious communities of men and women in the struggle to provide a critical alternative voice to the systems that suppress the human community and environment and to work for the structural changes which will hasten the arrival of a more just world. Take their online Tour of Poverty.

A 'Francis imprint' on US bishops may take time
Arguably, nothing a pope does is more decisive in shaping Catholic culture than appointing bishops, and that's especially true for one who wants change. Francis has sketched a beguiling vision of a more merciful and compassionate church, one less invested in the culture wars, but pulling it off will require finding bishops to match. As critical as that task is, it may be a while yet before Francis truly puts his imprint on the Catholic bishops of the United States.

A Better View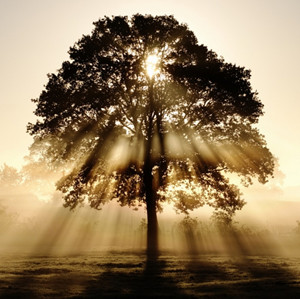 Our God is personally concerned about each of us. This concern is not like a general interest over God's handiwork; rather God is personally involved in the world God has made. In fact, God is passionate about us, a "lover of souls." So, when Jesus walked through Jericho that day, he was simply doing what God always does and expressing what God always feels for us. Unless we know our own condition, and unless we accept the fact that we are lost in ourselves, we will not be able to accept the Lord's invitation. Neither will we be able to own up to the fact that we need him. We would be like Zacchaeus before his encounter with Jesus. We may be curious about Jesus from all the things we might have heard about him but we won't do very much about it.

A Big Heart Open to God
In an extensive interview published in the Jesuit journal America, Pope Francis speaks candidly about his historic role as the first Jesuit pope, his ideas on church governance, the moral teachings of the church and how he has learned from his mistakes.





A bold step – and an opportunity
Pope Benedict XVI once declared himself a "Mozart man", because that music contained "the whole tragedy of human existence". It is possible to im­agine the Pope's resignation address to the assembled curial cardinals...

A CALL FOR A NATIONAL LAMENT
Lament makes room for the voice of the voiceless. Once lament occurs, hope emerges as a community can no longer sit by silently in the face of injustice.

A Call for Spiritual Leaders
Spiritual leadership is a crucial dimension of the service that everyone gathered here today is called to exercise. This kind of leadership is not relegated to a special clerical or religious caste. There can be no doubt that leaders at professedly religious institutions like the colleges and universities you represent and lead must exercise spiritual leadership.

A CALL OF THEIR OWN; THE ROLE OF DEACONS IN THE CHURCH
Deacons are not meant to be mini-priests, or super-laypeople. But the church as we know it wouldn't be the same without them.

A Catechesis for Marriage on the Brink
Marriage is an image of Christ and His bride, the Church. It is a sanctuary for love, for the bringing up of children, for the care of souls. It is a good and holy vocation blessed by God and protected by the moral teachings and sacramental witness of the Church. But what if you are in unbearable pain because your married life is a complete disaster?

A Catechism for Young People
The Catechism of the Catholic Church for young people, in the Context of Frequently Asked Questions - still a work in progress, but quite extensive.

A Catechist's Helper
These pages have grown out of several years experience teaching catechism, and from the desire to bring that teaching into the modern world of computers, giving the children "clickable" activities, which they'll enjoy.

A CATHOLIC CASE FOR GUN CONTROL
Our nation's culture of violence is out of control. It's time to pull the trigger on efforts to reduce gun deaths.

A CATHOLIC MOMENT IN THE ARTS?
Why should we care about the arts? Our culture is in a parlous state, and the Church has many battles to fight – political and moral – that are evidently much more important.

A Catholic Response to Sexual Abuse
Confession, Contrition, Resolve - Bishop Wilton D. Gregory's opening remarks at the Dallas Bishops' Meeting.
"Let us embrace the grace that God gives us so abundantly, so that the work we do in these days together may be to his glory and contribute to full reconciliation and healing in the Church."

A Catholic Woman's Place
A place of conviviality and inclusion where: everyone can find a seat at the table; explore issues in a calm and respectful manner; be heard and listen to others' differing point of view; laugh, share, and inspire; and even aspire to be prophet/ess, priest/ess and king/queen, saint ... whatever Godde calls you to be.

A Celtic Christmas; Celebrating the Sacred in All Creation
We celebrate the deep compatibility of the divine and the human as we rejoice in the Incarnation—in God's life being revealed to us in the baby boy born at Bethlehem, God being birthed into human life, taking on human nature from the inside out

A Challenge, Not a Crusade
Seen in context, Pope Benedict XVI's citation last week of a 14th-century Byzantine emperor who claimed that the Prophet Muhammad brought "things only evil and inhuman" to the world was not intended as an anti-Islamic broadside.

A Change of Season
The first turning point of Vatican II
Robert J. Nogosek, C.S.C., recalls the early days of Vatican II and a crucial moment that set the tone for the rest of the Council.

A Christmas prayer for peace in Bethlehem
For the eighth consecutive year Christmas celebrations will take place in a difficult climate for all peoples in the Holy Land. Nonetheless, many individuals and groups refuse to give up, and are searching for non-violent ways to voice their rights and work for a peaceful and just future for both peoples.

A Christmas Reflection for Our Time...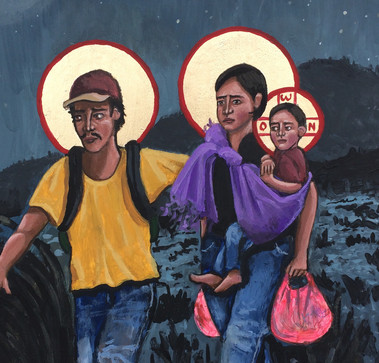 The celebration of Christmas is not a sentimental waiting for a baby to be born, but much more so an asking for history to be born. We hope for what we cannot see, for what we long for, but cannot yet understand. We hope that the Lord will come, that He is real, and that we do what we can to make Him real and true. Yet we are left with wonder and our gifts to each other.

A Chronology of 5 Years
Benedict XVI Already Has Left a Mark on the Church
From Zenit.org: In five years, Benedict XVI has marked the Church with the best of his human qualities: his intelligence, sensitivity, simplicity, firmness and discipline.

A church 'scandal' that isn't
Andrew Greeley "Now, as the poor battered Catholic Church tries to recover from a bushel basket of scandals, it must cope with the Mother Teresa scandal. Someone has found the poor woman's private letters in which she confessed how weak her faith and love seemed. Spread around the world by Time magazine, the letters are taken as evidence that she was not the saint we all thought she was. On ABC Evening News on Friday night, an itinerant atheist offered the opinion that she was a hypocrite."

A CHURCH FOR PEACE?
The message of fifty years of social teaching is that the entire church's mission is to celebrate God's gift of peace.

A CHURCH FOR THE POOR, NOT A 'PURE' CHURCH
Don't hold your breath waiting for politicians to talk about this but the United States lags behind the rest of the developed world when it comes to tackling what Pope Francis decries as an 'economy of exclusion and inequality.'

A Church in Crisis
From Americancatholic.org: American Catholics are struggling to understand what went wrong and how to make sure it never happens again.

A Church to Hope In
In his second encyclical letter, Pope Benedict XVI affirms the centrality of hope as a Christian virtue, one that carries those imbued with it to the doorway of salvation. The Christian's ultimate hope is in Christ the savior. Here and now we carry hope also for the church, Christ's body, in days to come.

A closer look at the Voting Rights Act
From US Catholic Magazine: While the history of the Voting Rights Act of 1965 truly begins with the founding of the United States, the common practice of slavery, and the Civil War, the legislative history of the law began 100 years before the Voting Rights Act even existed.

A commitment to healing, unity
From NCRonline: When 500 preachers publicly commit to healing in the church, as the Dominicans meeting in Adrian, Mich., did ( see story), we are being invited and challenged to do the same -- ordained and nonordained alike. Preaching doesn't happen only at Mass. It happens every time someone calls us back to Gospel living and to our commitment to the human family.

A Concord Pastor Comments
Rev. Austin H. Fleming's Blog: Commentary on life and ministry in the parish, in the Roman Catholic Church and in the world around us.

A Conspiracy of Bishops and Faithful
From America Magazine: Formally beatified this week, Cardinal Newman, and his appeal to value the laity, remain relevant. By Drew Christiansen.

A CONTROVERSIAL CATHOLIC CONSCIENCE
The key to understanding Francis' words in The Joy of Love—and indeed, his entire pontificate—is his views on mercy.

A CONTROVERSIAL CATHOLIC CONSCIENCE
The key to understanding Francis' words in The Joy of Love—and indeed, his entire pontificate—is his views on mercy.

A Cosmic View of Easter
In an Easter reflection titled, "A Faith that Loves the Earth," Karl Rahner highlighted some of the ways that the Resurrection is significant for the entirety of creation. Like Sts. Paul and Irenaeus before him, Rahner had a rich notion of salvation as the recapitulation of the whole world or, put another way, all of creation's return back to God.

A Council at Trent
Catholic moralists from over seventy countries are gathering in the city of Trent, the same city in which the Council held 450 years ago decisively shaped the outline of our discipline by creating the field of moral theology for seminary training of future confessors. Since the Second Vatican Council, that field has expanded tremendously in both participants and scope. It now includes not only priests, but also women religious and lay men and women.

A critic of ministerial religious life
Sandra Schneiders is a member of Sisters, Servants of the Immaculate Heart of Mary of Monroe, Mich., and is professor of New Testament Studies and Christian Spirituality at the Jesuit School of Theology in Berkeley, California. Her four-page article in the Oct 2 issue of the National Catholic Reporter is the best, most compact, and most significant study of the biblical and historical foundations of ministerial religious life available today.

A Culture of Life
It is never enough just to love God. Jesus told us this. We must love one another as well. But loving one another is also not enough.

A Culture of Life and the Penalty of Death
Twenty-five years ago, the U.S. Conference of Bishops called for an end to the death penalty. This latest statement is a call to seize a new moment and new momentum. "This is a time to teach clearly, encourage reflection, and call for common action in the Catholic community to bring about an end to the use of the death penalty in the U.S."

A CULTURE OF SECRECY THAT PERPETRATED ABUSE
New York Times Podcast: A sweeping report issued by a grand jury in Pennsylvania sheds new light on the systemic nature of sexual abuse in the Church...

A Different Kind of Priesthood
It is significant—and surprising to many Catholics when they are made aware of it—that the Church chooses instead to proclaim the Gospel of John on Holy Thursday which replaces the Eucharistic scene found in the other gospels with Jesus' washing of the apostles' feet.

A Different Path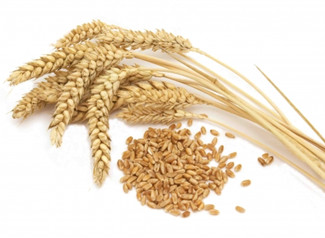 Jesus was a threat because he talked about a kingdom without boundaries and guarded borders; where people were equal, not a society of a few privileged citizens and the rest treated as underdogs; where people weren't expected to fit in and be like everyone else, but where diversity was valued; where inclusivity was the norm; where power wasn't the instrument to exert the will of a few, but love and service would be the attraction to membership. Jesus called this the Kingdom of God.

A Different Perspective

The Gospel today reminds us that Jesus is the gate for the sheep, and that we can only be the people He calls us to be by living our lives as He lived HIs. Jesus modeled a life-style to which He was inviting all of his followers to share: one of concern and compassion, of service and dedication, one of relentless and abounding love... one that brings all people together in His own healing power.

A Doctor's Good Friday Reflections
From St Anthony Messenger: Ressurection's promise is already contained in Jesus' suffering on the cross. By Charles Hattemer, M.D.

A Duty Of Conscience
From the SocialEdge: In the conclusion to his hopeful book Amazing Church, a tome which proves that the creaking structures of the Roman Catholic Church do change over time, the great Canadian theologian Gregory Baum states that whenever the Church enters a new ethical horizon, where dormant truths re-appear with new clarity and urgency, great debates and dialogue break out at all levels of the Church. In the end after hearing and integrating these "signs of the times" official teaching changes.

A Fair and Just Workplace
The 1999 Labor Day Statement from the National Conference of Catholic Bishops regarding a Social Security and Solidarity.

A Faith That Works
Is the task of faith and ministry today the resolution of intellectual quandaries, or is it something else? Does one confront pastoral situations in order to explain the "why" of events, or to be pastorally present to the "what" of events, even without an immediate theory? How a person answers those questions will disclose his or her theological method or "first principles."

A FAMILY EMBRACE; RENEWING THE CHURCH'S PASTORAL SUPPORT FOR MARRIAGE
The church must reach out to families where they are, but this does not mean leaving them where they are.

A few step closer to the promised land
There is a long and noble Catholic tradition of advocating and working for racial peace and justice, and it deserves to be honored and preserved and extended. The work is not yet finished, and the temptations to abandon it are powerful.

A FIELD GUIDE FOR CATHOLICS
A good read for all Catholics: Those who want a "field guide" to Catholic life and those who need a reminder of the significance of familiar rituals in their daily lives.

A Final Act of Papal Teaching
His resignation continues this strand of his papacy — a reduction of the office in a way, subordinating it to tradition. His encyclicals were noteworthy for subordinating his own authorial voice to the broad witnesses of the tradition. He continued to write his own theology, but published his Christology with a secular press, scrupulously avoiding assigning magisterial authority to his personal theology.

A Four-Fold Prayer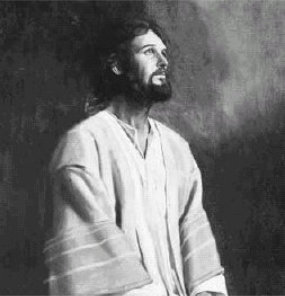 We are approaching the great Feast of Pentecost - the celebration that reminds us that the Spirit of God is preeminently present and at work in the lives of God's people. As He prepared His disciples for the coming of the Spirit, Jesus prays in a very loving and intimate way for those to whom he is entrusting his mission. But his prayer looks far beyond these first disciples. His hunger is for faith; he wants future generations to accept him as Lord and Savior, as the full and final revelation of the Father's love. His thirst is for Truth… he consecrated himself for his friends, so that they may be consecrated in that Truth.

A FRANCIS AGENDA FOR THE U.S. BISHOPS
Last November when the bishops set their priorities, some pointed out that those priorities seemed little influenced by the papacy of Pope Francis.

A Full Life
When you do what God has in store for you, your life has meaning and purpose; you are making a contribution to the world. Is a Vocation to the priesthood for you?
A Full Life

A Global Church in a Globalized World
The text of a lecture given by John Allen at Dominican University in River Forest, Illinois. The topic Allen was asked to address was "A Global Church in a Globalized World," trying to think about what the historic North/South shift currently underway in global Christianity might mean for Roman Catholicism in the 21st century.

A GREAT POWER VACUUM HAS BEEN CREATED IN THE U.S. CHURCH
Abuses, interview with the Villanova University professor, Massimo Faggioli: there is a corporate mentality in the Church that sees the Pope as the CEO and his bishops as managers he can simply fire.

A GUIDE TO DECODING CATHOLIC REACTION TO POPE FRANCIS
As with St. John Paul II in his day, certain code words today hint at uneasiness with Pope Francis. The moral of the story is, it's just not easy being pope!

A GUIDE TO NON-VIOLENT DIRECT ACTION
Sometimes societies evolve slowly into more just communities. But sometimes it takes a faster paced revolution to make progress.

A GUIDE TO SEEING THE POPE IN THE U.S.
Want to see Pope Francis when he spends six days in the United States next month? His public appearances will be very limited in DC and New York, so head to Philly.

A HAPPY DEATH
How can one die happy? Isn't the death-process itself excruciating? What about the pain involved in dying, in letting go of this life, in saying our last goodbyes? Can one die happy?

A hierarchy deeply damaged from within
The first half of 2010 has been a particularly bumpy patch for the papacy of Benedict XVI. It wasn't supposed to be this way. This pope had as goals to sharpen the teaching of the world's largest Christian denomination, to do battle with secularism and relativism, and to convince the world, Catholic and otherwise, that Christianity authentically lived is more about possibilities and new freedom than about "thou shalt nots" and other restrictions.

A HISTORY OF CAFETERIA CATHOLICISM
From Catholica.com.au, an interesting take on how the dissent of many of our saints and martyrs have shaped Catholicism into the Church that we know today.

A History of the Church
By Yuri Josef Koszarycz, Department of Theology, Australian Catholic University.
A History of the Church

A Homily for Grieving Six and Seven Year Olds and Those Who Loved Them
Msgr. James Mahoney is pastor of Corpus Christi Parish, Chatham Township, New Jersey, and Vicar General and Moderator of the Curia for the Diocese of Paterson. This homily is from was given at the Sunday liturgies, December 16, 2012

A house that needs putting in order
Habemus Papam: Pope Francis
There have been a number of attempts to reform the Roman Curia, but the new Pope, Jorge Mario Bergoglio SJ, has the best opportunity to date.

A JESUIT PERSPECTIVE ON HARRY POTTER
The best defense against the dark arts is hope; imagination is its home. Ignatius knew that. After all, what are the Spiritual Exercises if not a schooling of the imagination? Hope is our resurrection stone; Easter is its shape.

A JUBILEE BY POPULAR ACCLAIM
Mercy for all except the hierarchical Church, too closed-off and backward to deserve the pope's forgiveness.

A Key To Reading Benedict'S Social Encyclical
Italians have a wonderful phrase, chiave di lettura, which literally means a "key to reading." It refers to some core idea, or perspective, that can help make sense of a complex mass of material. Since Benedict XVI's long-awaited encyclical on the economy is finally set to appear next Tuesday, it seems a good time to float a possible chiave di lettura for the document.

A Laptop Pilgrimage; The Camino de Santiago
Join nine pilgrims from BustedHalo.com as they begin their adventure on the Camino de Santiago in northern Spain on Saturday March 20, 2010. You can make the pilgrimage yourself from the comfort of your own laptop - To give your own Lenten spiritual journey a boost, make sure you stop back here everyday — beginning this Saturday — to make your own virtual pilgrimage along with the Busted Halo nine.

A LENTEN MYSTERY
Why it's important to remember during Lent - and at all times - that Jesus was both human and divine. Why it's an essential mystery.

A Lesson For Today?
Bishops and theologians at the Council of Trent
What happened at Trent may help Catholics and observers outside the church to reflect upon the current tension between the magisterium and theologians and suggest better ways to deal with it. The problem is not new in the church, but today it is certainly acute.

A Lesson in Contentment
From Cross Walk, to be in need, and have plenty... the interesting thing is that need and plenty have been redefined.. by Mary Lawrence Comm

A LESSON IN MERCY AND MATURITY
The Catholic bishops of England and Wales have defended the right of gay Catholics to remain in civil partnerships.

A LESSON IN WAITING; AN ADVENT RETREAT
This virtual retreat will help you reflect on ways to grow in faith, hope, and love while we wait for the coming of Christ this Advent - from BustedHalo.com

A letter from Jesus about Christmas
Taking time to understand the true meaning behind the hustle/bustle of the Christmas season.
This has been making the email rounds and appears all over the internet, so it is impossible to say who the author is. But no matter. The message is clearly His. Many thanks to Joanne Deibert and Skip Goltz for passing this along.

A LETTER TO YOUNG CATHOLIC WOMEN ON WORLD DAY OF SOCIAL JUSTICE 2017
The quest for a justice built on love is daunting. But ...this journey must be a quest for a shared vision of what justice would look like.

A Light in the Darkness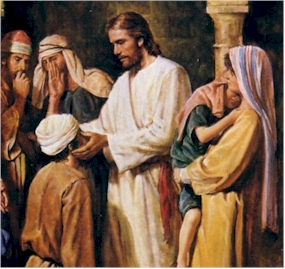 All throughout this Lenten season, the Church constantly reminds of us of the Peace of God. We are reminded of the all-encompassing peace felt by the disciples as they witnessed Christ's Transfigured glory; we shared in the peace felt by the Samaritan woman at the well as she realized that she was in the presence of God. And this week - a man born blind is made to see and to feel the comfort and peace of the Light of the World.

A Light of Revelation
The Feast of the Presentation is an ancient one and was celebrated in the East as early as the fourth century. It came to be celebrated in Rome at the end of the seventh century and spread through the Western Church from there. It is a feast of light. Simeon proclaims that Christ is the true light of the world - a light of revelation to the Gentiles… and we, as his followers, ought to be bringing his light into the many dark corners we find around us today.

A LISTENING CHURCH
An Interview With Archbishop Blase Cupich: In December, Grant Gallicho of Commonweal magazine spoke with the new archbishop in Chicago, the nation's third-largest diocese.

A LISTENING CHURCH
How does the center of institutional authority — in the Catholic Church, the papacy and the Vatican—allow dialogue within a global, decentralized, talk-back culture? The answer is: with great difficulty.

A LISTENING CHURCH AND AN EMPOWERED LAITY
Pope Francis speaks of bishops as leaders who should sometimes go ahead of their flock, sometimes simply walk among them, and sometimes fall in at the rear and be led by those seeking new paths.

A Literate Church
While American Christians proudly cite the Bible as their favorite book (93 percent own one, usually the King James version) and two-thirds see it as the source for answers to "all or most of life's basic questions," they actually do not know or understand much of what is written between the covers.

A Little Can Go A Long Way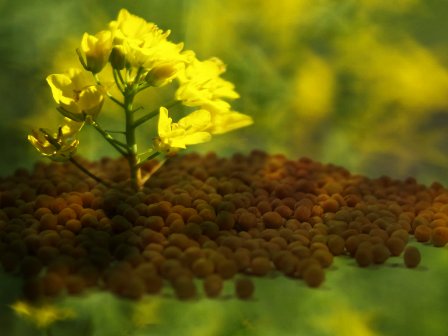 In a culture that is increasingly more fragmented and torn apart, giving ourselves over into His hands, learning to follow Christ, to find God in our daily lives and to truly live the life of discipleship is no easy feat. It is only when we allow our own weaknesses and ordinariness to be transformed by the hand of God, only when we take our "mustard-seen faith" back into our day-to-day struggles that we will be able to enter into the grace-filled living to which people of every age have been called.

A LITTLE GUIDE TO THOUGHTFUL PRAYER
The St. Teresa of Avila Prayer Book: Take steps toward a more prayerful life by immersing yourself in Teresa of Avila's words.

A LITTLE GUIDE TO THOUGHTFUL PRAYER
The St. Teresa of Avila Prayer Book: Take steps toward a more prayerful life by immersing yourself in Teresa of Avila's words.

A Living Faith
"A Living Faith" is a thought provoking series of presentations and discussions of essential Roman Catholic themes taken from the new Catechism. Major themes are brought to life by the distinguished faculty members of the Weston Jesuit School of Theology and the people who participate in open discussions. "A Living Faith" is meaningful for Catholics and people of all faiths who want to gain a better understanding of the fundamental concepts and beliefs of the Catholic Church.

A Look Ahead at the Year 2009
What religion stories are likely to make news in the coming year? National Catholic Reporter correspondent John Allen, Brookings Institution senior fellow and Washington Post columnist E.J. Dionne and Religion & Ethics NewsWeekly managing editor Kim Lawton join host Bob Abernethy for an annual studio discussion and analysis of top stories predicted to make headlines in the New Year.

A look at marriage equality from a historical perspective
Debate over same-sex marriage is raging these days in the United States, be it in the courts, the media, the U.S. Conference of Catholic Bishops, and even among one's friends and family. Deep beneath the breakers runs a broad stream of little-known history that might bring some calm.

A Look Back at 2006
From Religion and Ethics Online: a discussion and analysis of the year's top religion news stories. Topics addressed by the panelists include: sectarian violence in Iraq and the religious challenges confronting America and the Iraq government; the "demonization" of Islam by the West; religion's impact on the 2006 elections; growing political, religious and social differences within the Protestant evangelical community; tensions over issues of homosexuality in the U.S. Episcopal Church and global Anglican Communion; U.S. diplomatic policy in the Middle East; and Hollywoodo's embrace of faith-based films.

A LOOK BACK AT POPE FRANCIS' 2016 HIGHLIGHTS
As this significant year comes to an end, Radio Vaticana takes a look back at some of the Pope's highlights over the past twelve months.

A Lost Generation?
Fewer young women are practicing their faith: How the church can woo them back
The danger is that Catholic millennial women who remain disproportionately interested in spirituality and religious practice will seek an outlet for this interest outside the church in which they grew up.

A love for transformation
In a broken New Jersey city, a priest expands the idea of community
At a time when parishes are leaving the inner city and Catholic schools are closing by the score, Sacred Heart Parish in Camden, NJ and its elementary school are thriving.

A Love That Dares to Question

Author: Bishop John Heaps
Wm. B. Eerdmans Publishing Co.
April 2002






A MODEL FOR COMMITTED LAY LIFE DEDICATED TO PRAYER, PEACE, AND JUSTICE
Lawyer Karen Gargamelli fulfilled her lifelong dream by forming a community of lay Catholics.

A Modest Proposal
Silence and fervent prayer for vocations are no longer adequate responses to the priest shortage in the United States. As the church prepares to observe the Year of the Priest, which begins on June 19, open discussion about how to sustain the church as a eucharistic community of faith and fortify the pastoral life of Catholic congregations has become imperative.

A Moment of Decision

Like the disciples, we face that same decision - from this moment on... at every moment. We are a diverse group of folks, and yet if we make the right decision, we can become one people, grounded and united in our religious identity as children of the covenant. Once again we are asked to make a life-decision that will not only bind us together but will also affect how we will live each day of our lives. We celebrate this act of faith together, grateful for the Spirit that continues to give us life. With Peter and his companions, "We have come to believe..." and we trust that the Spirit will continue to deepen this gift of faith that we have.
A Morsel of Christian Salt
From Permanent Deacon Tom Healy: Salt and Light possess both favorable and unfavorable characteristics as do our lives.

A Multitude of Meanings
From the Tablet: The Mass today is both fundamentally the same yet radically different from the celebrations of our forefathers. In the first of a new series for the Year of the Eucharist, Eamon Duffy examines changes to the liturgy and to ritual, and how these affect the beliefs at the core of Catholic faith.

A nation reborn
From the Tablet: The sights and sounds of President Obama's inauguration had a deep resonance not just in the United States but around the world. The richest and most powerful nation on earth was undergoing - in public - a personality transplant. His inaugural address from his podium in Washington was more explicitly a repudiation of his immediate predecessor than anyone expected, given the courtesies that are customary on such occasions. But the greater transformation had nothing to do with the departure of George W. Bush. It was signified by the sight of an African American entering the White House as President, with his black wife and family. This was not just a triumph against racial prejudice; it was a turning point in American history.

A New Balance
What the Pope's Interview Reveals
Whether they describe themselves as liberal or conservative, reform-minded or traditionalist, Catholics were stunned by the interview Pope Francis recently gave to the world's Jesuit publications.

A New Center of Gravity
In winning election as Pope Francis, Jorge Mario Bergoglio defied the papal pundits, even though they should have seen him coming. His rise marks the decisive shift within Roman Catholicism toward Latin America and the developing world. In theological terms, he represents continuity, yet he is the first non-European pope in more than 1,000 years, and also the first Jesuit.

A New Ecumenism
Is Rome's Anglican Outreach A Step Backward?
The fundamental concept that has guided the Catholic Church's participation in the ecumenical movement since the Second Vatican Council has been communion. In its Decree on Ecumenism (Unitatis redintegratio), the council departed from the preconciliar attitude of "Come home to Rome," declaring that all who believe in Christ and have been truly baptized are already in communion with the Catholic Church.

A New Feminism
The need for a new feminism to address today's challenges, by Helen Alvaré.

A new generation of labor priests

On July 23, housekeepers and other workers at Hyatt Hotels began a global boycott of the hotel chain. Citing unjust hiring practices, unfair wages and unsafe working conditions, the workers have marched, picketed and petitioned organizers and travelers to join them. At many of these demonstrations, standing by the workers' sides were Catholic priests.
A New Grammar for the Year of Faith
Such is the conviction and the challenge posed by the Year of Faith which occurs not merely this year, but every year. That conviction and challenge is the ever new realization that "the Mystery is this: Christ in you, the hope of glory" (Col 1:27). This is the truly Good News we seek to share with all people.

A New Pope and Renewed Expectations
We have a new Pope. Jorge Mario Bergoglio of Argentina was selected by the Cardinal electors as the 266th successor of St. Peter. His chosen name: Francis. The selection was a surprise for many and from the very outset, Pope Francis showed himself to be different from his immediate predecessors.

A new prayer for forgiveness
From the Baltimore Sun: Reconciliation - Some find the church's popular 'zero tolerance' policy for priests who abuse minors contrary to the teachings of Catholicism.

A New Way of Being Church
This papacy could mark the most fundamental change in the governance of the church in centuries, from monarchy to collegiality. Much of Pope Emeritus Benedict's theology of the church implied shift. Francis wishes to do it.

A NON-SYNODAL RECEPTION FOR A POST-SYNODAL EXHORTATION
Three months after the publication of Amoris laetitia, the reception is underway, and various commentators already are noting the wide differences in the hermeneutics of the post-synodal exhortation.

A Nun's Life

A Nun's Life mission is to help people discover and grow in their vocation, that is, their life's calling by engaging questions about God, faith, and religious life.
A papal year in review; Ten highlights from 2013
When the new year rang in just 12 months ago, most of the world had never heard of Cardinal Jorge Mario Bergoglio, but since his election to the papacy in March he has become one of the most talked about figures in the world--among Catholics and non-Catholics alike.

A PARISH IS THE BODY OF CHRIST - NOT A STARBUCKS FRANCHISE
Simply Spirit: Too many bishops have adopted a corporate mentality that views parish communities as so many commercial franchises to be managed, rather than the living body of Christ.

A Pastoral Council Resource Guide
From the Diocese of Austin, Texas, norms and guidelines for those planning and/or implementing short and long term pastoral policies and activities in the parish.

A PASTORAL VISION
From the moment the Second Vatican Council opened, it has consistently been described as a pastoral council, sometimes so insistently and unthinkingly that the expression has become a cliché.

A pastorally sensible solution to the priest-shortage
Imported priests are simply replacing priests who have died, retired, or resigned, and are serving in whatever parishes need them for the celebration of Mass and the administra-tion of the other sacraments. Is there a more pastorally sensible solution to the priest-shortage in the United States than recruiting priests from countries with far greater needs?

A Peacemaker's Response to Welfare Reform Legislation
Betsy Clark, SSJ describes in this essay the work of NETWORK, a national social justice lobby, and provides questions we can ask to monitor the situation in our locality.

A Place at the Table
The web site for the U.S. bishops' statement, A Place at the Table: A Catholic Recommitment to Overcome Poverty and to Respect the Dignity of All God's Children. - resources for Parishes and Dioceses.

A place for dissent
Something of a consensus exists among church historians that, had the Vatican treated Martin Luther and his circles in a more conciliatory manner at the start of what became the Reformation, it might not have happened. Many of the theological points he was raising were subsequently found to be valid, not least his denunciation of the sale of indulgences. But the rough rebuttal he received led him to adopt positions ever more extreme until there was no reconciliation to be had on any terms.

A Place For Renegades
Camden community confronts 'dark side of the American dream'
A group of twenty-somethings lives in community and explores the "new monasticism," a term that is difficult to precisely define but that roughly describes a search occurring in communities, ironically often of Protestant evangelicals, that have formed with a strong focus on social justice and reforming Christian practice.

A place in the city
From The Tablet: When a cardinal is appointed, along with the red hat, and all that that means, he is given one of Rome's titular churches. The allocation of who gets what is sometimes random - but not always.

A Place of Refuge
From Philip Yuson, a layman's personal reflections on the Word of God.

A PLEA FOR THE SOUL
A soul isn't explained, it's experienced, and soul experience always comes soaked in depth, in longing, in eros, in limit, in the feeling of being pilgrim in need of a soulmate.

A Pope for all Seasons
From St. Anthony Messenger Online, Simon Peter as a model of inspired leadership for future generations.

A Pope for Everyone?
"Pope Benedict XVI, the first elected in the 21st century, takes over leadership of a church that is both deeply troubled and richly blessed. It is a church that, thanks to the long and rigorous ministry of Pope John Paul II, enjoys a stature and visibility in the wider world unprecedented in modern times. It is also a church whose scandals and divisions, deep and destructive, are now known in a way that would have been impossible before the global information age" - the editorial that will run in the April 29 issue of National Catholic Reporter.

A POPE FOR THE AMERICAS
Francis' rock-star popularity has already brought a New World glow to a Holy See worn down by centuries of Old World gravitas.

A Pope for the world
The bold and imaginative election of Cardinal Jorge Mario Bergoglio of Buenos Aires as the new Pope has focused the world's attention on the very office itself, the Petrine ministry. He is the first Jesuit Pope, the first from outside Europe, and was said to have been a runner-up to Cardinal Ratzinger, as Pope Emeritus Benedict then was, at the last conclave in 2005.

A POPE WHO UPHOLDS CATHOLIC SOCIAL TEACHING
If you have a problem with what Pope Francis is saying, your real problem is with the Hebrew prophets, Jesus of Nazareth, and a century of Catholic social teaching about the common good.

A Pope with only one master
On the agenda of Pope Francis, the chief administrative item is the reform of the Roman Curia. This was the radical commission he was given by the College of Cardinals at his election. He has recently been telling friends how difficult it is proving, while being urged to get a move on by Cardinal Karl Lehmann of Mainz, former chairman of the German bishops' conference.

A Portrait of Faith
With 'Jesus of Nazareth,' Pope Benedict XVI fights back against 'the dictatorship of relativism' by showing the world his vision of the definitive truth of Christ.

A Prayer for Frustrated Catholics

A prayer for Catholics disappointed by the negativity and division that seem to plague the church today.
A Prayer for the Times

MAY GOD BLESS YOU...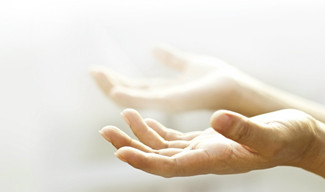 WITH
DISCOMFORT ...
At easy answers, half-truths, and superficial relationships, So that you may live deep within your heart.
WITH ANGER ...
At injustice, oppression, and exploitation of people, So that you may work for justice, freedom, and peace.
WITH TEARS ...
To shed for those who suffer from pain, rejection, starvation and war. So that you may reach out your hand to comfort them And to turn their pain into JOY.
And may God bless you WITH ENOUGH FOOLISHNESS... To believe that you can make a difference in this world, So that you can DO what others claim cannot be done. Amen
- Benedictine Sr. Ruth Fox
A priest speaks out
An open letter from one Catholic priest to all other Catholic priests, regarding the need for the revelation of truth concerning the priest sexual abuse scandal.

A Priest's Lonely Ministry
From the Hartford Courant: As Fewer Join The Catholic Clergy, Many Must Contend With Isolation. And while some priests undoubtedly prefer to live and work alone, many others... can feel isolated in their solitary posts and crave the company and support of other priests.

A PRODUCTIVE PATH THROUGH LIFE REQUIRES SACRIFICE
Like all roads of life, it has long stretches that are tedious, arid, times that feel aimless. But there are also times when the horizon is bright and clear, and we can better see each other and what lies ahead.

A Promise of Rest and Peace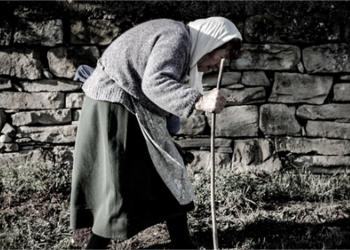 This kingdom of God (the reign of God) is the dynamic, active realization of the dream of God for all of creation. It is a living dream, an unrelenting love that continues to manifest itself and hold sway. It is the activity of a God who saves, invites, captures the willing in its drive to unity and to life. It is a recognition that God is with His people, that God will continue to be with His people, and that the people live from and for this promise.

A QUESTION OF CONSCIENCE
Many U.S. Catholics find themselves stranded between those two worlds, especially when individual conscience comes into conflict with clear, if disputed, church teaching.

A quick course in 'Conclave 101'
People typically ask two kinds of questions about conclaves: those that deal with the event in general and those that pertain to this one specifically -- who the leading candidates are, what the issues seem to be, and so on.

A rare audience with Pope Benedict XVI
The Pontiff seemed energised after his tour of England and Scotland.
IT is not often a journalist is granted a one-to-one audience with the Pope, a global leader surrounded by mystique and usually only glimpsed through the bulletproof glass of the Popemobile or at his official window high above St Peter's Square.

A Ray of that Truth which Enlightens All People
On the forty-fifth anniversary of the promulgation of Nostra aetate, the Second Vatican Council's decree on the Church and other faiths, Isabel Smyth SND examines the origins of the declaration, the enormous impact it had on inter-faith relations, and the questions it leaves us with today.

A REALITY CHECK ON EXPECTATIONS FOR FEBRUARY CHILD ABUSE SUMMIT
Before expectations spiral completely out of control, however, it's important to say this out loud: For all kinds of reasons, this is not going to be Yalta on sex abuse, and to hope that it will be is a fool's errand.

A Recipe For Renewal Or A Recipe For Revolution?
From NCR online: This week, 55 U.S. Catholic Congresspersons, a majority of Catholic Democrats in the House, issued "A Statement of Principles" that will certainly be read as a direct response to church officials who attempt to influence U.S. policies by putting public church pressure on Catholic lawmakers - by Joan Chittister, OSB.

A Reflection on Jesus's Leadership
What qualities do we look for in a good leader? How can we become better leaders ourselves? Thinking Faith invited Thomas Shufflebotham SJ to guide us in a prayerful reflection on just three of the innumerable qualities of Jesus that any good Christian leader should seek to emulate.

A Reflection on Prayer by Daniel Gullotta
Why do we continue and still desire to pray? For the Christian person, it is because there is an innate drive within us to pray because of who and what we are. As people made in the image of God, we come from the very essence of God and we are intrinsically connected to God, and this connection urges us to communicate and communion with and within God.

A relationship in need of repair
It is only three months since an international symposium on clerical child abuse was held in Rome, causing many observers to believe that the Church was beginning to understand the full scale of the scandal. There were wise words from Mgr Charles Scicluna, of the Congregation for the Doctrine of the Faith (CDF), who deals with abuse cases, urging church leaders to put the protection of children above all else.

A Remarkable Inside History of Vatican II
A review by Sr. Judith Miryam Boneski, O.P. of Yves Congar's My Journal of the Council. Pope John XXIII personally chose French Dominican priest and theologian, Yves Congar (1904-1995), as a theological consultant for the preparatory work for the Council. Fr. Congar's contributions were not limited to his subsequent role as peritus (theological expert) to the French bishops. He gave lectures, was consulted widely, authored books and articles, and managed a daunting correspondence. His journal entries show the staggering workload.

A Response to Sexual Abuse
From the United States Conference of Catholic Bishops, The Five Principles to Follow Regarding Allegations of Sexual Abuse.

A RETURN TO CATHOLIC ACTION
It is precisely Catholic Action, both as a movement and a mentality, that offers the best opportunities to unite the polarized pro-life and pro-poor camps.

A revolution underway with Pope Francis
In just four months, Francis has revived the international prestige of the papacy and its moral capital. The Italian edition of Vanity Fair recently declared him its "Man of the Year," including snippets of praise from unlikely quarters such as Elton John, who termed the pontiff "a miracle of humility in the era of vanity."

A SACRED CALLING
Pope Francis has called us all not just to dialogue but to a better appreciation of our true relationship to one another. In an important way, this is a recovery of what is noble about politics.

A Saint for Our Time
The news that a soon-to-be-saint had once been excommunicated for her order's part in urging the church to act against an accused sex offender is a reminder of the virulence and long history of crimes of abuse by members of the Catholic clergy. The saga of Mother Mary MacKillop, who was to be canonized on Oct. 17, says much about sanctity, about sin, about women and about hope.

A Saint for our Times
From Quentin Colgan, a site dedicated to the life, writings and spirituality of a remarkable young girl by the name of Virginia Cyr.

A Selective Guide to Catholic Resources on the World Wide Web
by John L Gresham MLS PhD Instructor in Catholic Theology Kenrick-Glennon Seminary / Paul VI Catechetical Institute & the Permanent Diaconate Program of the Archdiocese of St. Louis.

A Spirit-Led Future
Today the church in much of the country is contracting. Schools have closed, hospitals merged, novitiates shuttered—moments rarely captured on film. With priestly and religious vocations and Mass attendance in decline, the church can no longer do all it once did.

A Spirited Life
Syndicated columnist Amy Welborn's web site, featuring articles, reader reactions, book reviews and recommendations.

A SPIRITUALITY FOR BUSY PEOPLE
All of us are pushed in a thousand directions over the course of a single day. it can be hard to find the time for daily maintenance, much less the mental space to practice any kind of spirituality.

A Spirituality Self-Test
Evaluate your own spiritual grounding and discover how you can gain greater fulfillment in the midst of stress. By Jared Kass, Ph.D. of Spirituality and Health.

A Step Backwards
From the Tablet: The regular worship of the average Catholic parish may well go on regardless, despite the ruling from Pope Benedict XVI authorising the use of the Tridentine Rite of the Mass in certain circumstances. For English speakers, a far bigger and more propitious change lies ahead - the introduction of a new translation of the rite that replaced the Tridentine form not long after the Second Vatican Council. One change looks forward, but the other backwards.

A Still Small Voice
The Blog of Sister Helena of Mary, O.Carm which is all about listening to the still small voice within each of us.

A Study in Church History
A view of Catholic Church history from an Australian Catholic's perspective.
Ecclesiology: A Study in Church History

A SUGGESTED AGENDA
The purpose of liturgical reform is not only to translate old Latin texts into good English, but to revise liturgical practices to allow people to celebrate their Christian faith in ways that better fit contemporary culture.

A Synod As Francis Commands
The synod of bishops is the structure of Church governance that with Pope Francis is in the most advanced phase of revision. A comprehensive project of reform has not yet been elaborated. but meanwhile substantial innovations are already underway.

A SYNOD, NOT A SOLUTION; A REPORT FROM THE CHURCH
The laypeople were the experts—the ones who live the challenges of family life every day—at the San Diego synod responding to Pope Francis' 'Amoris Laetitia.'

A Tale of Two Catholicisms
The Christian tradition is clear on some very important moral norms and universal dispositions one should have if he or she claims to be a follower of Christ. The inherent dignity and value of all life (born, unborn, human, and the rest of creation alike!) is one such tenet. However, how that tenet is actualized in practice and legislation is another story.

A TALE OF TWO CHURCHES
The painful story of race in this country — a story whose painfulness is not at all in the past, but remains today and will persist long into the future — cannot be separated from the story of what happened...

A talk with The Rev. Richard P. McBrien
Life as a theologian, commentator - and lightning rod
Catholicism in America is riven by internal debates - often about gender, sexuality, and authority - and seemingly unending controversies, about politics and parish closings and the handling of sexual abuse. Whenever one of these battles catches the attention of the evening news, one of the likely commentators is the Rev. Richard P. McBrien, a theologian at the University of Notre Dame

A Tangled Web
From Commonweal magazine: Now the great and historic election is behind us, and America watches, amid an economy in free fall, as the president-elect assembles his team. By the strength of its appointments and the steadiness of its demeanor, the administration-in-waiting has demonstrated its readiness to govern. Such strength and steadiness helped boost Barack Obama's remarkable victory in November, a victory that included capturing 54 percent of the Catholic vote. Yet not everyone in America is cheered by this triumph - by Douglas W. Kmiec

A taste of the future
Herbert McCabe explored the meaning of the Eucharist as the language of faith. Here, as Christians prepare to commemorate the Last Supper, a fellow Dominican discusses whether this explanation, in human-centred terms, is given at the cost of transcendence.

A Teaching Not Received
San Francisco Bay Catholic's Hugh O'Regan in response to Ordinatio Sacerdotalis

A theologian-pope sidelines theology
If it's true that only a soldier can fully grasp the horrors of war, perhaps it likewise takes a theologian to appreciate the limits of theology. That may help explain a striking paradox about the papacy of Benedict XVI: He's a true theologian-pope, yet a core element of his legacy will be to sideline theology as the focus of Catholicism's engagement with other religion - from John Allen, National Catholic Reporter.

A theology of call - How to be Good News to others
Sister Catherine Bertrand, S.S.N.D. entered religious life on a dare. "It was either that or the Peace Corps." After 25 years she continues to be surprised by all that her life has to offer, and she dares all Christians to respond to the gospel call to fidelity and commitment-whether they are single, married, religious men and women, or ordained priests.

A THEOLOGY OF ENCOUNTER
How many of us know what it is to be known not as who we are, but only by the labels that society gives us? Sometimes they are fairly innocuous. Sometimes they aren't.

A theology of gifts would open doors for women in the church
Perhaps the theology of the sacraments is a better approach than years spent developing a theology of women, who are, after all, humans and part of the laity. A theology of gifts would open the door to sharing the sacramental life of the church with women. The laity, especially women, have gifts that could be shared in administration of sacraments, and the theology surrounding the sacrament supports this sharing. The diaconate has opened the door and now it is only women that are excluded.

A THING CALLED HOPE
Moving through a new year, we need to remember the good that is being done, the challenges met. We humans are far from perfect but we ain't all bad either.

A THREAT TO OUR DECENCY
Jesus tells us that in the end we will be judged on how we dealt with the poor in our lives, but there are already dangers now, in this life, in not reaching out to the poor.

A TIME TO JUDGE
For the most part, Francis really has struck a contrast with the professorial Benedict XVI and the larger-than-life John Paul II.

A Time to Listen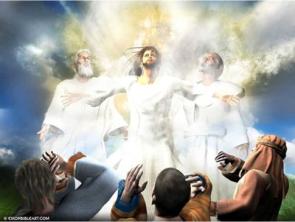 Lent is a very good time for us to stop concentrating on our own measly efforts and allow the power of the Spirit of Jesus to leap into the forefront. This is a time to take a serious look at our own commitment to the Gospel message of peace and justice. This is a time to revel in the bountiful beauty of God's love for us - the gift of Jesus, the gift of faith, the gift of our baptism, the gift of the church, the gift of the faith-community to which we belong. It is a time to listen.

A TOP VATICAN CANONIST ARGUES FOR PASTORAL FLEXIBILITY
It sounds like the Synod of Bishops on the family has let loose with some of the "frank and open" talk encouraged by Pope Francis.

A Tough Road to Follow
As followers of Christ, we are in a "process of becoming." Even though we may have already given our commitment to follow Christ, there are times in our lives when we are asked to make choices that put our discipleship on the line. Some options require us to reject what seems like the attractive or easier ways of acting. These choices may put us at odds with family, friends or our surrounding culture; but we know we must choose in ways that echo the good news that we believe.

A Tribute to John Paul II
As the Catholic world eagerly anticipates the much-discussed beatification of the late Pope John Paul II, the Vatican has launched a high-tech and interactive tribute website in the late Pontiff's honor. The website is well-done and reflects the Vatican's continued efforts to engage the world in a digital age.

A Tribute to Mother Teresa
EWTN's tribute section to Mother Teresa - includes new information concerning the beatification process.

A tribute to the late Father Andrew Greeley

From U.S. Catholic Magazine: Greeley was a frequent U.S. Catholic author and longtime friend of the house. His writing first appeared in the magazine in 1965, and for more than four decades and in more than two dozen articles, he fearlessly spoke his mind about the Catholic Church and its leaders, about politics, about the shortcomings of our society.
A TURNING POINT ON SEX-ABUSE?
For some twenty-five years, American Catholics have been hearing from confident church leaders that they were addressing the evil of clergy sexual abuse. So it's no surprise that Francis is being greeted with skepticism.

A View From Abroad
In light of the extraordinary past year for the Catholic Church, we must ask whether the election of Pope Francis might signal an end to the polarization within the church in the United States.

A View from the Pew
Peter Keightley of Mount Martha, Victoria attempts to find a new model for participation in the church as he discusses reasons for the rising failure of the hierarchy to address the growing irrelevance of the church for so many at this time.

A Vision of Peace
How the prophetic 'Pacem in Terris' helped change the world. Fifty years on, John's vision has begun to be realized. Human rights have become a major factor in international law and diplomacy. Transnational agencies have proliferated to deal with global problems and emergencies...

A WAKE-UP CALL TO LIBERAL THEOLOGIANS
The estrangement between academic theology and the institutional Church is one reason many younger Catholics are now turning to neo-traditionalist circles for instruction.

A War of Words
Austen Invereigh argues the translation of the new Missal into English from the Latin text is the fruit of a long and bitter struggle - one that mirrors the battle over authority in the Church. - this article appeared in The Tablet.

A WAY FORWARD ON IMMIGRATION
Undocumented immigrants have become a kind of "scapegoat," an easy target to blame for broader problems in our economy and society. - Archbishop Jose H. Gomez

A Winter Psalm
In the midst of all of the snow and ice we have been experiencing around my parts, I thought a prayer of wonder might be appropriate. This is a psalm-prayer from Edward Hays' book, Prayers for a Planetary Pilgrim.

A Word That Changed Lives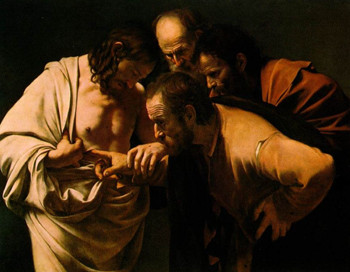 Faith must go beyond just seeing and touching with our physical senses. Thomas is a reminder today that our journey of faith includes doubt and brokenness. Thomas also reminds us that it was through his wounds, not in spite of them, that Jesus was identifiable to the disciples. It was through these same wounds that we receive our life. Our wounds – whatever they might be - do not set us apart from Jesus. Rather, they are signs of our union with him. And his wounds assure us that we will never be defeated by all that assails us.

A Working Model
If you are looking for a convincing argument in support of voucher programs for Catholic schools, you could do no better than Patrick J. McCloskey's new book, The Street Stops Here: A Year at a Catholic High School in Harlem, a profile of New York City's all-boys Rice High School. Yet as the title indicates, the power of this work is not so much in its policy analysis—though McCloskey skillfully lays out the issues—but in the frank and moving narrative he unspools over the course of 400 richly detailed pages.

A WORLD WITHOUT WAR
Is the Catholic Church hopelessly unrealistic in its demand that humanity abolish war? Does contemporary Catholic teaching reject war or not? The answer is yes and no.

A Year of Pope Francis
The Initiative on Catholic Social Thought and Public Life held its third event in its series on Pope Francis on Monday in Gaston Hall, entitled "The Pope, Politics, and Policy: The Continuing Impact of the 'Francis Factor' and Catholic Social Thought on Public Life," which took the form of a retrospective on the pope's first year. The event focused on the effect of Pope Francis on both the Catholic Church and political and social life since his election, after the resignation of Pope Benedict XVI a year ago.

A Year of Prayer by Priests, With Priests and for Priests
Here is the text of the letter Cardinal Cláudio Hummes, prefect of the Congregation for the Clergy, wrote ahead of the Year for Priests, which will begin June 19.

A Year To Make His Mark
From The Tablet: The new papacy began quietly in 2005. With an encyclical, travel and new red hats, 2006 could be when Benedict XVI stamps his authority on his office - by Robert Mickens.

A YOUNG POPE WITH A TRADITIONAL SOUL
Jude Law gives us a nuanced portrait of a too easily satirized character: the Catholic cleric. 'The Young Pope' is Catholic art that Catholics need (but might not want).

A.N.G.e.L.
A Network for Grateful Living is a member supported, non-profit organization. Our vision is a worldwide community in which all relate to one another in the spirit of an all-embracing family.

ABANDONING CELIBACY WON'T STOP SEXUAL ABUSE BY PRIESTS
Anyone committed to the protection of children should carefully study the important report by the Australian Royal Commission into Institutional Responses to Child Sexual Abuse.

Abbey Photos
A virtual tour of the Cistercian Abbey of St. Joseph, Spencer, MA, with photos by Brother Casimir McCambly.

ABC's of Faith
Here you'll find positive images, ideas and messages - and guidance in the search for eternal truths!

ABIDING THE LONG DEFEAT WITH J.R.R. TOLKIEN
Faithfulness In A Disenchanted Age: The only thing that may remain within our power is our own faithfulness.

Abolition of the Death Penalty
The November 2, 1999 address of Archbishop Renato Martino to the United Nations re-emphasizing the Church's position on the Death Penalty.

Abortion/Pro-Life Issues
Abortion Reconciliation and Healing
Post-abortion support services within secular and religious settings, including Project Rachel and sponsorhip of the Healing Vision conference at Marquette University. Healing Vision is the only international conference on abortion's aftermath and its resolution.
National Office on Post-Abortion Reconciliation and Healing
Combatting Abortion and Euthanasia Letter of Pope John Paul II To All the World's Bishops, May 1991.
On Combatting Abortion and Euthanasia
Partial-birth abortion and Catholics
From Lay Witness online magazine, reflections by William E. May on the serious impact this issue has on Catholics.
Partial-birth abortion and Catholics
Preach to the Choir
From the Wall Street Journal: "Catholic bishops may be pro-life, but that's a message you rarely hear from the pulpit."
Preach to the Choir
Pro-Life, Anti-Death Penalty
From America Magazine, showing the interesting connection between attitudes on abortion and capital punishment.
Pro-Life, Anti-Death Penalty


About Catholics
The Catholic evangelization site of Jon Jakoblich, from the perspective of the Roman Catholic Church. Discover the core doctrines of the Catholic faith, how Catholics worship, the call to live faithfully, and the role of prayer.

About Peace
Web resources concerning Peace: peace related organizations & groups, news, books and web articles.

About Priestly Celibacy
It has always been said that the church is not a democracy. But it would be good during these times that there could be a more democratic spirit, in the sense of listening carefully, and I believe the pope has made of this one of his pontificate's objectives. A collegial movement of the church, where all the issues can be brought up, and afterward he can make a decision.

About.com
From About.com, selections from their Religion/Spirituality topic area - featuring experts in a wide variety of Religious Faith expression...
Alternative Religions
Buddhism
Christianity - General
Latter-Day Saints
Hinduism
Islam
Judaism

AboutCatholics.com
Opportunities for folks looking to get involved in the apologetics field or for everyday people that just want to share their faith story. The site features scripture resources, a forum, and timely articles on Faith and Catholic Life.

Above and beyond the call
U.S. women religious deserve better than the nunsense of a Vatican investigation. The good name of religious women in this country is indeed what is at stake here. A blanket investigation of both the "quality of life" of religious women and of the doctrinal fidelity of their leadership is hardly a just response to the breadth of their contributions.

Abuse crisis fuels debate over John Paul IIs legacy
John Paul II was a rock star of a pope, arguably the most effective ambassador of religious belief in a highly secular age. Yet in the years since his death in April 2005 an undercurrent of doubt and concern has emerged related to his handling of the problem of priestly sex abuse, the most serious crisis to rock Catholicism in centuries.

Abusive ecclesial authority puts our bishops on the spot
Abuse of authority will end only when our Catholic communities, led by caring bishops, stand up against it, and speak out on behalf of procedures and conduct more characteristic of Christian communities. Until then, abusive authority will remain like an unwanted cancer, depleting life from the Body of Christ.

Access to Catholic Social Justice Teaching
A great resource for all interested in the study, practice, and spirituality of Catholic social justice teachings.

Accessible Holiness
Jesus' invitation to the kingdom — to a personal relationship with God here and now — was in no way restricted to the special few.

Accountability Gap

Why Aren't Bishops Following Sexual-abuse Reforms? When review boards were established in Dallas in 2002, what happened in Chicago, Philadelphia, Kansas City, and Newark was not exactly what we had in mind. They were meant to reinforce the idea of episcopal accountability. In many dioceses, perhaps most, they are fulfilling that function. But not everywhere...
ACCOUNTABILITY SHOULD BE ON AGENDA OF FEBRUARY VATICAN ABUSE SUMMIT
Archbishop Charles Scicluna, the Vatican's leading investigator on clergy sexual abuse, says accountability for Catholic prelates who mishandle abuse allegations should be discussed at Pope Francis' upcoming February summit.

ACI Online
The largest Catholic website in the Spanish language: news, current issues and international links.

Across U.S., church leaders have been calling for reform
Roman Catholic Bishop Thomas J. Tobin's criticism of U.S. immigration policy and his condemnation of recent raids reflect the views of Catholic bishops and other religious leaders around the country — and of Pope Benedict XVI, who called for immigration reform in his visit to the United States this spring.

Active, inactive priests reconnect
Many priests who've left their active ministries -- some to marry, others to find new professions -- have carried pain within them, often for many years. For some, it has involved guilt; for others, sadness in the face of rejection by the official church. In some cases, the misuse of a simple adjective can add to the hurt, for the person -- or wider church community.

Activities & Lesson Plans for Religious Educators
Lesson plans, worksheets, activities and general information for Religious Educators on a variety of subjects and themes.

Ad Dominum
A Blog by "Thom" - a Secular Franciscan - who blogs here about the tumultuous world that is Christendom, an expression of that world found in Catholic Christianity, life, love, politics, spirituality and prayer.

AD2000
AD2000 - a journal of religious opinion - is committed to fostering a role in helping reconstruct and consolidate a new culture of life and orthodox Christian faith.

ADDRESSING ABUSE, CHURCH MUST ADDRESS THE BETRAYAL OF COMMUNITY
It is time for an apostolic visitation to US church about clergy abuse.

ADDRESSING ABUSE, CHURCH MUST ADDRESS THE BETRAYAL OF COMMUNITY
It is time for an apostolic visitation to US church about clergy abuse.

Advent & Christmas
Online resources, essays, reflections, homilies, prayers, historical notes and customs.

Advent - One girl's yes
It is thanks to that courageous and joyful "yes" pronounced by that Jewish girl two thousand years ago, that it was possible for God's plan for our salvation to be carried out.

Advent 2013 - O Antiphons
Every day through Christmas, NCRonline.org is offering an antiphon a day from sisters of the Monastery of Mount St. Scholastica in Atchison, Kan.

Advent 2013 - O Antiphons
Every day through Christmas, NCRonline.org is offering an antiphon a day from sisters of the Monastery of Mount St. Scholastica in Atchison, Kan.

ADVENT AGAIN
The ghosts of Christmas Past and Christmas Yet-to-Come rob us of the true mystery of the Incarnation: God is with us, here and now.

Advent and Christmas Reflections
Salt + Light Television presents a series of blogs reflecting on Advent and Christmas by Auxiliary Bishop of Toronto, Bishop William McGrattan, and Salt + Light CEO Fr. Thomas Rosica, CSB. The series will look at Mary, Joseph, the Word Made Flesh, and the Magi, and will be spread over the next two weeks. We begin by Remembering Mary.

Advent and Christmas Resources
From the the Catholic Educators Network, links to resources, prayers and reflections for the Advent/Christmas Season.

ADVENT AND THE RETURN OF THE KING
The Gospels say more about the Lord Jesus than just how he is the Messiah. They make an extraordinary claim about his essential identity. Not only is he the fulfillment of Israel's Messianic expectations, but in him, God has done something remarkable.

Advent Calendar 2011
Busted Halo's "not so traditional" Advent Calendar for 2011 - Advent is a precious time in the Christian calendar. The four weeks leading up to December 25 are meant to be a period of expectant waiting, as we prepare ourselves for the miraculous arrival of our Savior, in the form of a vulnerable infant born to humble parents.

Advent in Two Minutes
Not sure about the relationship between Advent and Christmas? You thought they were the same thing? Check out Busted Halo's® two-minute video that describes why we celebrate Advent and wait to celebrate Christmas.

ADVENT OFFERS CHANCE TO REDISCOVER TRADITION, FREE FROM IDEOLOGUES
Advent is a perfect time to sink into Catholicism's authentic tradition and to contemplate where we've gone off track. We stand, wayfarers, wondering which next steps to take and how to avoid further danger.

Advent Resources
From Dennis Bratcher, this site includes materials on The Jesse Tree and Advent Wreaths, and an article on Hearing Old Testament Advent Texts.

Advent Resources for the Catholic Catechist
From catholiccatechist.org, resources, lesson plans and classroom ideas that catechists might find useful during the Season of Advent.

Advent Resources on the Internet
While the season of Advent is not seen commercially as important as that of Christmas itself, we as Catholic Christians realize its significance in the overall scheme of salvation history. As the Season of Advent draws near, we've expanded our search of the Net to include the "latest and best" of sites that deal solely with the season of Advent. It is our hope that these can serve as great starting points for your time of preparation.

Advent through Epiphany
From Spirit Home, online resources to help one discover the meaning of the Seasons of Advent and Christmas. Lots of information and web links.

Advent; A Special Time on the Net
While the season of Advent is not seen commercially as important as that of Christmas itself, we as Catholic Christians realize its significance in the overall scheme of salvation history. Here are some of the best websites that deal solely with the season of Advent. It is our hope that these can serve as great starting points for your time of preparation.

Advocacy for sex abuse victims cost him his job, Gumbleton says
At his last Mass as pastor of St. Leo Parish in Detroit, Auxiliary Bishop Thomas Gumbleton told the parish that he was being forced out of the position. "I'm sure," he said, "that it's because of the openness with which I spoke out last January concerning victims of sex abuse in the church. We're all suffering the consequences of that and yet I don't regret doing what I did," he said Jan. 21. (Includes a video of Bishop Gumbleton's sermon)

After 50: Spiritually Embracing Your Own Wisdom Years

Author: Robert Wicks
Paulist Press; ISBN: 0809104830

After Aurora
Until society's preference for the unlimited exercise of individual rights over those of the common good is tempered, our nation will remain hostage to the gun lobby. And our politicians will be reduced to offering victims condolences rather than solutions to gun violence. Is this the society we want?

AFTER BALTIMORE, WHERE THINGS STAND ON THE SEXUAL ABUSE CRISIS
Now that the dust has settled on the U.S. bishops' fall meeting - it's time to take preliminary stock of where things stand in the bishops' efforts to respond to the clerical sexual abuse crisis.

After Benedict
Changing Expectations for the Papacy Even Benedict's most ardent supporters concede that his papacy has been marred by too many scandals and gaffes. And the courtly secrecy surrounding the deliberations to elect the next pope provides a reminder of the lack of transparency in the operations of the hierarchy.

AFTER DECADES OF LEFT V. RIGHT, IS IT NOW BISHOPS V. EVERYBODY ELSE?
Not so long ago, most of the fights that mattered in Catholicism broke left v. right, but more and more today it seems to be bishops v. everybody else.

After Ideology
What Catholics can contribute to the political debate
Regardless of how we Catholic voters choose to exert our political power in the future, it seems clear we must do something more than choose between the unsatisfactory options offered us by the existing political parties. It is hardly consistent with the Catholic tradition to let those who do not share our values set our political agenda. It is even less Catholic to stand on the sidelines criticizing what others do, especially when we offer no alternatives.

After the Big Chill
Intellectual Freedom & Catholic Theologians
From Commonweal Magazine: As the long history of heresy and schism shows, maintaining a healthy tension between authority and theological inquiry has never been easy - by Luke Timothy Johnson.

After the Fall
Dec. 13 marked the fifth anniversary of Cardinal Bernard Law's resignation as archbishop of Boston amid the frenzy of the sexual abuse crisis in his archdiocese and in the U.S. Catholic church -- by any standard, one of the pivotal moments in recent American Catholic history. Today, Law serves as archpriest of the Basilica of St. Mary Major in Rome and a member of eight Vatican departments. NCR Rome correspondent John Allen describes Law's situation in Rome: What his activities are, how he's been received, how much influence he holds, and, to the extent possible, what sense Law makes of his circumstances.

After the Fortnight
The Fortnight for Freedom, a series of public activities sponsored by the U.S. Conference of Catholic Bishops opposing infringements on religious freedom, concluded on July 4. The immediate impact of the campaign, however, remains unclear.

After the surprise, how news of Pope Francis' election has been received
Here's a round-up of how people around the world have reacted to the election of Cardinal Jorge Bergoglio as Pope Francis...

AGAINST THE CULTURE OF DEATH
John Gehring interviews Karen Clifton, executive director of Catholic Mobilizing Network, about why opposing the death penalty is a prolife cause.

Agenda v. Commitment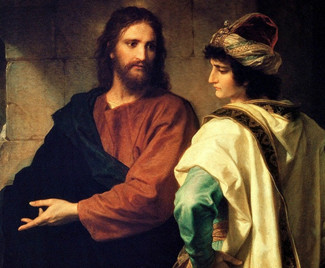 There is a basic difference between taking an initiative and responding to a call. In the first instance, the movement starts from within: an individual is the initiator. In the second case, it starts outside the individual: another person is the initiator. Throughout the Gospels, we see many instances when Jesus initiates the call to discipleship; but throughout Jesus' life and ministry, those who take initiatives do not always become disciples.
Aggiornamento 2012
The legacy of Vatican II remains in dispute. The reforms of the council, not to mention the call to continual reform, cannot be taken for granted. The successful appropriation of the Second Vatican Council requires that the people of God continue their pilgrim journey, aware that we move in contested terrain.

Aging priesthood part of the Catholic struggle
One in every six bishops are closing in on the mandatory retirement age of 75 within the next two years. More than half the bishops will reach the milestone within five years, data from www.catholic-hierarchy.org indicates. Add deaths, retirements and fewer seminarians answering the call, and shepherds available to lead the flocks drop.

Ahead of the Story
Church leaders must stop playing defense around the issue of sexual abuse
Unless the church begins to respond differently, as the German bishops are trying to do, sexual abuse will continue to be the main story about the Catholic Church for years, even decades, as accusations surface around the world.

Alaska Catholic Youth
A place for Alaskan Catholic teens to connect with each other and find links to fun, music, help and answers.

Alba House: St. Paul Society
Alba House lists hundreds of books and tapes on theology, scripture, ethics, spirituality, along with online Real Audio and a weekly radio program

Alexian Brothers
From the Immaculate Conception Province, a religious congregation of brothers dedicated to the care of the sick.

All Aboard?
Not every bishop agrees with the USCCB's religious-freedom strategy
It turns out that many bishops, notably the church leadership in California, saw the litigation as premature. They are upset that the lawsuits were brought without a broader discussion among the entire membership of the U.S. Conference of Catholic Bishops and wanted to delay action until the bishops' June meeting.

All About Advent
Advent History, Information, Prayers, Resources, Traditions, & More, from ChurchYear.net: Liturgy, Church Year and Prayer.

All Hallows' Eve
Read a Catholic Christian history of Halloween (All Hallows Eve), learn the legend of the jack o'lantern and discover what Catholics believe about witches, ghosts and magic. Also, send an All Hallows Eve e-greeting and post an online prayer request.

All in the Same Boat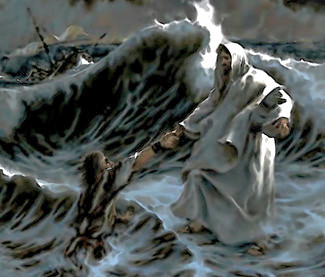 Perhaps the lesson here is that it is OK to be afraid - God will love us despite our fears and tremblings; but fear can and must be overcome. And our God goes to great pains to constantly remind of this. Together we can break through fear and come to peace - together as a community. It is only together that we can really come to know who Jesus is - and by knowing Him, we come to understand who the Father is. We are all, quite literally, in the same boat. We share together the turbulent seas of the storm as well as the gentle ripple of the water against the side of the boat on a calm day. We cannot walk upon the water alone; but together we can.

All Things Catholic
From NCRonline: John Allen's weekly column discussing Cardinal Mahony on ministry and headaches in the Holy Land as the Holy Father prepares for his visit to Jordan, Israel and the Palestinian Territories.

All Things Catholic - September 8, 2006
From John Allen of NCROnline.org: All manner of seekers, Christian and not, have felt the tug of a pilgrimage to the birthplace of St. Francis in Assisi. Even by that eclectic standard, however, the group that assembled on October 27, 1986, at the invitation of Pope John Paul II, was unique.

All Things Seen and Unseen
Rob Marsh, SJ is a Jesuit interested in theology, spirituality, computers and the web. Here you'll find homilies, reflections, essays on theology and spirituality, and the odd bit of code.

Alliance for Catholic Education
ACE recruits talented graduates from a broad variety of undergraduate disciplines, representing a diverse set of backgrounds and experiences, and provides an intensive two-year service experience encompassing professional development, community life and spiritual growth.

Alliance for International Monasticism
AIM USA is an organization composed of 168 communities of men and women in the United States and Canada who follow the Rule of Benedict and over 300 English-speaking monasteries in Africa, Asia and Latin America. AIM USA provides spiritual, educational, formation and building assistance to monasteries in developing countries to enable them to be centers of life for others.

Almost Holy: Confessions of a Bad Catholic - Spare Anger
From Rocco Palmo - Whether the issue is how opponents of the new liturgical translations are agents of Satan, the Church's teachings on war and peace are wimpy bunk and no obligation for real patriots, the latest Papal pronouncement bears the marks of the Freemasons or Mel Gibson was set up by (name of preferred villain here), some of the vicious reactions I find in my inbox are no laughing matter—not to mention that reactions of this kind tend to miss the forest for the trees.

Almost one in five Americans has no religious affiliation
Alexis de Tocqueville's 19th-century observation that "the Christian religion" had a greater influence on America than any other country in the world might still be true, but if he were visiting today, he'd find Americans dropping their formal religious affiliations in unprecedented numbers.

Alms and Liturgy. How Francis Wants Them
The comprehensive reform of the Vatican curia is still entirely to be written, on the part of the eight cardinals to whom it has been delegated. But in the meantime Pope Francis is proceeding on his own account. With deeds.

Alphabetical Listing of Saints
From the Theology Library; a listing of biographies and resources concerning many of our Catholic Saints.

ALTERNATIVE CHRISTMAS GIVING
Getting ready for the holiday shopping season? Consider selecting an organization to give to from the Alternative Christmas Giving bulletin insert, a free resource from Education for Justice.

Alternatives
Living Simply that Others May Simply Live.
Alternatives is a non-profit organization that equips people of faith to challenge consumerism, live justly and celebrate responsibly. Started in 1973 as a protest against the commercialization of Christmas, the focus is on encouraging celebrations that reflect conscientious ways of living

AMAZING CATECHISTS
Whether you are volunteers or professionals, work in your home, school or parish, you will find in Amazin Catechists a community of faithful Catholics ready to share with you and hoping to learn from you.

Amen
AMEN is a Czech monthly published especially for lay catholic readers who have the faith and want to base it on certain rational foundations. AMEN does not contain highly theological papers, but it focuses on the building blocks of the catholic faith.

America
The weekly magazine founded by Jesuits of the United States in 1909. Excellent and timely articles, insightful editorials and also sponsor of the Catholic Book Club, a Catholic "book of the month" club.





America's Moral Crisis
In an Interview with President Jimmy Carter, BustedHalo.com discusses "America's Moral Crisis" with the former President - by Mike Hayes & Bill McGarvey

America's Theologian
An archive of articles by John Courtney Murray
In light of the continuing debate about the legacy of John Courtney Murray, S.J., America magazine offers here an archive of articles by the noted American theologian.

America, Religious Values, and the Death Penalty
The United States is still using the logic of vengeance in enforcing the death penalty, and it is the only Western country within its primary coalitions to do so. When did it start? How can it end?

American Association of Pastoral Counselors
AAPC was founded in 1963 as an organization which certifies Pastoral Counselors, accredits pastoral counseling centers, and approves training programs.

American Catholic demographics and the future of ministry
The trends outlined in this article by John Allen suggest challenges and headaches aplenty, but they're also rich with potential for creative new energies in the American church, depending on how they play out.

American Catholic Press
American Catholic Press (ACP) is a publisher of hymnals, missals, books, and other materials for the liturgy, both in celebration and education.

American Catholic Youth Website
An online Catholic destination where young Internet surfers can get reliable information and inspiration about the Roman Catholic Faith, as well as exchange faith-filled e-Greetings.

American Catholics and the Next Pope
The attitudes of American Catholics on the kind of man they hope will be elected Pope - by Andrew Greeley and Michael Hout.

AMERICAN CHRISTIANITY IS CHANGING FAST
The five key stories which evoke questions that religion-watches will be asking for years to come.

American Pastoral - Revisiting 'Economic Justice for All'
During their fall meeting in 1986, the U.S. Conference of Catholic Bishops passed by a vote of 225 to 9 the final draft of "Economic Justice for All." Many had hoped that the bishops would celebrate the letter's twenty-fifth anniversary in 2011 by updating it in light of all that had transpired during the years since its publication.

American Theological Library Association
ATLA Historical Collections Digitized and Made Available via EBSCOhost® ~
EBSCO has partnered with American Theological Library Association (ATLA) to provide new collections of historical monographs and serials in digital format. ATLA Historical Monographs Collection: 19th Century, ATLA Historical Monographs Collection: Early 20th Century and ATLA Historical Serials Collection.

AmericanCatholic.org
AmericanCatholic.org is a service of St. Anthony Messenger Press and Franciscan Communications, Cincinnati, Ohio. On this site you will find inspirational and educational Roman Catholic spirituality resources.

AmericanCatholic.org's Mother Teresa Site
Find a Mother Teresa biography, listen to a daily prayer by Mother Teresa, read about her path to becoming a Catholic saint and share your story of inspiration.






Americans hold different views of what 'religious' means
Nearly six out of 10 Americans (59 percent) say being a religious person "is primarily about living a good life and doing the right thing," as opposed to the more than one-third (36 percent) who hold that being religious "is primarily about having faith and the right beliefs."

AMERICA'S CHANGING RELIGIOUS LANDSCAPE
Christians Decline Sharply as Share of Population; Unaffiliated and Other Faiths Continue to Grow - an extensive new survey by the Pew Research Center.

Among the Catholic Commentariat
Paul Baumann of Commonweal Magazine writes "My Seven Hours of Fame" discussing the fairly select group of Catholic commentators who write and report, covering the words and activities of the Holy Father.

AMORIS LAETITIA IS 'CONSENSUS DOCUMENT,' ROOTED IN TRADITION
Washington Cardinal Donald Wuerl has questioned why some choose to vocally criticize Pope Francis' recent apostolic exhortation on family life.

AN 'OVERVIEW EFFECT' OF FRANCIS' PONTIFICATE
Three years on since the start of Francis' pontificate, an overview effect is perhaps now possible.

An Active Presence
The liturgical vision of Vatican II 50 years later Dec. 3, 2013, marks the 50th anniversary of the Second Vatican Council's "Constitution on the Sacred Liturgy" ("Sacrosanctum Concilium"). Arguably the most practical outcome of that extraordinary event in the life of the church, the reform and renewal of Catholic liturgy is something whose meaning is still debated, as a number of recent studies have shown.

AN ADULT CHURCH
Reform will become real when adult Catholics act on 'an honest and reliable conscience regarding the day to day things encountered and make sound and reasonable decisions on a course of action.'

An Advent Prayer Service
A Prayer Service suitable for shared prayer among family members, small prayer groups or Bible study groups.

AN AFTERLIFE FOR OUR TIMES
Images of Heaven, Hell and Purgatory loom large in popular culture, but less so in Scripture. The human imagination bridges this gap and creates music, films, games and novels that help us to make sense of our lives.

An Appetite for Hope
Two historic events of the past week, namely the royal wedding and the beatification of Pope John Paul II, converge in the way they capture stories of hope.

An Archbishop's right-wing funk
Archbishop Charles Chaput of Philadelphia put into words the anxiety many right-wing Catholics must be feeling at the extraordinary popularity Pope Francis has been enjoying. In an interview with John L. Allen Jr., Chaput, speaking on behalf of his conservative followers, said that members of the right wing of the Catholic church "generally have not been really happy about his election." The pope, Chaput stated, will "have to care for them, too."

AN ARMY FOR MAKING PEACE; THE GEOPOLITICS OF FRANCIS
Stopping an unjust aggressor. With weapons if necessary. A pope thought to be pacifist appeals for the military protection of populations attacked by the Islamic caliphate.

AN ATTEMPT TO ANSWER THE QUESTION; WHERE ARE THE YOUNG ADULTS?
They want what Jesus would want, that we live the law of love. They desire that all should be one in Christ.

An election guide for honest-to-God serious voters
Joan Chittister,OSB shares a "practical" guide for Catholics to help create an informed method of electing public officials in her NCR column, From Where I Stand.





An Explanation of the Mass
From St. John's parish in Westminster, MD., a thorough and detailed examination of our Liturgy.

AN EXTRAORDINARY BOOK
The book is the product of years of research, she's Dorothy's granddaughter and had a very close and special relationship with her, and she manages in telling Dorothy's story to keep both a healthy critical and aesthetic distance.

An Intellectual Pilgrimage
For the astute observer of religion, American Catholicism is a particularly fascinating phenomenon in this global process. There is no better window into this laboratory than the career and contribution of Avery Dulles, S.J. (1918-2008). A review of a new book, Avery Dulles, S.J., A Model Theologian.

AN INTERVIEW WITH CARDINAL WALTER KASPER
Christians who leave their first marriage have failed. That's clear. The problem is when there is no way out of such a situation.

AN INVITATION TO LEISURE
Leisure is not an absence of work, but a disposition of the soul to "perceptive understanding, of contemplative beholding, and immersion in the real.

An Online Retreat for Everyday Life
From Creighton University, A 34 week online guided retreat for Everyday Life - an unique experience of God's Grace in the midst of our busy lives.

An Online Retreat: The Three Gardens of History
Capsulized summaries of a weeklong retreat given to the monks of Holy Spirit Abbey, Conyers, GA, by Father Matthew Flynn, OCSO. The theme of the retreat was "The Three Gardens of History: Paradise, Gethsemane, and the Sepulcher."

An Open Letter to Pope Francis on the Family
The following open letter from Basque theologian José Arregi was published in Spanish on his blog on 11/6/2013. Magy Stelling has circulated the link to this article declaring it "the most loving response to the Questionnaire she has yet to read".

An Open Letter to the U.S. Catholic Bishops on the Forthcoming Missal
Anthony Ruff, O.S.B., is a Benedictine monk of Saint John's Abbey and a professor of liturgy and Gregorian chant. He was on the committee which drafted the 2007 document "Sing to the Lord: Music in Divine Worship" for the U.S. Conference of Catholic Bishops.

AN ORDINARY SUNDAY
A Nationwide Survey of Parish Masses: In a special feature, parishioners from across the country weigh in on the state of Sunday Mass - all of these parishes are making an effort, sometimes valiantly, to do what they can with what they have.

And They Shall Know...
The prophetic message of Christ challenges us to look at how we are living our lives, and shows us how much more we need to do things in a loving way that allows the world to see the face of God through us.

Andstuff.org
Andstuff.org is a web-based discussion system designed for the sole purpose of discussing philosophy and religion.

Angels We Have Heard on High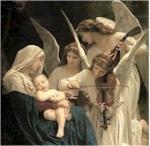 The miracle of Christ's coming in our flesh, of God's taking on our humanity and making it holy seems very hidden indeed. There must be voices that will shatter the darkness and dispel the despair. There must be messengers to reassure suffering people everywhere that God is with us, that peace is possible, that justice is attainable. God's greatest miracles often go unnoticed unless there are messengers and angels to announce them. God's gifts of peace, and justice and reconciliation are hidden in the ordinariness and ugliness of human history; there must be angels to point them out..

ANGELS WITH SICKLES AND GOD'S FURY
Like so many other things in scripture, this is to be taken seriously, but not literally.

Anglican Catholics and the experience of the Ordinariate
Over two years ago, Benedict XVI issued the Apostolic Exhortation Anglicanorum Coetibus, which allows groups of Anglicans to convert to the Catholic Church collectively while maintaining their Anglican identity. Bishop Keith Newton's shares his thoughts.

Anglican schism?
The right man for a historic hour? Later this month, the Episcopal church will be meeting in New Orleans. The Anglican Communion has asked it to declare that it will no longer bring forward candidates for the episcopate who are living in same- sex unions and that no bishop will authorize same- sex blessings. The unity of the Communion is at stake.

Anglicanorum Coetibus "could present challenges for Anglicans and Catholics"
Three bishops from the Church of England traveled to Rome to discuss coming into full communion with the Catholic Church.
The delegation which included the Bishop of Richborough Keith Newton, have expressed their interest in the apostolic constitution, "Anglicanorum Coetibus", which would allow groups of Anglicans to enter the Catholic Church. Their visit comes on the heels of a conference that addressed challenges, expectations and misconceptions with the document. According to Dr. Norman Doe one of the biggest misconceptions has to do with what it will mean to join the Catholic Church.

Anglicans expect exodus to Catholic church
The largest Anglo-Catholic group in the Church of England is expecting an exodus of thousands of Anglicans to Catholicism after a decision to ordain women as bishops without sufficient concessions to traditionalists.

Anima Christi
Anima Christi, is a Catholic Community on the Internet dedicated to prayer, communion and evangelization. The current members come from across the globe and meet together for live chat and realtime prayer.

Anno Domini
A study in art of Jesus through the Centuries, from the Canadian Heritage Information Network.

ANNUAL AUDIT OF CHURCH'S ABUSE ALLEGATIONS SHOWS CAUTIOUS IMPROVEMENT
The overall decrease in allegations coupled with the fact that charges of abuse are still being made is something Francesco Cesareo, chairman of the National Review Board, which oversees the audits, finds troubling.


ANNULMENT DECISION DIDN'T DROP OUT OF THE SKY
This did not drop out of the sky. And it was not a unilateral, benevolently despotic act of the church's supreme lawgiver. Bishops and priests from almost every part of the world have been calling for such a reform for a number of years.

Annunciations of a New Springtime
Michael Dubruiel has spent his life bringing the truth and teaching of the Catholic Faith down to the level of the average person in both his speaking and writings. This is his daily blog.

Anointed by the Spirit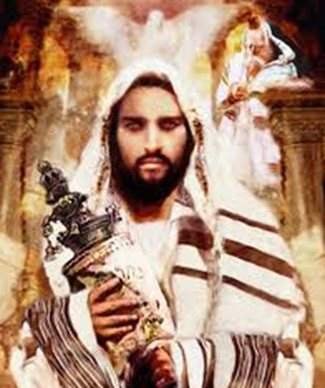 For us the process of conversion means taking to heart the words of Isaiah - words that Jesus applied to Himself. We, too, are called to bring good news to the poor. We have been sent to proclaim liberty and freedom to those suffering oppression of any and every kind; we have been chosen to bring sight to the blind and to proclaim God's favor to all. We, too, have been anointed by the Spirit: to show all humanity, by our word and example, that its journey in time is really a journey toward Christ - a mysterious, spiritual journey which begins, continues and ends in Him.
Another Long Lent
For Philadelphia Catholics, the shocking news was not altogether surprising. They recall a 2005 grand-jury report that harshly criticized the archdiocese for its handling of sexually abusive priests. Still, nearly a decade after the scandal exploded in Boston, Catholics want to know: How could this happen again? Haven't we been down this road before?

Another Voice
Reflections about Contemporary Catholic Belief and Practice
The Blogsite of John A. Dick (Jack), an historical theologian, who grew up in Michigan, studied in Detroit and later in Louvain and Nijmegen. He completed his doctorates at the Catholic University of Leuven.

Another Way of Being Church
Pedro Casaldßliga, Bishop of Spo Felix do Araguaia in Brazil, speaks of the fears within the Church today and a new way of Being Church.

Answers about Medjugorje
From Richard Chonak, a compilation of official statements and source materials.

Anticipation high ahead of Romero anniversary
Published statements from both the church and the government in El Salvador are raising hopes that the 30th anniversary of the death of Archbishop Oscar Romero may occasion an official announcement of his beatification.

Antioch Consultancy Page
A free on-line service to provide information and support to pastoral workers.

Apex Ministries
APeX primarily offers youth conference/ youth rally keynote speaking and workshops, prayer services, and evenings of laughter and faith-sharing with youth groups and entire parishes. APeX uses a style they define as Christian Vaudeville. This includes (but is not limited to) death defying juggling, humor, characterizations (skits), story-telling, audience participation, and personal testimony.

Apostle Music
An online store where you can purchase music by contemporary Catholic artists.

Apostle of the Second Vatican Council
This site explains the renewal of the Roman Catholic Church, partly as seen through the eyes of Christopher Butler, (1902-86). A major figure, he was the principal English-speaking member of Vatican II. (1962-1965). The site promotes the authentic teachings of the Council and has a wide list of writers: Cardinals, Bishops, theologians, religious, & lay.

Apostles of the Interior Life
The Apostles of the Interior Life are consecrated women who dedicate themselves to evangelization and to offering a service of spiritual assistance for the Interior formation of all who seek to know and love Jesus Christ.

Apostles of the Real Presence
Devoted to the understanding of the Real Presence of Christ in the Eucharist. Contains educational material, guidelines and resources for parishes and schools.

Apostleship of Prayer
Website of the Apostleship of Prayer, sponsored by the Catholic Information Network.

Apple Seeds
From Fr. Brian Cavanaugh, TOR, quotations and short stories from eclectic sources that promote positive attitudes, and development of holistic human dignity.

Appointment inspires hope in beset diocese
The beleaguered diocese of Scranton, Pa., has a new bishop, a native son who wasted no time in his first news conference in setting a tone distinctly different from that of his predecessor.

Archangel
The Blog of Msgr. Harry J. Byrne: Pastoral ministry disclosed the importance of lay participation in Church life and governance. Respectful dialogue brings helpful sharing of insights on both sides and encourages the deepening of knowledge and the strengthening of relationships. It is the hope of this site to carry on something of this conversation.

ARCHBISHOP GREGORY; THE TIME IS RIGHT TO REVIEW MASS TRANSLATIONS
Archbishop Wilton Gregory says that controversial translations may need to be revisited to fix 'problematic' sections that fail to 'bring the entire church together.'

Archbishop Martin renews call to examine culture that allowed sex abuse to happen
In the early years of the priest sex abuse crisis, Catholics often expressed their frustration with how bishops handled the scandal by saying "they don't get it." Archbishop Diarmuid Martin of Dublin, Ireland, may be a member of the hierarchy who begins to reverse that perception.

Archbishop Martin renews call to examine culture that allowed sex abuse to happen
In the early years of the priest sex abuse crisis, Catholics often expressed their frustration with how bishops handled the scandal by saying "they don't get it." Archbishop Diarmuid Martin of Dublin, Ireland, may be a member of the hierarchy who begins to reverse that perception.

Archbishop Oscar Romero
From U.S. Catholic Online: a remembrance of Archbishop Oscar Romero - The Church: called to repentance, called to prophecy.

ARCHBISHOP ÓSCAR ROMERO; SETTING THE RECORD STRAIGHT
Seeing firsthand the poverty and repression of rural farmworkers led him to change

Archbishop: Inside the Power Structure of the American Catholic Church
An online version of the book by Thomas J. Reese, S.J. of America magazine.




Are Catholic bishops really the final authority on the faith?
The way that faith is practiced today is far different than the way it was practiced at the time of the apostles. These accepted changes are not the negation of the Gospel, but rather the confirmation that God is still active in the church and guiding believers through their interactions with the world.

Are Catholic bishops really the final authority on the faith?
The way that faith is practiced today is far different than the way it was practiced at the time of the apostles. These accepted changes are not the negation of the Gospel, but rather the confirmation that God is still active in the church and guiding believers through their interactions with the world.

Are married priests next on Pope Francis' reform agenda?
Is optional celibacy a real possibility under Francis? There are at least three reasons why Francis may be amenable to the debate.

ARE SOCIAL MEDIA COMPANIES ANTI-SOCIAL?
Private companies that traffic in the enormous amounts of personal data we voluntarily give them are not living up to their obligations both to each of us as individuals and to the common good.

ARE SOME BISHOPS IN THE AMORIS DEBATE STILL FIGHTING THE LAST WAR?
Both conservatives and liberals in the argument seem to be embracing a strategy not necessarily most conducive to their success.

ARE US BISHOPS REALLY RESISTING POPE FRANCIS?
One narrative seems destined to loom steadily larger the closer we get to the Pope"s U.S. trip: perceived resistance from conservative American bishops to Pope Francis' progressive agenda.

Are We Ever Able to Interfere with Gods Plan?
What do the phrases "God's Will" and "God's plan" really mean? Is it God's Will when someone suffers? Is it against God's Will if we decide a possible calling isn't right for us?

Are we really serious when we ask God to deliver us from war?
The Catechism and the challenge of Pope John Paul II - Perhaps our present disjunction between just-war and pacifist approaches to this issue reflects uncritically the sort of extrinsicist theology of nature and grace characteristic of the modern period. by William Portier.

ARE YOU ADDICTED TO PIETY?
Scrupulous behaviors emerge from and perpetuate feelings of fear and insecurity—feelings that the scrupulous person mistakes for God.

Are You Being Left Behind?
Does it come as a surprise to find out that the media misrepresents religion and religious values to the American public? A new report by Media Matters, "Left Behind: The Skewed Representation of Religion in Major New Media," documents how the religious right and its spokespersons are overrepresented and progressive religious voices are underrepresented in both the print and TV media.

ARE YOU READY? GOD IS BEING BORN AGAIN
We are wise to stop everything to celebrate the Incarnation, as both a past miracle and a timeless mystery.

AROUND SYNOD OF BISHOPS, WOMEN PRESS FOR GREATER SPACE
Seminaries and vocational schools are bursting with women. There is no lack of women desperate to serve the Church and there is no space for them.

Art for the Catholic Restoration
The most traditional and contemporary catholic fine art and culture site on the web.
Art for the Catholic Restoration

Art of the possible
Pope Benedict's choice of Bishop Gerhard Müller to be his next doctrinal chief means that a tough defender of Catholic orthodoxy has been given the top job. But Müller is no ideologue – could he consider reform? A leading theologian offers his own six-point plan for change.

AS CARAVAN MOVES NORTH, CATHOLICS INSIST SEEKING ASYLUM NOT A CRIME
On the ground, Catholic agencies and parishes are among the primary sources of aid and relief to the band of migrants that left Honduras earlier this month.

AS CHURCH-GOERS WANE, GERMANY'S CONTROVERSIAL TAX PROMPTS UNEASE
While church attendees dwindle in Germany, questions have arisen once again over the controversial state-imposed church tax...

As I Have Done for You
Los Angeles Cardinal Roger Mahony's Pastoral Letter on the changing face of Ministry in today's Church.

AS PEWS EMPTY, REPORT REVEALS MORE ABOUT 'SPIRITUAL,' 'RELIGIOUS'
The hunt is on for why pews are emptying. Have assumed convictions lost their grip, or were they ever there at all?

As the Deer Longs
The message of Easter is that Christ is risen. But the message is also that God can always bring new life from what appears to be dead. That God can bring hope out of despair. That God can bring love from a situation in which hatred seems to reign.

As the Third Millennium Draws Near
The Apostolic Letter of Pope John Paul II, released on November 14, 1994, to the bishops, priests and deacons, men and women religious, and all the lay faithful, outlining his vision for the new millenium.

Ask Father
If you have ever wanted to ask a Catholic priest a question this is your opportunity! Anyone, Anything, Anytime!

Assessing the Council
In an archive interview from the 2010 Los Angeles Religious Education Congress, Richard Gaillardetz examines the successes and the still yet unrealized goals of the Second Vatican Council. Should Catholics today focus anew on implementing the Council's vision, or instead turn outward to evangelize the culture? Or perhaps, fifty years after Vatican II, is a followup council needed to address the questions - like the role of lay ministers and women in the church - not taken up by the Council fathers?

Association for Catechumenal Ministry
Provides resources for RCIA at the parish and diocesan level. The material presented is completely consistent with the magisterium of the Catholic Church.

Association for Contemporary Catholic Life
The Association for Contemporary Catholic Life is dedicated to encouraging, inspiring and supporting its members to further the vision and message of God's Domain as Jesus preached and lived it.

Association for the Rights of Catholics in the Church
To bring about substantive structural change in the Catholic Church, ARCC seeks to institutionalize a collegial understanding of Church in which decision-making is shared and accountability is realized among Catholics of every kind and condition.

Association of Pauline Cooperators
A Lay apostolate associated to the institutes of the Pauline Family: evangelization with the modern means of communication; eucharistic prayer and promotion of the liturgy; pastoral animation of the parish; prayer and work for vocations.

Association of the New Covenant
An international organization located in the U.S.A, Poland and Malta, specializes in training parishioners in the new evangelization called for by Pope John Paul II.

Association of US Catholic Priests
"We want to keep the best of Vatican II alive. We are a fraternity of priests in good standing who still want to push the justice agenda in the spirit of Vatican II but not in a strident way. We are reconciling body who are trying to provide a realistic means for dialogue among brothers and then among the people of God, hierarchy included, but one step at a time, so that no one gets run over."

ASSUMPTIONS IN STUDY ON YOUNG CATHOLICS LEAD TO UNNECESSARILY GRIM OUTLOOK
Many church leaders want to know what makes today's young Catholics tick. These leaders might want to look at two bodies of social research for help.

ASTEP - Artists Striving To End Poverty
Mobilizing the global community of artists in an effort to create positive change for young people in need. ASTEP's programs take place in communities with populations of impoverished children who have limited access to arts education. ASTEP creates safe spaces in which artists interact with children. In these spaces, the children grow, learning to communicate their realities and to develop skills for making positive decisions

AT 50, 'POPULORUM PROGRESSIO' TAKES ON NEW LIFE THROUGH POPE FRANCIS
Released March 26, 1967 — perhaps purposefully on Easter — Paul's encyclical rooted the Catholic Church in solidarity with the world's poorest nations.

At 93, renowned Dominican still at work
Holland's towering Dominican theologian, Fr. Edward Schillebeeckx, is with us yet, though at 93 his physical presence has diminished even as his influence flourishes. The Belgian-born Schillebeeckx remains in Nijmegen, where he taught for so many years at the University of Nijmegen, and where, in a small house on a quiet street, he awaits publication of his next book

At Assisi, the Peace Train Rides Again
Precisely a quarter-century after Blessed John Paul II convoked a global gathering of interfaith leaders in the city of St Francis, today saw the latest sequel of the Assisi meeting for peace -- and this time, one with distinctly Ratzingerian touches.

At Life's Beginning
Medical innovations surrounding conception and childbirth present a challenge to church teaching. Here is an opportunity for pastoral leaders to reach out with sensitivity and compassion, ever mindful of the ultimate role God plays in our creation.

At the Crossroads
From the Tablet: Articulating the Church's message in a world in which Christianity is no longer the dominant religion is a challenge Catholicism must face if it is to have a future. The most effective means of communication may be witness itself.

At The Gate of Bliss
This site is full of information for converts to Catholicism, including links, resources and book listings.

AT THE SYNOD OF BISHOPS, THREE MODES OF LISTENING TO THE YOUNG
In the film "Casablanca," a kiss may be just a kiss, but in the Catholic Church, listening is never just listening.

At The Water's Edge
Online Healing Ministry, bringing Christ's Love in a Unique Prayer Experience.

At Vatican II, 50 years ago...
In a massive display of solemn ecclesiastical pomp, hundreds upon hundreds of elaborately robed leaders of the Catholic Church strode into St. Peter's Basilica in Rome a half-century ago Thursday. It signaled the start of a historic three-year assembly that would change the way members of the world's largest Christian denomination viewed themselves, their church and the rest of the world.

AT-ONE-MENT, NOT ATONEMENT
God does not love us because we are good; God loves us because God is good. Nothing we can do will either decrease or increase God's eternal and infinite eagerness to love!

Attentive Prayer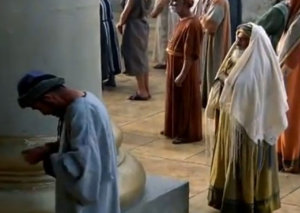 The Christian understanding of prayer is one where, even though it involves our active participation, it is an event where God has the primary role. Prayer, in this sense, is not so much something we do, but rather a way of seeing and hearing what in fact is already being done. God is present to us in the most un-magnificent and most ordinary ways. We must be attentive to that presence, because that presence is elusive and fragile and easily missed.

Augnet
An international co-operative website for schools in the tradition of St. Augustine.

Augustine
Texts, Sermons and Translations.

Australian bishops to discuss Morris ouster during ad limina visits
The head of the Australian Catholic Bishops Conference expressed "our sadness" at the retirement of Bishop William Morris of the Diocese of Toowoomba and said the bishops will continue discussion of the event during their ad limina visits in Rome later this year.

Australian Catholic Bishops Conference
Official website of the Catholic Church in Australia

Australian Catholic Social Justice Council
ACSJC is the national justice and peace agency of the Catholic Church in Australia, promoting research, education, advocacy and action on social justice, peace and human rights, integrating them deeply into the life of the whole Catholic community in Australia, and providing a credible Catholic voice on these matters in Australian society.

Australian church's quiet revolution 'had to happen'
Sacred Heart Mission in the St. Kilda section of Melbourne, an inner-city refuge for mainly homeless and troubled men, the highest percentage of whom are dealing with some form of mental illness, was a swarm of gentle chaos on a Sunday morning in mid-November.

Australian eJournal of Theology
A wide variety and wonderful array of reflections on theological issues ranging from systematic, biblical, sacramental-liturgical, moral-ethical and practical-pastoral areas of theology to interdisciplinary, interfaith, intercultural and gender issues.

Austrias perilous journey
Christoph Schönborn has been one of the most outspoken cardinals during the recent turbulent weeks in the Church. It is not the first time that he has tried to steer the Vatican on to a less dangerous course. But on this occasion his own country's faith appears to be seriously in jeopardy.

Authentic Christianity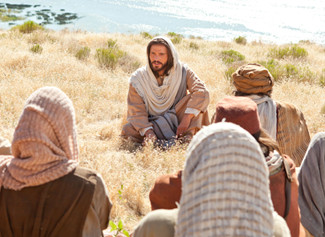 At the heart of the Gospel is the insistence of Jesus that our love be "inclusive" - all-inclusive, with no exception. And that is probably the most difficult thing about being an authentic Christian. Almost naturally, instinctively, our love and our concern tend to be exclusive. We are comfortable with people who are like us, in color, religion, and economic status. We find it easy to be good to those who like us, those who are attentive to us, those who understand us.

Authentic Freedom Ministries
The mission of Authentic Freedom Ministries is to provide the nurturing and support you need to remember the love that you are. While rooted in the traditions and practices of Christian Mysticism, Authentic Freedom Ministries is open to men and women of all spiritual traditions and beliefs.

Authentic Liturgy
What further evidence beyond the Incarnation and Pentecost do we need to be convinced that in Christ all languages are sacred and therefore to be trusted? - Chris Chatteris, S.J.

AUTHORS SAY IT'S TIME TO ROLL BACK THE 2010 MISSAL
Lost in Translation was published just as Pope Francis issued new instructions on his own initiative in September, the document Magnum Principium, which reevaluates Liturgiam Authenticam and returns the duty of translation to local bishops' conferences.

Autism, the Mass and religious education
How does the Catholic church respond to children with an autism disorder and to their families, especially when many parents fear that their child may act out during Mass, causing the family to experience rejection by other parishioners?

Ave Maria Press
Founded in 1865, Ave Maria Press is one of the oldest religious publishers in the United States.

Avoiding the blame game on abuse
Until quite recently, the culture in institutional Catholicism, at all levels, put a greater premium on the church's independence and its right to privacy than on seeking justice for the victims of sexual abuse. Everyone helped create that culture, and everyone must share in reforming it. Enormous progress has been made, but it's still a work in progress, and a hunt for smoking guns and scapegoats won't help.

Awaiting the Master's Return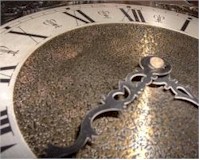 Being prepared means being ready for a spot check on our Christianity at any time. We have to think and speak and act consistently in a way that will identify us always as belonging to God's people, living out Jesus' vision. He preached and lived in the Spirit, and his preaching and his living challenge us all to do the same. We are the people of the promise, the people of God's choice - we are the "evidence of things not seen." At the most unexpected times and in the most surprising ways, the Lord knocks on the door of our lives and asks to be let in.

Awaken to Prayer
A detailed introduction on how to pray as a Catholic, from the online home of Sacred Heart Church, St. Yves Mission and the Packwood Catholic Community of the Catholic Archdiocese of Seattle, Washington.

Awesome Sights And Mighty Signs
The best way to prepare for what's ahead is by living in the NOW. Living the NOW's, and not missing the NOW's - because that's what life really is: a wonderful series of NOW's. Not tomorrow's, because they may never come. Not yesterdays, because they have already been.

Bad Reaction
Conservative Catholics complain that too many liberal Catholics instinctively greet every statement from the Vatican with suspicion, skepticism, or derision. It's a fair point. The motives and judgment of those who appear unthinkingly hostile to all hierarchical authority should be questioned. Patient attention to the legitimate concerns of others and the presumption of goodwill on the part of those we disagree with are essential virtues.

BALDISSERI; SYNOD REFORM IS IN PROGRESS
In an interview, the cardinal announced that a seminar exclusively for specialists is being organised for February and confirmed the Pope's intention to publish an apostolic exhortation on the family.

BALTIMORE CATHOLICS CAN NOW HAVE THAT OUTDOOR WEDDING THEY'VE DREAMED OF
The Archdiocese of Baltimore recently launched a 12-month trial period during which couples can seek permission to hold Catholic weddings outside churches and chapels.


BAND OF FRIARS AND NUNS FROM BRAZIL FINDS WAYS TO FEED LA'S HOMELESS
The band of four friars and four sisters have set out for Skid Row every weekend, in hopes that free sandwiches and bottled water will be the first step in lifting the city's growing homeless population out of poverty and despair.

Bankruptcy: The Gamble That Backfired
NCR Editorial: Words matter. More for a church than for other institutions because religion purports to be about truth. These truths, especially in the Catholic church, are largely conveyed through words -- scripture, pastoral letters, encyclicals, books, homilies, even newspapers. And, of late, in court documents.

Baptism leads to ministry
Ordinary ministry, like ordinary mysticism, has been a belated discovery for many Catholics, in part because words like ministry and sacrament and pastoral care have seemed only for official church workers. Historically this has protected the vocations of ordained ministers and professed religious as distinct from lay service. It also protected a sacramental theology that imagined the church as a giant spiritual waterworks dispensing grace through spigots controlled by the clergy, who alone could consecrate, absolve, anoint, ordain or witness on behalf of God through the church. Such elevated notions of official ministry tended to give the impression that only priests, sisters and brothers had a vocation to do God's work. This is no longer the case.

Baptism, not bishops or pope, unites the church
The pope does not unify or sanctify the church and make it catholic or apostolic. This is the work of the Spirit and the community. The pope is an institutional sign of a unity already achieved by the faithful.

Basic Ecclesial Communities
From the Archdiocese of Adelaide, a commitment to small Christian communities as a central part of the strategy of leadership formation, in which parishioners are able to reflect on their lives in the light of the gospel and support each other in taking action on the issues confronting them in their lives.

Basic Training
From U.S. Catholic: College students hold up crosses bearing names of School of Americas victims. Catholic college students get schooled in peace and protest at the annual School of the Americas vigil.

Basilica of St. Paul Outside the Walls
The Basilica of St. Paul Outside the Walls has launched a newly renovated Web site to collect prayers, offer a virtual tour, and further the Apostle's worldwide evangelization effort. Online visitors can read news related to the basilica and the tomb of St. Paul, virtually tour the church, make reservations for guided tours of the building, visit the gift store, and watch a video of Benedict XVI during celebrations in the basilica.

BASILICA OF ST. PAUL OUTSIDE THE WALLS, ROME
Online visitors can read news related to the basilica and the tomb of St. Paul, offer prayers, virtually tour the church, make reservations for guided tours of the building, visit the gift store.

Basilicas in India
Basilica – a term has two distinct meanings – one related to architecture signifies the stately edifice centered around the Forum for public gathering and administration at the Roman time. The second connotation for this term – Basilica – is canonical and a title conferred on important Roman Catholic Churches specifically by the Pope. This site visits the many basilicas located in India.

BATTLE LINES DRAWN
the Synod Fathers are sharply divided between those who are supporting Pope Francis in his efforts to present a more pastoral vision of the Church and those determined first and foremost to emphasise its moral teaching.

Be an Amazing Catechist
Lighting the Way with Gods Holy Word
Just as the Star of Bethlehem led the Three Kings to the Infant Messiah, the Word of God lights our way to Christ and transmits graces to those who read it, hear it, and contemplate it. It contains the very life of God, a force both gentle and transformative.

Be Bearers of Truth
Refreshing our understanding of what "Catholic identity" means and should look like at Catholic universities - by Father Thomas Berg, Executive Director of the Westchester Institute for Ethics and the Human Person.

Be Open to His Coming
The temper of our times calls for us to banish fear, and be sources of strength and courage to those around us who are really destroyed by the evil of our day. Jesus didn't respond to people with just words of hope: The blind were now able to see, cripples could walk, lepers were cured, the dead were raised to life. Our presence in this chaotic world must be the same kind of sign.

Be strong, fear not! Here is your God

There are not many scenes in our world that are blooming and strewn with flowers. The "desert and the parched land" have nothing to exult over - yet. Too many people in the world live in an emotional, physical or spiritual wasteland. Many are vulnerable, hurt and frightened. The voices of those around us paint pictures of doom and gloom - and they have ample reason to do so. But Isaiah's words suggest strongly that all the evidence isn't in yet. There's more to the picture than we can see. We are an Advent people who live in hope and trust in God's promises.

Be Watchful... Pray Always

"Be Watchful" - two words that can mean a lot of different things to different people: "be careful," "stay awake," "keep on your toes," "heads up!" For the Christian, the phrase "be watchful and pray always" implies that one should make the most of all opportunities, be attentive to the presence of God at each moment of life, and prepare for the Kingdom already present in this world.

Beads, bells and belief
There is such a richness of ideas and beliefs that have come out of the Catholic tradition that would do much to help young adults find the sacred in their everyday lives. Even on our most trying days as a Catholic, the sacramental lens through which we view the world keeps us connected to what we believe is the profoundest reality of Catholic identity. Through this lens we see the grace of God working through all of nature to reach out to us, to perfect us, and to help us become fully realized in the goodness of our humanity.

Bearing Fruit
Lent is a time for patience, repentance, self-examination and discipline. It is the time for self-reflection, evaluation and change-of-heart - for conversion. We need to strip away those things that clutter our lives or hinder our relationship with God. Like the gardener in today's parable, we need to cultivate the message of the Gospel in our lives, remove the weeds that strangle our growth, and fertilize with hope and with faith.

Bearing the Image of God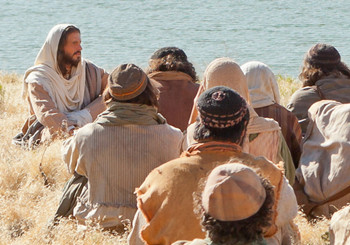 Again, we bump into the basic paradox that is at the heart of the Christian Gospel - death leading to life, darkness giving way to light, suffering as the road to glory. Unless and until we accept this fundamental condition, we will never understand the love we are called to share; we will never be fully at peace. We will continue to worry and fret, to question God's will and His love, to resent the predominance of evil, to slip easily into moods of doubt and despair.

BEATIFICATION OF EL SALVADOR'S OSCAR ROMERO A TURNING POINT FOR CATHOLICISM
It's an event 35 years in the making, and it's hard to imagine anyone with a more remarkable tale to tell.

Beatification of Mother Teresa
From the Vatican website, information about the celebration of the beatification of Mother Teresa of Calcutta.

BECOMING A HOLY BEGGAR
What are our retirement years meant for, spiritually? What's our vocation then? What might generativity mean for us, after our work's been done?

Becoming Catholic - The R.C.I.A Process
A look at the Rite of Christian Initiation of Adults - the process of becoming a Catholic - its importance, and the implications to the life of the Church.

BECOMING COMMUNITY
With all of our bewildering differences, Pentecost tells us that we are all such a part of one another that sharing God's peace is really possible.

BECOMING HUMAN
When we celebrate again this Christmas the birth of Jesus, the appearance of God and humanity united in one small infant, we celebrate as well our birth for heaven.

Becoming One
Emerging trends in the ecumenical movement
Our mission to share the teaching of Jesus Christ with the world is gaining high prominence in ecumenical circles. We followers of Christ seek to share Christ's message of salvation with others. For Catholics this missionary impulse is expressing itself in the new evangelization.

Begin the new year with new dose of hope
Physicians tell us that the human body can survive four to six weeks without food, up to three days without water and for about 10 minutes without oxygen. How long can a human being survive without hope?

Beginning New Patterns
From the Praying Lent website of the Online Ministries at Creighton University: reflections as we examine the choices we will make in the days of Lent.

BEHIND THE SCENES OF THE CHICAGO APPOINTMENT
As successor of Cardinal George, a mastermind of the current outlook of the episcopal conference of the United States, Pope Francis has appointed a bishop of the opposite orientation. Here is how and why.

BeholdHim.Org
This site was designed to help Christians prepare their hearts for the Christmas season so that the wonder of Christ's birth might reign—instead of the usual rush and frenzied shopping that usually fills our lives at Christmas.

BEING A COMPANION THROUGH THE MYSTERY OF SUFFERING
Being present for people who are suffering doesn't necessarily take any deep experience; it simply requires saying 'yes' when the need presents itself.

Being Bearers of the Christ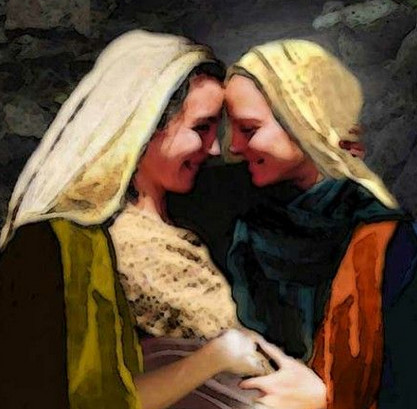 The spirit of Advent and Christmas is a mirror in which we see reflected the very best that life can become. Through our faith and courage, we can help each other to put away our fears, to move from darkness to light, to begin to hear again the words of life. We can reach out to support - by the strength of our love and concern - those whose hands are feeble, whose knees are weak. Through our witness to God's love, so many who are crippled by doubt and despair might be able to walk again with courage and energy and new life.
Being imperfect doesnt mean youre bad, just human
People enjoy swearing off. And Lent is up there with New Year's as biggest swearing-off ritual. But all too often the best intentions come up against habit, craving, or just fatigue, the abstainer slips, and then they feel like a failure. Sometimes the self-criticism blurs into self-hatred feeding a downward spiral that takes them to a worse place than if there had been no resolution in the first place.

Being Noticed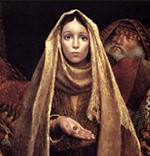 The real tragedy of life is always that Jesus is so near with the gift of life, but people seek to buy or to work their way into heaven. The sad part of today's Gospel account is that both the scribes and the widow could have had eternal life if they simply put their money back into their pockets and embraced the Redeemer who was sitting only a few steps away observing.

Being Remembered - and Remembering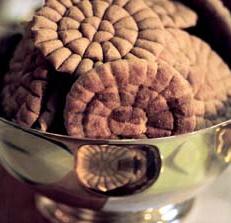 We all desire to be remembered, not to be forgotten. And Jesus was no different. He wanted his disciples, and all of us, to remember Him... to remember his words and actions, his compassion and love for the disenfranchised, his forgiveness and his steadfastness. But more than that, he wanted us to remember that God's promise will never be broken, will never be taken back.

Being Sent

Jesus sends the Twelve - two by two - on their mission to preach the Kingdom. He does this for a reason. Not only do we need to place our trust in God - we also need to place our trust in one another. This is a job that we cannot accomplish alone. We need each other for support and protection. We are responsible not only for the Word of God, but for one another as well. This is an important fact for us to remember - especially in the politically-charged atmosphere in which we live today. If we are truly committed to Christ and the Good News we are sent to proclaim, perhaps a change in our patterns of living and thinking, and a cutting out of "excess baggage" will speak more clearly the message we are sent to preach..

Being Watchful and Alert

Lest we are ever tempted to think otherwise, Advent reminds us that, while God has kissed the earth with his presence, much remains broken, unfulfilled and in darkness. We see plenty of evidence around us of the dark night. If we have learned anything throughout our history, it is that we need not be told how late, how long and how dark our wait has turned out to be. We need help. Not just to protect us from the night so we can huddle together in mutual support and encouragement. We need divine intervention to keep the light of hope, love and service to neighbor aglow in us so we can face down the spirit of despair and continue to work in the night to be a beacon of hope to others.

Belgium a 'perfect storm' on sex abuse crisis
As a remarkable war of words between the Vatican and Belgium heated up over the weekend, one thing has become crystal clear: While there's no good place for the Catholic church to experience a sexual abuse crisis, few places on earth are quite as combustible as Belgium.

BELIEF & PRACTICE: Latin Mass
From Religion and Ethics online: The Vatican is soon expected to publish a document that could allow priests to say the Mass in Latin without first having to get permission from their bishops. The Latin Mass -- known as the Tridentine Mass -- all but disappeared after the 1960s when the Second Vatican Council allowed congregations to hear the Mass and sing and pray in their native language. But some Catholic traditionalists consider the Latin Mass to be more authentic, saying it's a spiritual and an emotional issue.

Belief and Practice: May Crowning
During the Month of May -- a month both named for and dedicated to Mary -- Catholics have long honored her by placing a crown on her image. Sister Magdalene Kabat, principal of Our Lady of Czestochowa School in Chicago, describes the May crowning ceremony and its spiritual significance. "The May crowing teaches the children that Mary is very special in their life," Sister explains. "We believe that through her intercession, many graces come upon our people."

Belief and Practice: Stations of the Cross
Through the centuries, devout Christians have reenacted the way of the cross to commemorate Good Friday and Jesus' suffering until his death. Now as Christians around the world prepare to celebrate Easter, Religion & Ethics Newsweekly takes its cameras to the Franciscan Monastery in Washington, D.C.

Beliefnet.com
Launched last month, this is an internet site providing information, inspiration and advice on all religious faiths.

Believe it or not; Pope Francis, atheists, and salvation
One of the pleasures of Pope Francis' honeymoon period as bishop of Rome has been the release of portions of his daily homilies preached in chapel of the guesthouse where he has decided to live. The off-the-cuff ease of his preaching marks the man a pastor—though perhaps one not yet accustomed to having the world hanging on his every word.

Belonging to Christ
Our daily experiences of God act as signposts. They point to the fact that the only thing that matters is that we seek to be with God in what we do and how we think, how we feel and image the world and ourselves. These moments challenge us to look at how we are living our lives, and they show us how much more we need to do things in a loving way that allows the world to see the face of God through us.

Beloved of God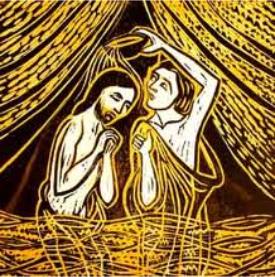 Christmas and Epiphany have come and gone, but we are not finished with the revelations, epiphanies and manifestations of Jesus. We can point to three mysteries that celebrate the Lord's Epiphany: the arrival of the Magi at the birth of Jesus; the story of the changing of water into wine at Cana in John's Gospel and the stories of Jesus' baptism by John in the Jordan. These early Gospel stories begin the revelation to us of who Jesus is and what his mission will be.

Benedict Announces First Papal Resignation in 600 years
The announcement of the resignation of Pope Benedict XVI came as a shock around the world. Saying he no longer had the strength to exercise his ministry over the universal church, Pope Benedict XVI announced on Feb. 11 that he would be resigning as of Feb. 28.

Benedict at Auschwitz
From Commonweal magazine: Pope Benedict's XVI's recent visit to Auschwitz, during which he conspicuously failed to voice repentance for the Catholic Church's nearly two millennia of anti-Semitic teaching, has been welcomed in certain Catholic quarters as a rejection of "political correctness."

Benedict in America
What was the legacy of the pope's visit? Six of America magazine's writers weighed in.

Benedict in the Dock
From Commonweal Magazine: In his last years as head of the Congregation for the Doctrine of the Faith and from the beginning of his papacy, Pope Benedict has demonstrated a real understanding of the nature and scope of the clergy sexual-abuse crisis. He came to that understanding much too slowly, but once he grasped the dimensions and horror of the scandal he acted with diligence and genuine remorse, accelerating the process for removing priests, meeting with victims, and demanding at least some measure of accountability from his fellow bishops.

Benedict Keeps Focus on Church
Unlike his globetrotting predecessor, this pope is quietly working to reshape the papacy. Benedict clearly prefers quiet study or the professorial delivery of a homily to the flashy performances before adoring crowds that his predecessor favored.

Benedict on America: In his own words
As Pope Benedict XVI's arrival in the United States approaches, the media is chock full of pieces outlining the challenges the pope faces in America, and trying to anticipate what he might do or say to address them. Perhaps it's fitting that the last word before the curtain goes up, however, should belong to Benedict himself.

Benedict on Islam
From Commonweal Magazine: Pope Benedict XVI has issued a series of apologies for the ill-conceived remarks made in an academic lecture in which he quoted a medieval Christian emperor who called Islam "evil and inhuman." At least in one sense, then, the pope appears to agree with those who charged him with misrepresenting the teachings of Islam and offending its adherents.

Benedict says predecessor's faith, courage were signs of holiness
VATICAN CITY (CNS) -- Blessed John Paul II's deep spirituality and his courage to uphold the truth were clear signs of his sainthood, said his successor, retired Pope Benedict XVI.

Benedict shapes the future
The power of patronage can help a Pope form the Church of tomorrow and influence the choice of his successor. The Tablet's Rome correspondent examines how Benedict XVI is making appointments that will ensure power in the Vatican and the College of Cardinals remains in European hands.

Benedict will be prayerful presence in next papacy
Even though Pope Benedict XVI will spend his retirement near Rome and then inside Vatican City, he will not play any role in the upcoming election for a new pope, and he will not interfere with the responsibilities and decision-making activities of the new pontiff, the Vatican spokesman said.

Benedict XVI - A New Era
From the blog of Fr. Ken Lasch: "… As it was in the beginning, is now and will be forever. Amen." Well, not quite! There is a variation on that old axiom, "The more things change, the more they remain the same" and it reads this way, "The more things remain the same, the more they change!" How true. I only wish I could have been standing among the crowds gathered in St. Peter's Square when the election of our new Holy Father, Benedict XVI. "Habemus Papam!" was announced. Whatever one's take on his qualifications, I believe this choice will prove to be the best – all things considered."

Benedict XVI and Tom Doyle on the crisis
By any objective standard, the sexual abuse crisis would have to rank as the top Vatican story of 2010. Though the crisis has been around for a long time, this was the year in which critical attention came to rest squarely on Rome, including the personal track record of Pope Benedict XVI.

BENEDICT XVI IN THE GRINDER OF THE OPERATION-VIGANÒ
Some have tried to frame the Pope Emeritus as testimonial of the former nuncio's dossier that calls for Bergoglio's resignation.

Benedict XVI on John Paul II
The man who succeeded him says "I always knew he was a saint" and he has seen him in that light for years

Benedict XVI Reflects on His Trip to Germany
"Young People Relaunched … the Message of Hope"
A translation of the address Benedict XVI gave at the August 24, 2005 general audience, held in Paul VI Hall. The Holy Father reflected on his first foreign apostolic trip to Germany, for World Youth Day.

Benedict XVI reflects on U.S. visit, recalls highlights
Pope Benedict dedicated his reflections to his recent apostolic journey to the United States, which, he said, in its multicultural plurality and founded on the basis of a "happy marriage" of religious principles, ethical and political rights, is an example of healthy secularism.

Benedict XVI's Message for Lent 2006
Lent is a privileged time of interior pilgrimage towards Him Who is the fount of mercy. It is a pilgrimage in which He Himself accompanies us through the desert of our poverty, sustaining us on our way towards the intense joy of Easter. Even in the "valley of darkness" of which the Psalmist speaks (Psalm 23:4), while the tempter prompts us to despair or to place a vain hope in the work of our own hands, God is there to guard us and sustain us.

Benedict XVI; A shyer, better pope
If the choice is between an "altogether smaller figure, a man of the sacristy and the lecture room," on the one hand, and that of "a giant on the world stage," on the other, the smaller, shyer figure wins every time. Pope Benedict XVI has had more modest designs for the church.

Benedict XVI; Church Needs Change of Mentality
Calls on Laity to Recognize Pastoral Responsibility
Laypeople are not merely the clergy's collaborators, but rather share in the responsibility of the Church's ministry, says Benedict XVI. The Pope called on the laity to become more aware of their role when he inaugurated Tuesday an ecclesial conference for the Diocese of Rome on "Church Membership and Pastoral Co-responsibility."

Benedict's Act of Humility
Now it's Rome's turn A certain paradox is visible in the events now unfolding. The very act that humanizes the papacy also produces the hullabaloo over the upcoming conclave, which tends to reconfirm the inflated notion of the Petrine office that has developed over the past two hundred and fifty years, and the impression is given, once again, that the future of the church hinges on the choice of a successor to the See of Peter.

Benedict's First One Hundred Days
Pope Benedict XVI has spent the first 100 days of his pontificate modestly and quietly, and has done almost nothing controversial, which means that those who rejoiced that the papacy had shifted to the right with his election have nothing yet to confirm their judgement. Nor indeed have those who feared such a shift.

Benedict's high risk strategy
The Pope has described it as an act of paternal mercy. But while the lifting of the excommunication of rebel Lefebvrist bishops has been praised by arch-traditionalists, it has shocked many Catholics and members of other faiths, especially Jews. Robert Mickens of the Tablet tracks the reasons for the turnaround and its consequences.

Benedictine Sisters of Erie
Leading an ordinary lifestyle of prayer and work, according to the Rule of St. Benedict, these Sisters live to change the world into one that is more compassionate, just and forgiving.

Benzinger
Publishes books, booklets, nested programs, pamphlets, bulletins, bulletin inserts, prayer cards, and prayer services in both English and Spanish.

Berating Benedict? The surprising frankness of the criticism
If anyone was worrying about Joseph Ratzinger's (Benedict XVI-emeritus) influence on the conclave and the church going forward, take a gander at the criticism (and damning with faint praise) arising from all quarters. Off the record, and sometimes on, the criticism of Benedict's nearly 8-year tenure is loud and clear, and it focuses on one big failure: governance.

BERGOGLIO'S REVOLUTION. IN LITTLE DOSES, BUT IRREVERSIBLE
On the world stage, Pope Francis's star is burning brighter than ever... Jorge Mario Bergoglio is unquestionably an innovator. But in method, before it can be seen in results.

Bergoglio, a Revolutionary His Own Way
Liberation theologians extol him, but between him and them there is a chasm. The progressives enlist him, but he keeps himself far from them. The true Francis is very different from the one that some imagine.

Bernard Häring, Joseph Ratzinger, And War
From the Social Edge: They were both German theologians, chronologically 15 years apart and theologically on different planets. The comparisons between them highlight the direction of the Roman Catholic Church today.

BEST ADVENT EVER
Rediscover the joy in the season with Best Advent Ever, a free email program from Dynamic Catholic that will help you prepare for Christmas in a way that will allow you to have a Christmas as memorable and joyful as when you were a child.

Best of the Christian Web
A marvelous site bringing you the "best" websites dedicated to proclaiming the Word of God on the Internet.

Best of the Net
This is a really valuable site religion teachers and catechists on every level - including curriculum themes, electronic fieldtrips, catechesis, prayer/worship and ministry.

Best of...
From BustedHalo.com: the Best of 2008: a compilation of articles and videos which appeared on their website during the past year.

Best phone apps for Catholics on the move
In the age of digital communication, applications can be found for our mobile devices to fill every taste or interest. And in the sea of applications, there are thousands aimed at Catholics. Here we highlight some of the most interesting we found in the market.

Best practices for worship
Does your parish have Mass appeal? Try these tips to help liven up your Sunday liturgies - Good liturgy does not necessarily mean a return to pre-Vatican II practices, nor only relying on the post-Vatican II experiments; it means forging a new path.

BETWEEN ONE SYNOD AND ANOTHER, THE BATTLE CONTINUES
The most active are the cardinals, the bishops, the theologians who want to innovate in Church doctrine and practice on marriage and homosexuality. But in the first round of elections for the next synod, the defenders of tradition are much more numerous.

Between Theology & Exegesis
Writing under his personal name as well as his ecclesiastical title, Joseph Ratzinger, Pope Benedict XVI, offers here the first half of a two-volume work whose stated rationale is twofold. His Jesus of Nazareth is to be, first, a work that "goes beyond historical-critical exegesis so as to apply new methodological insights that allow us to offer a properly theological interpretation of the Bible." It is to be, second, "an expression of my personal search 'for the face of the Lord.'

Beyond boundaries: the infinite creator
Pope Benedict and his former doctoral students meet this weekend to discuss creation and evolution. Despite their apparent differences, the idea of the evolution of human life and its intelligent design by God are not in conflict, says one leading philosopher of religion.

Beyond Language
Pope Benedict's sanction for wider use of the Tridentine Mass is an unprecedented change in the Church's liturgical life. But as this professor of liturgy argues, it also has troubling theological and pastoral consequences. - by Mark Francis

Beyond reform; Why not close the Vatican bank?
As Pope Francis dives into his curial reform, he has started with the Institute for the Works of Religion, a bank of sorts often acknowledged by church officialdom as a kind of distant and wayward relative of the Holy See. And no wonder...

Beyond the Fortnight
Archbishop William E. Lori comments on Emerging challenges to religious freedom in the United States in America magazine. With the annual Fortnight and other activities of the U.S. Conference of Catholic Bishops' Ad Hoc Committee for Religious Liberty, the bishops are planting the seeds of a movement for religious freedom. In due time, and with God's help, this movement will bear fruit among the laity in the realm of policy and law, in the form of more protective legislation, regulations and jurisprudence.

Beyond the Miraculous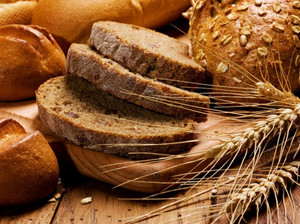 The Gospel of John gives us a sacramental look at our own lives, properly placed within the perspective of Christ's life - and His life within us. He shows us a Jesus who uses the language of our world to refer to the realities of His world. He gives us the time to meditate and think about what the Eucharist means in our own lives. And he allows us to place ourselves at the Table as one of Jesus' disciples, to watch and to listen to what He says.

Beyond the numbers game
What makes a Parish work?
Reprint of a 1977 article from The Pastoral Review: What are the criteria of a 'successful' parish? How can a priest judge 'how well he is doing'? Is a successful parish evidence that it is the priest who is doing well? Is there any relationship between how a parish priest carries out his role and the number of people in his pews on a particular Sunday.

Bible Activity Worksheets
From Sharon Whittaker, activity worksheets that can be used for children's catechesis - both Old and New Testament.

Bible Alive
Leading UK-based Catholic magazine available worldwide, with reflections on the daily Mass Readings and topical features

Bible Gateway
Search the Bible in Nine Languages and Multiple Bible Versions.

Bible Reflections
From Veritas, a guide to encourage and assist you in reading the entire Bible in one year.

Bible Study Tools
Crosswalk.com's Bible Study Tools® are designed to facilitate in-depth online study and exploration of God's Word.

Biblical Evidence for Catholicism
From Dave Armstrong, Catholic Apologist and Free-Lance Writer, with extensive resources in Catholic Theology and Spirituality.
Biblical Evidence for Catholicism

Biblical Resources
From Fr. Felix Just, S.J., Assistant Professor - New Testament, Bellarmine College - resource materials, mostly related to academic biblical studies, that will be useful for scholars, teachers, students, and many others.

BiblioBlogs
This website helps to promote biblical studies in the blogosphere by featuring a blogger each month with an interview and by compiling a list of roughly 100 quality blogs that focus on the academic study of the Bible and cognate fields.

Bibliographies for Theology
Compiled by Fr. William Harmless, S.J., with special emphasis for books in the collection of Byrne Library, Spring Hill College.

Biblioteca Electronica Cristiana
From VE Multimedios, Biblioteca Electronica Cristiana is the largest Spanish language online library of Catholic documents on the Web.

BIRTH ANNOUNCEMENTS; EXAMINING THE INFANCY NARRATIVES
Memory and history aren't exactly the same thing, though, and the stories of Jesus' birth are a case in point. If you want to know the historical facts about Jesus' birth, you'll be disappointed.

Bishop calls for Catholic reform
TheCatholic Church is still not serious about confronting sexual abuse, only "managing" it, according to the Sydney bishop who headed Australian efforts to tackle abuse. Bishop Geoffrey Robinson says the Catholic Church needs to reverse 2000 years of teaching on sex and power as part of radical reforms from the Pope down.

Bishop lived teachings of 'Lumen Gentium' for 37 years
On Sept, 19, 2001, Bishop Raymond Lucker died in Our Lady of Good Counsel Cancer Home in St. Paul. Lucker often cited paragraph 12 of Lumen Gentium, which begins by claiming: "The holy people of God shares also in Christ's prophetic office: it spread abroad a living witness to him, especially by a life of faith and love and by offering to God a sacrifice of praise, the fruit of lips confessing his name. The whole body of the faithful who have received an anointing which comes from the holy one cannot be mistaken in belief."

BISHOP MCELROY DRAWS BRIGHT MORAL LINE
'There is a lesson for us here, as agents of change and justice. Never be afraid to speak the truth. Always find your foundation for reflection and action in the fullness of empirical reality.'

BISHOP MCELROY; ATTACKS ON FATHER JAMES MARTIN EXPOSE A CANCER WITHIN THE CHURCH
The attacks on 'Building a Bridge' tap into long-standing bigotry within the church and U.S. culture against members of the L.G.B.T. community.

Bishop of the slums - Dom Helder Camara and Brazil's church of the poor
This year marks the centennial of the birth and the tenth anniversary of the death of one of the most significant religious figures of the 20th century, an instigator of the liberation theology trend in Latin American Catholicism and a campaigner against military dictatorship: Dom Helder Camara. Dom Helder could have advanced himself to the position of cardinal and from there, who knows, possibly to the papacy itself. Instead, he stood for democracy in Brazil, despite threats to his life and certainly at the expense of his career.

Bishop of the slums - Dom Helder Camara and Brazil's church of the poor
This year marks the centennial of the birth and the tenth anniversary of the death of one of the most significant religious figures of the 20th century, an instigator of the liberation theology trend in Latin American Catholicism and a campaigner against military dictatorship: Dom Helder Camara. Dom Helder could have advanced himself to the position of cardinal and from there, who knows, possibly to the papacy itself. Instead, he stood for democracy in Brazil, despite threats to his life and certainly at the expense of his career.

Bishop Says Priest Abused Him 60 Years Ago
Breaking ranks with his peers, Auxiliary Bishop Thomas Gumbleton called yesterday for state legislatures to temporarily remove the time limits that have prevented many victims of sex abuse from suing the church. In making that extraordinary appeal, the auxiliary bishop of Detroit also unburdened himself of a secret.

Bishop; 'Schneiders' analysis inspiring, challenging'
Sr. Sandra Schneiders raises difficult questions and shares her viewpoint with what I believe is integrity and honesty, and whether one agrees with her or not, the essential invitation in what she has written is to reflect prayerfully and in a discerning spirit upon what God may be saying to each of us who reads her reflections.

BishopAccountability.org
BishopAccountability.org is the largest source on the Internet of information about the Catholic sexual abuse crisis and the bishops' responsibility for it.

Bishops & the Election
Correcting prochoice Catholic pols
From the Editors of Commonweal Magazine: It is hard to know what is more exasperating, the ill-informed statements of Catholic prochoice politicians about the church's teaching on abortion, or the response of certain bishops, whose criticism of politicians sometimes seems designed to be exploited for partisan purposes.

Bishops And The Beached Whale
An Essay by Eugene Cullen Kennedy: "...longing not to be found wanting in the appraising eyes of a new pope intensifies the bishops' chronic uneasiness about how to function in a calling that now provides little of the comfort and even less of the respect that once trimmed their days as neatly as the red piping on their cassocks."

Bishops and the Pope
Many Catholics believe, ...that the Bishop of Rome is free, by the will of Christ, not only to appoint all bishops in the Roman Catholic church, but to dismiss them as well. This is an incorrect assumption, and the firing of Bishop William Morris (Australia) provides us with a teachable moment in ecclesiology.

Bishops face challenge on new political guide
Current Draft More Doctrinal, Authoritative
By Peter Steinfels - On the eve of every presidential election year since 1976, the nation's Roman Catholic bishops have issued a set of reflections on Catholics' political responsibilities. The task has probably never been so challenging as it will be in two weeks, when approximately 300 bishops from around the country meet in Baltimore.

Bishops fail to agree on statement on the economy
A divided Catholic hierarchy on Tuesday (Nov. 13) failed to agree on a statement about the economy after a debate that revealed sharp differences over the kind of social justice issues that were once a hallmark of the bishops' public profile.

Bishops from England/Wales; allow priests to marry
Roman Catholic bishops have called for the Church to take the historic step of allowing priests to be married amid growing signs of liberal reform under Pope Francis

Bishops Seek Truly Universal Health Care
U.S. Bishops seek universal healthcare that protects human life in its weakest and most defenseless states, and respects the consciences of the religious. - Sister Mary Ann Walsh, Director of Media Relations for the United States Conference of Catholic Bishops.

Bishops Take Up Revised Norms
NCR Correspondent, John Allen's The Word From Rome newsletter for November 8, 2002. This column spotlights the issues that loom as American bishops meet to discuss the revised norms on Clerical sex-abuse.

Bishops under fire in Italy, the United States, and Spain
They were the most combative on questions that Pope Francis has relegated to second place. And now they find themselves under pressure to change their agenda and their leaders.

BISHOPS' HIERARCHIC CULTURE NEEDS ACCOUNTABILITY, TRANSPARENCY
There is something deeper at work here, and that needs to be discussed also: an unhealthy hierarchic and clerical culture.

BISHOPS' MEETING LACKS PASSION, LEADERSHIP
A lack of passion and leadership marked the meeting of the U.S. Conference of Catholic Bishops this week in Baltimore. Their agenda was stale and did not reflect the excitement that Pope Francis' papacy has generated.

BISHOPS' PASTORAL LETTER ON RACISM LACKS SUSTAINED URGENCY
The latest pastoral letter on racism is a worthy addition to the U.S. bishops' other writing on this evil, but it is reminiscent of the cautious approach taken by white religious leaders in the South during the civil rights era.

BLACK LIVES, WHITE CATHOLICS
Consulting and collaborating with historians, political scientists, sociologists, psychologists, and theologians can help reveal the scope and tenacity of racism.

Bless me iPhone for I have sinned
An iPhone app aimed at helping Catholics through confession and encouraging lapsed followers back to the faith has been sanctioned by the Catholic Church in the United States.

Bless me, mother
From U.S. Catholic online: In a special bedtime ritual, this mother does more than just lay her children down to sleep - by Annemarie Scobey, writer and editor of At Home with Our Faith.

Blessed John XXIII - An Ordinary Holiness
From Americancatholic.org, the humble, generous and reconciling spirit of John XXIII can teach us a great deal about following Jesus Christ, by Nancy Celaschi, O.S.F.

BLESSINGS OF FIRST-EVER JOINT COMMEMORATION OF THE REFORMATION
The Vatican's Pontifical Council for Promoting Christian Unity and the Lutheran World Federation issued a joint statement in which they listed some of the blessings this year has brought and declared that it has shown clearly 'that what we have in common is far more than this which still divides us.'

Blueprint for Vatican III
Imagining and moving toward the future of the Church should always be the work of the people of God. This "blueprint" of a future council is the result National Catholic Reporter's request to Catholics in various parts of the world for "three" issues of concern. You are invited to submit your own responses or suggest a new issue that you feel might be discussed.

BOND BETWEEN STS. BENEDICT AND FRANCIS SHOWS HOLINESS IS CONTAGIOUS
From Saint Benedict, the young Francis learned about the importance and reverence owed to a cloister, as well as the regular ora et labora - the work and prayer - of a monk.

Book of Saints
Written by the children of Our Lady of Perpetual Help Resource Center.

Book Review: The Rise of Benedict XVI
In his commendable and balanced book, "The Rise of Benedict XVI: The Inside Story of How the Pope Was Elected and Where He Will Take the Catholic Church," John L. Allen Jr. (the Vatican correspondent for the National Catholic Reporter and author of "Conclave") gives readers — conservative and liberal alike — ample reason to withhold hasty judgment in order to consider in human, theological and faith-based terms the new pope.

BORDERLINE; THE CALAMITY OF THE IMMIGRATION CRISIS
Our so-called border crisis is not fundamentally a question of security, but one of poverty, injustice, and disorder.

Br. Louis has sought 'to live the message I was trying to teach'
KANSAS CITY, MO. -- After 28 years of dedicated leadership serving the economically impoverished here, a local icon -- known by many by his white beard and seemingly constant stream of flannel shirts -- has left the Catholic Worker community that he sometimes single-handedly sustained for the past three decades.

Brandname Sainthood - Nicholas of Myra
Being a Saint has its advantages and disadvantages. Adding "Canonization by the Catholic Church" to your resume does enhance it, though you are usually dead when it happens. You become more than just a secular hero or heroine. The world looks at your relationships with your fellow human beings; and then the world upgrades the equation to add the "God" factor. Saints can become legends and very "Iconic" for all times. Successful Saints transcend their time and move through time. Unsuccessful Saints become at best a local legend in the hills of Lichtenstein and maybe have a chapel named for them.

BREAD AND CIRCUSES DURING THE YEAR OF MERCY? NO, GRAZIE!
The Holy Year is the pope's attempt to help the world -- but even more so the church -- find the solution to this impossible situation.

Bread for the World
Bread for the World Institute seeks justice for hungry people by engaging in research and education on policies related to hunger and development.

Break Point Online
A Christian perspective on today's news and events.

Breaking Bread with Father Dominic
Breaking Bread With Father Dominic is the online version of the public television program devoted to the art and heart that go into baking bread - features include recipes, tips, techniques and book reviews.
Breaking Bread with Father Dominic

BREAKING NEWS

Pope Benedict XVI resigns
Pope Benedict XVI has announced he will resign on February 28th, saying he no longer had the strength to fulfill the duties of his office.
Breaking the stained-glass ceiling
Female roles in worship
Pope Francis has called for the Church to create a deeper theology of women though he has ruled out women's ordination. But how can Christianity and other religions carve out roles for women that do not cast them as second-class citizens?

Breaking Through the Roof
Sometimes we may feel alone and helpless, our faith in tatters, threadbare. But we are blessed if we have a community to love and care for us. Even when our faith seems so very fragile, we can be sustained by the faith of those around us, and we are blessed when we are supported and raised up by the helping hands of others. But so too will more be demanded of us; we will be expected to raise up our suffering brothers and sisters.

Bride & Groom Communication
Online Marriage planning and preparation, with links, readings and shared ideas.

Bridge Builder
Yes, the church must preach the gospel, but it must also live it. That is something Pope Francis has done to wide acclaim in his native Argentina. Popes are a sign of unity, or so the Catholic tradition teaches. ("Pontiff" is from the Latin word for "bridge builder.") Francis will have to be a master builder if the church is to make its message heard in a time of great discord. Bringing a divided flock together, after all, is the first responsibility of a good pastor.

Bridge Building Images
Originally known as Bridge Building Icons, they have been producing religious cards and gifts for almost 20 years. The product line now includes note cards, holiday cards, holy cards, plaques, prints, posters, photos, magnets and candles.

Bridges and Tangents

The Blog of Fr. Stephen Wang: Looking across the landscape of contemporary culture - at the arts, science, religion, politics, philosophy; sorting through the jumble; seeing what stands out, what unsettles, what intrigues, what connects, what sheds light.
Bringing Home the Word
Scripture keeps us grounded and centered in our faith. The Word speaks in different ways at different times, always new, always challenging, always reminding us of who we are and to whom we belong. Bringing Home the Word is a place to explore the Bible from the perspective of the Roman Catholic Lectionary.

BRINGING HOPE BACK TO LIFE IN LENT
...at some point we are likely to wonder whether some new ingredient needs to be stirred into our prayer life. What can we do if we feel bogged down by our own ways of praying in private?

Brother David Steindl-Rast on Gratitude
This Catholic Benedictine monk and writer says grateful living is a spiritual practice. "Deep down," he adds, "there is only one faith that all human beings have, and that is deep trust in life."

Brotherhood of Hope
The Brotherhood of Hope is a new community of Catholic brothers bringing the 'New Evangelization' proclaimed by John Paul II primarily to college students at secular universities.

Brothers and Sisters of Penance
A private Association of lay Catholics from all walks of life who are dedicated to personal renewal through living the Gospel more perfectly in their lives in the world in a penitential lifestyle.

Bruderhof Peacemakers Guide
Anyone can be a peacemaker. The Bruderhof Peacemakers Guide was created to inspire and empower you to work for peace, and to arm you with living proof of the power of nonviolence to effect change and resolve conflicts. Some of the peacemakers featured on this website are famous, others obscure, but all have dedicated their lives to building a more peaceful and just world through nonviolent means. For each you will find a short biography, an original portrait, and links to further reading.

Bruised Reeds and Smoldering Wicks
We continually need to remember that we are living in a sacred space, populated by a multitude of folks who - like us - desperately want to be faith-filled: who sometimes get defeated, who sometimes get battered by life and bested by trials, and yet somehow, throughout it all, still cling to their faith.

Buckfast Abbey
The home of a Roman Catholic Community of Benedictine monks in Devon, England. The first monastery was founded in 1018, but was suppressed by Henry VIII in 1539. It was refounded in 1882. Buckfast now welcomes almost half a million visitors each year.

Building a Healthier Church
From U.S. Catholic online, an interview with Fr. Donald Cozzens. In the current media frenzy around the scandals of priest sexual abuse and diocesan cover-ups, Cozzens stands out as a frank and insightful voice of reason.

BUILDING A WHOLE LIFE CULTURE
Being 'pro-life' is not only about one issue. It's not even primarily about one issue. The Culture of Death Includes Poverty, Hunger, Oppression, Exploitation, and Abortion.

Building Block
The Vatican's decision to speed Pope John Paul II on the road to sainthood aroused great elation—and a backlash among Catholics who see the rush as unseemly. There is an obvious remedy that could bring contending Catholics together and send exactly the right message about the church's attitude toward the modern world: It's time to declare Pope John XXIII a saint.

Building Faith
An online Christian Education community: It is intended to be an engaging, interactive, and motivating community for sharing knowledge and best practices among clergy, lay professionals, and church volunteers from all denominational perspectives.

Building Faith & Family Foundations
Helpful resources and articles meant to enrich the lives of children and parents with a love of God through increased knowledge of parenting techniques.

Building Faith & Family Foundations
The mission of this website is to enrich the lives of children and parents with a love of God through increased knowledge of parenting techniques.

Buried in a Field...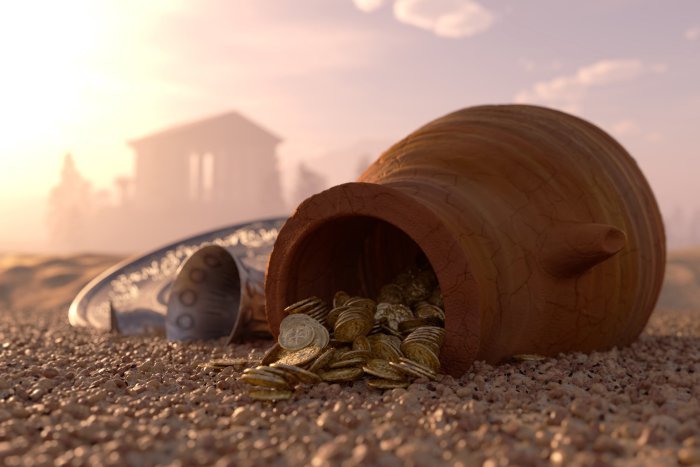 The beautiful stories of the treasure in the field and the pearl merchant point to the fact seeking the Kingdom of God and doing the will of the Father calls for total commitment. One does not simply add this pearl to a collection or simply purchase one more parcel of land. All must be sold. An absolute fresh start is to be made. The Gospel cuts into one's life and one must decide. Jesus brings compassion and healing; but he also brings a call to responsibility that is not without its consequences.

BURKE, THE MEDIA, AND THE DEVELOPMENT OF THEOLOGY
It is difficult to discern which public-relations spin is correct when it comes to the public and well-publicized disagreements among the college of cardinals...

Burma Through a Buddhist Lens
The monks of Myanmar move mountains through faith
From BustedHalo.com: To the people, they are courageous political activists. To the government, they are conniving political agitators. They have suffered unspeakable cruelty at the hands of a military regime while refraining from exhibiting similar violence. Slowly though, they are changing the tide, armed with nothing but their faith and perseverance - By Marc Adams

Busted Halo
BustedHalo.com, a ministry of Paulist Young Adult Ministries, is a web e-zine that speaks candidly and occasionally irreverently on issues facing people in their 20's and 30's that intersect with spirituality. Open to dialogue and hearing the stories of young people, BustedHalo never preaches condescendingly, rather seeks to understand and to express the wisdom of Catholic and other religious traditions in a way that makes sense to the experience of those "spiritually seeking."

Busted Halo
Bustedhalo.com is a ministry of Paulist Young Adult Ministries and Paulist Media Works, working with people in their 20's and 30's who are in the same questioning mode: what role spirituality plays in their everyday lives.

Busted Halo Cast
The PodCasts of BustedHalo.com. The latest edition includes a discussion on what makes a lay minister in the Catholic Church, and a homily from Fr. Dave on St. Paul and how to be all things to all people.

Busted Halo Way of the Cross
Busted Halo® invites you to encounter these final hours of Jesus' life and death online by participating in the Busted Halo® Way of the Cross this Lent. Each day leading up to Easter, Busted Halo® will post a scripture verse from Matthew's Passion narrative, followed by a reflection question for you to consider.

BustedHalo Interview: Timothy Radcliffe, OP
The former Master General of the Dominican Order worldwide discusses freedom, truth, sexuality and healing a polarized Church - Introduction and interview by Bill McGarvey.

But Some of My Best Friends are Roman Catholics
From Bustedhalo.com: An Anglican Priest's reflection on what effect the Vatican's recent statement will have on practical ecumenism.

Byzantine Catholic Spirituality
From the Eparchy of Passaic, a brief explanation of the life of prayer and worship according to Byzantine Tradition.

C O n N e C t
The home of Catholic youth and young adults online in Aotearoa New Zealand. It was initiated by them, written by them and it's about them.

C21 Online
Boston College's C21 Online, or Church in the 21st Century Online, offers online courses for spiritual renewal and faith formation in collaboration with the Institute of Religious Education and Pastoral Ministry.

Cafe Theology Discussion Group
This is a Faith-sharing website for Catholic young adults. Its purpose is to provide an online community and a public square for all, Catholics and non-Catholics, who wish to learn more about the Catholic Church,her teachings, beliefs, practices, and history through a community sharing of articles, resources, personal reflections and experiences.

CAFETERIA CHRISTIANITY IN THE AGE OF SOCIAL MEDIA
When people ask questions like 'Why do we pick and choose our religious beliefs?' they usually don't mean 'we' but 'they.'

Caldwell Dominicans
The Sisters of St. Dominic of Caldwell, NJ.

Call and response in St Ignatius and St Francis
On the Feast of St Ignatius of Loyola, and in the year of the 800th anniversary of the founding of the Franciscan order, Brian Purfield compares the spiritual experiences of the founder of the Society of Jesus with those of Francis of Assisi. What similarities are there to be found between the Spiritual Exercises and Bonaventure's recollection of the life of St Francis?

Call and response in St Ignatius and St Francis
On the Feast of St Ignatius of Loyola, and in the year of the 800th anniversary of the founding of the Franciscan order, Brian Purfield compares the spiritual experiences of the founder of the Society of Jesus with those of Francis of Assisi. What similarities are there to be found between the Spiritual Exercises and Bonaventure's recollection of the life of St Francis?

Call on Faith
Inspiration All the Time - on Your Smartphone
Need some encouragement? An idea for a special prayer or a meditative moment? Something to lift up your spirits? Or just some wise words to guide you through your day? You'll find all those right here, along with personal stories of spirit and compassion plus news of faith making a difference in people's lives.

Call to Action
The home site of the Nebraska Call to Action.

Call To Action - The Gulf Needs Our Help
We are all feeling the pain of what is happening in the Gulf of Mexico and the Gulf coast. We have seen the images of animals struggling for life and heard the stories of fishermen and members of coastal communities talking about how the spill has changed their lives forever. The wonderful thing is there are lots of things we can do to help.

Call Waiting
From the February, 2001 issue of U.S. Catholic, the stories of five women who want to be priests, by Heidi Schlumpf.

Called and Gift for the Third Millennium
Reflections of the U.S. Catholic Bishops on the Thirtieth Anniversary of the Decree on the Apostolate of the Laity and the Fifteenth Anniversary of Called and Gifted

Called and Gifted for the Third Millennium
Reflections of the U.S. Catholic Bishops on the Thirtieth Anniversary of the Decree on the Apostolate of the Laity and the Fifteenth Anniversary of Called and Gifted.

Called by Name to Serve

We are living in a glorious moment of history where the old is still crumbling and the new is being rebuilt from the shattered. Let us find hope amidst life's chaos; Jesus has died, Jesus has risen, Jesus will come again... and again... and again... Jesus is born again every time a person turns away from the negative, sinful and selfish to let His Spirit live anew.

Called to be Sent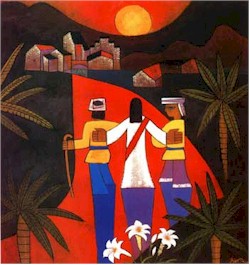 Like every generation of Christians before us, we are gathered in order to be scattered; we are called in order to be sent. Our "mission" will be measured not only by our strength but by our collaboration; not by our weakness but by our willingness to be raised up and supported by one another. And the "witness" we give will not simply end in the breaking of the bread, but by standing compassionately with our brothers and sisters, and inviting them to believe that they, too, are called - that they, too, are sent.

Called to Holiness; spirituality for Catholic women
The goal of Called to Holiness is to give women ideas, energy and creativity to continue on their journey toward holiness.The world needs the voices of women—their virtues, insights and other diverse gifts.We want to assist women in their desire to lead intentional spiritual lives.

Calligraphy by Michael Noyes
The online gallery of beautifully framed calligraphy designs by Michael Noyes, where you will find inspirational quotes, Jewish and Christian sayings, Bible verses, literary calligraphy, and really great religious gift ideas!

Camino de Santiago
The site caminodesantiago.cc combines panoramic images for a 360 degree view of locations on the Way of St. James. Icons give users the options to move forward or backward in the journey, to get closer to objects and sometimes to enter buildings.This year St. James' Day falls on a Sunday, making it a Jubilee Year. And now anyone can experience it, just with the click of a mouse.

Campaign in Support of Life
The Pastoral Plan for Pro-Life Activities, developed the U.S. Bishops during their Fall 2001 Bishops' Meeting.
CAN A SYNOD BE MANIPULATED?
The truth is, yes, they can and, yes, they have been in the past. The accusation of manipulation now comes from a group of conservative cardinals who have written to the Pope complaining the process is being moved in a more progressive direction.

CAN CATHOLICS DISAGREE ONLY WHEN THEY AGREE WITH THE CHURCH?
Is the new document from the International Theological Commission an explosion in St. Peter's Square that is described as church renewal?

Can marriage ever change?
From the Tablet: Three of Britain's leading Catholics here debate the Catholic Church's absolute opposition to any possible change to the law on gay marriage.

Can the Catholic Church in the USA be "a Church for the poor"?
California's Bishop Robert W. McElroy, in this exclusive interview, explores how the Catholic Church in the USA could respond to the Pope's call to be "A Church for the Poor."

CAN THE CHURCH CHANGE ITS FOCUS FROM RULES TO PEOPLE?
Francis seems to recognize that the church is not an island but lives and operates in a larger world and a larger context.

CAN WE CALL GOD 'MOTHER'?
In using maternal metaphors for God alongside the paternal ones, we embrace the fullness of God's love for us.

CAN WHAT HAPPENED IN DELPHI HAPPEN IN ROME?
The church is relevant so long as the teaching of Jesus is relevant. As the Letter to the Hebrews says, "Christ is the same yesterday, today, and forever." (Hebrews 13:8) Institutions come and go, but the Gospel goes on, speaking to the human heart.

Can You Be Liberal and Catholic?
Many in the media have bought into the idea that there's only one "official" Catholic voice. Maybe it's because the jovial Dolan, who's no longer head of the bishops' conference but frequently functions as its spokesperson, is right out of central casting's idea of an old time Irish bishop. Or maybe it's because dissenting voices are hard to find.

Can you ordain a hermaphrodite?
Santa Clara University theology professor says Church had long history of ordaining women that ended because of "virulent misogyny."

Canadian Catholic Information Network
This site is about encouraging the Catholic faithful to a deeper understanding of the faith, sharing stories (good and bad), providing support and defense for the faith, and prayer for the Catholic Church in Canada

Canadian Catholic Radio Media Apostolate
The website/radio internet station of Canadian Catholic Radio, with links to major Catholic media, daily broadcasts and live webcasts and daily articles of interest.

Canadian Conference of Catholic Bishops
February 11, 1998 letter to Prime Minister Jean Chretien regarding the crisis in Iraq.

Canon Law Writings
Rev. Kevin E. McKenna is the past president of the Canon Law Society of America and pastor at St. Cecilia Parish in Rochester, New York. Ordained in 1977, Fr. McKenna received his doctorate degree in canon law from St. Paul University in Ottawa in 1990. Rev. McKenna's books and writings are described on this site.

CANON LAWYERS EXPLAIN HOW VATICAN ABUSE TRIALS FUNCTION
Any member of the clergy accused of the sexual abuse of a minor is tried according to procedures outlined in the Code of Canon Law and specific norms spelled out in Sacramentorum Sanctitatis Tutela ('Safeguarding the Sanctity of the Sacraments').

Canonisations; the good vs the great
So the Good Pope and the Great Pope are going to be canonised together. The raising to the altars of John XXIII and John Paul II on the same day has been engineered by Pope Francis.

Canonization of John XXIII
To honor John XXIII and the Second Vatican Council's expansive vision, Call To Action has created resources to use when talking to family and friends about John XXIII's work for reform.

CanticaNOVA Publications
Traditional Music for the Contemporary Church

Canticle Magazine
The "voice of today's Catholic woman" - articles, testimonies and profiles for women, by women, and about women.

CARA
CARA is a national, non-profit, university-affiliated organization that conducts social scientific studies about the Catholic Church. It's aim is to increase the Church's self understanding, to serve the applied research needs of Church decision-makers, and to advance scholarly research on religion, particularly Catholicism.

CARA STUDY INDICATES DECLINE IN ABUSE REPORTS. IS THE WORST BEHIND US?
New abuse allegations have not disappeared. In the last three years, 22 allegations of abuse occurring during 2015-2017 have been made.

Cardinal Bertone says 'infidelity' of some priests will give birth to 'spiritual renewal'
June 10, 2010. In front of four thousand priests, the Vatican's second highest authority, Cardinal Tarcisio Bertone, said cases of sexual abuse undermine the Church's credibility. But he also said that the pain caused by this will bring a "spiritual renewal".

CARDINAL BLASE CUPICH ON THE SIGNS OF THE TIMES
This summer will mark the thirty-fifth anniversary of the installation of Cardinal Joseph Bernardin as the twelfth bishop and seventh archbishop of Chicago, who is perhaps most remembered for his consistent-ethic-of-life approach to critical issues of the day.

CARDINAL CUPICH REJECTS 'BENEDICT OPTION'
Chicago Cardinal Blase Cupich refuted the so-called 'Benedict Option' that calls for retreat from the modern world, and instead urged Catholics to engage with the world.

CARDINAL CUPICH SHOULDERS CHICAGO'S CATHOLIC FUTURE
The archbishop of Chicago, Cardinal Blase Cupich, has "got a lot of work to do" to revitalize this sprawling bastion of U.S. Catholicism. Collaboration is how he has set about getting it done.

Cardinal Dolan Writes to Bishops, Outlines Religious Liberty Fight
Cardinal Timothy Dolan of New York wrote a letter to all the American bishops updating them on what is happening with the Church's opposition regarding recent changes in health care regulations... Warns That "We Have to Prepare for Tough Times"

Cardinal George and the politics of liturgy
Cardinal Francis George of Chicago has several times recently addressed the relationship between bishops and ordinary Catholics and how that relationship affects the manner in which we all live out a life of faith.

CARDINAL KASPER IS THE 'POPE'S THEOLOGIAN'
To hear Cardinal Walter Kasper tell it, he became the pope's point man for reform thanks to a bit of serendipity, Providence, before anyone knew that Francis was going to be the next Roman pontiff.

CARDINAL KASPER TALKS MARRIAGE AND DIVORCE
Will the Synod on the Family bring change for divorced and remarried Catholics? One influential reform-minded cardinal hopes so.

Cardinal Kasper to Anglican Communion
Here is the address Cardinal Walter Kasper, president of the Pontifical Council for Promoting Christian Unity, gave at the Anglican Communion's Lambeth Conference.

Cardinal Kasper's forthright warning
An editorial from The Tablet: A crisis exists in Anglicanism that Roman Catholics cannot ignore. As Cardinal Walter Kasper, head of the Pontifical Council for Christian Unity, said this week, "Our friends' problems are our problems too."

Cardinal Martini's last interview

In what is described as his last interview, Cardinal Carlo Maria Martini said that the Catholic Church is 200 years behind the times and called for it to recognize its mistakes and embark on a radical journey of change.
CARDINAL MARX; DOCTRINE CAN DEVELOP, CHANGE
Addressing a key question raised by the Synod of Bishops on the family, a German cardinal said Friday that church doctrine can change over time.

CARDINAL NICHOLS ON THE 'SHOCK OF REALITY' AT YOUTH SYNOD
The youth synod is adopting a "self-critical" tone where any "wishful thinking" has been replaced with realism about the Church's mission to young people.

CARDINAL NICHOLS; POPE FRANCIS' 'TOUGHNESS' WILL SEE THE CATHOLIC CHURCH THROUGH REFORMS
'Creating space for a variety of pastoral responses is not decentralization. It's a response to the realities in which people live.'

Cardinal Paradox
From the Tablet, at a time of an ailing Pope, the voice of Joseph Ratzinger is increasingly heard as that of the Vatican. And yet, the Church's enforcer is also a singular freethinker. From American politicians, to women, and Turkey, his views have dominated the headlines this year - by John Allen.

Cardinal Rigali Urges Respect for Human Life, Opposition to 'Freedom of Choice' Act
In a statement to mark Respect Life Sunday, October 5, Cardinal Justin Rigali of Philadelphia urged Catholics "to help build a culture in which every human life without exception is respected and defended."

Cardinal says scandals may have influenced resignation
John Allen in Rome: It's the question everyone is asking: Is the pope really just old and tired, or is there more to the story.

Cardinal sees 'no theological obstacle' to women priests
Cardinal José da Cruz Policarpo of Lisbon, Portugal, a veteran European prelate at one point considered a contender for the papacy, reportedly has said there's "no fundamental theological obstacle" to the ordination of women as priests in the Catholic church.

CARDINAL TOBIN URGES SOLIDARITY
You really have to believe in inflicting cruelty on innocent people to choose to support the policies we've seen in recent months while possessing the power to change the law.

CARDINAL TOBIN WARNS AGAINST TEMPTATION TO SHRINK CATHOLIC COMMUNITY TO PURE MEMBERS
The church has no other option but to turn outward. This turning outward extends to the human condition in its heights and depths.

CARDINAL TOBIN'S REAL-LIFE APPROACH TO FAITH
Faith, says Joseph Cardinal Tobin, is not what you do on Sunday mornings. It's who you are. It's how you see. It's how you act.

Cardinal William Baum; dictionary definition of a 'churchman'
Cardinal William Baum is sort of the Brett Favre or Cal Ripken, Jr., of the American Catholic church, touted not just for what he's done but for how long he's done it. Having logged seven years as Archbishop of Washington (1973-80) and three decades of Vatican service, Baum is now the second longest serving cardinal in American history, behind only the legendary Cardinal James Gibbons of Baltimore.

CARDINAL WUERL'S PASTORAL PLAN ON 'AMORIS LAETITIA' POINTS THE WAY FORWARD
This text focuses on what Amoris Laetitia is really about, revitalizing the church's ministry to families, married couples, those preparing for marriage...

CARDINAL WUERL; VATICAN II BEING UNLEASHED THROUGH POPE FRANCIS
We are 50 years after the [Second Vatican] Council. What's happening is all that Pentecostal energy that the Council unleashed is now, with this Holy Father, being felt.

CARDINAL; FRANCIS CONSIDERS MANDATING CONSULTATION OF LAITY IN BISHOP SELECTION
The Council of Cardinalsis considering whether to advise Pope Francis make it mandatory for Vatican ambassadors to consult with laypeople before making recommendations for possible new bishops in the Catholic Church.

Cardinals elect Pope Francis, Argentinean Jesuit Jorge Mario Bergoglio
Jorge Mario Bergoglio, an Argentinean Jesuit who is the first in his order and the first from Latin America to hold the see of Peter, has been elected the 266th bishop of Rome and leader of the world's 1.2 billion Catholics.

CARDINALS FROM PERIPHERIES ARE A STEP FORWARD
Although no pope would say it openly, appointing cardinals is the most overtly political act of any papacy. It is the only time a pope makes a decision that is almost strictly electoral...

CARDINALS HERALD CHURCH'S CHANGING SEASON
Francis is walking past some of the old established sees that expect to have a cardinal at the helm. He is selecting leaders who understand by experience the pastoral needs of the poor...

CARDINAL'S CALL FOR PRE-VATICAN II STANCE AT MASS STIRS DEBATE
Cardinal Robert Sarah of Ghana, the Vatican's top liturgical official, wants the ad orientem posture, facing East, brought back to the Mass.

Care of the Soul; My Quest for Silence
We often misunderstand what quiet means. It doesn't mean the absence of sound. Some sounds foster silence, like the Gregorian chant that I sang and directed when I lived in a religious order. Some sounds in nature add to the quiet rather than take away from it. Like many people, I love the throaty sound of a train whistle at a distance. I don't suppose the people who live in the town through which the train is running care for it much.

Caritas et Veritas
From Doug Anderson, a source for Catholic apologetics and study resources, with a special emphasis on Evangelical/Catholic rapprochement.
Caritas et Veritas

Caritas In Veritate
The new encyclcal of Benedict XVI, issued June 29, 2009, On Integral Human Development: In Charity And Truth
Charity is at the heart of the Church's social doctrine. Every responsibility and every commitment spelt out by that doctrine is derived from charity which, according to the teaching of Jesus, is the synthesis of the entire Law.

Caritas Internationalis
Caritas Internationalis is a worldwide Confederation of independent national Catholic organizations, provides central support services of coordination, information and international representation for its national members, providing assistance in emergency aid, rehabilitation and development.

Carmel of Mary
A Carmelite community near Wahpeton, North Dakota.

Carmelite Monastery of Saint Joseph
The website of the Discalced Carmelite Nuns - Piedmont, OK - a cloistered contemplative community whose main apostolate/ministry is prayer.

Carolina Catholic Music Publishing Company
Each week new printed music, recordings, videos, books and other materials are added to the CCMP on-line catalog. An excellent resource for the parish liturgist.

Carrying Crosses
Today's Gospel parables of the tower builder and the king waging war are simple enough to understand: in order to ensure success, one had better be fully prepared. But the sayings on discipleship that surround these parables are some of the most radical in the gospel. They, too, are not difficult to understand, but are immensely demanding to practice.

Castel Gondolfo
A brief history of the Pope's summer residence: Castel Gondolfo. The town has 136 acres. That's 27 acres more than Vatican City. The property includes the Papal Palace, two convents, one school, farms, gardens and the Vatican Observatory.

Casting Out Fear; Imagining a Sympathetic Church
We live in a church where almost any disagreement to almost any degree with almost any church leader on almost any topic is seen as dissent. And I'm not speaking about the essentials of the faith - those elements contained in the Creed - but about less essential topics. Even on those topics - say, the proper way to deal with politicians at odds with church teaching, new translations of the Mass, the best way for bishops to deal with complicated pastoral issues, and so on - the slightest whiff of disagreement is confused with disloyalty. by James Martin, SJ

Catalyst for Renewal
A group of Australian Catholics working for renewal within the Church. They seek to promote renewal by establishing forums for conversation, and are committed to working within the historical reality of the Church.

Catechesis in the Third Millennium
This blog is designed to share insights and ideas for carrying out the work of catechesis in a Catholic Parish. The blog contains ideas, tips, media/technologoy notes for Catechists and DREs.

Catechesis of the Good Shepherd
The Catechesis of the Good Shepherd is an approach to the religious formation of children, rooted in Scripture, the liturgy of the church, and the educational principles of Maria Montessori.

Catechetical Resources
An online community for catechists, providing activities, games, lesson plans and resources organized by grade level.
Catechists
This e-list is for Catholic catechists (religion teachers) to share lesson plans, hints, ideas and activities. It is not a place to debate (or even too deeply discuss) theology or doctrine.It is a list for teachers, by teachers, about teaching.

Catechists Helping Catechists
A great site that encourages catechists to ask questions and share information with each other.

Cath.com
Cath.com provides a wide service of Roman Catholic websites search. Created by a webmaster who visits and evaluates web sites, each site is then organized into subject-based categories and sub-categories. The goal is to link as many Catholic websites as possible and to allow them to be found easily.

Catherine of Siena Institute
A program of the Western Dominican Province with the mission of equipping lay Catholics for the New Evangelization of Pope John Paul II. The Holy Father teaches that lay men and women are co-responsible with bishops and priests for the mission of the Church, which is to enable every man and woman to meet the risen Christ.

CATHERINE OF SIENA; A MODEL FOR US ALL
Papal counselor, politician, Doctor of the Church, preacher, spiritual advisor, and theologian: Catherine of Siena wore many hats, and occupied a very visible place in the church of her day.

CathNews
From Catholic Resources, which hopes to build the most influential Catholic site in Australia through providing a unique range of interactive resources to meet the needs of Australian Catholics and those interested in Christianity.

Catholic Almanac Online
This is the online version of the Catholic Almanac published by the US newspaper Our Sunday Visitor. It aims to present 'contemporary information on an encyclopedic range of subjects pertaining to the Catholic Church and its activity in the world'.

Catholic and feminist; You got a problem with that?
Catholics ought to be loud and proud in the fight for women's rights, argues a young feminist. Women and men must look critically at the world, take into account their values, and figure out what it means for them to support the dignity and rights of their mothers, sisters, and daughters.

Catholic and Orthodox Unity; Close Enough to Imagine
As we celebrate another Week of Prayer for Christianity, what is there to fuel our hope that this isn't all just an exercise in futility? What's to celebrate? Signals are there that this movement called "ecumenical" does in fact move, that reflection as we go along on an increasing degree of "life together" is shaping our perception of the future in positive ways.

Catholic Answers (Karl Keating)
Catholic Answers is the largest Catholic apologetics and evangelization organization in North America, devoting full-time efforts to promoting the Catholic faith.
Catholic Answers (Karl Keating)

Catholic Apologetics International
The principal purpose of CAI is to advance and propagate the truth of the Catholic faith to everyone - In addition, this mega-site provides books, tapes, and other Apologetic material.
Catholic Apologetics International

Catholic Apps for Your Lenten Journey
Our smartphones can be a distraction that detracts from our spiritual lives. This Lent, why not let your phone inspire you toward penance and prayer with these Catholic apps?

Catholic Association of Musicians
CAM is an association of Catholic musicians, and their support organizations, who produce new inspirational and exciting music for, and from, the Catholic Church of today's world.

Catholic Australia
A vigorous discussion Catholic spirituality, theology and faith for adults seeking to enrich their lives. This cyber initiative seeks to hold out a compassionate hand from fellow-travellers in the great struggles of life.

CATHOLIC BISHOPS ACROSS U.S. CONDEMN SEPARATION OF MIGRANT CHILDREN
None have been more outspoken, however, than the bishops with dioceses on or near the border between the U.S. and Mexico.


Catholic Bishops Aim to Improve Priest Morale
Meeting for the first time since Pope Benedict XVI visited the U.S. and spoke of the deep shame he felt over clergy sex abuse, America's Roman Catholic bishops Thursday began discussing how they can repair relations with priests after six years of scandal.

Catholic Bishops Aim to Improve Priest Morale
Meeting for the first time since Pope Benedict XVI visited the U.S. and spoke of the deep shame he felt over clergy sex abuse, America's Roman Catholic bishops Thursday began discussing how they can repair relations with priests after six years of scandal.

Catholic bishops debate the place of politics in Communion
It is one of the most sensitive questions American Catholic bishops have wrestled with the past few years: When Catholic public officials do not follow church teachings, should they be denied Holy Communion?

CATHOLIC BISHOPS NOT OBLIGED TO REPORT CLERICAL CHILD ABUSE, VATICAN SAYS
Vatican guide says 'not necessarily' bishop's duty to report suspects to police despite Pope Francis's vows to redress Catholic church's legacy of child abuse.

CATHOLIC BISHOPS PROMISED REFORM IN SEX-ABUSE SCANDAL. BUT THEY DIDN'T LOOK AT THEIR OWN MISDEEDS
A Boston Globe and Philadelphia Inquirer examination found that more than 130 US bishops have been accused of failing to adequately respond to sexual misconduct.

Catholic bishops stay mum on economic turmoil
Twenty-five years ago, as the U.S. faced an economic crisis and a fierce debate over cutting taxes for the wealthy and limiting benefits for the poor, Catholic bishops issued a landmark statement on social justice that became the touchstone for religious opposition to "trickle down" economics.

CATHOLIC BISHOPS TACKLE RACISM, BUT IS IT TOO LATE?
Openly addressing the issue of racism not just in the church but in Catholics themselves signals that the church will no longer look the other way.

Catholic Books & Gifts
Catholic Books and Gifts offers fast and free shipping anywhere in the US. Their easy to navigate website and on-line Catholic resources, secure checkout, and fast and free shipping make them one of the most trusted and reliable providers of Catholic merchandise in the U.S.

Catholic Books, Authors, and Cultural Heritage
Online Books, Articles, Photos, Websites, etc., containing 87 authors / categories, including 8 Protestants and 2 Orthodox

Catholic Calendar
From Bob and Linda Easterbrooks, a marvelous site including daily Rosary meditations.
Catholic Campus Ministry Association
CCMA is a national professional organization, providing visionary leadership, formation and resources that empower Catholic campus ministers and the broader Church to become transforming instruments of Christ for the academic community and the world.

Catholic Canada
This site provides Catholics in Canada with on-line apologetic and catechetic documents and articles.

Catholic Catechist
A e-group discussion / mailing list for the Catholic Catechist Community Chat

Catholic Center for Family Spirituality
Created by Immaculate Conception Seminary School of Theology, the Catholic Center for Family Spirituality was designed to respond to the challenge of Pope John Paul II to create new institutes dedicated to theological and pastoral dimensions of family life.

Catholic Charismatic Center
Serving the members of the Charismatic Renewal in the Roman Catholic Church

Catholic Charismatic Center
The Catholic Charismatic Center is a Roman Catholic lay ministry ì whose goal is to support the Church and share information on the ì Catholic Charismatic Renewal Movement.

Catholic Charities, USA
The homepage of the Social Service organization working to support families, reduce poverty, and build communities.

Catholic Christian Outreach
Founded at the University of Saskatchewan, Catholic Christian Outreach (CCO) is a university student movement dedicated to evangelization. We challenge students to live in the fullness of the Catholic faith, with a strong emphasis on becoming leaders in the renewal of the world.

CATHOLIC CHURCH LIKE A PLANE WITH METAL FATIGUE
The overriding problem with the Church was that it operated as an empire, in an age when that model of governance was long since outdated.

CATHOLIC CHURCH MOVING FROM LEGALISM TO MERCY
The frame of reference is now going to be: 'What does the Gospel really say here?'" the Washington DC Cardinal said of the recent Vatican synod.

CATHOLIC CHURCH MUST WELCOME 'UNCONVENTIONAL COUPLES,' SAYS TOP ITALIAN BISHOP
The Catholic Church should make "unconventional couples" feel at home instead of making them targets of "de facto discrimination," the leader of the Italian Bishops Conference said this week.

Catholic Climate Covenant
Through articles, workshops, and presentations, Catholic Climate Covenant encourages U.S. Catholics to learn more about climate change and the Catholic approach, which emphasizes the pursuit of the common good, promotion of the virtue of prudence and the protection of the poorest of our brothers and sisters already suffering disproportionate impacts from climate change.

Catholic Coalition for Church Reform
Our understanding of the Church's mission is that each individual baptized person, in community with brothers and sisters in Christ, is to proclaim and manifest, speak and live, the message of Jesus to the world.

Catholic Coalition on Climate Change
The Catholic Coalition on Climate Change supports and complements USCCB's Department of Justice, Peace and Human Development and works to connect Catholics by staying in touch with state and diocesan leaders who are promoting climate change activities and partners with other national Catholic organizations to assist them in connecting the issue of climate change within their institutions.

Catholic Common Ground Initiative
This project, initially begun by the late Joseph Cardinal Bernardin, sponsors conferences and papers devoted to critical issues in the church to exemplify and promote dialog.

Catholic Commons
CatholicCommons is the new home for the hundreds of articles and editorials that are currently stored in the ParishWebmaster.com Archives by Brandor Jubar. After several years of writing and publishing Catholic content, Brandon has separated this content from the eMinistry side of ParishWebmaster.com and has given it a place of its own, with Scripture Reflections, topical articles and an online community.

Catholic Communication Network
CCN provides audio, video, U.S. and International news, and People Profiles that are updated daily.

CATHOLIC COMMUNITY DOESN'T LOOK THE SAME FOR EVERYONE
Seeking and sustaining community is no easy feat, but its value is something we know in our very souls.

Catholic Community Forum
A great place for Catholics and anyone interested in the Catholic Church to find resources and share ideas.
Catholic Community UK
This site is specifically aimed at the Roman Catholic Community in the British Isles. Its aim is to support Catholic life and faith and to become a Roman Catholic "Mega Site" for the British Isles.

Catholic Community UK
The folks at Catholic Community have gathered together a large selection of resources, literature, publications, and devotional items. These are provided so that you may further your understanding of your faith and promote education in Roman Catholic life. This is the "Mega Site" for the British Isles.

Catholic Connections
An Internet Resource to help keep Catholics, both Active and Inactive, connected to the faith.

Catholic Conservation Center
Promoting ecology, environmental justice, and the stewardship of creation this website features a collection of writings and resources about the environment from a variety of Roman Catholic sources.

Catholic Contemplative Affiliation
Offering support to Christians who while living in the world, seek to live the contemplative life within the Catholic tradition

Catholic Contemplative Affiliation
Catholic Contemplative Affiliation (CCA) affords support to Christians who while living in the world, seek to live the contemplative life within the Catholic tradition.

Catholic Conversations
A Catholic blog: "So much has happened! Where do we go from here? Please join us in conversation and share your ideas about being part of the Catholic Church in 2005."

CATHOLIC CYBER-MILITIAS AND THE NEW CENSORSHIP
The small groups that are behind the campaign have grown over the last few years. They make up a Catholic cyber-militia that include 'news' organizations like 'Church Militant' and bloggers such as Fr John Zuhlsdorf, This sort of vitriol is profoundly changing the communion of the Catholic Church. And not just in its ethos, but also in the way it functions.

Catholic Doctrinal Concordance
This is a short doctrinal concordance of the Catholic faith. The purpose is to give people interested in Catholicism a quick reference for the most common items of the faith... particularly in areas where Catholics and other religions disagree.

Catholic Doors Ministry
From Saskatchewan, Canada, Catholic Doors offers doorways to the Christian pilgrim leading towards knowledge and understanding of Roman Catholic teachings and Tradition.

Catholic Droid
This is an Application to help the Catholics. Contains the Bible(many translations), examination of conscience for confession. the Rosary, Commandments and Prayers.

Catholic Education Matters
A young teacher argues that -- first things first -- Catholic education is more important now than it has ever been.

Catholic Education Network
CEN provides valuable information for Catholic educators about what is going on in the Church to help form young Catholic minds.

Catholic Education Research Center
An online resource library for Catholic faith and culture, containing the latest articles from outstanding writers, authors and journalists around the globe.

Catholic Educator's Resource Center
An internet library whose resources assist teachers in Catholic schools, home schooling parents, as well as other educators.

Catholic Encyclopedia
Information about the Hierarchy of the Catholic Church from the online version of the Catholic Encyclopedia.

Catholic Enquiry Center
An initiative of the Australian Bishops' Conference, CEC aims to assist Catholics seeking a return to faith practice (pastoral), to offer clear information about the Catholic Faith for those who are searching for faith, and for people of other religious backgrounds (evangelical), and to promote inter-religious understanding (ecumenical).

Catholic Environmentalism
Green teachings, initiatives take hold among Catholics worldwide
On his recent swing Down Under, Pope Benedict XVI garnered headlines for drawing a half-million pumped-up young Catholics to World Youth Day as well as for his latest bout of candor on the church's sexual abuse crisis. Less noted was an important bit of subtext: the pope's repeated calls for environmental protection.

Catholic Extension
Catholic Extension allocates more than $16 million annually to assist outreach programs, missionary salaries, church building and repair, and disaster relief. Find daily Catholic news, 1000+ Catholic links, and ways to help support a missionary.

Catholic Extension
Catholic Extension raises funds to extend the faith into the poorest and most remote regions of the United States and its territories.

Catholic Faith Magazine
An online Companion to the New Catechism of the Catholic Church.

CATHOLIC FAMILIES; CARRYING FAITH FORWARD
Please share this magazine with family, friends, students, colleagues, and fellow parishioners.

Catholic Family Fun
An e-group designed to allow Catholic families share craft ideas, art, saint activities, stories,etc.

Catholic Family Home
A quarterly newsletter in support of parents raising their families Catholic. It will have feature articles, poetry, prayers, stories and many articles celebrating the liturgical year, as well as regular features.

Catholic Fiction
Lovers of fiction, don't pass up this site! CatholicFiction.net provides reviews of your favorite classic Catholic novels and short stories—and new books, too. Using the site's index, you can browse blog posts about works by Graham Greene, François Mauriac, Evelyn Waugh and other popular Catholic writers. Or, choose your favorite genre and dig into great articles on works of comedy, mystery, science fiction, etc.

Catholic Film Review
Motion picture resources for Catholic Christians, includeing the "Anti-Catholic Bias Watchdog Movie Page."

Catholic First
Catholic First is "The Internet's 'Soul' Source for Catholic Families, Catholic Reading and Catholic Shopping!" They are dedicated to providing orthodox Catholic information, prayers, news, and extensive reading material for the word hungry.

Catholic Greetings
Share your Christian faith with beautiful, free Catholic e-cards! A ministry of St. Anthony Messenger Press - part of the AmericanCatholic.org website.

Catholic Health Association USA
A well-resourced portal containing news of interest to those working in Catholic health care, particularly in the field of mission.

CATHOLIC HEALTH GROUP DECRIES SENATE REPUBLICAN OBAMACARE REPLACEMENT PLAN
'The Senate proposal will have a devastating impact on our nation's most vulnerable populations,' said Sister Carol Keehan, head of the Catholic Health Association.

Catholic Healthcare Partners
Catholic Healthcare Partners (CHP) is one of the largest not-for-profit health systems in the United States and the largest in Ohio. The system consists of more than 100 corporations serving the health needs of people in Indiana, Kentucky, Ohio, Pennsylvania, Tennessee and contiguous states.

Catholic Hierarchy
This is an extremely well researched online database containing current and historical information about bishops and dioceses throughout the world.






Catholic Home Study Service
This site offers six free courses on Catholicism. A great catechetical tool for families.

Catholic Home Study Service
Sponsored by the Vincentian community and the Missouri Knights of Columbus, has been offering free courses on the Catholic Faith.
Catholic HomeSchooling in Hawaii
For parents contemplating homeschooling their children, it can be a scary endeavor. In order to make the right decision for your family and to take this big step, parents need to prepare themselves. This is a great place to start... lots of info and very well done.

Catholic Homilies & Scripture
St. Michael's Virtual Monastery presents a variety of resourcesfor homilies and scripture study.

Catholic Hope Blog
A Catholic Apologetics blog, examining Catholic beliefs on the issues of divorce, birth control, homosexuality and abortion.

Catholic in the Voting Booth
From BustedHalo: The decisions we make on election day are never easy and the issues are often complicated for both Catholics and non-Catholics to base their decisions on. Busted Halo® hopes they can be of help in forming your conscience this election season as you decide who to cast your ballot for this year.

Catholic Information Center on the Internet
A virtual library of Catholic information, ranging from the Magisterium of the Church, to Catholic World News and directories of Dioceses online.
Catholic Institute of International Relations
An international charity working for justice and the eradication of poverty, working in partnership with civil groups and governments.

Catholic Issues: Our Disappearing Clergy
Mandatory Vs Optional Celibacy for the Priesthood: This is not only a world-wide problem for the hierarchy, but is more importantly a problem for you and me, the laity.

Catholic Issues: Women in the Church
Down through the millennia in society, and in the Catholic Church which is a microcosm of society, there have been some outstanding women leaders. They have, however, been the exception rather than the rule.

Catholic Jukebox
Devoted to Christian music by Catholic artists

Catholic Justice and Peace Commission
From the Archdiocese of Brisbane, Australia

Catholic Kids Net
Catholic Kids Net is a Catholic, non-profit, educational organization focusing on the character formation of elementary aged children incorporating parental involvement, entertaining mass media products and kids' club formation.

Catholic Kosher
Is the Ban on Contraception Just an Identity Marker?
Traditionally, Catholics don't build religious identity around adherence to absolute negative moral norms, but rather view those norms as the foundation of an acceptable moral identity.

CATHOLIC LEADERS MADE STRONG CONDEMNATIONS ALONG WITH CALLS TO DO MORE
Policy victories overshadowed by questions about his demeanor and his continued advocacy for hard-line immigration proposals, both of which are prompting continued condemnations from Catholic leaders in the United States.

CATHOLIC LEADERS SPEAK OUT ABOUT POLICY TOWARD MIGRANT KIDS, FAMILIES
(Catholic leaders) were among those urging the government toward humanitarian responses to a surge of children and families crossing the U.S. border from Central America.

Catholic Library Association
The CLA coordinates the exchange of ideas, educational and networking experiences, and support and guidance.

Catholic Life
Providing a setting for access to Catholic information on the Internet as well as to serve the communication needs of Catholics around the world.

Catholic Light
A Catholic blog on life and living in communion with the Catholic Church.

Catholic Liturgical Library
This site is the largest source of official Church documents on the Mass and contains over one hundred articles about various aspects of the liturgy.

CATHOLIC LOBBYING CROSSES DIVIDES IN PURSUIT OF THE COMMON GOOD
State Catholic conferences across the nation work in all-red and all-blue states and in states with divided governments, seeking to bring often divergent groups together in pursuit of the common good.

Catholic Marriage Preparation
Started in 2004, CMP is the the only one-on-one online interactive mentor-led Pre-Cana program - dedicated to the building of strong marriages.

Catholic Medical Association
An organization of Catholic Physicians of the United States and Canada, whose purpose is to bring the Spirit to all that are touched by medical science and art; and assisting the Holy Father, the Bishops, and the whole Christian Community with leadership, especially with the particular knowledge, skill, and experience as Christian Physicians.

Catholic Medical Mission Board
An international medical relief agency that sends pharmecueticals, emergency medical supplies and volunteer doctors for third world humanitarian aid.

Catholic Mobilizing Network to End the Use of the Death Penalty
The Catholic Mobilizing Network to End the Use of the Death Penalty, working in collaboration with the U.S. Conference of Catholic Bishops, serves as a new resource to meet an urgent pastoral challenge - a site that focuses on capital punishment and its connection to the faith-filled respect for all life from conception to natural death.

Catholic Music Network
Catholic Music Network brings you exclusive interviews with top artists from around the world. Hear them talk about their music and their journey of faith in their own words.

Catholic Mystics
Resources and information about St. Teresa of Avila, OCD, St. John of the Cross, OCD, and St. Therese of Lisieux, OCD.

Catholic Near East Welfare Association
A papal agency for humanitarian and pastoral support.

Catholic Network for Adult Faith Formation
CNAFF serves to gather information on the needs, opportunities, trends, challenges, theories and practices of adult faith formation within the Catholic Church of the United States, and undertakes various projects which promote the mission of adult faith formation in this country.

Catholic Network for Women's Equality
From Canada, this organization works toward enabling women to name their giftedness, and from that awareness to effect structural change in the Church that reflects the mutuality and co-responsibility of women and men within the church.

Catholic New Times
Now in its 30th year, Catholic New Times is Canada's award-winning social justice and faith journal, examining Canadian and world issues is rooted in the spirit of Vatican II and the radical liberating message of the Gospel.

Catholic News Service
Reporting the news which affects Catholics in their everyday lives. Some of that news is good and some is bad, but it is what readers need to know in order to work for salvation.

Catholic Nexus
Internet Media Portal reporting on the Church in the news from around the world.

Catholic Online
The Mission of Catholic Online is to serve as a Center for the Exchange of Information for Catholics and All People of God, to help them deepen their understanding of our Catholic Faith.

Catholic Outpost
Get connected with Catholic groups, parishes and resources by joining Catholic Outpost, a network of believers that aims "to build the most comprehensive online community of active Catholic groups around the country." Once signed up, you can offer information about your Catholic organization, share ideas and get others interested in joining your group.

Catholic Passion Outreach
Ascension Press and Catholic Passion Outreach Catholic have together prepared some great online resources to help efforts to discuss this film. Downloads include: a Small Group Handbook and Leader's Manual, Diocesan and Parish Action plans, as well as media kit resources.

Catholic Peace Fellowship
CPF was originally founded in 1964 to support all Catholics committed to peacemaking in accord with the teaching and example of Jesus. It convened, served and sustained a community of Catholic peacemakers for nearly two decades.

Catholic Peacebuilding Network
A new working group, made up of more than 30 practitioners and scholars from several disciplines, intends to take inventory of the resources of Catholicism for peacebuilding.

Catholic Podcast
A selection of Daily Podcasts provided by Catholic News Service - Gospel of the Day, Homily of the Day and Saint of the Day - Instructions are provided for subscribing to the daily podcasts, as well as how to listen online.

Catholic Prayers
A good page with a wide variety of prayers for Mary, Saints, different intentions, before confessions, and much much more.

Catholic Prayers
Downloadable prayers and texts that can be utilized with any Palm Pilot operating system.

Catholic Prayers
The best application in the world of Catholic prayers. Hundreds of Catholic prayers divided into categories. You can read or listen to the phone read the prayer for you.

Catholic Q and A (Catholic Campus Ministry
This website is a forum for college and university students to learn more about the Catholic Church, Scripture, Liturgy, moral questions, and the whole universe of Christian living.

Catholic Radio Weekly
Catholic Radio Weekly is a new program that informs you about the good works of the Church across the country. You'll learn how the U.S. bishops' are addressing major issues facing the nation and the Church, meet prominent Catholics from the worlds of entertainment, literature and sports, and hear reviews of current television programs and movies from a Catholic perspective.

Catholic RCIA Treasures
This site is for anyone interested in learning more about the Catholic Faith through the RCIA. "At this site you will be able to enter through many treasured doors. Treasures that in Christ, may change your life forever."

Catholic Relief Services
The official overseas relief and development agency of the U.S. Catholic community.

Catholic Report
Catholics will find a wealth of information from the latest up to the minute news headlines to a parish and school locater guide. In addition, there are references to Church teachings, saints, Catholic writers, magazines and websites. Resources are also available for those looking at Catholic Dating, Catholic Marriage and Parenting as well as grief/bereavement and those needing assistance with Addictions and Recovery programs.

Catholic Scholars Online
A Catholic Homeschooling site using the approach: "Education is to light a fire, not to fill a bucket."

Catholic Schools Face Big Tests
From Zenit.org: Struggles in Britain, U.S.; Boom in Australia - At their June meeting the U.S. bishops approved a document titled "Renewing Our Commitment to Catholic Elementary and Secondary Schools in the Third Millennium." The text affirms the need to offer "the future leaders of our Church" a Catholic education, but admitted there are many challenges in carrying out this goal.

Catholic Schools on the Net
A Directory of Primary & Secondary Catholic Schools on the Net with demographic and home page information.

Catholic Schools, Colleges, and Academic Departments
An online Directory of Catholic Universities and Colleges on the Net.

Catholic Scripture Study
Catholic Scripture Study is a doctrinal based Roman Catholic Scripture Group Study Program that nourishes a deeper love for Christ and for His Church. It is a five-year program divided into five one-year studies suitable for group and parish-based Scripture study.

Catholic Seniors
Specialized content for seniors, including original articles, photographs, wallpaper images, poems, travel and faith experiences and products.

Catholic Sensibility
A blog operated by Todd Flowerday, serving a midwestern university parish as liturgist and pastoral musician. The site has entries concerning faith in God, life on Earth, inspiration for the pilgrimage … the important things.

CATHOLIC SOCIAL DOCTRINE SHEDS LIGHT ON HOW TO COMBAT GUN VIOLENCE
Human life and dignity, solidarity, subsidiarity, charity -- how do these pillars of Catholic social teaching apply to the scourge of gun violence?

Catholic Social Teaching
A Web-Based Reading Course by Gary N. Mc Closkey, O.S.A., an excellent source of Internet resources outlining the Church's position on Social Justice Ministry.

Catholic social teaching finds church leadership lacking
Following is a talk by Bishop Kevin Dowling of Rustenburg, South Africa. Dowling told NCR in a telephone interview today that he gave the talk June 1 to a group of "influential lay Catholics" who meet periodically for lunch in Cape Town. The group, Dowling said, had asked him to speak "on how I view the current state of the church."

Catholic Social Thought
Professor Joseph Incandela of provides online resources in the areas of Christian Ethics, Social & Economic Justice, Conscience and Dissent as well as other issues facing the modern Catholic.

CATHOLIC SOLIDARITY WITH IMMIGRANTS
A letter to the President speaks of the U.S. church's advocacy for refugees and migrants, tying this advocacy directly to 'our identity as Catholics,' and appealing to all American Catholics to remain 'a nation of hospitality.'

Catholic Spirituality: What Does It Mean Today?
From Commonweal Magazine: In the forty years since the Second Vatican Council, many devotional practices, most of them developed in the early modern period, have fallen into decline. Benediction of the Blessed Sacrament, although promoted vigorously in the latter part of the papacy of John Paul II, is far less common than it was in the 1950s. So are weekly parish novenas, the stations of the cross, scapular wearing, and the communal or private recitation of the rosary - by Lawrence S. Cunningham.

Catholic stand for peacemaking wanting

Are Catholics too timid to form a united front against the pandemic of violence that wracks the nation? Activists and pastors who work with street violence or teach peacemaking and nonviolence fear the answer to that question is yes. They say the best response to the tragedy of Sandy Hook Elementary School in Newtown, Conn. is a re-commitment to Gospel nonviolence and a grassroots-up movement to change our culture.
Catholic Telecommunications
CT has works for an aggregated 6,500 Catholic institutions across Australia, and has developed the most extensive database of Catholic institutions in Australia.

Catholic Unity
What makes the USCCB and its legal and legislative staffs so confident that they alone are competent to understand the new health-care law? Is there a possibility that the USCCB might be wrong?

Catholic university presidents urge Congress for immigration reform
More than 90 Catholic university presidents are urging Congress to pass comprehensive immigration reform as the House of Representatives begins debate on the bill passed recently by the Senate. Along with fellow academics, the presidents have sent a letter to every Catholic member in Congress—163 in total—with the message that immigration reform is an urgent practical and moral priority.

Catholic USA
From Father Maurice J. Voity, Catholic-USA.com provides thousands of links to official and authentic Catholic websites in the USA.
Catholic Women
This Web site is the heartchild of Marilyn Mathers. It is because of so many outstanding, inspirational Catholic women she met, got to know and love, that she was motivated to start this web site.

CATHOLIC WOMEN ARE LEAVING THE CHURCH. THIS GROUP WANTS THEM TO LEAD IT
The Catholic Church is failing to engage Catholic women. An interview with Elise Italiano, executive director of The GIVEN Institute, about what they're doing to help Catholic women lead inside and outside the church.

CATHOLIC WOMEN CALL FOR EXPANDED NOTION OF 'FAMILY VALUES'
A group of Catholic women wants political leaders to think bigger when it comes to so-called family values, claiming that the election has been too quiet on topics important to families.

CATHOLIC WOMEN; GRACIOUS TO A FAULT
What do women want from the Church? That's a good and important question. And an international gathering of women this past Tuesday at the Vatican could have been a place to find some honest answers.

Catholic workers
These people of faith are volunteering outside the box when it comes to serving those in need. Read on to learn how they are putting their faith to work and find out how you can get started doing the same.

Catholic World Report
Catholic World Report is an online news magazine that tells the story from an orthodox Catholic perspective. After more than 20 years as the leading Catholic journal of news, analysis, and commentary, CWR moved its hard-hitting content entirely online, free to all readers without a subscription, in January 2012.

Catholic Writers Association
The goal of CWA is to encourage Catholic writers in all their writing endeavors be it poetry or fiction, magazine articles or movie scripts, op-eds or essays.

Catholic Youth Center
A new site for Catholic Youth, dedicated to strengthening faith and furthering Religious Education.

Catholic Youth Foundation
A nonprofit, Catholic lay apostolate committed to helping individuals, parishes, schools and other organizations in their youth ministry.

Catholic Youth Ministry
This is the official web site for the National Federation for Catholic Youth Ministry, Inc., an organization of Catholic diocesan youth ministry offices in the U.S.

Catholic Youth Ministry on the WWW
This is simple listing of resources for parish Youth Ministers - places to go for ideas, newsletters and networking with other ministers.

Catholic Youth Networking
Catholic Youth Networking is a site for Catholic young people, dedicated to providing a web-based environment where they can learn about their faith, share their thoughts, and link to other interesting websites.

Catholic Youth Online
Bringing Catholic Youth together for fun, learning and shared experiences.
Catholic1 Publishing
From Fr. Richard Lonsdale, Free Resources for Roman Catholics & other believers. All of the materials on this website may be freely reproduced by anyone for non-profit use. This includes a free weekly Catholic Kids Newsletter that can be photocopied and distributed. Among the other resources are free weekly bulletin graphics and other bulletin aids.

CatholicBrides.com
A new website which aims to assist couples prepare for their marriage, throughout the various stages of the average 17-month engagement period, during the ceremony itself and afterwards.

CatholicCulture.org
The mission of CatholicCulture.org is to give faithful Catholics the information, encouragement, and perspective they need to become an active force for renewal in the Church and in society, working to shape an authentically Christian culture in a secular world.

CATHOLICISM & SAME-SEX MARRIAGE
Stories from the Pages of Commonweal: Through the years, Commonweal magazine has engaged the twinned issues of sexuality and marriage, with articles and essays from contributors on both sides of the question.

CATHOLICISM & THE ENVIRONMENT
The environment has long been a poor stepchild within Christian theology, and the Catholic Church is no exception. This collection compiles many of Commonweal's stories on Catholicism and the environment.

CATHOLICISM & THE ENVIRONMENT
In light of Pope Francis's ecological encyclical, Laudato Si', Commonweal Magazine has highlighted some of its most important pieces on Catholicism and the environment.

CATHOLICISM AND LGBT DISCRIMINATION
The Catholic Church can't just congratulate itself on condemning violence toward LGBT people. We need to do better and fight to end discrimination of all kinds.

Catholicism In Spain
From Religion and Ethics online, For centuries, Spain was a stronghold of fervent Catholicism. Catholic Church leaders created such religious orders as the Jesuits and Dominicans, while the country's explorers and missionaries spread Christianity across oceans and continents. But today, as in the rest of Western Europe, the Roman Catholic Church in Spain is experiencing both a spiritual and social decline

Catholicism's Big Tent
Polarization has poisoned politics in America. It has also poisoned dialogue in our Catholic Church. What should be a respectful interaction of faithful followers of Christ sharing valid insights on issues affecting life in the twenty-first century too often degenerates into name-calling and attacks among the laity, and censure and excommunication from the bishops. What would Christ expect of us? - by Anthony Kowalski

Catholicism, Holiness and Spirituality
This is a moderate, Jesuit-flavored Catholic blog by Steve Bogner about Catholicism, holiness and spirituality along with a bit of politics, social justice and Catholic mystics.

Catholicism: Who Are We? - What We Believe
A presentation of some of the essential beliefs and traditions of the Roman Catholic Church.

Catholicism; A Changing Church - Despite Itself - Sr. Joan Chittister, OSB
In the church of the 21st century, in order to be a vibrant and effective factor in society -- as well as an institutional remnant of the past - four issues strain for attention and promise more change to come....clericalism, gender equality, the lay vocation and theology in the light of evolution... - Sr. Joan Chittister, OSB

CatholicMind
From Fr. Anthony Zimmerman, this site addresses current issues including the nature of Christ, Mariology, evolution, original sin, concupiscence, cloning, natural family planning, population growth, AIDS and many others.

CatholicMom.com
A web site for sharing and learning about parenting and faith issues and whose mission is "Celebrating Catholic Motherhood."

Catholics & Party Politics
Same creed, opposing views
There are cynical explanations for why Biden and Ryan champion the causes they do, but cynicism is too easy. The presence of these two Catholics on the presidential tickets reminds us of how complicated political choices always are, how often politics involves unpalatable tradeoffs, and how difficult it is to translate religious conviction into law and public policy. It also reveals once again that Catholic social teaching has no natural political home in the United States.

Catholics advised to vote faithfully in coming election
By Bishop Howard J. Hubbard, Bishop of Albany NY
"Every four years, in conjunction with our presidential election, we bishops of the United States issue a political responsibility statement designed to articulate the major principles of Catholic social teaching and their applicability to the major issues confronting our nation and world."

Catholics and Creationism
What are creationism and intelligent design and how do they relate to our faith in God and creation? Explore Catholic Church teaching on creation, evolution and intelligent design, and learn how faith and science complement each other, according to Church leaders and Pope Benedict XVI.

Catholics and moral choices that stray far from Vatican directives
A study on a sample of American women aged between 15 and 44 shows that nearly all have used contraceptives at least once in their lifetime. Meanwhile, the American polemic over the White House's desire to impose upon employers the obligation to include instruments for birth control in their employees' health care plans shows no signs of fading in view of the November presidential elections.

CATHOLICS AND SAME-SEX MARRIAGE; A DIFFERENT COMPARISON
the comparison of same-sex marriage with the issue of divorce and remarriage seems theologically apt.

CATHOLICS AROUND THE WORLD CAN'T AFFORD 'LUXURY ISSUES'
Americans may have lost their dominance in many sectors of the global economy in the early 21st century, but there's one industry where we still unquestionably lead the pack: the manufacture of controversy.

CATHOLICS CELEBRATE MARY WITH NEW FEAST DAY
The Catholic Church doesn't often add new celebrations to its pretty full liturgical calendar, but this year's new feast day, Mary, Mother of the Church on May 21, has Catholics gearing up to mark the day or at least think a little more about Mary.

Catholics Come Home
The newly redesigned website aims to reconnect people in the English-speaking world with Catholicism. It's mission is anyone interested in Catholicism. During this Year of Faith it is an attempt to bring the message of Catholicism to non-caltholics and lukewarm-Catholics and to bring practicing Catholics closer to their faith

Catholics in Alliance for the Common Good
Catholics in Alliance for the Common Good is dedicated to promoting the fullness of the Catholic Social Tradition in the public square. Founded in July of 2005, their mission is to provide information to Catholics about Church social teaching as it relates to public participation in our society, and to advance the prophetic voice of the Catholic social tradition.

Catholics in Political Life
The Interim Reflections of the Task Force on Catholic Bishops and Catholic Politicians, requested by the bishops and helped to inform the bishops' statement on Catholics in Political Life, issued on June 18, 2004.

Catholics in the age of Francis speak out
After one of the worst decades in Roman Catholic church history, marked by a devastating sexual abuse scandal, internecine turf battles at the Vatican, and a widening chasm between the hierarchy and the people, Pope Francis is changing the conversation about Catholicism around the world — and here at home.

CATHOLICS MARK NATIONAL MIGRATION WEEK AS THREATS TO MIGRANTS MOUNT
The undocumented 'remind us who we were called to be, not only as a nation of immigrants but as a people of faith,' and many Catholic leaders are holding events and issuing statements in honor of National Migration Week.

CATHOLICS NEED TO MOVE BEYOND THE CATECHISM AND DEVELOP THEIR 'PRAYER LIFE', POPE SAYS
Pope advocates deeper relationship with Christ through regular prayer, silent adoration and being conscious of sinfulness.

Catholics Not Leaving the Church Over Sex Abuse Scandals
A review of evidence from survey research conducted by the Center for Applied Research in the Apostolate (CARA) at Georgetown University. It primarily summarizes results from ten national telephone polls of adult self-identified Catholics conducted since January 2001. Seven of the ten CARA polls reviewed in this paper were sponsored completely or in part by the Committee for Communications of the United States Conference of Catholic Bishops (USCCB), with the express intention of understanding Catholics' reactions to the clergy sexual abuse issue.

Catholics Speak Out
A project of the Quixote Center. Promotes equality and justice in the Church, encourages genuine dialogue on issues involving sexuality, justice & peace and morality.

Catholics split on vote's meaning
From NCRonline: Prominent Catholic intellectuals -- some conservative, some liberal -- provide initial clues as to how American Catholics may respond to the Obama administration.

Catholics support religion, not always church
Pope Benedict XVI is preparing to visit New York, where on Long Island, a Newsday poll reveals that several Catholics remain deeply religious, but they disagree with the church on several major issues.

Catholics United for the Faith
Information services to Catholics, liberal or conservative alike, providing comprehensive, factual answers to hundreds of questions about the basics of the faith, liturgy, prayer.

CATHOLICS WHO JUDGE
Pope Francis has strongly criticized Catholics who brag that they are perfect followers of the church's teachings but then criticize or speak ill of others in their faith communities...

Catholics4Change
Catholics4Change.com was created to serve as a forum for Catholics who would like to respectfully share their concerns and questions regarding Church accountability to laity on a variety of issues relating to the protection of children, striving to create a system of meaningful communication and solutions with each other and Church leadership.

CatholicSphere
The CatholicSphere blog has been active since 2004, featuring commentary on Catholic news, current eventsw and the "culture wars" with a personal twist.

Catholicweb.com
CatholicWeb.com provides free services including web site hosting, domain names, e-mail, search engine listings, and media content, made possible by Catholic business sponsors.

CatholicWomen.com
An inspirational site aimed at Catholic wives and mothers... feature articles, words of wisdom and a kitchen catechism.

CathPort
Cathport.com provides links to Catholic websites and other denomination websites around the globe, indexed by region and country.

CCD Teachers
This was designed for Faith Formation teachers, parents and students to share their faith stories, find support and learn from each other. Catechists share teaching tips, lessons plans, success stories and the joys and frustrations of sharing our faith with children and adults of all ages.

Celebrate Advent
From americancatholic.org: Celebrate the season with peacemaking ideas, inspiration and e-cards. Learn how Christians should celebrate Advent and Christmas, and read about saints whose feasts are observed during the season.

Celebrating Hope - The Feast of All Souls

As a community of faith, we do not sit in the shadow of the tomb, without hope, grieving without solace. The symbol of our hope is the empty tomb of the Risen Christ, the dramatic evidence that our God does indeed lead us through the jaws of death to fullness of life. This hope, and this faith, leads us to celebrate the Feast of All Souls - those who have lived their Christianity, have experienced the touch of the Risen Lord and who now share fully in His Kingdom of Glory. From them, we have learned the faith, we have grown in the faith and we have come to know The Lord a little more fully.

Celebrating Newman's memory
A great site at which one can find the prayers and the reading for the Divine Office for the memorial of Blessed John Henry Newman. The prayer alludes to Newman's best-known hymn, "Lead, Kindly Light," and to the words he wished inscribed on his tombstone: "Ex umbris et imaginibus in veritatem." The reading is from the final chapter of Newman's intellectual and spiritual autobiography, the Apologia pro vita sua.

Celebrating Peace
A new book, essential for anyone longing for peace, justice, hope, and a new way of being. Perfect for - Schools, Faith Groups, Community Centers, Camps, Clubs, anyone working with children and their families. The text includes 172 pages of hands-on activities which teach the skills of peacemaking. The four focal areas addressed are - Peace for Me, Peace for Us, Peace for Everyone, and Peace for the Planet.

Celebrating the Year of the Eucharist
From Americancatholic.org, Pope John Paul II has declared the "Year of the Eucharist," running from October 2004 to October 2005. The Year of the Eucharist offers Catholics the opportunity to explore more fully their understanding of the great gift that the Eucharist is in their lives.

Celebration Publications
Celebration Publications is a division of The National Catholic Reporter Publishing Company and is committed to the the development of liturgical planning resources and other spiritually enhancing and community enriching publications. They offer monthly spiritual and parish resources for your parishioners delivered through the Internet using PDF files.

Celibacy called to account
Earlier this year, the outgoing archbishop of New York surprised everyone when he said the Church would soon have to at least consider allowing married men into the priesthood. 'I think it's going to be discussed; it's a perfectly legitimate discussion,' Edward Cardinal Egan said in response to a question about the serious shortage of priests. 'I think it has to be looked at.'

Celibacy is not the Issue
The question of mandatory celibacy is indeed one that needs to be addressed, but not because of its connection to the sex-abuse scandals that continue to ravage our Church, as British filmmaker Anthony Thomas would have us believe.

CELIBACY ISN'T THE CAUSE OF THE CHURCH SEX-ABUSE CRISIS; THE PRIESTHOOD IS
There are no priests in the Gospels, except the Jewish priests, some of whom plotted against Jesus. Jesus is only called a priest in the late and suspect anonymous Letter to the Hebrews...

CELIBACY REVISITED
In a world where chastity and celibacy are seen as naïve and to be pitied and where there's a general skepticism that anyone is actually living them out, personal testimony is perhaps the most effective protest.

Celtic Saints
Brief biographies and information on nearly 40 Celtic saints, compiled by Stuart Woodward.

Center for Action and Contemplation
The Center for Action and Contemplation, located in Albuquerque, New Mexico, was founded in 1987 by Franciscan Father Richard Rohr. Father Rohr saw the need for a training/formation center that would serve as a place of discernment and growth for activists and those interested in social service ministries.

Center for Children and Theology
The spiritual life of Children is the focus of research at the Center for Children and Theology. It seeks to listen to the voices of children and to explore the theological gifts children have to offer. Reciprocally, the Center seeks the best theology that the community of faith has to offer children today.

Center for Christian Nonviolence
There is no doubt that a significant change of mind (metanoia) is indispensable for embracing the Nonviolent Jesus of the Gospel—a process which necessitates an alteration in consciousness made possible only through grace and a patterned, repetitive exposure to ideas and images consistent with the Nonviolent Love of friends and enemies as taught and lived by Jesus.

Center for Ministry Development
The Center for Ministry Development is an independent, non-profit organization whose core purpose is to bring the Good News in new ways to the people of God. Online info include free ministry resources for parents, families, and church ministers.

Center of Concern
Since 1971, the Center of Concern has offered moral vision and provided effective leadership in the struggle to end hunger, poverty, environmental decline, and injustice in the United States and around the world.

Center of Concern
Devoted totally to the principles of Catholic Church Social Justice - test their new website, Education for Justice Network.

Center of Concern - Election 2008
Since 1971, COC has been a joint initiative of the United States Conference Catholic Bishops (USCCB) and the Society of Jesus, working justice in the world. The materials on this page are meant to help you participate actively in the current political campaigns as informed and faithful Christians. The resources can help you deepen your own analysis, make your own evaluation of the programs and candidates, and engage your local communities.

Centering Prayer
An online guide to Centering Prayer, an ancient form of Christian meditation, featuring Abbot M. Basil Pennington, OCSO.

Centering Prayer
An online guide to Centering Prayer, an ancient form of Christian meditation, from Father M. Basil Pennington, OCSO.

Centering Prayer - Fr. Tom Keating, OSCO
Centering Prayer is a method designed to facilitate the development of contemplative prayer. Trappist monk, Fr. Tom Keating leads us in developing this prayer form for the modern Catholic.

Centering Prayer - Fr. Tom Keating, OSCO
Centering Prayer is a method designed to facilitate the development of contemplative prayer. Trappist monk, Fr. Tom Keating leads us in developing this prayer form for the modern Catholic.

Centesimus Annus
On The Hundredth Anniversary Of Rerum Novarum: discovering anew the richness of the fundamental principles which it formulated for dealing with the question of the condition of workers., 1-May-1991.

Centre Le Cenacle
Run by the Blessed Sacrament Congregation, the Cenacle is a Christian establishment which welcomes all who need to worship, to study, to work or simply to rest in or near Geneva, Switzerland for short or long periods.

CERTIFIABLY CATHOLIC
Want to prove you're a good Catholic? You'll have to do more than feed the hungry and teach your children the Lord's Prayer in at least four modern languages and one or two dead ones.

Challenges for Benedict XVI: A Call to Leadership in Mature Faith
From the Center of Concern - On April 19, 2005, Josef Cardinal Ratzinger laid aside his quarter-century responsibility for protecting doctrinal integrity to take up the far more pastoral papal responsibility as Benedict XVI. In choosing to place himself in the tradition of St. Benedict who created centers of faith and culture for the rebirth of Europe, he seems to be signaling his commitment to reinvigorating the church as pastor, spiritual leader, and community builder; by Jim Hug, SJ.

Challenging Stereotypes of Muslims
From the Social Edge: Recently on the hit (Canadian) TV show Little Mosque on the Prairie, a mysterious veiled woman showed up in Mercy. The ideological Baber was immediately smitten with her modesty. For the next 22 minutes, the Little Mosque on the Prairie writers and actors fearlessly expose the eccentricities and hypocrisies to which both Muslims and Christians are prone.

Change and Conflict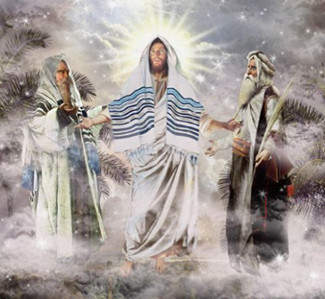 The Transfiguration story is not about a moment of spiritual illumination - but rather a story where we see Christ's attempt to rehabilitate and re-energize his disciples. Prior to this scene, the disciples were arguing about who would be the greatest in the kingdom; they tried to persuade Jesus NOT to go to Jerusalem - to suffer, die and rise. They had their own idea of what Jesus was about and what he should be doing. Yet the whole point of the story was not to go up the mountain and bask in God's glory, but to go back down the mountain and do what Jesus does.

CHANGE THE CLERICAL CULTURE
A predator priest can ascend to princely rank only if the clerical culture around him enables those who are complicit by their silence and failure to act.

CHANGES TO THE SYNOD OF BISHOPS, MORE ROOM TO 'LISTEN TO THE FAITHFUL'
Francis' apostolic constitution secures the method followed in recent years: more consultation of the 'people of God', extra care to the implementation phase after the assemblies.

Changing church needs new models
It is time to move beyond the insistence that somehow there will be enough priests to sustain an old model of church when for decades the very clear indications have been that such a church existed, as far as it did, within a limited geography in this country and for a very limited time. It is long overdue that church leaders and their people open things up and allow for some Spirit-led imagination.

Changing Our Minds
Virtue Ethics for a Digital Age
It's in vogue to ask what the Internet is doing to our brains. Will constant exposure to technology destroy human memory and attention span? Will it turn us into machines who can take in massive amounts of information over the course of a day but never understand it with any depth?

CHANGING THE ATMOSPHERE
There's a perception out there—especially in the English-speaking world—that the Catholic Church right now is a simmering cauldron of discontent. If affirming voices don't speak up in our public spaces, hostile and fearful messages will predominate.

CHANGING THE SYSTEMS THAT MARGINALIZE PEOPLE
The next president of Catholic Charities USA has a history of not only attacking problems, but also working to change the systems that cause those problems, her supporters say.

ChantCD
50 trained male voices singing the Church's traditional Gregorian Chant is a sound not easily forgotten. Matthew McDevitt has recorded and compiled over a year and half of beautiful recordings, professionally edited, and not available elsewhere. The site has downloadable samples and lyrics (in Latin) and you can order online.

Character-Driven
From America magazine: Peter's faith — and lack thereof—helps guide my writing and my life.'
From America magazine: Peter is also an example of a person undefeated by his flaws, able to acknowledge his inadequacies yet keep the faith, clinging always "to the substance of things hoped for, the evidence of things not seen." by Peter A. Quinn

Charismatic movement's role in ecumenical dialogue increases
Cardinal Kurt Koch, President of the Pontifical Council for the Promoting Christian Unity, comments on this rapidly-expanding phenomenon.

CHARITY ISN'T JUST HELPING OTHERS - IT'S A WAY OF LIFE
Pope Francis told an audience of Haiti earthquake survivors and relief agencies that restoration is only possible when communities unite in charity, tearing down walls of individualism and focusing on others.

CHICAGO'S ARCHBISHOP CUPICH IN CALL FOR GUN CONTROL MEASURES
Archbishop Blase Cupich of Chicago has issued a powerful call for tougher gun control laws in a move that may push the volatile issue further up the Catholic hierarchy's agenda than it has been before.

Children and the Net
From the Communications Service of the Catholic Church of England and Wales, this is a short guide designed to give a few tips to help answer the question: How do I help my children use the Internet wisely?

Children of Divorce
From Religion and Ethics Online: It's been estimated that a quarter of today's young adults are children of divorce - people who grew up in broken homes. And for many of them, the breakup of their parents' marriage had a profound - and negative - impact on their religious lives as they grew into adulthood. Deborah Potter reports

Children of Hope
Children of Hope is dedicated to leading children into the mystery of the Real Presence of Jesus Christ in the Eucharist, so as to realize how much he loves them!

Children's Bible Stories
A great place to subscribe to instant access to Activity Sheets and Bible Story Guides for virtually every story in the bible.

Children's Sermons and Lessons
From KirShalom, a resource for activities, sermons and reflections geared toward children.

Chilling exhibit confronts war's combat, aftermath through a lens
War is both a universal and personal subject matter with many facets. So many facets, in fact, that various war photographs can be described as touching, artistic, beautiful and chilling. When an exhibit can elicit so many profound and deeply felt emotions on such a wide spectrum, it is almost sure to touch virtually anyone who comes to view it.

Christ Among Us and Within Us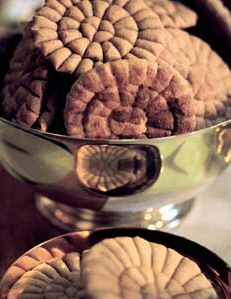 We embrace the Eucharist not merely to eat and drink, but to be healed of anger, to be refreshed in our weariness, and to strengthen the bond of love and concern that makes us a family. The Lord invites us to gather around the table of the altar to give and receive reconciliation and forgiveness, to be filled with new vigor when we have grown tired in our struggle to be witnesses to the Gospel, and to reinforce the oneness in faith and love that makes us a holy people, a "holy communion", a group of people bound together as His faithful followers. Our oneness in faith and love is the strongest evidence that Jesus and His spirit are in fact working among us to bring all people together in the peace and justice of God's kingdom. It is the testament of a shared "communion" in which we are all aware of our commitment to "be" the body and blood of Christ in all we do.

CHRIST IS EVERYMAN AND EVERYWOMAN
Many passages in the New Testament give a cosmic meaning to Jesus as the Eternal Christ but the Eastern fathers of the Church were the first to make this into a full theology Christ's very nature, that we are all one, just as he is one within himself.

Christ Our Hope
Pope Benedict XVI will make his first visit as the spiritual leader of the Catholic Church to the United States this April. The six-day trip will begin in Washington, D.C., and continue to New York City. Learn more about Pope Benedict's Apostolic journey to the United States and the Archdioceses that he will visit.

Christal
Reflections of Faith - Inspirational sculptures handcrafted from polished acrylic: freestanding crosses and religious sculptures.

Christian Complicity

Are believers encouraging mockery of their own beliefs? Believers can have no small part in the rise of atheism, since by neglecting education in the faith, teaching false doctrine, or through defects in their own religious, moral or social lives, they may be said rather more to conceal than reveal the true countenance of God and of religion.
Christian Computing Magazine
Online version of CCMag which seeks to provide information on the latest church related software and technical services. It also seeks to provide "how to" articles, helping to give its readers the assistance they need to apply new techniques, in order for a parish/church to accomplish its needed missions.

Christian Life Community
A worldwide movement of Christians "who want to follow Jesus Christ more closely and work with Him" to build God's reign. It seeks to bear witness "to those human and Gospel values ... which affect the dignity of the person, the welfare of the family and the integrity of creation."

CHRISTIAN LIFE IN THE AGE OF FACEBOOK AND TWITTER
Christians today are surrounded by the trappings of commercial culture and the constant allure of digital living. These can sometimes be terribly distracting.

Christian Mysticism
Mysticism is concerned with the nature of reality, the individual's struggle to attain a clear vision of reality, and the transformation of consciousness that accompanies such vision. This site offers selections from a number of Christian works which illustrate this vision.

Christian Peacemaking in the 21st Century
This web page includes statements, articles, principles, reflections and prayers concerned with the formation of conscience for mature Christian discipleship, by Deacon Robert M. Pallotti. D. Min., of St. Joseph Church, Bristol, CT.

Christian Scriptures (New Testament)
Various topics and related articles derived from the New Testament and historical records.

Christian Services Foundation
CSF is an ecumenical Prayer Ministry with two prayer boards, loads of links and a Christian news service. It's nice to see that we can pray together!

Christianita
From Italy, one of the oldest Catholic magazines, reproducing all the indices and more than 150 articles, as well as editorials on relevant contemporary issues.

Christianity and Repealing the Second Amendment
It is quite astonishing how some of the most radical and justice-based ideas of the last two-and-a-half centuries have elicited some of the most vitriolic responses imaginable.

Christianity in Crisis
Christianity has been destroyed by politics, priests, and get-rich evangelists. Ignore them, writes Andrew Sullivan, and embrace Jesus.
Christianity comes not from the head or the gut, but from the soul. It is as meek as it is quietly liberating. It does not seize the moment; it lets it be. It doesn't seek worldly recognition, or success, and it flees from power and wealth. It is the religion of unachievement. And it is not afraid.

Christianity Without the Cross
A new book investigates the history of the crucifix in early Christianity and develops a political theology of this-worldly salvation.

Christianity's Indispensable Social Teaching
Christianity is not a private lifestyle choice, although some in society would like to confine it to this. Christian living and Christian values have public benefits and consequences, and people who are serious about their faith generally seek to live it out in an appropriate way in every part of life. The Church offers its social teaching to all Christians and people of goodwill as a series of reflections on the best way to advance the common good and defend important human values - by Cardinal George Pell.

Christifideles Laici
On The Vocation And The Mission Of The Lay Faithful In The Church And In The World, John Paul II, December 30, 1988.

Christifideles Laici
The Vocation And Mission Of The Lay Faithful In The Church And The World
- Pope John Paul II, December 30, 1988.

ChristLife
ChristLife is a Catholic ministry committed to helping equip the Church for the essential work of evangelization so that others might come to know personally the love of God through Jesus Christ, in the Holy Spirit, becoming his followers and members of the Church.

ChristLife: Catholic Ministry of Evangelization
ChristLife is a lay Catholic ministry established in response to the Church's call to a new evangelization. Its attractive Web site offers newsletters, audio content, information on missionary work, photos and more. Read about ChristLife's Missionary Corps and check out the many resources—articles, links, podcasts, books—for sharing your faith.

Christmas - the Holiday
A collection of links highlighting Christmas Art, Traditions, Family activities, arts & Crafts, and music.

Christmas And The Consumer Culture
The consumer culture exercises a influence on a wide range of holidays and celebrations, but never more poignant than during the season of Jesus' advent.

Christmas Angels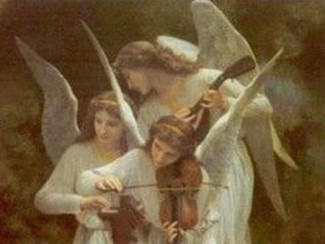 If we don't take hold of our time and attitude, even the holy can pass us by. We can miss the true message of what we confront in the stable at Bethlehem. The spirit of Advent and Christmas is a mirror in which we see reflected the very best that life can become. Through our faith and courage, we can help each other to put away our fears, to move from darkness to light, to begin to hear again the words of life. We can reach out to support those whose hands are feeble; whose knees are weak. Through our witness to God's love, so many who are crippled by doubt and despair might be able to walk again with courage and energy and new life.

CHRISTMAS CRITICS 2014
Here are some of the works (and some of the authors) featured in Commonweal's 2014 Christmas Critics feature. See the link for more, and for links to all of the reviews.

Christmas season - a time to ponder our eternal gift from God
We hope for what we cannot see, for what we long for, but cannot yet understand. We hope that the Lord will come, that He is real, and that we do what we can to make Him real and true. Yet we are left with wonder and our gifts to each other.

CHRISTMAS TURNED THE WORLD UPSIDE DOWN
Christ is shown as "living in the mess and muddle of a very difficult part of the world at an especially difficult moment in its history and absorbing the pain and the shame of it all within his own life, within his own body.

Christus Rex
Present on the Internet since December 8, 1994, Christus Rex at Redemptor Mundi has a wide variety of resources, including a virtual tour of the holy city of Jerusalem.
Christus Rex

ChristWorld
Spiritual Ministry with Images and Meditations about Christ and Our World based on the Scriptures.

CHURCH ABUSE SCANDAL; A DEAD END ROAD?
The Pennsylvania report reveals the horror: perversions, sacrileges, cover-ups. But the solution cannot rely only on Anglo-Saxon 'best practices.'

Church Has Shown It Can Change
It is often argued that the Catholic Church must change to keep up with the times. The contrary argument is that the Church's faith is timeless and it cannot and will not change. Those who say that also invite those who do not like the immutability to leave. Andrew Greeley describes four major changes that have actually taken place in Catholic history.

Church History Capsule
A capsule review of Church History from the Evangelist, the official publication of the Diocese of Albany.
Church History Capsule

Church in Israel struggles to find its Hebrew voice
In theory, the Catholic presence in the Middle East ought to be a natural bridge with the other two great monotheistic faiths of the region, Islam and Judaism. As far as Islam goes, that's long been a practical reality: Arab Christians share both language and culture with their Muslim neighbors, and, for the most part, a common political perspective. With Judaism, however, the picture is far cloudier.

Church in the 21st Century
Sponsored by Boston College, The Church in the 21st Century Project explores the issues underlying the clerical sexual abuse crisis in the Catholic Church by providing a forum and resources to assist the Catholic community in transforming the current situation into an opportunity for renewal.

CHURCH IN THE UNITED STATES MUST RECONCILE DIVISIONS POST-TRUMP
CardinalTobin also says Pope's teaching on family cannot be reduced to "yes or no" answers.

Church Is Home To All People Of God
From Bishop J. Terry Steib, Bishop of Memphis: "as I have reflected on the Church as home, I have become more acutely aware of the number of people - the number of Catholics - who are no longer comfortable in their home. In fact, some are no longer certain that the Church is their home. Sometimes it is the circumstances of life that cause people to feel estranged or separated. Occasionally it is a misunderstanding of the Church's teachings that keeps people away. Often, individuals hide a deep pain that is rooted in knowing that, for whatever reason, their lives do not conform to other people's lives; or worse, they feel that who they are is unacceptable."

Church Leaders Oppose Military Intervention in Syria
As speculation mounted about Western air strikes on Syria, a committee of U.S. bishops called for a political solution, and Catholic leaders in Europe warned military intervention could lead to an escalation of hostilities.

CHURCH NEEDS AN 'AWAKENING OF THE SOUL'
Franciscan Fr. Richard Rohr said that unless Christians rediscover the "bigger heart" and "bigger mind" of the mystical and contemplative tradition, the church will be unable to make positive change in the world -- or reform itself.

Church Needs Creativity to Reach Digital Age
From Zenit.org: If the Church is going to fulfill its mission to proclaim the truth of Christ to all peoples, it must use its "creative intelligence" to overcome certain challenges of the digital age, says Benedict XVI.

CHURCH NEEDS MORE WOMEN THEOLOGIANS
Pope Francis said he was pleased that five of the 30 members of the International Theological Commission are women, but the body that advises the Congregation for the Doctrine of the Faith, as well as the church in general, need more women theologians.

Church needs to throw away the mould to regain moral authority
From IndependentIE: Without in any way condoning the offences, or diminishing the suffering of the victims, it is the failure of the church authorities [in Ireland] to cope with the situation which has most disillusioned the public -- and has added to the grief of victims in the process.

Church News
"Church news" is an information service conducted by a group of Catholic journalists that offers a daily selection of news concerning the Catholic Church...

CHURCH POISED AT A MOMENT OF FAR-REACHING CONSEQUENCES
Francis has said he supports Vatican II and has indicated he wishes to shake up the Vatican old guard. His words have been widely interpreted as a preference for decentralizing the church.

CHURCH REFORM FROM BELOW; AN INTERVIEW WITH BISHOP FRANK CAGGIANO
Whether it's really reform or just renewal, everyone must adopt more of a stance of dialogue and listening with the heart.

CHURCH REFORM REQUIRES DECENTRALIZATION, SYNODALITY
On the agenda of the most recent meeting of the Council of Cardinals was what might be the most important issue in the reform of the Roman Curia -- the decentralization of decision-making in the church.

CHURCH RELUCTANT TO CONDEMN 'GAY CONVERSION THERAPY'
The Catholic Church has been challenged to condemn so-called "gay conversion therapy" after British Prime Minister, Theresa May, announced that her Government was banning the controversial practice.

CHURCH SYNOD RECAP; MICROMANAGING THE MORALS OF OTHERS
No one tweeted the Protestant Reformation. Pope John XXIII had no Facebook page at Vatican II. The Synod on the Family, will be remembered as a postmodern effort at conversation in a church that has a medieval mindset.

Church teaching doesn't change, but church laws can
Like any society, the Catholic church has laws, and while the tenets of its faith do not change, its laws need to be adapted to the changing situations in which its members try to live out their faith.

CHURCH URGED TO 'FEED THE SHEEP WHERE THEY ARE' - ON THE INTERNET
The digital world is the richest, and limitless territory for evangelization ever devised, but Catholic communicators must be professional, creative and empathetic to realize its full potential.

Church Women United
CWU is a racially, culturally, and theologically diverse Christian women's movement -­ is a welcome table where women pray, study and act together to create a safe and just world.

CHURCH-SHOPPING; WHY IS IT SO HARD FOR YOUNG CATHOLICS TO FIND THE RIGHT PARISH?
A study by the Pew Research Center in 2014 found that for every adult who is received into the church, six Catholics leave.

CHURCHES ANSWER THE CALL TO SHELTER THE HOMELESS
Churches around the country are opening their doors to those experiencing homelessness, offering them sanctuary within church walls.

CHURCHES ARE USUALLY RELUCTANT TO PUSH TAX REFORM, BUT CATHOLIC BISHOPS ARE TRYING
Feeding the hungry, giving drink to the thirsty, clothing the naked, housing the homeless — these were fairly simple in comparison. Rapid depreciation, oil depletion allowances, investment tax credits, tax-exempt bonds, tax shelters — these are not the world of church people.

Churching styles a matter of preference
When it's all said and done, it doesn't matter to Jesus how we 'do' church, as long as we do it. And mean it. And love Him. And love those who love Him and love those who don't - despite our differing church practices or theological perspectives.

ChurchSeek.net
National Church Directory and Free Internet Resources: Find Churches in the USA, listed by City & State.
Cinema Padrecito
New movie releases and old film favorites are reviewed from a new and fresh perspective! Fr. Glenn Sequeira's style of review will appeal to Catholics and non-Catholics alike.

Circle The World With Prayer
Circle the World with Prayer is the hope of getting people all over the world setting
aside just a few short minutes a day to be joined together in prayer.

Cistercian Abbey of St. Joseph, Spencer, Ma.
These are the Trappist monks of Spencer, famous for their Trappist Preserves. A website rich in contemplative spirituality.

CITUS: The Church in the United States
Directory of dioceses and bishops of the Catholic Church (Roman Rite) in the United States.

Clarity and Charity; the Challenge of Blogging While Catholic
Catholicism contains fractious multitudes, and always has. Being mindful of the dangers of the echo chamber can help balance our passions.

Classical Christianity
How can we find God if we never seek Him? This site is dedicated to the study and dialog of classical Christianity.

Classroom Connect
For educators: Classroom Today/Classroom Connect provides up-to-date content that naturally links the Internet to the curriculum topics you teach.

Cleansing the Spirit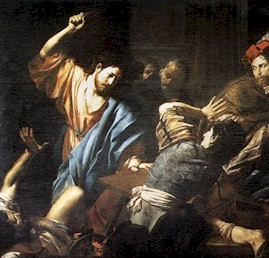 Depending on our situation at different times in our lives, we can find comfort and be encouraged by one or more of the many artistic interpretations that we have of Jesus. We always look for the image that speaks to us in our needs. But I wonder if there ever would be a time in our lives that we would search out an image of Jesus running through the temple with a whip of cords in his hand driving out the merchants and money changers? Not the most approachable image of Jesus, is it? Well, at least not at first glance.

Clearlight Catholic Homepage
A great source for traditional Catholic links and resources, including online prayers, media/radio and software.
Clearlight Catholic Homepage

Clergy Abuse Tracker
From The Poynter Institute. Includes headlines, leads and links to stories published around the country; links to collections of stories created by a growing number of newspapers around the country; notes from journalists about their work on this story and articles about the coverage; web resources on the subject.

CLERGY CULTURE SUSTAINS SEX ABUSE SCANDAL
The resignation of Marie Collins from the Pontifical Commission for the Protection of Minors is a turning point in Pope Francis' pontificate. It cannot be seen any other way.

CLERICAL CRONYISM AND SECRECY SHIELDED MCCARRICK AND OTHERS
Then-Cardinal McCarrick was apparently used to living a double life and thought no one would reveal the truth. And one thing is for sure. His case is not unique.

CLERICAL ERRORS
There are questions about the manner and consistency of seminary formation — including formation related to sexuality and sexual abuse...

Clerical Whispers
Fides - Libertas - Veritas - a blog by "sotto voce," an Irish Roman Catholic Priest. This blog is subtitled: "Giving The Uncomfortable Truth And News From The Inside."

CLERICALISM
If clericalism looms large in today's church, it has had centuries to grow strong. David Timbs traces the roots of clericalism back to the end of the Apostolic age, at the end of the first century.

Clericalism and the Liturgy
Whatever became of the 'new Pentecost'?
Pope John dreamed that through the council the Holy Spirit's gifts would flow abundantly upon the whole church for the benefit of the entire world, because the Spirit alone has the capacity to change hearts from within, not by external force but by interior persuasion. Today, however, the church is divided over just how much of a Pentecost Vatican II actually turned out to be. It is likewise divided over what kind of church we are.

CLERICALISM PUTS THE FOCUS ON CAREERISM, NOT MINISTRY
Cronyism spills out from fancy restaurants, appears in box seats at sports events, and finds its way to Caribbean cruises and vacations.

Cleveland parish remains a community of a different sort
There's no steeple. No big stained-glass windows or rectory, no signs along Euclid Street announcing service times or the pastor's name. The big space where liturgy is held, an old warehouse-looking room where it is said they once manufactured electric cars... Somehow, it all seems to fit with this hybrid itself, the Community of St. Peter, born of the painful downsizing of the church in this city, and with this odd place where it finds itself on the church's landscape.

CLIMATE OF CHANGE; THE CATHOLIC CHURCH'S DANCE WITH SCIENCE
From Galileo to genetics, the Roman Catholic Church has danced with science, sometimes in a high-tension tango but more often in a supportive waltz. Pope Francis is about to introduce a new twist.

CLINIC IS LIFELINE FOR IMMIGRANTS AND REFUGEES
The Catholic Legal Immigration Network, Inc., or CLINIC, is probably the most influential Catholic organization that you have never heard of.


Clipart for Parishes
Clip art for bulletins and documents in a variety of formats. Art in a variety of forms from black and white line art to contemporary color images.

Cloisters in the Alleys
The Sisters of Mercy were unique in extending their work to society's "least": the poor and elderly, the uneducated and sick, the imprisoned. Besides the vows of poverty, chastity and obedience that all religious take, they take a fourth vow of service to "the poor, sick and ignorant." It was said that their cloister was "the alley of the poor."

CLOSER TO COMMUNION
The Second Vatican Council explicitly noted the link between the modern episcopal conference and the ancient patriarchates. How such structures might function in practice and what safeguards would be necessary to ensure Catholic unity could fruitfully be the subject of a carefully prepared deliberative papal synod.

CNAtv
Watch videos online concerning the latest and most interesting stories from the Catholic News Agency. You can also link their Audio and PodCast Sections as well.

CNEWA
A papal agency for humanitarian and pastoral support, serving the churches and peoples of the Middle East, Northeast Africa, India and Eastern Europe.

CNEWA Lebanese Relief Fund
Catholic Near East Welfare Association has launched an emergency appeal to aid Lebanese families displaced by the shelling of southern Lebanon and Beirut's southern suburbs. Founded in 1926 by Pope Pius XI, CNEWA is a special agency of the Vatican providing support to the churches and peoples of the Middle East, Northeast Africa, India and Eastern Europe.

CNS Liturgical Calendar
A new resource which includes the full daily readings, the saint of the day, the week of the Psalter for those praying the Liturgy of the Hours and the liturgical colors for each day. The calendar is the first of its kind online and currently runs until November 2009.

Co-Workers in the Vineyard of the Lord
A Resource for Guiding the Development of Lay Ecclesial Ministry: Co-Workers in the Vineyard of the Lord is a resource for diocesan bishops and for all others who are responsible for guiding the development of lay ecclesial ministry in the United States.

Colbert's Cloak and Dagger Catechesis
By turns clever, cute, and cutting, Stephen Colbert is like a covert catechist, bringing his lessons into what some see as hostile territory, and teaching beyond the laughs. He might be American Catholicism's best thing going.

COLLEGE CHAPLAINS MOVE TOWARD MULTIFAITH MINISTRY
The diversity reflects a national trend toward multifaith chaplaincies and religious life offices at U.S. universities.

College Theology Society
The College Theology Society is a professional association of college and university professors. Founded in 1953 as a Roman Catholic organization of lay and religious teachers of undergraduate theology, the CTS today has a membership of over 900 college and university professors throughout the United States, Canada, and Europe. While maintaining its roots in the Roman Catholic tradition, the Society is increasingly ecumenical in its membership and concerns.

CollegeCatholics.com
A Basic WebGuide for Catholic College Students meant to guide and empower interested students who visit in the knowledge, comfort, light and truth of the Roman Catholic faith. It is not meant to be scholarly in the academic or formal sense, nor is it meant to be comprehensive in scope, but rather, it is offered as a basic webguide and reference for students that can lead and inspire them to further study and a greater appreciation of their faith, reason, history and the humanities.

COMBATING RACISM REQUIRES 'A CONVERSION OF HEART'
A bishop who played a key role in drafting the U.S. Conference of Catholic Bishops' new pastoral letter on racism offered practical suggestions on how Catholics can foster racial justice and mutual respect in their homes, parishes, schools and communities.

Come and See for Yourselves
The Lord called Samuel by name; he called Simon by name - and gave him a new name. For us - as those called by name in baptism - making the Kingdom of God present in the world is what defines our call to discipleship.

Come Blest of My Father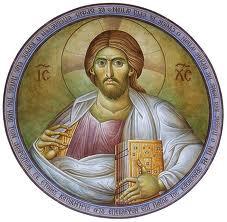 It is fitting that the four weeks of Advent are immediately preceded with the wonderful celebration of Christ's Kingship. God becomes man; man becomes priest, prophet and king. But what exactly is this kingship that Christ manifested? What is it - exactly - that He says we shall inherit? It is certainly not what we would expect - and maybe not even what we would desire.

COMECE
COMECE is the Commission of the Bishops' Conferences of the European Community. It is made up of Bishops delegated by the Catholic Bishops' Conferences of the European Union and it has a permanent Secretariat in Brussels.

Comfort My People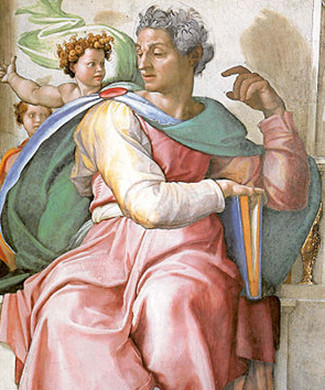 It is the face of Jesus we see when we look at the poor, the sick and the homeless. It is face of Jesus we see when confronted with troubles, suffering and failure. We see His beauty and power in all of the good things; we sense His crucified presence when touched by pain and sorrow; we are energized by the power of His resurrected presence when we are buried by weakness, defeat, or death in any form. Our struggle, however, is not a solitary one.

Coming Home
From Shelly Krush, a work of love and personal spirituality, consisting of a collection of personal reflections, links and prayers.

Coming Home Network
The Coming Home Network International (CHNetwork) provides fellowship, encouragement and support for pastors and laypersons of other religious traditions who are somewhere along the journey or have already converted to the Catholic Church.

Coming soon to a church near you
From NCR online: It used to be that if you asked a question about the Catholic church, you got very straightforward answers. No, we did not eat meat on Friday. Yes, we had to go to church every Sunday. Not any more. In fact, the answers are getting more confusing all the time - by Joan Chittister, osb.

Coming soon to a pulpit near you?

The bishops have made their own judgment about the shape of our parishes right now and what their assemblies need and want to hear in homilies. Are they right?
COMMENDING PHOEBE
The discussion of female deacons should not forestall a much-needed discussion about promoting laywomen, and laymen, to leadership roles with real decision-making authority.

Commonweal App for Android
Commonweal Magazine Subscriptions: The App can be downloaded for free but individual magazines must be purchased. Download the App for free and purchase single editions from inside the App.

Communion
COMMUNION is a online community where Canadian Catholics can bear witness to their faith and reinforce it with discussion and resources.

Communion and Liberation
Communion and Liberation's mission is thus the education of its members toward Christian maturity and collaboration in the mission of the Church in all spheres of contemporary life. The name of the movement, Communion and Liberation, expresses the conviction that communion with Christ brings liberation of the human person.

COMMUNION FOR THE REMARRIED
The pope has given the go-ahead for discussion. He doesn't say whether he is on the side of those in favor or those against, but he appears to be much closer to the former than to the latter.

COMMUNION FOR THE REMARRIED STILL A HEATED DEBATE
Opposition to Kasper's ideas from Cardinal Brandmüller. And also from the vicar general of Chur and seven theologians and canonists of four countries. But in the theological faculty of Regensburg there is talk of the admissibility of a second marriage.

Communion in Politics
Seminar examines merits of denying Communion to dissident politicians, by Jerry Filteau, Catholic News Service

Communion or Disunion?
Sacraments do not "belong" to the clergy—and no one is excluded.
For Catholics, sacraments are powerful stuff, meant to lift to public expression aspects of everyday life of the community. The sacrament does not make something holy, but the sacrament is celebrated because something is holy.

Community of Sant'Egidio
The Community of Sant'Egidio began in Rome in 1968, in the period following the Second Vatican Council. Today it is a movement of lay people and has more than 40,000 members, dedicated to evangelisation and charity, in more than 60 countries throughout the world.

Community of the Beatitudes
The CATHOLIC COMMUNITY of the BEATITUDES, founded in France in 1973 is a Private Association of the Faithful, established in the archdiocese of Albi (France) in 1985. Its members seek to answer God's call by consecrating their lives to God and committing themselves in a community life, both contemplative and apostolic. The Catholic Community of the Beatitudes in Denver is the first house in the U.S.A. and started in August 1999.

COMMUNITY; CHURCH AS LIVING ORGANISM
For Jesus, such teachings as forgiveness, healing, and justice work are the only real evidence of a new and shared life. If we do not see this happening in churches, religion is 'all in the head' and largely an illusion.

Companion in Illness
From the Passionists, An Online Prayerbook, which provides understanding and comfort through the mystery of suffering.

Companions of Christ
In response to a call from Vatican II for priests to share a common life, four seminarians for the Archdiocese of Denver have decided to begin a priestly community that will eventually be opened up to any priest or seminarian in the archdiocese of Denver.

Companions of the Cross
A community of priests, whose charism is evangelization, and whose spirituality is Marian, Eucharistic, Magisterial, and Charismatic.

Company Magazine
companymagazine.org is the website of the American Jesuit magazine Company. It is a sophisticated site both techically and creatively offering both short news items and longer reflective articles.

Compassion, not Criminalization in Immigration Reform!
On March 27, the Senate Judiciary Committee approved an improved immigration bill. The measure, passed 12-6, contains many provisions supported by the faith community and other advocates: It provides a pathway to citizenship for undocumented immigrants currently in the country; establishes a guest worker program that can lead to citizenship; and establishes a new temporary work program for undocumented agricultural workers. Urge your senators to support compassionate reform.

Compendium of the Social Doctrine
Here is a selection of quotes on 10 topics taken from the "Compendium of the Social Doctrine of the Church," released Oct. 25 at the Vatican.

Compendium Of The Social Doctrine Of The Church

Issued by the Pontifical Council For Justice And Peace.
Composers face dilemma as plainsong suggested for new Missal
Music settings for the new English translation of the Missal reveal a greater use of plainchant and the altered wording may require composers to re-work their settings or write new versions of the Mass. On restricted-access pages of the website of the International Commission on English in the Liturgy (ICEL) seen by The Tablet are pages of sheet music for the Order of Mass, the four Eucharistic Prayers and various other chants. An introduction to the pages notes says that ICEL aimed to 'preserve and recover the tradition of unaccompanied singing in the Roman Rite' and 'facilitate full and active participation by all the people'.

Comprehending the Cross
This meditation helps us to remember its significance and the reality of its horror.

Concern For The Environment 'Energizes' Laity Toward A New Mission
Laypeople's lead in caring for the environment must be welcomed as a new « religious and moral mission » for the 21st-century, but this is not their first faith commitment to tackle urgent current problems. Before laypeople got structured as Religious congregations, several Church ministries for the sick, the orphaned, the elderly or dying began as lay initiatives.

Conciliaria
To celebrate the 50th anniversary of the Council, we offer day-to-day coverage, utilizing archival reporting from that time, contemporary documents and special guest correspondents who will step into a time machine to report on the dramatic events as though they were there 50 years ago.

Conclave

The Politics, Personalities, and Process of the Next Papal Election
by John L. Allen Jr.
Publisher: Doubleday; ISBN: 0385504535
The book also describes in clear detail, the rituals and procedures for the entire process from the death of the Pope to the conclave culminating in the election and installation of the new Pontiff.






Conclave 2013 - Continuing Coverage

Continuing coverage of the resignation of the Holy Father, the upcoming conclave and election of a new Pope. We will continue to update this section with relevant articles and information from various resources, as well as links to stories and commentaries around the web and the world.
Conclave 2013 - It's governance, stupid … but who's the governor?

If the 115 cardinals who will soon file into the Sistine Chapel seem in basic agreement about the question facing them, they don't appear to have an equally clear answer about who the right man is to be that governor.
Conclave contenders
Potential papabili: One of the talking points in Rome in recent months has been the growing frailty of Pope Benedict. Inevitably, speculation has turned to his likely successor. Our Rome correspondent offers an insider's guide to those considered papabile.

Conference for Pastoral Planning and Council Development
CPPCD is the only national Catholic organization devoted to the promotion of pastoral planning and the development of pastoral councils at the diocesan and parish levels.

Conference of Major Superiors of Men
CMSM serves the leadership of the Catholic orders and congregations of the 25,000 vowed religious priests and brothers of the United States, ten percent of whom are foreign missionaries. CMSM provides a voice for these communities in U.S. church and society. CMSM also collaborates with the U.S. bishops and other key groups and organizations that serve church and society.

Conference on the Roman Catholic Priesthood
Information regarding the Boston College conference exploring the factors that will shape the priesthood as well as the issues and opportunities for priests in the 21st Century. Of special interest is Dean Hoge's paper, The Current State Of The Priesthood: Sociological Research.

Confession 101
What is it & how to do it (even if it's been a long time). Busted Halo® looks at the Sacrament of Reconciliation from the perspective of the seeker who has been thinking about confession.

Confessions of a Modern Nun
The Vatican visitation prompts reflection on a religious divide.
Religious life among women is undergoing a massive evolutionary change that can only be described as cataclysmic. The Vatican's apostolic visitation of congregations of women religious in the United States and the recent investigation of the Leadership Conference of Women Religious indicate that Rome is unhappy with so-called post-Vatican II nuns who have donned secular clothes and abandoned traditional community life.

CONFLICT WITH VATICAN SHADOWS UPCOMING LCWR ASSEMBLY
U.S. women religious leaders face an uncertain future as they gather Aug. 12-16 in Nashville, Tenn., for their annual assembly.

CONNECTING SERMONS TO LIFE
When there's poor preaching combined with poor music, the sacred sense of mystery at Mass is gone. So is the inspiration.

Connecting The Dots: From Jerusalem To Fort Benning
From the SocialEdge.com, Ted Schmidt writes about the impact of Pope Paul VI's encyclical "Populorum Progression" on the universal church.

CONSERVATIVE DISSENT IS BREWING INSIDE THE VATICAN
As he upends church convention, Francis also is grappling with a conservative backlash to the liberal momentum building inside the church.

Consilium Versus Curia
Archbishop Piero Marini served as the leading liturgist of the Holy See for 25 years. As master of papal liturgical ceremonies and as secretary/confidant to Archbishop Annibale Bugnini, the chief architect of the liturgical reform that followed the Second Vatican Council, Marini now presents the inside story of the fierce struggle fought within the Vatican to implement the liturgical restoration overwhelmingly approved by the council fathers. This is a review of Archbishop's book, A Challenging Reform, by Bishop Donald Trautman.

Consistent Life
Consistent Life is a coalition uniting many organizations which support the consistent ethic of reverence for life, as expressed in our Mission Statement, by maintaining a cooperative spirit of peace, reconciliation, and respect in protecting the unprotected.

Constitution on Sacred Liturgy
Sacrosanctum Concilium - The celebration of the Eucharist as the focal point of community.
Constitution on Sacred Liturgy

Constitution on the Church
Chapter 3 of Lumen Gentium deals specifically with the hierarchical structure of the church and in particular the episcopate.

CONSTRUCTING A NEW THEOLOGY OF WOMEN
How can a church with all-male leadership develop the "deep theology of women" Pope Francis called for? Step one: Ask women.

CONSTRUCTING A NEW THEOLOGY OF WOMEN
A traditional Chinese proverb teaches that 'women hold up half the sky.' Women also hold up half the church.

Contemplative Outreach Of Dallas
Centering Prayer is an effort to renew the teaching of the Christian tradition on contemplative prayer. Contemplative Outreach is a spiritual network of individuals who practice Centering Prayer and whose mission is to support and sustain one other on the spiritual journey.

Contemplative Outreach of St. Louis
A spiritual network of individuals committed to living the contemplative dimension of the Gospel in everyday life through the practice of Centering Prayer.

CONTEMPLATIVE PRAYER
Contemplation is prayer without images and imagination, that is, prayer without the attempt to concentrate one's thoughts and feelings on God and holy things.

Contemplative Prayer for Everyone
Fr. William Meninger, a Trappist monk and retreat master, offers a series of workshops as a way to learn more about prayer in general and in particular how to practice contemplative meditation. You will need QuickTime player to view the video clips.

Contemplatives in the Marketplace
Christ calls each of us to follow Him -- today! In reflecting on Christ's life and the mystics, this site contemplatively reflects and meditates on the mystery of bringing Christ to our world in the 21st Century!

Contemplatives in the Marketplace
Christ calls us today to live as first century disciples in the thrid millenium - from spiritual director, Suzanne Harker.

Contemporary Catholic
The Association for Contemporary Catholic Life is an organization that supports the living of the message of Christ Jesus in a contemporary Christian way.

CONTINENTAL DRIFT
The expanding gap between Rome and the world is perhaps best symbolized by the growing distance between Rome and the U.S. Catholic church, itself owing to the uncomfortable relationship between Francis and many American bishops — among other things.

CONTINUE TO PONDER EASTER MESSAGE OF SEEKING GOD IN EVERYONE
Easter asks us to look about and see ourselves differently — to see what we really hold beneath the grub and rough features of our lives.

CONTRACEPTION & HONESTY
Perhaps the most important moment of last October's Extraordinary Synod on the Family occurred at its very beginning — when Pope Francis insisted that 'speaking honestly' was the bishops' basic responsibility.

Controversial theologian claims right to be in popes loyal opposition
Swiss-born theologian Father Hans Küng said he has a "right to be in his holiness' loyal opposition," representing thousands of liberal-leaning Catholics who remain disappointed the Second Vatican Council renewal did not go far enough.

Controversy Surrounds Beatification Cause of Slain Salvadoran Archbishop Oscar Romero
Archbishop Oscar Romero of El Salvador, the outspoken church leader who was killed in 1980 as he celebrated Mass, has become as polarizing in death as he was in life. The campaign to make him a Roman Catholic saint appears to be languishing, as Vatican officials privately debate whether Romero was a martyr for the faith or for the political left.

Conversation with Karen Armstrong
Compassion is not just a sloppy emotional bonhomie; it requires a serious intellectual effort to learn about one another, even if it's unflattering to ourselves. Religion Dispatches contributor and religion scholar Laurie Patton interviews Karen Armstrong upon the launch of her global call to action, the Charter for Compassion.

CONVERTED INTO HOMES, FORMER CHURCHES FIND A NEW WAY TO SPEAK
What to do with sparsely populated church buildings is a great challenge to parishes and dioceses, and there are no easy answers.

Core Catholic issues at stake in Haight fray
A recent Vatican move barring American Jesuit theologian Fr. Roger Haight from teaching and publishing while he works with the order's leadership to clarify his views could, at least theoretically, be analyzed in a variety of ways - by John Allen, NCR Online.

Corunum Catholic Apologetic Web Page
This site is dedicated to the defense of the Catholic rule of faith within Patristic thought.
Corunum Catholic Apologetic Web Page

COULD POPE FRANCIS BE ANY CLEARER ABOUT HIS VISION FOR THE CHURCH?
Those who say they disagree with the prophetic words of the first religious order pope in nearly 170 years (the last was the Benedictine monk Gregory XVI) are more honest than those who say they do not understand him.

COULD REFORM OF THE CHURCH MEAN SCHISM?
If there was ever a time for the hierarchy to recognize its collective failure and accept the fact that they are all in this together, that time is now.

COULD THE CHURCH TAKE A RISK?
After the abortion vote in Ireland, the Church has a choice: repeat its teaching and say good riddance, or engage people caught in today's bewildering flux of sex and relationships.

COULD WHAT HAPPENED IN DELPHI HAPPEN IN ROME?
The church is relevant so long as the teaching of Jesus is relevant. As the Letter to the Hebrews says, "Christ is the same yesterday, today and forever" Institutions come and go, but the Gospel goes on, speaking to the human heart.

Council should be starting point for dialogue with Islam
The 50th anniversary of the Second Vatican Council is also an occasion to revive interreligious relations, stresses Khaled Fouad Allam, one of the greatest experts on Christian-Muslim relations.

Courage needs to make a comeback to create change
Courage is an old-fashioned virtue that comes in many forms: physical, social and political. A dose of courage would go a long way toward solving many ecclesial and civil problems.

Course Correction
My journey from journalism to campus ministry
Tired and worn down, I gave in to the call. There is no easy way to explain the winding road I took through eight years of journalism, eight newspapers and five states before I arrived in college campus ministry.

Cove of Catholic Links
CCL is a growing archive of links to information on Roman Catholicism.

Covenant House
Covenant House is the largest privately-funded childcare agency shelter and service to homeless and runaway youth.

Covenant with the Jews
It is urgent that the Pope should clarify as soon as possible that his amendment to the Good Friday liturgy in the Tridentine Rite is not meant to call in question any of that progress. Otherwise one of the most significant achievements of the Second Vatican Council is at risk.

Coverage of Bishops Synod on the Eucharist
John Allen of The National Catholic Reporter is posting daily news coverage of the 21st Synod of Bishops, which runs from Oct. 2 to Oct. 23 and is dedicated to the theme of the Eucharist. The latest report and links to all the coverage can be found here.

Creating Space for Love this Lent
Lent ushers us on a pilgrimage of the heart toward releasing all that keeps us from a full embrace of the holy presence in our lives. Read more.

Creation Spirituality
The Creation Spirituality movement seeks to integrate the wisdom of western spirituality and global indigenous cultures with the emerging scientific understanding of the universe and the passionate creativity of art.

Creator Mundi
Creator Mundi brings to you the art of the studios of Butzon & Bercker, the Abbey of Maria Laach, and Egino Weinert. They present a remarkable collection of inspired art that portrays fresh expressions of our ancient Christian faith.

Creator, Savior, Sanctifier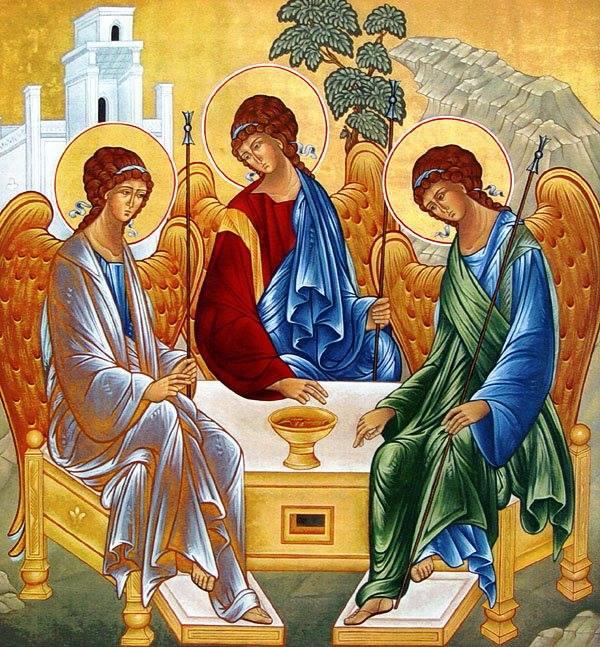 We believe that our good and gracious God continues to reveal Himself to us out of love: as Creator, Savior and Sanctifier. He fills out our understanding of His greatness by speaking to us through the power and majesty of creation, through the life, death and resurrection of His Word-Made-Flesh, Jesus Christ, and He continues to reveal Himself to us by the indwelling of the Spirit, which enables us to live our faith with courage, wisdom, reverence, and abiding trust. We are indeed privileged to believe that our God is with us always. He is our shield in danger, our powerful ally in times of crisis and challenge, our source of hope in moments of despair, and our promise of final victory.

Crime and Sacrifice: What the cross tells us about capital punishment
At Easter, Christians celebrate the resurrection of Jesus Christ from death and the tomb. We praise God who raised, and thereby vindicated, the falsely accused Innocent One who three days earlier was executed by crucifixion at the hands of an occupying Roman military force. Considered one of the cruelest, most humiliating methods of capital punishment, the cross was reserved by the Romans for slaves who were thieves and for rebels who were not Roman citizens.

CRISIS IS CHILE SPOTLIGHTS BIGGER PICTURE
Crux Editor John Allen is saying that what's happening in Chile spotlights a bigger picture in the sex abuse crisis. He speaks with Currents News Anchor Liz Faublas.

Cristo Rey
A web resource, mostly in Spanish, where young adult catholics can look for the true meaning of life, our mission here in the earth - contains prayers, articles and links.

Critical Mass
From Canada, this group has provided music ministry for youth liturgies over the past 2 years and have played for 7000 people.

Cross Examination
Why Is Rome Investigating U.S. Nuns?
Thanks to recent Vatican actions, the LCWR has garnered a few headlines. In February the Vatican announced it would conduct a three-year "visitation" to assess the "quality of life" of American sisters. A month later, the president of LCWR received a letter from Cardinal William Levada, formerly archbishop of San Francisco and now head of the Congregation for the Doctrine of the Faith (CDF), informing her that there would also be an investigation, or "doctrinal assessment," of the Leadership Conference itself.

Crossing Boundaries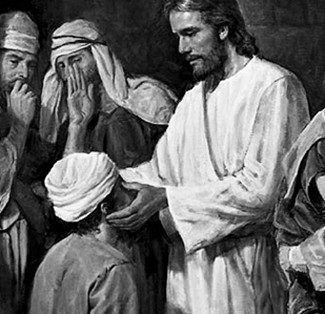 The Gospel message has never needed to be proclaimed more urgently. It is our heritage - and like those who have gone before us, we are expected to translate our encounters with Christ into the kind of faith, hope and love that we need to refashion our world. Our "mission" will be measured not merely by our own individual strength but by our collaboration; not by our weaknesses but by our willingness to be raised up and supported by one another. We can only do this together.

Crosswalk.com
The Intersection of Faith and Life: Real-time access to inspiring news, information, entertainment, and fellowship with other Christians.

CRS Fair Trade
This web site from Catholic Relief Services provides numerous resources about fair trade products, educational materials on fair trade that could be used in religious ed and school or other parish programs and useful suggestions for those interested in supporting one or more fair trade programs.

Cry Out in the Desert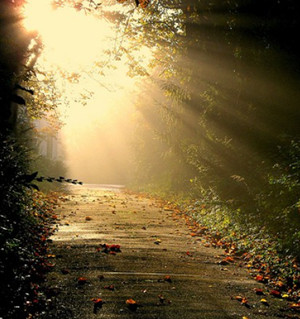 The challenging, prophetic voice of John the Baptist echoes across the centuries to be proclaimed as our catchword for this Third Week of Advent: "Make straight His way." We gather as people of faith in a holy season of hope, preparing for another year of liberation. So the voice of fear is drowned out for us by the voice at Isaiah the Prophet: "Be strong, fear not! Here is your God; he comes with vindication!" The voice of John the Baptist cries out in the desert, reminding us that we, too, are to prepare His way. And finally, it is the life of Jesus that reassures us: the brokenhearted are healed, liberty is brought to the captives and prisoners are set free.

CTA: Recommendations on Sexual Abuse of Minors
Call to Action's recommendations to support efforts to restore confidence and trust in our Church which has been so eroded by the revelations of clergy sexual abuse of minors.

Cultivation Ministries
Cultivation Ministries offers Catholic youth ministry training, consulting, resourcing, evangelistic events and leadership development for youth and youthworkers, as well as numerous services to support parish youth ministries.

Culture et Foi
French-language online e-Magazine highlighting current news and events pertaining to Culture and Faith.

Culture of Conversation
Founded by leaders — women, men, lay, religious, clergy — of diverse Catholic organizations, The Culture of Conversation calls for a transformation of the culture of silence that prevails in our Church. "Let us work together to create a culture of conversation, consultation, and collaboration among ourselves, within our organizations, and with the official structures of our Church."

Culture Wars
A new online independent Catholic magazine about faith, morals, culture in our time.

CUPICH SAYS BISHOPS MUST CEDE AUTHORITY, ALLOW LAY OVERSIGHT OF ACCUSATIONS
Prelates have to be very clear about an accountability procedure for accusations about bishops.

CUPICH URGES ACCOUNTABILITY IN FELLOW BISHOPS, LAY LEADERSHIP ON ABUSE ISSUE
Calling the Catholic Church's latest controversy a "new low," Chicago Cardinal Blase Cupich urged his fellow bishops to hold one another accountable and accept leadership from lay people on issues related to clerical sex abuse.

CUPICH, GOMEZ TO HEADLINE SUMMIT ON OVERCOMING POLARIZATION
'Through Many, One: Overcoming Polarization Through Catholic Social Thought,' will take place June 4-6 in response to what its organizers have described as 'the harmful divisions within our Church.'

Curial Cardinals At Odds Over Remarried Divorcees
The increasingly controversial issue of Holy Communion for divorced and remarried Catholics has highlighted a sharp disagreement between at least two cardinals who head Vatican offices.

Curial horror greeted John XXIII's announcement of ecumenical council
53 years ago when Pope John XXIII invited 18 Curia cardinals to accompany him to a ceremony at St. Paul Outside the Walls. It was the feast day of St. Paul, who is believed to have been executed in Rome about 67 A.D. and buried where the basilica named after him now stands.

Cursillo Pages
From One Foundation Ministries, take some time to explore these pages dedicated to all things Cursillo.

Custodia
An International Catholic Directory, with lots of links to Catholic resources worldwide. [French and English website]

CyberFaith
An online e-zine for the Catholic Community, with special areas devoted to Proclaiming, Examining, Witnessing and Nurturing Faith.
CyberFaith
Edited by Sister Jane Keegan, RDC, the Sadlier CyberFaith E-Zine for the Catholic Community is a top-quality online teaching resource in the areas of social justice ministry and Catholic teaching.

CyberFaith Newsletter
CyberFaith is chock full of material for principals, teachers and religious educators: prayer services for children, reflections on Sunday and holyday liturgies are also available.
Daily 3-Minute Online Retreat
From Loyola Press: Take a short prayer break right at your computer. Spend some quiet time reflecting on a Scripture passage. Knowing that not everyone prays at the same pace, you have control over the pace of the retreat.

Daily Bread
Meditations on Scripture and the Rule of Saint Benedict and the daily life of a contemplative monastery in the city. Prior Peter, OSB, Monastery of the Holy Cross, Chicago, Illinois

Daily Faith; E-mail Reflections
It is often difficult to remember God's active presence during the work day. Our work — whether it is in the marketplace or home — tends to focus our attention on deadlines, income, competition, "to do" lists, and success. In an effort to help remember God's presence during the work week, The Well for the Journey website offers weekday "Daily Faith" e-mail messages. These brief messages (usually only a sentence or two) are taken from classic and contemporary spiritual writers.

Daily Family Calendar
A daily family calendar entry - a prayer, Scripture reading, ritual, learning activity, service idea, or seasonal family activity - to nourish your family's faith.

Daily Mass Readings
From the Catholic Information Network.
Daily Prayers for Lent
From the Irish Jesuits at Sacred Space, you are invited to pray, as you sit at your computer, with the help of on-screen guidance and scripture chosen specially every day.






Daily Ray of Hope
Good News and Inspirational Words
Want a good reason to get out of bed in the morning? Subscribe to the Daily Ray of Hope and the Sierra Club will send you an email each weekday with a new inspirational quote and user-generated image to get you going.

Daily Readings Podcast
The Daily Readings from the New American Bible are now available as podcasts at USCCB website. Sign up to receive the podcasts or listen to the podcasts at your computer.

Daily Scripture Reflections from franciscans.org
Offering daily reflections on the scripture as specified in the liturgical calendar. These brief audio presentations are a great way to connect to the Word of God on a frequent basis as they attempt to offer a deeper understanding of scripture coupled with its practical application to our lives.

Daily Word of Life
From Kay Murdy, author, columnist and speaker, commentaries on the Sunday and weekday scriptures of the liturgy.

Dallas Notes
Daily reports from the June meeting of U.S. Bishops in Dallas, TX, by the Editor and staff of the NCR: inluding News, Commentary and Global perspectives.

Dangers of a narrow faith
From The Tablet: Pope Benedict XVI has made it clear that he would like to end the almost universal prohibition on celebration of the Tridentine Mass. He has run into some opposition, and the reasons are worth examining.

Dangers of Clericalism
Clericalism is very much still in currency as a key concept in analysing the cultural factors that gave rise to the clerical sex-abuse scandal inside the Catholic Church. It has almost become de rigueur for church leaders to say they are against clericalism in this context.

Daniel Callahan & Bioethics
From Commonweal magazine: Medical progress is certainly an important social good, but it must be weighed against competing social goods, such as education or decent housing.

DARING TO HOPE THAT ALL WILL BE SAVED
The history of the church has not been kind to the notion of universal salvation. Though there have been a good number of theologians who defend the hope that all may be saved, the church's teaching for centuries has been that hell will not be empty.

Darkness Dispelled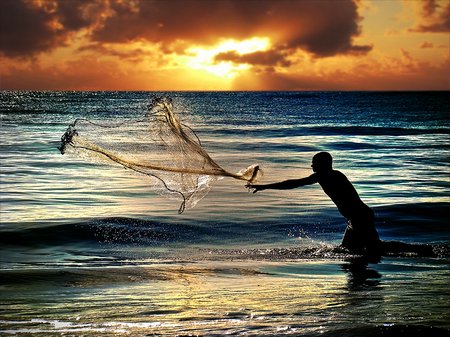 The proclaiming, listening and exploring of Scripture has been, since the time of Jesus, the ministry and work of disciples throughout the world. This is the "good news" that has echoed down the centuries, catching the imagination, generating inspiration and courage, and inviting commitment. The gentle voice of Jesus and his people proclaiming peace, forgiveness and love cannot and will not be silenced. But still, as we move through a world of turmoil and uncertainty, we cannot escape the many painful questions that haunt so many hearts and minds.

DATA ON FAITH, FAITH IN DATA?
Recent data shows where U.S. Catholics are going (the South) and where they're not (Mass). But do numbers say anything about how they think of faith?

Dating God - Franciscan Spirituality for the 21st Century
Inspired by the life and writings of Francis and Clare of Assisi, Daniel P. Horan, OFM reflects on the possibility of understanding relationship of prayer as Dating God in the everyday and ordinary experiences of the twenty-first-century world.

Dating God - Franciscan Spirituality for the 21st Century
Inspired by the life and writings of Francis and Clare of Assisi, Daniel P. Horan, OFM reflects on the possibility of understanding relationship of prayer as Dating God in the everyday and ordinary experiences of the twenty-first-century world.

Daughters of Charity in Great Britain
An international community of Christian women within the Catholic Church, who strive to follow Jesus Christ by serving and sharing the spirit of St Vincent and St Louise with people who are broken, disadvantaged or marginalized by society.

Daughters of Isabella
One of the largest Catholic women's organizations, fostering spiritual, social and charitable development and growth.

Daughters of St. Paul
Religious community spreading the Gospel through Publishing, preparing people for life, fostering solidarity and peace.

David Gibson: A candid conversation about the papacy
From BustedHalo.com: Following in the footsteps of Pope John Paul II—one of the most significant world figures of the past 50 years—is not an enviable task. But as David Gibson's insightful new book The Rule of Benedict makes clear, Pope Benedict XVI's pontificate will not simply be a transitional one.

Days of Tribulation
The fullness of God's kingdom will come. The Gospel tells us, " ... of that day or hour, no one knows, neither the angels in heaven, nor the Son, but only the Father." Although it is not pleasant for many of us to reflect on these images, it's important for us to do so.

DCLOnline
Sponsored by MIP and published bi-weekly, DCLOnline is a free e-newsletter written exclusively for Catholic professionals.

DEACON CHAT
The Association of U.S. Catholic Priests, FutureChurch, and Voice of the Faithful have launched a new initiative to encourage education and conversation on women deacons.

Deacons Net
Information for and about the Permanent Diaconate of the Catholic Church.

Deacons' roles expanding as number of priests drops
The number of U.S. priests has plummeted from 59,000 in 1975 to 40,600 last year. Meanwhile, the country's Catholic population has grown to 65 million, leaving thousands of parishes without a resident priest. At the same time, permanent deacons in the U.S. have swelled from seven in 1971 to an estimated 17,000 in 2010.

DEACONS, WOMEN AND THE CALL TO SERVE
A special web round-table discussion sponsored by America Media and the Fordham Center on Religion and Culture.

Dead Man Walking
Speech given by Sr. Helen Prejean C.S.J. to protest the death penalty on January 24, 1995, in Albany, New York.

Dealing With Catholic Frustration
From BustedHalo.com: "I recently heard that the second priest to have ever dined in my parents' home had been implicated in sex abuse scandal. As a former child abuse prosecutor and now mother of four, it has been a particularly difficult question to answer why stay in light of the crimes committed by an astounding number of priests and the subsequent systemic cover up by members of the hierarchy…" So began the letter of an old college friend with whom I have recently connected on Facebook. - by Tom Gibbons

DEAR CATHOLIC BISHOPS, TIME'S UP
It has often been said that the Church is not a democracy. That should not give its administrators justification to be cruel, abusive, or incompetent, but that is precisely what has happened.

Death and Dying
Hospice Foundation of America Dedicated to provide comfort and support to patients and their families in the final stages of a terminal illness.
Hospice Foundation of America


Death Penalty
An Appeal to End the Death Penalty The Good Friday Statement of the Administrative Board of the U.S. Catholic Conference.
An Appeal to End the Death Penalty
A Witness to Life Cardinal Roger Mahony's May 25th address to the The National Press Club regarding the Catholic Church's position on the Death Penalty.
A Witness to Life
Abolition of the Death Penalty
The November 2, 1999 address of Archbishop Renato Martino to the United Nations re-emphasizing the Church's position on the Death Penalty.
Abolition of the Death Penalty
Capital Punishment: Why the Church Has Changed
A poignant article by Rev. Msgr. James T. Mahoney of the Paterson Diocese, NJ, reflecting upon the teaching and evolution of official Church thought concerning the Death Penalty and Capital Punishment to the present day.
Capital Punishment: Why the Church Has Changed
Moratorium 2000
The Moratorium 2000 campaign is a global petition drive calling for a moratorium on the death penalty. Worldwide, almost two million people have signed on to the petition - in the U.S., this effort is being led by Sister Helen Prejean, author of the book, Dead Man Walking.
Moratorium 2000

Death Row Conversion
Traditional opponents of capital punishment have gained powerful and unlikely allies: American Catholics, many of them conservatives defending a "culture of life."

Debate Over 1968 Encyclical Rages On
It was 1968, and the Vietnam War, assassinations, and urban riots had shredded faith in institutional authority. That summer got a little hotter on July 29, when Pope Paul VI released his encyclical on sexuality and birth control, "Humanae Vitae." Catholicism has never been the same.

Debate over role of 'bishop' in apostolic succession is a church-dividing issue
From Richard McBrien: It is one thing to affirm the connection between the present-day church and the church of the apostles. It is quite another to explain the basis of that connection. In what sense is the church of today in "apostolic succession" with the church of the first century of the Christian era?

Declaration on Christian Education
Gravissum Educationis - Circumstances of our time make it more urgent than ever to educate our young people.
Declaration on Christian Education

Declaration on Religious Freedom
Dignitatis Humanae - The dignity of the human person demands the free exercise of religion in society.
Declaration on Religious Freedom

Declaration on the Relation to Non-Christian Religions
Nostra Aetate - Fostering unity and love, the Church highlights common beliefs among all people.
Declaration on the Relation to Non-Christian Religions

DECLINING NUMBER OF U.S. NUNS, EVEN AMONG TRADITIONAL ORDERS, CHARTED IN NEW STUDY
A new report shows that Catholic sisters in the U.S. face a more serious challenge to their existence than the Vatican-led investigation of the American nuns: A rapidly aging membership and a decline in vocations that afflicts even the most traditional orders.

Decree on Apostolate of Laity
Apostolicam Actuositatem - The apostolate of the laity derives from their Christian vocation, and the Church can never be without it.
Decree on Apostolate of Laity

Decree on Ecumenism
Unitatis Redintegratio - The council fathers make it clear that the Church reaches out to people of all faiths.
Decree on Ecumenism

Decree on Means of Social Communication
Inter Mirifica - The role of technical development in communicating the Gospel of Jesus.
Decree on Means of Social Communication

Decree on Ministry of Priests
Presbyterorum Ordinis - Through the ministry of priests, the spiritual sacrifice of the faithful is made perfect in union with the sacrifice of Christ.
Decree on Ministry of Priests

Decree on Mission Activity of the Church
Ad Gentes Divinus - The Church exercises its mission to all mankind by striving to proclaim the Gospel message to all.
Decree on Mission Activity of the Church

Decree on Priestly Training
Optatum Totius - The priest should be one with a capacity to listen, and to be open to others in a spirit of charity.
Decree on Priestly Training

Decree on Renewal of Religious Life
Perfectae Caritatis - Renewal of life includes a return to the spirit of trust and adaptation to the changed life of our time.
Decree on Renewal of Religious Life

Decree On The Apostolate Of Lay People
Vatican II - Apostolicam Actuositatem - Indeed, the Church can never be without the lay apostolate; it is something that derives from the layman's very vocation as a Christian.

Decree on the Churches of the Eastern Rite
Orientalium Ecclesiarum - A document affirming the value of the Eastern Churches, giving principles of support and renewal.
Decree on the Churches of the Eastern Rite

Decree on the Pastoral Office of Bishops
Christus Dominus - A study of the role of the Bishop as "shepherd" of the community.
Decree on the Pastoral Office of Bishops

Dedication of the Basilica of St. John Lateran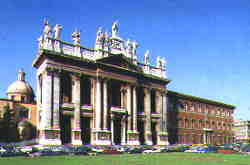 November 9th marks the dedication of the Basilica of St. John Lateran. So why make so much fuss about the dedication of a church? This feast day reminds us of something very important: it reminds us of our unity with the Holy Father. It reminds us of the fact that we are Catholic Christians -- not simply Christians -- but Catholic Christians, who are also united to one another in a faith that, like the Basilica of St. John Lateran, has survived to remain a testimony to God's salvific presence in our world.

Dedication to God links John XXIII, John Paul II
The papacies of John XXIII and John Paul II are connected in their dedication to God and to lives of priestly service, a cardinal who worked with both of the pontiffs stressed.

Deepening Communion
The Vatican's assessment of the L.C.W.R. offers an opportunity for discernment and collaboration - by Most Rev. Peter Sartain
The doctrinal assessment seeks to clarify and renew the LCWR's crucial, "positive responsibility for the promotion of the faith and for providing its member Communities and the wider Catholic public with clear and persuasive positions in support of the Church's vision of religious life."

Defenders of the Catholic Faith
An Apologetics site from Steve Ray, author of 'Crossing the Tiber' and 'Upon This Rock.'
Defenders of the Catholic Faith

Defending the New Missal
From America magazine, Fr. Peter Stravinskas writes: What curial officials and the pope are arguing for, with the enthusiastic support of junior clergy, is not a moribund "rubricism" but a genuine ars celebrandi that makes the sacred mysteries palpable. Not a few observers have noted that much of the liturgical change that occurred after the council - both officially sanctioned as well as in explicit violation of church law - would have been unthinkable to the council fathers.

Defense of the Catholic Faith
From Chris Tesch, this apologetics web site will help you learn and prove that there is a Biblical basis in even the most controversial issues that the Catholic Church has taken a stand on.
Defense of the Catholic Faith

Defining Feminism
Can the church and the world agree on the role of women?
If feminism is ultimately about affirming the dignity and well-being of women, the Roman Catholic Church as a whole is a feminist church in many crucial ways. It has done an enormous amount of good for women, Catholic and non-Catholic alike, in precarious circumstances throughout the world.

Defining Food: Sustenance, Fuel, or Profit?
The UN Food and Agriculture Organization is hosting a World Food Security Conference in Rome. Originally conceived as an opportunity for the international community to explore the potential implications of climate change on world food security in the coming decades, the current global food crisis has highlighted not just the relevancy, but the desperate urgency of the issue.

DEMOCRACY IS THE PROBLEM?
One of the most troubling developments in the current debate on religion and politics is the renewed characterization of liberal democracy as a bigger threat to Christian morality than any other political system.

DEMYTHOLOGIZE THE GUN
Prayer alone isn't enough. Justice requires action. The prophets are never satisfied with mere lip service to God. If mouths move and feet stay in the same place, hypocrisy reigns.

DESPERATELY SEEKING SOPHIA
In Jewish scripture, Sophia is a feminine voice, in contrast to a God of dominion and force. Jesus, too, has a Sophia heart, not the heart of someone seeking power.

DESPITE POLL, CATHOLIC CLIMATE LEADER OPTIMISTIC 'LAUDATO SI' IS SPREADING
Barely two months out from the release of Pope Francis' environmental encyclical, the first glimpses of its reach have begun to materialize.

Deus Caritas Est
Here is the English-language text of Pope Benedict XVI's first encyclical, "Deus Caritas Est" ("God Is Love"), dated Dec. 25 and released at the Vatican Jan. 25. It is addressed to bishops, priests and deacons, men and women religious and all the lay faithful.

Development And Peace
The Canadian Catholic Organization for Development And Peace - One of Canada's leading international development agencies, helping to improve living and working conditions in 70 countries around the globe since 1967.

Development and Peace
Development And Peace is the official international development agency of the Canadian Catholic Church. It is a membership-based organization founded in 1967 by Canada's bishops, laity and clergy to fight poverty in the countries of the South, and to promote greater international justice.

Development and Peace
The Canadian Catholic Organization for DEVELOPMENT AND PEACE is one of Canada's leading international development agencies, working for human rights, community development and humanitarian aid.

Devo'Zine
Devo'Zine is a devotional magazine designed just for youth and published by Upper Room Ministries in Nashville, Tennessee. It is written by teenagers and by persons who work with and care about teens.

Devotees of Mary Cybercenter
An interactive site featuring all aspects of Marian Devotion, including art galleries, MIDI hymns, discussion forums, chat rooms, free e-mail greeting cards, links to sites and books, news, meditation rooms, and more.

Dialog Between Cultures
Pope John Paul II¦s Message For the World Day Of Peace, January 1, 2001. Humanity is beginning this new chapter of its history with still open wounds - A dialog between cultures is necessary for a civilization of love and peace.

DIALOGICAL DISTURBANCES BY DESIGN
For those of us committed to transforming the organization of the Roman Catholic Church, we now have evidence for an effective strategy.

Dialogue Not Monologue
From Commonweal Magazine: Does Benedict XVI see religious pluralism and tolerance as little more than an enticement to indifferentism or as something potentially more spiritually and intellectually fruitful?

DIALOGUE, NOT DENIAL; POPE FINDS STRENGTH IN VALUING DIFFERENCES
January is dialogue month at the Vatican. From World Peace, to the World Day of Migrants and Refugees and concluding with the Week of Prayer for Christian Unity, Pope Francis preaches about dialogue.

Did the Resurrection Actually Happen?
The evidence for Christ's existence is much stronger than that for Socrates, Alexander the Great, and numerous figures of ancient times whose historicity no one doubts. Historians are unanimous that Christ was born, that he developed a following, that he antagonized the Jewish and Roman authorities, and that he was put to death. But what about the resurrection?

Dies Domini
On Keeping The Lord's Day Holy, 5-Jun-1998.

DIFFERENT POPES, DIFFERENT PERSONALITIES - AND UNDERLYING CONTINUITY
In varied ways, Popes John Paul II, Benedict XVI and Francis have each embodied the six touchstones of the church following Vatican II.

Digital Advent Calendar
Each day, that day's link in the Advent calendar will start working, leading to a special Advent-themed Daily Jolt, with an opportunity for reflection and a microChallenge. Some of the reflections come from unlikely sources, and the challenges help you to take an action, usually a small one, based on the reflection.

Digital Catechesis
A worldwide community for advancing the effective use of technology in all areas of faith formation... an excellent source of resources for all involved in catechetical ministry

Digital Liturgy
The purpose of this site is to contribute to Roman Catholic liturgies around the world by sharing resources of interest to ì the professional liturgist, parish liturgical musician, and to all other parish ministers.

Dilecti Amici
To The Youth Of The World On The Occasion Of International Youth Year, 31-March-1985.

Diocesan Newspapers
A listing of Diocesan, National and International Catholic Newspapers which are members of the Catholic Press Association. The site contains links to the website as well as contact information.

DIOCESE ORDERED TO STOP LAY PREACHING DURING MASS
It's a 40-year-old custom that's been part of the tradition of our local church, and people are saddened, people are frustrated and people are asking, 'Why can't you do this?'

Diocese Report
Links to reports in the online press on the US Catholic Church and issues that might be of particular interest to Catholics.

Directed Prayer
Online manual about the use of the directed retreat in the local church or parish setting, by John Veltri, SJ, Ignatius College, Guelph, Ontario

Disagreement on why abuse warnings were ignored
Two priests who have played prominent roles in attempting to understand the clergy sex-abuse crisis come to very different conclusions about why the early warnings regarding sexually abusive priests by Fr. Gerald Fitzgerald, founder of the Servants of the Paracletes, went unheeded.

Discerning ministerial religious life today
In the distressing ferment generated by the Vatican investigation of U.S. women religious one question has arisen repeatedly and been "answered," sometimes quite dogmatically, by people who have no lived experience of or academic competence in regard to religious Life. The question, important to religious themselves and to their many concerned lay friends, is: "What is 'apostolic religious life'?"

DISCERNING PARADOX; WHY WE SHOULD CARE ABOUT THE SYNOD
There's a lot of paradox — a lot of seemingly irreconcilable difference –and we get a front-row seat to watch the Holy Spirit work.

Disciples in Mission
Disciples in Missionuses the three goals of the U.S. Bishops' document Go and Make Disciples as the basis for a spiritual formation of the parish, a formation oriented to evangelization. It revolves around the call to holiness, the call to welcome and invite, and the call to transform the world in Christ.

Disciples Now
Disciples Now is a web-based ministry for youth focused on the traditions, life, and mission of the Catholic faith community. As a informational resource, Disciples Now provides opportunities to learn, to discuss, and to celebrate the challenges of discipleship in the context of daily life.

Disciples Now
Disciples Now is a web-based ministry for youth focused on the traditions, life, and mission of the Catholic faith community. As a informational resource, Disciples Now provides opportunities to learn, to discuss, and to celebrate the challenges of discipleship in the context of daily life.

DISCOVERING THE TRUE SELF IN GOD WITH MERTON'S GUIDANCE
Our praying to God is God praying in us. Our lives and God's life are so intertwined that loving God is God loving God's own self in us.

Discussion On Woman's Ordination
Providing both sides of the issues that the Church is discussing. From the June 97 issue of the San Francisco Bay Catholic magazine.

Disjointed Faith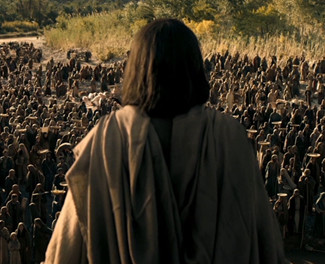 We are called to become a church that doesn't fear to dream; a church unafraid to become what it heals; a church that doesn't fear the body or its failures; a church that isn't afraid to fail, to forgive or to seek forgiveness; a church that isn't afraid to speak to power. We are called to become a church that knows death is the path to life. We must dare to become that kind of community - as John XXIII once described, a "community of peace, willing to walk along the road with anyone, as far as possible."

DISSENT AND DIALOGUE IN THE CHURCH
Dissent in the church is as old as the argument between St. Peter and St. Paul described by Paul himself in Galatians. Another account is also given in the Acts of the Apostles.

Diversity is a sign of the new creation
A pioneer of mestizo theology uses the image of Jesus crossing borders to illustrate a spirituality of redemptive inclusion
The great challenge for Christian leadership is to help people go beyond fears of difference and experience diversity as God's way of bringing about new creation.

Dives in Misericordia
The Revelation of Mercy: The calling of mankind is revealed in Christ through the revelation of the mystery of the Father and His love, 30-Nov-1980.

Divine Office
This App is an audio and text version of the official set of daily prayers from the Liturgy of the Hours of the Roman Catholic Church (Breviary). It wirelessly downloads several days of prayers at a time, without the need for synchronization or access to a computer.

Divisions that must be avoided
A gathering of a family around the supper table is a moment when the bonds that are shared are reinforced, the love its members have for one another is enhanced and the very experience of coming together can strengthen them as they go out into the world. But it is also a place where old jealousies can resurface, where squabbling can break out and enmities occur. That, sadly, is also true of those called to the Lord's table.

DIVORCE IS NOT A MORTAL SIN
The most serious and most common misrepresentation of Catholic Church teaching is the claim that those who have divorced and remarried are not allowed to receive communion because they are in a state of mortal sin.

DIVORCED CATHOLICS AND THE NEW YORK TIMES
People meet, fall in love, have children, and live happily ever after in the best of all possible worlds. Too many folks don't live there.

Do Not Be Afraid to Encounter Jesus
A translation of the address John Paul II delivered June 5 to thousands of Swiss youths gathered in the BernArena Sports Palace.

Do parishes need to get their priorities in order?
In sacramental matters, parishes should welcome people with open arms instead of the third degree. Is it time to relax some of the rules about who can receive the sacraments? Or do priests have an obligation to follow the rules without making any exceptions?

DO WOMEN HAVE A FUTURE IN THE CATHOLIC CHURCH?
No denomination has suffered as acutely as the Roman Catholic Church from the changes remaking American Christianity.

Do you hear the cry of the poor? Liberation theology today
Though it grew up in Latin America, liberation theology continues to have lessons for the faithful north of the border. 5 Questions with Michael Lee on Liberation Theology.

Do You Hear What I Hear?
The message of Christ Incarnate continues to present a timeless challenge to all people of good will as we begin this new year. It reminds us that Christ lives on among all people, inviting them to become members of His new community.

DO YOUNG PEOPLE RUN YOUR DIOCESE?
Young qualified Catholics don't need to earn their stripes before taking on church leadership roles; they are the heart and soul, hope and life, present and future of the church.

DOCTRINAL AUTHORITY IN THE FRANCIS ERA
Pope Francis's efforts to move away from a bloated understanding of doctrinal teaching authority toward a pastoral method...

DOCTRINE AIR
In the aftermath of last October's Synod on the Family, we now have the opportunity to take stock of both what has been accomplished and the difficulties that remain.

Does excommunication do any good?
There seems to be a rash of bishops announcing excommunications these days. Though supposed to be medicinal, church leaders have reason to wonder if they haven't become counterproductive: for most U.S. Catholics an embarrassment, for non-Catholics, a scandal.

Does it pay to work for the church?
From U.S. Catholic online: Laypeople who make a living in the church love what they do-but don't always love the pay.

Does That One Come in My Size?
Young churchgoers are shopping around for the perfect fit
While some may see the concept of church shopping as another example of the clichéd "cafeteria Catholicism" — picking and choosing faith specifics — others don't see a problem with shopping around.

DOES THE CATHOLIC CHURCH NEED TO BE CHANGED?
Meet the man who wants Pope Francis to shake up the Catholic Church - Hans Kung.

DOES THE CHURCH NEED A REALITY CHECK ON SAME-SEX MARRIAGE?
Sometimes, everyone can benefit from a good reality check.

Does the church really need a second Fortnight for Freedom?
If at first they don't succeed, the U.S. bishops are determined to try, try again. And so this summer, the bishops have announced they will sponsor the second annual Fortnight for Freedom campaign, another two weeks devoted to trying to prove that Catholics' religious freedom in the United States is in grave danger.

Does the earth have a prayer?
Love of creation has deep roots in our Catholic spiritual traditions.
It is our practices—spiritual and otherwise—that will make a difference in the way we care for creation. In the past we often compartmentalized our lives into holy actions and mundane tasks. If we are to care for earth for future generations, the holy and mundane must meet.

DOES THE EARTH HAVE A PRAYER?
It is our practices - spiritual and otherwise - that will make a difference in the way we care for creation.

DOES THE EARTH HAVE RIGHTS?
Catholic foes of Francis's probable environmental teaching find themselves in a position similar to that of a very different group: those who turned away from another encyclical, Humanae Vitae.

DOES THE 'POPULIST POPE' HAVE A BEEF WITH POPULISM?
Pope Francis has not held back his criticism of populism in the past describing it as "evil" and a form of "egotism," yet the media hails him as the 'populist pope.'

Does This Mass Have Mass Appeal?
Analysis: In voting for a new, more strict English version of the daily Mass, the Catholic Church may lose something in translation.

DOES "RELIGIOUS FREEDOM" DESERVE SCARE QUOTES?
The phrases 'religious liberty' and 'religious freedom' will stand for nothing except hypocrisy so long as they remain code words for discrimination, intolerance, racism, sexism, homophobia...

Dogmatic Constitution on Divine Revelation
Dei Verbum - The Church reaffirms that the deepest truth about God and the salvation of mankind shines out in the revelation of Jesus.
Dogmatic Constitution on Divine Revelation

Dogmatic Constitution on Sacred Liturgy
Vatican II's affirmation of the celebration of the Eucharist as the focal point of community.

Dogmatic Constitution on the Church
Lumen Gentium - Christ is the Light of nations and The Church is "Light for all people."
Dogmatic Constitution on the Church

Dogmatic Constitution On The Church
Lumen Gentium - refer to Chapter 4 - The Laity: the faithful who by Baptism are incorporated into Christ, are placed in the People of God, and in their own way share the priestly, prophetic and kingly office of Christ.

Doing as Jesus Commands
Commentaries on the readings for Sundays and Holy Days, along with ideas, prayers, articles and liturgical resources.

DOING VIOLENCE IN GOD'S NAME
We see countless examples of this in history. From the time that we first gained self-consciousness, we've done violence in God name.

Dom Helder Camara
Honoring the late Dom. Helder Camara, in recognition of his contribution to the development and integration of the Church with the society.

Dominicae Cenae
John Paul II: On the Mystery and Worship of the Eucharist, February 24, 1980.

Dominican Central
The American Central Province of the Dominican Friars, Roman Catholic priests and brothers

Dominican Shrine of St. Jude
Interactive novenas, requests for prayers, information and acknowledgements of requests received.

Dominum et Vivificantem
On The Holy Spirit In The Life Of The Church And The World, 18-May-1986 .

DON'T BLAME FRANCIS FOR CHURCH'S DIVISIONS
Pope Francis isn't trying to drive conservative Catholics out of the church. But he has decisively put a stop to their efforts to eject everyone else.

Don't Get Comfortable This Lent
If this Lent is anything, maybe it can be an invitation to set down the iPad, call a Facebook fast, and head out to the wilderness to get our marching orders.

DON'T JUST TALK ABOUT WOMEN IN THE CHURCH; TALK TO WOMEN IN THE CHURCH
Pope Francis has opened a door to new thoughts about women's roles in the church. Since then, there have been scattered responses.

Don't let anyone tell you the Council didn't change much
We make a mistake if we comb through the sixteen documents of Vatican II and hope to find explicit warrants for the Church we want to see take shape in the future. We can only capture the real, revolutionary meaning of the Council by looking at the new kind of language that permeated all those documents.

Don't Look Back
Jesus tells us right up front that we can only follow Him if we are willing to die to self and surrender control over our lives to Him. There's no looking back - and there's no going back...

DON'T PUT PRIESTS ON A PEDESTAL
Finally there appears an issue that our divided church can agree on. Catholics of all stripes—conservatives and liberals and in-betweens—are declaring a pox on clericalism.

DON'T PUT PRIESTS ON A PEDESTAL
Finally there appears an issue that our divided church can agree on. Catholics of all stripes—conservatives and liberals and in-betweens—are declaring a pox on clericalism.

DON'T SHUT THE DOOR
Catholic teaching emphasizes the obligation of nations to help the stranger in need. It is neither statesman-like nor Christian to close the door on Syrian refugees.

Don't let spring turn to winter
When Jorge Bergoglio took the name Francis as Pope, he did something no pontiff has done before: placed himself in the tradition of the Poverello. It is, says Hans Küng, a challenge to the Roman system, in terms of both spiritual and institutional reform.

DON'T MAKE MARY THE FEMININE FACE OF GOD
Mary's unique historical role as the mother of Jesus—so central for the entire story of salvation—does not remove her from the circle of faith-filled ones.

DON'T MAKE MARY THE FEMININE FACE OF GOD
This theory delivers an image of God that is actually more dangerous to women's equality than the old, more obviously patriarchal image.

Dorothy Day's anarcho-Catholicism: The way of love
Dorothy Day - a radical pacifist who had been a member of the I.W.W., met Leon Trotsky, had an abortion, and raised a daughter as a divorced single mother - may be the next American canonized a saint in the Catholic Church.

DotCommonweal
A Catholic blog by the editors and contributors of Commonweal Magazine.

DOUBLE LIVES
What is needed now is a clear-eyed understanding of "the danger of clerical double lives—of secrets that can be used as weapons to protect other secrets.

DOUBT AS A SIGN OF FAITH
If we don't accept both the commonality and importance of doubt, we don't allow for the possibility of mistakes or misjudgments.

Doubts and Fears...
Once again, these have been very difficult days for all of us who care deeply about the Church and the priesthood. Once again, there have been countless reports in newspapers, periodicals, radio and television programs as well as personal conversations concerning the recent reports of sexual misconduct by priests. It is now obviously clear that the scandal is much more widespread than many would have had us believe... even touching the doorstep of the Vatican itself. Once again, the aftershocks of these scandals bring to light questions that still need to be answered.

DOWNSIZING THE ROMAN CURIA IS NOT REFORM
What Pope Francis and his Council of Cardinals are trying to do to the Roman Curia is a reorganization plan to gently downsize the Vatican.

Drawn-out disaster frays nerves
The impacts of the already six-week-plus ensuing oil spill on the people, economy and environment of Louisiana and other Gulf Coast states have been immediate and severe and will probably persist for decades. Meanwhile, Catholic groups have made up the thrust of the first responders

DRE Online
This site is meant for the Parish DRE. The purpose of this site is to have different areas so that all who visit will be able to share ideas, get answers to problems they are having, or just sound off about this or that.

DRE-Talk
This is an online e-group for Catholic Parish Directors of Religious Education and Catechetical Leaders: a lively place to share visions, hopes, ideas and struggles. It was created by the National Association of Parish Catechetical Directors, part of the Religious Education Dept. of NCEA.
Dreaming of a Spiritual Community?
Dreams of living in Christian community, even contemplative Christian communities, are in the hearts and minds of many lay people today. But when we dream those dreams, they often unconsciously drift along in the well-worn paths of community models drawn from religious life. Can we really have a lay contemplative community?

Dry Bones
Why Religion Can't Live without Mysticism
From Commonweal magazine: The great religious battle of our time is not the one being waged between believers and unbelievers. To be sure, that is an important and certainly a noisy conflict—never before have the voices of religion's despisers been more numerous, loud, or confident than those of our proselytizing atheists today. More significant even than that struggle, though, is the clash occurring within religious traditions. - by Luke Timothy Johnson

Dueling Popes
Pope Francis' decision announced in July 2013 that Popes John XXIII and John Paul II would be proclaimed saints simultaneously, brings us one step closer to a Third Vatican Council. Sending these two popes to exit the stage, one to the left and the other to the right, allows Pope Francis to begin his own time in the spotlight.

Dying and Rising...
We remember that God's love for us does not exclude the possibility of serious illness and that it does include death for all of us. But we are a people of faith - there are no endings... only discoveries.

DYNAMIC CATHOLIC
Meeting people where they are; leading them where God calls them to be. Be Bold. Be Catholic.

E Pluribus Unum : Being Catholic and Being American
In a cultural climate such as the United States—where the sense of polarization along social, economic, political and religious lines seems to be the default posture— maintaining unity amidst great diversity has become a profound challenge. As this division grows it can become increasingly difficult to hold onto one's identity while being open to the values, beliefs, and cultures of others.

E.Book Of Common Prayers
A compilation of Catholic Prayers, organized by topic, liturgical season and category. If you're looking for a jumping off point for your own prayer, or if you're just looking for an insight into the spiritual mind of one of the Churh's saints - here's a great place to start.

e3mil.com
A cyber-portal for Catholics, offering a vast array of services aimed at fulfilling the life needs of Catholic users around the globe.

EARLY CHRISTIANITY; A CHANGING RELIGION
The very things the early Christians emphasized — such as the prayer of quiet, the Trinity, divinization, universal restoration, and the importance of practice — have been neglected, to our own detriment.

Early Church Documents
Canonical documents, creeds, the writings of the Apostolic Fathers, and other historical texts relevant to church history.
Early Church Documents

Early Fathers of the Church
Writings from Pre- to Post-Nicene Church Fathers.

EarlyChristians.org
The website earlychristians.org is a place for people to go and learn about the first Christians. The website explains the spread of Christianity from the 12 apostles to the Roman Christian Empire. There is also a section dedicated to the persecution of Christianity over time as well as testimonies of different martyrs, and a look inside the famous catacombs of Rome. For a more contemporary look at the Church, links to many of the pope's general audiences are provided.

Earth Ministry
Earth Ministry was born out of a recognition of the underlying spiritual and moral roots of the environmental crisis, and the desire to help people of faith see more clearly the connections between their faith, their daily lives and ecological concerns.

Easter 2009; What does any of this mean?
Easter is at the heart and center of the Christian faith, and yet every year it seems more and more difficult to say or write anything about it that doesn't strike many listeners or readers as repetitive or riddled with clichés - by Richard McBrien

Easter calls us to resurrection - our own
The old news about Easter is that it is about resurrection. The new news may be that it is not so much about the resurrection of Jesus as it is about our own - by Joan Chittister, osb.

Easter Herald
On Easter Sunday millions of people will see on television or hear on the radio Pope Benedict XVI's broadcast and blessing. In many languages he will announce to the city of Rome and to the world the glorious news that lies at the heart of Christianity: "Jesus is risen from the dead. Alleluia."

Easter Hope in New Orleans
Nineteen months after Hurricane Katrina, recovery in New Orleans remains painfully slow. Many of the churches and homes that were damaged are still in the process of being rebuilt and residents are more frustrated than ever by the official response at the city, state and federal levels.

Easter Hope in Time of War
From Religion and Ethics online: Kim Lawton interviews Christian writer Frederick Buechner. Even amid war, sickness, fear and death, Buechner believes, "Beneath the level of all the madness and horror is this saving, life-giving, nourishing, healing, beautiful mystery... somehow an elusive, holy plan is being worked out in the affairs of the earth ... All shall be well, and all manner of things will be well. That somehow remains true no matter what."

Easter in Baghdad
Theology in the Shadow of War
We do see Jesus-the broken and bloody body of Christ-scattered across the margins of the American empire. If that is helpful, it may be because we know who Jesus is and what his death meant and can therefore get a handle on what senseless death means.

Easter Peace
When we Christians hear this Easter greeting anew this year, we too should be dismayed as much as consoled. For the peace of the risen Christ ushers us into a new existence, where nothing will ever again be the same. Because it is soul-transforming, Christ's peace is a costly gift that demands radical conversion.

ECanon
The ECanon is a searchable online database of canonical texts, currently containing various versions of the Bible. It is part of TC: A Journal of Biblical Textual Criticism, and it is designed to be a free online tool for scholars, students, clergy, and other interested people.

Ecce Mater Dei
From catholic.net, a site devoted to Mary, Mother of God, including links, prayers, Church teachings and resources.
Ecclesia De Eucharistia
Encyclical Letter of Pope John Paul II on the Eucharist in Its Relationship to the Church, Holy Thursday 2003.

Ecclesia in America
The Holy Father's 1999 Post-Synodal exhortation: the way to conversion, communion and solidarity in America.

Ecclesia Virtualis
Catholics in the Blogosphere - As part of their Catholic Intellectual Series, Saint Joseph's University's Office of Mission & Identity organized a panel discussion entitled "Ecclesia Virtualis: Catholics in the Blogosphere" The discussion focused on how the internet and blogs affect both the discourse on and the practice of Catholicism in America.

Ecclesiology: A Study in Church History
It is impossible to know where the present-day Catholic Church is heading without having some idea of where it is presently at, and where it has been. This site will enable you to identify some of the models of the Church as they operated in various times in history and to analyze and understand the contemporary life of the Church.

Echoing the Word
This is a bi-monthly e-magazine for catechists and religious educators, a project of the electronic publishing ministry of the Australian Daughters of St Paul. The site also contains a forum and other resources for teachers.

Eco Catholic
Eco Catholic is an exploration of the green Catholic imagination and ecological spirituality. Contributors include Rich Heffern, NCR staff writer, columnist and author, and Carol Meyer, executive director of the Sustainable Sanctuary Coalition.

Economic and Interracial Justice
Center of Concern
Crossroads Ministry - email to crossroads@igc.org
Global Exchange
The Hemishperic Social Alliance
The International Gender and Trade Network
The Interfaith Working Group on Trade and Investment - email to iwgt@coc.org
National Black Catholic Congress
National Labor Committee
National Interfaith Committee for Worker Justice
Network
The Public Eye Conference
The World Social Forum

Economic Indicator
Will we soon see a distinguished-looking older man in long white robes walking among the Occupy Wall Street demonstrators in New York's Zuccotti Park? Is Pope Benedict XVI joining the protest movement? Well, yes, and no. Yes, the Vatican's Pontifical Council for Justice and Peace issued a strong and thoughtful critique of the global financial system this week that paralleled many of the criticisms of unchecked capitalism that are echoing through lower Manhattan and cities around the world.

Ecumene
The ECUMENE domain provides cyber-homes for organizations dedicated to bridging the ideological boundaries that divide humanity and have been used for millennia to rationalize suspicion, proselytism, hatred, aggression, and warfare -Ingrid H. Shafer, Ph.D.

Ecumenical Councils
From catholicism.org, here you will find a brief summary and background of each council.
Ecumenical Councils

Ecumenical Miracle Rosary
This web site will introduce you to a group of prayers called the Ecumenical Miracle Rosary, covering key moments in the New Testament.

ECUMENISM BEHIND CLOSED DOORS
While Benedict XVI made it easier for Anglicans in disagreement with the "liberal" direction of their Church to enter into the Catholic Church, Francis is not, he prefers that they remain where they are.

Ecumenism for Catholic Educators
Lots of resources for teachers and eduators, including Church documents, declarations and fairly extensive list of Ecumenical groups and organizations.

ECUMENISM IN OUR TIME; A FRUIT OF THE COUNCIL
The Holy Father seemed pitch perfect during his visit to Sweden to join with Lutherans in a joint celebration of the Reformation... renewed emphasis on ecumenism is one of the most obvious fruits of the Second Vatican Council.

ECUMENISM REWRITTEN
The leaders of the "school of Bologna" have a very ambitious new project in the works: a history of the movement for Christian unity aimed at a thorough reform of the Catholic Church, starting with the dismantling of the papacy in its current form.

Edith Stein: Our Newest Saint
From St. Anthony Messenger Online, a portrait of a modern day martyr.

Editorial; Kansas City's Bishop Finn must resign or be removed
If Bishop Robert W. Finn wanted today to volunteer at a parish in the Kansas City-St. Joseph, Mo., diocese to teach a religious education class or chaperone a parish youth group to World Youth Day, he couldn't do it. Convicted of a misdemeanor charge of failure to report suspected child abuse, Finn wouldn't pass the background check necessary to work with young people in the Catholic church.

Educataing for Justice
Educating for Justice, Inc. (EFJ) is a non-profit corporation that develops, produces and distributes social justice-oriented programming and content to the educational marketplace.

Educating for Peace
Every day the world schools our hearts with lessons in violence, selfishness, greed, materialism—in the false gods of what Blessed Pope John Paul II described as the culture of death. Are we Catholics, then, schooling our hearts instead in God's call to justice and peace?

Education for Justice
The Education for Justice Project at the Center of Concern.
This site offers a wide range of resources to help promote Catholic Social Teaching and social justice issues through interactive group activities and discussions.

Education for Justice
The Education for Justice Web Site was created to help teachers, social action directors, parish members, campus ministers, and others in leadership roles to meet the challenge of sharing Catholic Social Teaching and bring greater awareness to social justice issues. Through all of the materials available on the web site, we seek not only to introduce Catholic Social Teaching to a wider audience but to help deepen the knowledge of this essential element of faith.

Educational Resources on the Internet
Some of the best educational - both Religious and Secular - resources on the Internet.

Edward Schillebeeckx - A herald of God among us
More than a year after his death, Flemish theologian Edward Schillebeeckx's legacy continues. Writing in the context of radical and senseless human suffering around the globe and growing ecological devastation, Schillebeeckx wanted to retell the story of Jesus as disclosing the mystery of a God "bent toward humanity" in compassion, not a God who demanded suffering as recompense for sin.

Effective Fathers
Calling fathers and grandfathers to train their children as the next generation for Christ; the goal is to have groups of fathers and grandfathers meeting across the U.S. to pray, share and implement God's plan for their lives.

EFFORT AIMS TO CURB GUN DEATHS
From 1982 until 2011, the United States experienced a deadly public mass shooting about every 200 days, Harvard research shows. In the following three-year period, the average escalated to every 64 days.

Eight Americans' eye-witness reports from Vatican II
The following is a slightly edited and updated version of the original article, the original of which first appeared in the September 1995 issue of U.S. Catholic.

EIGHT LESSONS TO HELP US MOVE FORWARD FROM THE SEX ABUSE CRISIS
Respect for human dignity, protecting the weak and vulnerable, accepting responsibility... can lead to action to help rebuild a more faithful and accountable, healthy and holy church.

Election of Pope Francis brings humility, simplicity, maybe even teamwork
Our new pope seems to be strategically poised to lead the Catholic church in meeting these challenges. With God's grace and the light of the Spirit, we may still see the Catholic church rebuilt under Francis.

Elephants in the Living Room
An organization of priests of the Archdiocese of Detroit, strongly supported by participating laity, who seek renewal of the Church of Detroit. They do this by offering opportunities for education and creating an open forum for discussion and dialogue that will lead to developing and advocating more collegial solutions to the challenges facing the Church today.

Elephants in the Living Room
Elephants is an organization of priests of the Archdiocese of Detroit, strongly supported by participating laity, who seek renewal of the Church of Detroit. We do this by offering opportunities for education and creating an open forum for discussion and dialog that will lead to developing and advocating more collegial solutions to the challenges we face. We firmly believe these efforts will contribute to greater solidarity among priests and a renewed Church of Detroit.

Elizabeth Ministry
Elizabeth Ministry is an international movement designed to support women and their families during the joys, trials and sorrows of the childbearing years, by cherishing children, encouraging families and building community.

ElVaticano.com - Portal Católico Hispano
Portal Católico Hispano. Miembro de la RIIAL.Directorio de enlaces.Foros.Altares virtuales.Video.Interactividad.Red de Oración del Santo Rosario.

Embracing Change: From Talk to Action
From the Pastoral Review: Both in the service of the contemporary Church and within our personal lives there is a danger that 'talk can be a substitute for action.' - by Roderick Strange.

EMBRACING LIFE'S SECOND ACT; GETTING OLDER WITH GRACE
Aging gracefully requires the courage to face our burdens, to accept our blessings, and to recreate our lives in new ways.

EMBRACING LIFE'S SECOND ACT; GETTING OLDER WITH GRACE
Aging gracefully requires the courage to face our burdens, to accept our blessings, and to recreate our lives in new ways.

Emerging Models of Pastoral Leadership Project
The life of the Catholic Church depends on ongoing and sustained collaboration at all levels. The vision of the Emerging Models of Pastoral Leadership Project is for a more fully collaborative, competent, and mission-focused pastoral leadership, strengthened in their service to parish communities at all levels.

Emmanuel Community
Emmanuel is a new community in the Catholic Church. We spring from Catholic Charismatic Renewal. If you are looking for information on spiritual or intellectual formation, a meeting place, or a prayer time with the Emmanuel Community, then this is the website for you.

Emmaus Journey
Encourages enthusiasm and commitment of reading and studying the Scriptures and participation in small communities focused around Christ and the Scriptures, and provides small-group materials, evangelization and discipleship resources, seminars, and ministry events.

Emmaus Journey
A free small-group bible study on the Sunday Mass readings. Reflecting on Sunday's Readings introduces participants to small-group discussion materials based on the Scripture passages used in the upcoming Sunday's Mass.

Empires Prefer A Baby And The Cross To The Adult Jesus
From Constantine to Bush, power has needed to stifle a revolutionary message, from The Guardian, by the Rev Dr Giles Fraser, vicar of Putney and lecturer in philosophy at Wadham College, Oxford.

Encouraging priests to be lifelong learners
Mission Management
Ask any doctor, lawyer or accountant how many continuing education credits they are required to take each year to maintain their license and they will quickly rattle off the number. Satisfying these rules is often time-consuming, not particularly exciting, but necessary and enriching. It's what professionals have to do in order to properly serve their clients and to remain in good standing with regulators. Not so with priests.

Encouragment for Those Disappointed with the Church
There is great disappointment with the institutional Catholic Church. A double emigration is happening: one is exterior, persons who simply leave the Church, and the other is interior, those who remain in the Church but who no longer feel that she is their spiritual home. They continue believing, in spite of the Church. - By Leonardo Boff

Encuentra
A Catholic Information Site, presented in an appealing way to provide for daily spiritual needs. This site is available only in Spanish.

ENCUENTRO PARTICIPANTS GO HOME TO PARISHES WITH MISSION TO 'START WORKING'
The theme song of the V Encuentro, a four-year consultation with Hispanic Catholics, proclaimed that participants are already working to meet their communities' needs and spread their faith.

Encyclical finds favor in unexpected quarters
From the National Catholic Reporter: Perhaps the most intriguing reaction to Pope Benedict XVI's first encyclical, Deus Caritas Est, is the generally positive response of liberal Catholics who were the most apprehensive about the election to the papacy of Cardinal Joseph Ratzinger, long known as the church's doctrinal watchdog - by John Allen..

ENCYCLICAL ON ENVIRONMENT STIMULATES HOPE AMONG ACADEMICS AND ACTIVISTS
The encyclical on the environment from Pope Francis is stimulating a great deal of discussion and hope in academia and the environmental movement. The encyclical is expected in June or July.

ENERGIZING SOULS
William O'Malley, S.J. argues that if we want the next generation to be spiritually adult, then parents, teachers and pastors have to rediscover their own spirits.

ENGAGING CATHOLICS
A series of web interviews with American writers, priests, politicians, thinkers and other public figures represents a dialogue between Catholicism and various aspects of secular culture.

ENIGMATIC LEADER AT THE MORAL FRONTIER
Jorge Bergoglio's election took the Vatican into uncharted territory. Jimmy Burns traces his formative influences and examines how they will define his papacy.

Enjoy The Feast
Carmelite Father Pius Sammut reminds us that God indeed is a feast, and in Him we are truly free!

Enlightened Catholicism
A place for Catholics who don't find their Catholic identity in the standard definitions. "He drew a circle that shut me out. Heretic, rebel, a thing to flout. But Love and I had the wit to win: We drew a circle that took him in." Edwin Markham

ENOUGH PROSELYTISM, IT'S TIME FOR 'SILENCE'
The 'antiquated' concept of mission, or 'making proselytes and procuring converts to the Church,' must be replaced with 'dialogue.'

Entering into the Paschal Mystery
We again enter into the invitation and the challenge of Lent. It is a preparation for Easter - but it is so much more. It reminds us of our own temptations. It reminds us of our weakness, and our sins, and our failures. It reminds of everything that tarnishes or warps Christ's image, whether in the individual or in the community. More importantly, however, it reminds that God really doesn't care about these things.

Entering into the Paschal Mystery - pg. 2


Envisioning Radical Hospitality for All
The Catholic Church has historically been, and remains in many ways today, a champion of the marginalized. While a cursory glance at headlines might suggest that gays and lesbians seem to enjoy universal support in the United States today, there are still many, many cases of unjust discrimination, hate, and often violence committed against them. What can the Church do to fight this injustice?

Envoy Magazine
Envoy magazine is a bimonthly journal of Catholic apologetics and evangelization. Its mission is to present the truths of the Catholic Faith in a fresh, contemporary style, featuring today's top Catholic writers.

ENVOY TO THE VATICAN SAYS THE US IS BRACING FOR HURRICANE FRANCIS
Although the pope will have two highly political appearances, during most of his visit, Francis will stick to his role as a shepherd, without shying away from things he believes in.

Ephphatha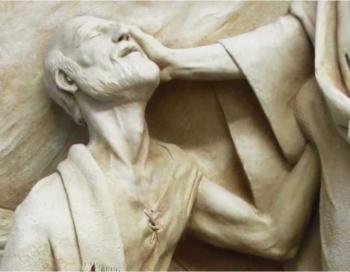 The healing of the deaf-mute is a lesson that we all need to remember when the weather worsens, when the winds whip up, when we cover our ears to that which makes us afraid or uncomfortable, and when we cry out from the depths, hoping that God will answer. Christ has touched our ears and opened them to hear the Gospel and having heard it, we have received a whole new way of listening and acting. The deaf man, once cured, speaks "plainly" - and so should we speak and act plainly as witnesses to the Gospel.
Episcopal Church Web Site
This website is dedicated to Episcopal/Anglican ministries engaged in the proclamation of the Good News of Jesus Christ.

Episcopal Vacancy
The U.S. Catholic bishops, who meet June 17-19 in San Antonio, must find a way to inspire as well as to lead an increasingly polarized and alienated flock. Sadly, long-standing divisions within the church have been exacerbated by the recent actions and imprudent words of too many bishops. It is not apparent that the bishops as a group are fully aware of the damage that has been done both to the unity of the church and to its ability to effectively engage the larger culture.

Epitaph for Steve Jobs; Too great to be good?
The death of Apple founder and creative genius Steve Jobs has prompted the kind of veneration usually reserved for saints, inspired by his almost religious idealism and the lofty goals he had for technology and himself.

ePriest.com
A site that offers resources for priests, such as weekly homily packs, ideas for "best practices" for running a parish, and a library of articles and news for the ongoing formation of the clergy.

Erasing women from history
NCR online editorial: Why did this church, and the Christ it modeled, in which there is "neither male nor female" (Galatians 3:28), get lost? Why is there so little female authority in our church, starving it of domestic sensitivity, common sense, compassion and simple balance?

Erasmus Institute at the University of Notre Dame
The Erasmus Institute was founded to foster research grounded in Catholic intellectual traditions and focused on significant issues in contemporary scholarship. Its mission is not to advance study of the church or theology as such, but rather to bring resources from two millennia of Catholic thought to bear on problems in the humanities, social sciences, and arts.

eSermons.com
A subscription-based resource for those involved in preaching the Word of God to people of all ages. Thousands of professionally published sermons, illustrations, children's sermons, worship aids, and dramas.

Essay on Pope Francis offers way to re-enter public discourse
Pope Francis' relentless emphasis on the poor and his insistence that the church become a church of the poor "demand," in the words of a U.S. bishop, "a transformation of the existing Catholic political conversation in our nation."

Essays in Theology: Richard M. McBrien
The personal home page of well-known US Catholic theologian Fr Richard McBrien. It provides easy online access to his many articles, and to the courses he teaches at the University of Notre Dame, Indiana.

Essential Reading for the Spiritual Seeker
Most of us can identify certain teachers or mentors who have had
a profound impact on our lives. The same can be said for particular books that have shaped our view of the world. With that in mind, BustedHalo asks the question: "What books have helped you on your spiritual journey?"

Ethical issues facing Benedict XVI
Excerpts from the last part of a lecture given by John Allen to the Society for Christian Ethics, which examined four specific ethical issues facing Benedict XVI.

Ethics
Catholic Resources for Medical Ethics
From the USC Newman Center, Major statements from the Holy See and Catholic Bishops that include important passages dealing with ethics in medicine.
Catholic Resources for Medical Ethics
Ethics in Communications
From the Pontifical Council For Social Communications, Archbishop John P. Foley encourages personal reflection on the moral use of the powerful media instruments that we have at our disposal.
Ethics in Communications
National Catholic Bioethics Center
Commentary on the latest news, books on medical-moral issues, detailed consultation, cyber-links and timely information.
National Catholic Bioethics Center
Eucharist Without Walls
A Vision of Church for the Year 2000 - a pastoral letter from Rembert G. Weakland, O.S.B., Archbishop of Milwaukee and Richard J. Sklba, Auxiliary Bishop of Milwaukee.

Eucharistic Message Boards & Prayer Forum
Roman Catholics United in Eucharistic Prayer and Fellowship... This site offers tranquility, fortitude, & inspiration for your spiritual journey - there are forums with a variety of topics, resources, links and areas of interest. Masses, rosaries, & chaplets of divine mercy are offered daily for all prayer requests


Eucharistic Theology
An online collection of articles and essays on the theology of the Eucharist & Liturgy from a Roman Catholic perspective.

EUROPE'S CHURCH CREATIVELY RETHINKS AS NUMBERS PLUMMET
All over Europe, local church leaders seek to adapt structurally and pastorally to falling numbers and dwindling participation

EUROPE'S FRACTIOUS CATHOLICS SET OUT THEIR VIEWS IN SYNOD QUESTIONNAIRE
Like their counterparts around the world, Europe's bishops' conferences are supposed to have been engaged in a listening process for next October's Synod of Bishops on the family.

Evaluating Parish Social Ministry
Originally designed for parishes in the Archdiocese of St. Paul and Minneapolis, this assessment tool for Parish Staff and Leaders is a great device for all parishes in evaluating and improving their social ministry and social justice programs.

EVALUATING YOUR BISHOP'S PERFORMANCE?
There are some excellent bishops, but far too many of our bishops need a major performance assessment. In a revamped style of episcopal leadership, a number of fundamental reforms need to be implemented.

Evangelii Gaudium
Apostolic Exhortation of Pope Francis to the Bishops, Clergy, Consecrated Persons and the Lay Faithful on the Proclamation of the Gospel in Today's World.





Evangelium Vitae
On The Value And Inviolability Of Human Life: The issue of life and its defence and promotion is not a concern of Christians alone..., 25-March-1995 .

Evangelization requires bishops' self-examination
The new evangelization, at its heart, asks laypeople to go deep inside and examine their most essential instincts, their yearnings for a connection with the God of life. It also requires some deep interior digging on the part of the bishops themselves -- the kind of sacramental examination they'd like to see flower again among the faithful.

Evangelizing a Digital World
How Churches Can Communicate With Youth Today - By Father John Flynn, LC
ROME, OCT. 28, 2007 (Zenit.org).- Passing on the faith to the next generation is harder than ever in a world that is more and more secularized. A recent book offers recommendations on how to get the message across to a new mentality strongly influenced by changes in media technology.

Evangelizing in a secular world
Evangelizing to a secular world takes more than the fire-and-brimstone preaching of generations ago. (Father Ron) Rolheiser said that God appears in some form or another about 365 times in the Bible, always with the introduction, 'Don't be afraid.' With this in mind, he urged people to never preach fear in Jesus' name, and that changing somebody through fear is not real conversion. 'You might be able to save somebody from hell through fear, but you can't use fear to get them into heaven,' said Rolheiser.

EVENING PRAYER IS A WAY TO HONOR THE CYCLE OF TIME
To pray vespers is to become alive to a liturgical cycle that flows throughout the week, each office of worship informing the next.

Every Day Catholic
Every Day Catholic offers short, to-the-point features designed to help busy people be Catholic every day.

Every day the church should give birth to the church
"The State of the Church 2011" was the title of theologian Richard Gaillardetz's address at University of Toledo, Ohio. In the talk, he outlines some of the major changes that have transpired in the U.S. church following the Second Vatican Council. In asking where the church goes from here, Gaillardetz outlines two major challenges facing the church today — the flight of Catholics from the church and the use of authority by the hierarchy.

EveryDay Catholic
Every Day Catholic offers short, to-the-point features designed to help busy people be Catholic every day, including articles, prayers for the family dinner table or the fridge, and a brief quote offering food for thought.

Everyday Christianity
The important November '98 U.S. Bishops' statement on lay discipleship for the Millennium.

Everyday Christianity
From the USCCB: To Hunger and Thirst for Justice - A Pastoral Reflection on Lay Discipleship for Justice in a New Millennium.

EVERYDAY SAINTS
A life well lived does not come automatically; it requires a daily grind, and sometimes it is difficult to find the energy each day to put in the effort.

EVERYONE IS IN
It's easy to create unity by being against something or someone—by assigning a scapegoat. It's difficult to create unity by being prepared to be the person who the others are going to throw out.

EveryStudent.com
EveryStudent.com is an opportunity for college students to explore ideas and information about God, and learn what it might be like to have a relationship with God. What is the benefit of knowing God? Is there really a God who can be known? EveryStudent.com tries to address these and other related questions. Not specifically a Catholic site, however, the goal here is not to promote religion, but to talk about knowing God in a simple, relevant and respectful manner.

Everything finds its meaning in the cross
The Cross, wherever it is found, points to the mystery of our lives, a mystery that we cannot of ourselves solve. Monks place crosses in many places on our property to serve as reminders that Jesus is near, is to be remembered, is to be our life. Yet we forget...

Evolution and the Catholic Church
Father George Coyne, SJ, former director of the Vatican Observatory, talks with host Mike Hayes about the Catholic Church's official view on evolution with regards to scientific theories and religious interpretations of the origin of the world.

EWTN Online Services
This is the online home of the Eternal Word Television Network and is a truly well-done website. Lots of information and links! A traditional spirituality in a modern medium.

EWTN's Ask the Experts
Apologetics in a question/answer format - Questions about basic Catholic teaching, catechetical programs, morality and much more - from Mother Angelica's EWTN website.
EWTN's Ask the Experts

EXAMINING CONSCIENCE
The language of conscience is not so much the language of a right, but of a duty always to act in conscience — that is, the obligation to find and to follow what we understand to be God's will.

EXAMINING OUR SOCIAL SINS
What does it mean to embrace honestly an examination of conscience at a time and in a world where racism, violence and environmental degradation are so present?

Excellent Catholic Parishes

Author: Paul Wilkes
Paulist Press, Mahwah, New Jersey, 2001

Exclusive interview; Levada talks LCWR, criticism in the States
Cardinal William Levada, prefect of the Vatican's ultra-powerful Congregation for the Doctrine of the Faith, is a devoted disciple of his boss and mentor, Pope Benedict XVI, in virtually every way save one. While the former Cardinal Joseph Ratzinger was a celebrity as a Vatican official, Levada, who turns 76 today, keeps a much lower profile, preferring to operate behind the scenes.

Exclusivity IS Religiously Sinful
From Creations Magazine: Exclusivity is religion's besetting sin. In its purist form, exclusivity is the belief that only my religion can really teach the truth, lead you to God, offer enlightenment or bring you salvation - by Daniel O'Rourke.

Exhibition with Caravaggio's portrait of Pope who condemned him to death
Rome is hosting an exhibition with Caravaggio's 'Portrait of Paul V Borghese', the pope who condemned him to death. This painting has only been open for public viewing once, back in 1951.

Exiled in life, Jeanne Jugan soon to gain full recognition
The once banished and forgotten foundress of the Little Sisters of the Poor, Jeanne Jugan, will be canonized by Pope Benedict XVI Oct. 11, receiving the fullness of recognition she was denied in life.

Exit Signs
Many Catholics are temped to "spiritualize" Benedict's decision, but doing so avoids grappling with the unique features of the modern papacy. Catholicism has had a long, and often fraught, relationship with secular political power. The Catholic Church is, of course, heir of the Roman Empire, which emerged centuries after the turbulent—but long successful—marriage of ecclesial and state power held by the emperors Constantine and Theodosius (between 313 and 380).

Exodus Under Fire
From The Tablet: A profound series of crises has overtaken Middle Eastern Christianity in modern times. Displacement by war, genocide and interreligious conflict, leading to loss, emigration and exile are the main experiences of its followers. Some observers have even suggested that there is a "Christian barometer" that provides the world with an accurate measurement of the political atmosphere in the Middle East, according to how the Christian minorities are treated

Expanding the Catholic view on faith and politics
Tom Roberts of NCRonline reviews three new books: If the three books under consideration could somehow transform into individuals around a table, the result would be a high-level, compelling Catholic conversation rich with a sense of history and an understanding of the complexity and tensions inherent in considering the place of belief and believers in the public debates of the day. Not a bad group to consult before the upcoming election.

Experience and Faith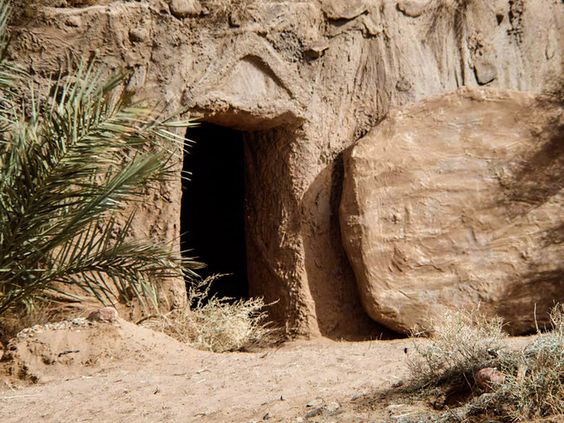 We are the proof that Christ lives with us still. Like the first disciples, we are His witnesses to all the nations. It is the Risen Christ who assures us of survival and victory. And we remember - especially on this day of Resurrection - we remember that in and through Jesus we have confronted evil, sin, disaster and death - and we have overcome. And we are called to a new level of faith and responsibility... a call to a deeper understanding of who we are as disciples of the Risen Lord. A new day is breaking; hope, the One who is hope, still lives.

Explanatory Letter on "Summorum Pontificum"
English translation, issued by the Vatican Information Service, of Benedict XVI's apostolic letter "Summorum Pontificum," issued "motu proprio," on one's own initiative, concerning the use of the Roman Missal promulgated by John XXIII in 1962.

Explore Eucharistic Spirituality
The Year of the Eucharist offers Catholics the opportunity to explore more fully their understanding of the great gift that the Eucharist is in their lives. St. Anthony Messenger Press and Servant Books offer a wide variety of resources to help in this exploration.

Extreme voices lead to politicized church
When the bishops of the United States gather later this month in Baltimore for their fall meeting, they ought to take some time to ponder a simple question: Were their words and actions during the recent election season the kind of discourse that informs and persuades or did they contribute to the partisan shrillness that we hope our teachers are educating youngsters to rise above as they mature into voting citizens?

Faced with Bereavement
How to support a friend or loved one who's grieving
Some practical research on bereavement within a Catholic context, especially for young adults.

Facts of Faith
Interested in learning about the Vatican secret archives? Want to know a little bit more about Catholic superheroes? Never knew what "Diet of Worms" really referred to? Then you won't want to miss Busted Halo's latest addition to its podcast lineup — Facts of Faith.

Failings of the Church
Looking at shortfalls in light of 'Amazing God'
Bishop Howard J. Hubbard of Albany, NY has been writing a series of monthly articles in his diocesan paper, The Evangelist, regarding the departure of so many Catholics from the church.

Faith and Best Practices
The young director of the Leadership Roundtable makes the connection between faith and best practices. Introduction and interview by Bill McGarvey of BustedHalo.com

Faith and Family Connections
Faith and Family need to connect. With true faith in God, a family will flourish! Our site is here to give ideas of things a family can do together to bring each member closer to God.

Faith and Politics 2008
NCR online's special coverage of the role that faith has in the political scene during this election year. There are essays, resources and articles, as well as opportunities for you to leave your comments to the various articles.

Faith And Reason Are In A Fight And Faith Is Losing
The book When the Enlightenment Hit the Neighborhoods: The Waning of the Catholic Tradition - and Hope for Its Future looks at why the traditional, authority-based way of doing faith has collapsed and what we can do about it. Only fifteen percent of young Catholics attend church regularly.

Faith at Home
Explore and enjoy your faith with your kids! Ideas for church seasons, Sundays, and holy days. Tips for playtime, stories, art & craft, family traditions, and lots more. Parenting articles, books and resources, and an ezine.

Faith Central
FaithCentral is an online Faith community produced by the Marist Internet Project and is currently sponsored by the Society of Mary, New Zealand.

Faith Direct
Faith Direct was founded in 2003 on the premise that a "cash-less society" will have a major impact on offertory and second collections for the Christian community. They provide a full service approach to electronic giving that would enable churches to focus on their ministry of building God's kingdom on earth.

Faith First
Published by RCL, Enterprises, Inc., Faith First a religious education program which introduces students and families to the pillars of the Catechism - Creed, Sacraments, Morality, and Prayer - every year, in every grade level. This is an interactive website, with activities, games, lectionary-based resources for catechists, and for parents to extend religious education into the home.

Faith Formation Forum
Share your ideas on faith formation at the online bulletin board, Faith Formation Forum. The editors at AmericanCatholic.org will screen and post your thoughts, and you can learn from others' ideas.

Faith Formation Update
Faith Formation Update is a free monthly e-newsletter for catechetical leaders with a focus on parish catechesis beyond textbooks and classrooms.

FAITH IN FOCUS WITH FR. JAMES MARTIN
A Catholic talk show: Each episode features a review of Catholic news, along withstories of Catholics around the world through social media posts and video chat interviews.

Faith in Politics
The purpose of the church is not to be socially agreeable; it is to speak robustly to the state on behalf of those who cannot speak effectively for themselves. The church's increasing engagement on the environment - and specifically on global climate change - falls into a similar category. By definition, the planet cannot speak for itself. It is the fundamental ethical challenge of our age to protect the planet - in the language of the Bible, to be proper stewards of creation.

Faith in the Workplace
From Chriatianity Today: What are the practical, day-to-day implications of "the priesthood of all believers" (I Peter 2:9)? Chief among these is that our everyday, ordinary work is sacred, holy … an offering to God. Here are some practical tools for a Christian in the workplace.

Faith in the Workplace
From Religion and Ethics online: Ten years ago, there were only 25 workplace ministries. Today there are more than 900, along with thousands of Bible and prayer groups that meet regularly at the office. And several of those companies that allow employee prayer groups include a range of Fortune 500 -- like Pepsi, Coca Cola, Ford Motors, American Airlines, Intel, Texas Instruments, and Sears. What are the reasons for such an explosion of faith in the workplace and what impact is it having on employees?

Faith Streams
FaithStreams brings you faith-based video and text -- resources to inspire, inform and entertain. Enjoy streaming video, video-on-demand and a vast library of articles and features. Explore a topic to find information on everything from religion and spirituality to arts and culture to faith and healing. Browse our video library for religious video like worship, and faith-related programs like docu-dramas, music, talk shows and special events.

FAITH TO FAITH AND FACE TO FACE
It is time for a change. And healthy religious people have a serious responsibility to be alert and to accept the challenge to critique and halt religious violence.

Faith, reason and modernity
From the Tablet: Words from the lecture given by Benedict XVI in Regensburg earlier this month have reverberated around the world, because of their perceived criticism of Islam. - by Anthony Carroll

Faith.org
A group of priests, religious and lay Catholics working to foster the Catholic faith and spiritual life of many people, especially through youth events and various publications.

FAITHFUL ASPIRATIONS
How can we make room for everybody in the church? Instead of setting up criteria and then judging one another according to those, can we just presume an ideal and acknowledge that we all inevitably fall short of that ideal.

Faithful Citizenship
Forming Consciences for Faithful Citizenship
A Call to Political Responsibility from the Catholic Bishops of the United States. The U.S. Bishops' Reflection on Catholic Teaching and Political Life - promlulgated at their November 2007 meeting.

Faithful Citizenship
From the USCCB: In the Catholic tradition, responsible citizenship is a virtue; participation in the political process is a moral obligation. This is the homepage for the US Bishops' General Counsel Guidelines for Catholic Organizations regarding Catholicism and the Political process. Visit this site often as additional information and resources will be added periodically.

Faithful Citizenship update
The United States Conference of Catholic Bishops has decided to "re-propose" its document "Forming Consciences for Faithful Citizenship" to American Catholics in advance of next year's national elections, making no changes to the document itself, which passed overwhelmingly in 2007, adding only an "Introductory Note" to the text.

Faithful Disagreement
On the day Benedict XVI was installed as the Catholic Church's new Pope, NBC News' Meet The Press assembled a panel to address some important issues facing the Church.

Faithful in a Very Little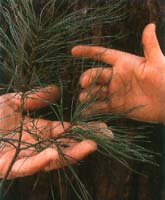 The Gospels tell us that there is no way we can claim to love God without being accountable to Love itself, and without living our lives in the service of others. It is our task to enter into this mystery over and over again, so that we will always see something we have never seen before. It's all about listening to a story with open ears and a fresh heart. It is about crossing over into uncharted lands. It is about constant, interior conversion.

FaithTrust Institute
FaithTrust Institute is an international, multifaith organization working to end sexual and domestic violence. We provide communities and advocates with the tools and knowledge they need to address the religious and cultural issues related to abuse.

FALSE CHOICES & RELIGIOUS LIBERTY
Saving religious liberty from the quicksand of reckless rhetoric and political posturing won't be easy.

Familia
Familia is a Catholic program committed to strengthening all families. Its mission is to strengthen families by helping men and women live their vocation to marriage and parenthood in all its fullness.

Family and Society Database
The Heritage Foundation's Family & Society Database catalogs social science findings on the family gleaned from peer-reviewed journals, books, and government surveys. Serving legislators and staffers, journalists and writers, teachers and students, as well as clergymen and helping professionals, the Database makes social science research easily accessible to the non-specialist.

Family Caregiver Alliance
FCA was the first community-based nonprofit organization in the country to address the needs of families and friends providing long-term care at home. Long recognized as a pioneer in health services, FCA now offers programs at national, state and local levels to support and sustain caregivers.

FAMILY IN FOCUS
How do we continue the conversation started by the synod? The work before us should transpire in a climate of profound prayer, respectful discussion and disinterested discernment.

Family Life Center
Here you'll find articles and resources on faith and family life. Whether it's strengthening your Catholic marriage, building the Catholic family, tackling the terrible two's, passing on the Faith, or parenting teens, you'll find the practical help you need.

Family Life/Parenting
After a Disaster
Catholic FamilyLand
Catholic Parenting
Catholic Moms
The Catholic Mother's Internet Connection
Domestic Church
FamilyCares
Family Life Institute
Family Ministry
The Family: Seedbed of Vocations
Holy Families
How to pass on the articles of faith
Kid's Web
Our Family Magazine
National Association of Catholic Families
National Association of Catholic Family Life Ministers
Rainbows
Schwab Foundation for Learning
St. Joseph's Covenant Keepers

Family Prayer Night
Family Prayer Night is a lay organized, Eucharist-centered, family-led Marian devotion for the universal restoration of marriages and families by means of prayer and the graces flowing from the Sacramental Life of the Church.

Fast Pray Give
Each day throughout Lent, starting on Ash Wednesday, the calendar's link for that day will become active, revealing a Daily Jolt for spiritual contemplation relating to Lent, and new and practical ideas for fasting, prayer and almsgiving.

Father Donald Cozzens: How to Build Better Church
While some people try to ignore the fractured foundation of our Church, Father Donald Cozzens calls attention to the cracks in hopes of inspiring enough people to work together to repair the damage.

Father Leo- Web chef
Father Leo Patalinghug believes that the key to a healthy family are healthy meals eaten together, and he's sending that message out through his web show, "Grace Before Meals." With 10,000 hits a day, Father Leo is able to share his wisdom and his family-friendly recipes in order to feed his flock: body, mind and soul.

FATHER MERTON AT 100; STILL INSPIRING PEOPLE TO GET CLOSER TO GOD
Father Merton's concerns are as pertinent today as they were when he wrote about them half a century ago.

Father Paul Keenan
The website of Fr. Keenan, Director Of Radio Ministry for the Archdiocese Of New York and co-host "Religion On The Line" radio program. Listen online to samples of his "As You Think" broadcast programs.

Father Ray's 'Other' Corner
Blog of Fr. Ray Suriani, containing Homilies, reflections on the daily readings and articles of interest.

FATHER RICHARD ROHR ON RACISM, NON-DUAL THINKING, AND JESUS CHRIST
As a proponent of the Perennial Tradition with a distinct Wisdom Lineage, Rohr is known for his ability to reach spiritual seekers across traditional religious boundaries.

Fatima
Sister Lucia, the last survivor among the three Portuguese children to whom the Virgin Mary appeared at Fatima, has died at the age of 97. Visit ewtn.com's tribute to "Fatima: A Grace for Mankind."

FEAR OF GOD AS WISDOM
A healthy theology of God demands that we stop teaching that hell can be a nasty surprise waiting for an essentially good person.

FEARFUL ASYMMETRY
Just-war theory is a set of beliefs that reaches back at least as far as Augustine. Within this theory, jus ad bellum concerns the justice of going to war in the first place, while jus in bello concerns justice in the conduct of war.

Feast of All Saints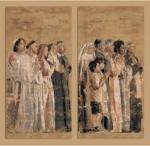 We come to this feast in faith because we have learned to believe in, to hope in God's promise of eternal life. We know that hope, like faith, is a gift of God. We can't earn it; we can't arrive at it by intellectual searching. We must pray for the grace to believe in Jesus as the final and fullest revelation of God's love for us. We must come to know and trust Jesus as our God-given way and truth and life.

Feast of the Annunciation Celebrates a Proud Mary
Depending on whether you are of Orthodox or Catholic faith, the feast of the Annunciation was either Sunday or Monday. For one woman, it's a holiday that's always worth celebrating. - Available in audio and as a podcast.

FEBRUARY ABUSE SUMMIT WILL HAVE TO NAVIGATE WATERS OF A GLOBAL CHURCH
Pope Francis' crunch summit on child protection in February is poised to open a new chapter in the Church's response to the clerical sexual abuse scandal, ending what has been a haphazard and inconsistent approach to child protection.

Federation of Diocesan Liturgical Commissions
The Federation of Diocesan Liturgical Commissions represents Roman Catholic Diocesan Offices of Worship and Liturgical Commissions throughout the United States.

FEEDING OFF LIFE'S SACRED FIRE
What we see in all the negative things that make up so much of the evening news each day is not evil energy but rather the misuse of sacred energy.

Fellowship of Reconciliation
The Fellowship of Reconciliation is the largest, oldest Interfaith Peace organization in the United States and is dedicated to the promotion of nonviolent conflict resolution.

Fellowship of Reconciliation
The Fellowship of Reconciliation is an international, spiritually-based movement of people who, from the basis of a belief in the power of love and truth to create justice and restore community, commit themselves to active nonviolence as a way of life and as a means of personal, social, economic and political transformation.

Fellowship of Reconciliation
The Fellowship of Reconciliation is the largest, oldest Interfaith Peace organization in the United States and is dedicated to the promotion of nonviolent conflict resolution.

Feminism and Patriarchy
Theological and doctrinal developments sometimes come out of officially discredited movements. Though Pope John Paul II and the Congregation for the Doctrine of the Faith criticized the errors of liberation theology, for example, the church soon afterward incorporated leading liberation ideas like "structural sin" and "the preferential love of the poor" into its own teaching. In the same way, it is past time for church officials to recognize the proven insights of feminist theology and to dialogue with its critique of the injustices done by patriarchy.

Feminism, Vatican-style
From The Tablet, Tina Beattie writes: Rome's new document on men and women shows that feminists and the Church have more in common than perhaps either realises, but Catholic theology has yet to describe the sacramental nature of women.

Few Surprises. Francis Is Just That Way
The first actions of the new pope reviewed in the light of his autobiography. The reasons for his silence on issues that most set the Church against worldly powers: birth, death, family, religious freedom.

Fiddling while Earth burns
Last week it was the G8 environment ministers; this week it's a UN summit in Rome on the food crisis; next week it's finance ministers ahead of the G8 summit proper in Japan next month: all producing little more than hot air to add to the greenhouse gases threatening our planet.

FIDELITY AND FORGIVENESS IN POP CULTURE
On the tail of a year that still has many of us reeling, it's good to know that some good things came out of 2016, stories of resilience, love, forgiveness.

Fidelity in a Broken World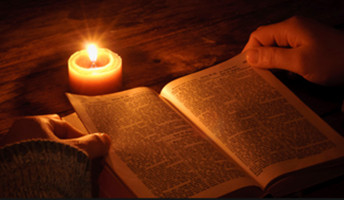 The Gospel presents the vision of a whole new way of acting and being. Whether we are married, divorced, single or celibate, we all know how far we are from fully embracing that vision of new life. We struggle to live the Gospel ideal in all walks of life, including marriage, but we fall short. Yet, the Lord comforts us with the realization of how much we are loved by our God and the assurance that this love is unbreakable.

Fides et Ratio
On The Relationship of Faith and Reason: Faith and reason are like two wings on which the human spirit rises to the contemplation of truth... 14-Sep-1998.

Fifty years ago today, Pope John XXIII called a council
The Council after 50 years: an author's invitation to forgiveness, to moving ahead.
Ninety-three years passed between Vatican I (1869 -1870) and Vatican II (1962 -1965). Many believed the church had been doing quite well as it was, and should resist any enterprise that would disturb its temporal order. But not Pope John XXIII.

Filling the Gaps
The pope calls for neither one world government nor untrammeled sovereign autonomy, but for effective global governance. Institutional pluralism carries costs, including overlapping jurisdictions and coordination difficulties. But these institutions already exist, and so can be more quickly reformed to serve better the needs of the world's most vulnerable.

Film review
From HollywoodJesus.com host, David Bruce: The reason why Mel Gibson's The Passion of The Christ is such an important film is that it underscores the emotion, pain and passion of the crucifixion of Jesus Christ.

Film Review: The Nativity Story
From Religion and Ethics online: The Vatican has just hosted the world premiere of THE NATIVITY STORY, a movie from Hollywood's New Line Cinema about the birth of Jesus. THE NATIVITY STORY is being heavily promoted to Christians and Kim Lawton has a preview.

Final Chapter, First Words Benedict, Francis & 'Lumen Fidei'
No pontiff writes an encyclical alone; such a document passes through many hands before it reaches its intended audience – Catholics worldwide. Seeking a papal mind in an encyclical will yield as well the conversation of a papal reign.

FINAL SYNOD DOC; CHURCH MOST FOCUS ON LISTENING TO, WELCOMING THE YOUNG
The document says young Catholics are 'co-responsible in the mission to bring the Gospel to emerging generations.

Finding Common Ground at Ground Zero
Interfaith activist Eboo Patel on the Ground Zero Islamic Center controversy
A few months following the September 11 attacks in New York City, Eboo Patel—like countless other Americans—visited ground zero and prayed in memory of those who were murdered. Nearly a decade later Patel—a Muslim-American who is the founder of Interfaith Youth Core (IFYC) —now sees that prayerful moment through a different lens.

FINDING GOD IN ALL THINGS
Interview: James Martin has followed the calling of St. Ignatius of Loyola, the founder of the Jesuit order, to 'find God in all things.'

FINDING GOD, FINDING ME
God's communication with us happens in all sorts of ways: desires, emotions, feelings, memories, insights, and all the things that happen in prayer and quiet moments.

Finding leadership roles for women in the church
It should now be clear that the authority of Catholic women ought not be limited to the power of persuasion; it deserves both voice and vote. Since ordination is off the table, some other solution must be sought that will lead to a church in which women are, if not more important than priests and bishops, at least equally so, sharing equally in the governance and guidance of the people of God.

FINDING MERCY AT THE TABLE
What is the special contribution of the once-broken, the imperfect, to a Christian community coming together to witness to God's forgiving love?

Finding Strength in the Desert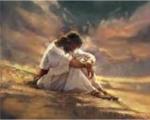 Very few of us would never even think of venturing out into the desert alone to begin with. But Jesus does. And He does knowing full well what's ahead of Him. And He also knows that this short period of time is absolutely necessary for Him to continue on with His ministry. No one really knows what happened in the desert wilderness - and the Gospel does little to paint a complete picture; but this story reveals the humanity of Jesus in a way that no other passage does.

Fired by the Spirit
Small communities are not only an integral part of the communion which is the Church. They are also an important spur to renewing the mission of the Church. In 2003, The Cardinal Archbishop of Westminster wrote a series of articles in The Tablet where he stated his conviction that small faith communities hold the key to parish renewal. This article is worth a re-read.

Fired! Do Church Employees Get Unemployment Benefits?
Unemployment is difficult. For many, it's downright tragic. But at least when the hammer falls there's the guarantee of a half year's worth of benefits through the government's unemployment compensation system. Unless you work for the church. Churches and religious organizations are exempt from paying unemployment taxes, which fund the system.

Fireside Catholic Publishing
Fireside has been and continues to be the leading Catholic Family Bible publisher since the introduction of the New American Bible text in 1970.

Firewatch
Firewatch is dedicated to distributing information on the works of Thomas Merton and on religious contemplation in general. This site has been chosen as one of the 500 most significant Catholic web sites on the Net.

First Appearances: Why Mary Magdalene was ready to see
From BustedHalo.com: It has always fascinated me that in every Gospel account when Jesus first appears back from the dead Mary Magdalene is there. Other women are named, but Mary is always among them and in John's Gospel is the powerful story of her face-to-face solitary encounter with the Risen Christ.

First Reconciliation - A Talk to Parents
From Domestic Church, preparing your child for Reconciliation, by Father John Lacey.

First Things: A Journal of Religion and Public Life
An interreligious, nonpartisan research and education institute whose purpose is to advance a religiously informed public philosophy for the ordering of society.

Fishers of Men
A new program launched today by the bishops' Committee on Vocations is meant to renew priests' sense of vocational fulfillment and to encourage them to draw on that satisfaction and invite other men to pursue the priesthood.

Five habits of highly effective parishes
How do bustling parishes stir up so much activity and enthusiasm? Experts share a few key ingredients that have proven to be a recipe for success. "Change is never easy, but done in small doses and in baby steps, it can be done."

Five observations on the new cardinals
Naming new cardinals is among the more important acts of any papacy, because the cardinals form the "electoral college" that will pick the next pope. That's arguably even more significant this time around, given that Benedict XVI will turn 85 in April - and although there's no sign of any health crisis, at that age it's natural to begin thinking about what might come next.

FIVE PRAYERS CATHOLICS CAN TAKE TO HEART
The issue of prayer is not prayer; the issue of prayer is God. One cannot pray unless he has faith in his own ability to accost the infinite, merciful, eternal God.

Five Questions for Andrew Greeley
In the August 13-20 edition of America, Father Andrew Greeley writes about American Catholics Today, a recent sociological study that seeks to gauge what "elements" of Catholicism are most important to people in the pews. For more than three quarters of respondents, helping the poor, the Resurrection, the sacraments and Mary were "very important." "At the bottom of the list were abortion, teaching authority, death penalty and celibate male clergy," Father Greeley writes.

FIVE REASONS POPE FRANCIS EMBRACES THE VATICAN II LITURGY
It is not news that the liturgy has been a contested field in Catholic life over the past few decades. Opposition to liturgical reform began even before the conclusion of the Second Vatican Council.

FIVE TAKEAWAYS FROM ANOTHER BLOCKBUSTER POPE FRANCIS INTERVIEW
Keeping to a format that has become a favorite for this pope, Francis used a high-profile interview to shed light on his thinking, and Vatican policies, on a number of hot-button social issues.

FIVE WAYS FRANCIS HAS CHANGED THE CHURCH
If any institution needed a "turnaround artist" in the spring of 2013 it was the Catholic Church. Francis seemed to grasp that the Catholic Church was in desperate need of a rebranding.

Fixing the System That Put Monsignor Lynn in Jail

This essay is not designed to exonerate Monsignor Lynn. It is however an attempt to help people understand why he acted as he did. It is also a proposal to prevent such behavior from happening again.
Flame Ministries International
A Lay organization of preaching ministries from Australia, feeding the poor in spirit.

FLIRTING WITH SCHISM
The people behind this attempt to force Francis to resign are a small minority of Catholics in the United States; they do not reflect Francis's relationship with the whole U.S. church, much less the Catholic Church globally.

FLYING SOLO; LIFE AS A SINGLE CATHOLIC
Being single doesn't mean there's something wrong with you—it just means you've chosen a different path.

FMAVIN.org
FAMVIN is both … a news site and a community of more than 2 million people. The word "FAMVIN" refers to those who try to follow Christ evangelizer of the poor in the model presented by the life of Vincent de Paul and his collaborator, Louise de Marillac.

Foccus and ReFoccus
Foccus & ReFoccus is an internationally used personal inventory, available in ten languages, that helps couples become more aware of what is important to themselves and each other. Couples learn how to identify and work through issues before marriage and to better understand the many aspects of a successful relationship

Focus on Holy Week
Homilies, activities and liturgical moments from the Holy Week and Easter Services at St. Peter's Basilica, Rome, 2004.

FOCUS ON PREACHING THE KINGDOM IS KEY TO ENDING CLERICALISM
Francis should change canon law so one does not have to be a priest to be the "pastor" of a parish. Give qualified lay men and women and male and female deacons real power and authority...

FOCUS ON THE FAMILY
Focus on the Family is a global Christian ministry dedicated to helping families thrive, and providing help and resources for couples to build healthy marriages.

Focusing on the Three Cs
That loud noise you hear is the sound of teenagers rejoicing that the school year is finally over and they are free to pursue the joys of summer. No doubt for most, that includes lying in the sun, going to the beach with friends, and resting up for the fall. For pro-life teens, the story should be different

Follow Me
God beckons us in the most unusual and exciting ways. Slow to anger and quite creative, He challenges us to pay attention to the small things in life, and to follow Him. Whenever He calls us to serve, we are transformed by an experience that strengthens our faith and conviction in the love of Christ. It is especially in these times that we can clearly see what Christ calls us to do - love unconditionally.

Follower... Disciple... Witness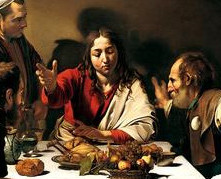 All of the Gospel stories are about real issues; they speak to what's on our minds and what troubles our hearts. They strengthen us when we doubt. These stories are not only for the good days and celebrations of our lives. They are also for when we face darkness, when life feels threatening, when the darkness seems overpowering and we are afraid of losing our bearings. God speaks to us through these stories, they are our light in darkness, our compass for when we feel lost.

Following Jesus
The goal of this site is to discover ways to be a faithful follower of Jesus in a postmodern world. It is well worth a visit just to view to the opening audio-visual flash presentation, which expresses what it means to follow Jesus over two thousand years after his birth. The presentation doesn't offer a creed, but it's a declaration of faith in Jesus. It's what he said and did himself, while he was on earth.

Following Jesus - According to the Letter or the Spirit?
From Fr. Ron Rolheiser: What makes us genuine disciples of Jesus is living inside his Spirit, the Holy Spirit, and this is not something abstract and vague. If one were searching for a single formula to determine who is Christian and who isn't, one might look at the Epistle to the Galatians, Chapter 5. In it, St. Paul tells us that we can live according to either the spirit of the flesh or the Holy Spirit

Food aid experts; 'world hunger can be eliminated'
Despite the global economic crisis, soaring food prices and reports that millions more people joined the ranks of the undernourished in 2008, key experts at a major food aid conference here April 6-8 shared a tangible optimism that both the will and means are now at hand to attack and even possibly conquer world hunger.

Food Aid: When generosity isn't enough
The U.S. sends more food aid overseas than any other nation. Are U.S. food aid policies helping the poor -- or helping to keep them poor? Tom Fox interviews Sophia Murphy, senior advisor to the Minneapolis-based Institute on Agriculture and Trade Policies to learn how U.S. food aid policies are working -- or not working. (Podcast from NCR online)

Food for the journey
The exclusion of divorced and remarried Catholics from Communion has distressed many of them and been at the centre of recent debate about their pastoral care. Here, in the week commemorating the Last Supper, a leading Aquinan theologian looks at the theology of St Thomas and his understanding of God's forgiveness which always impels people towards Communion.

For Catholic Schools, Crisis and Catharsis
It is a familiar drill in nearly all of the nation's Roman Catholic school systems: a new alarm every few years over falling enrollment; church leaders huddling over what to do; parents rallying to save their schools. And then the bad news.

FOR CATHOLICS, GRADUAL REFORM IS NO LONGER AN OPTION
Yes, there is still holiness in the church. But the sin is so pervasive and corrosive that it is irresponsible to talk about anything else.

FOR GOD SO LOVED THE COSMOS
Yes, God so loved the whole blooming, buzzing, evolving, groaning cosmos that Jesus' life, death, and resurrection connects it forever with redeeming promise.

For I Was Ill and You Cared For Me
A Catholic convert calls on his Church to be a positive force in extending health care to all.
Some would argue that even if President Obama is a righteous leader, some future administration will add abortion and euthanasia to the list of mandatory services. This is a valid concern, however it calls not for stonewalling but for continued political engagement.

For many of us, faith is in flux
Young adults are most likely to switch churches - or stop going, study finds
About half of all American adults have changed religious affiliation, most often because they felt spiritually unfulfilled or found a church they liked better, according to a recent study.

For Pope Francis, a year of reform and evangelization
As leader of the universal church, a pope must direct his ministry in both of the ways traditionally described by the Latin terms "ad intra" and "ad extra": inwardly to the church itself, and outwardly to the rest of the world. Pope Francis has accordingly spent the first year of his pontificate pursuing two ambitious projects: revitalizing the church's efforts at evangelization and reforming the church's central administration.

For the 99 Percent
The Pontifical Council for Justice and Peace offers an analysis of the problems underlying the sputtering world economy. Even more, it offers challenging solutions, including a financial services tax, the conditioned recapitalization of banks that reinvest in "the real economy" and a world authority to regulate international financial transactions.

FOR THE COUNCIL OF CARDINALS, CURIA REFORM IS AN EXPERIMENT IN FLEXIBILITY
How does Pope Francis carry forward the reform of the Roman Curia? Gradually, step by step, by trial and error.

For the love of justice
From The Tablet: Much of the reaction to Pope Benedict XVI's first encyclical has dwelt on the practice of personal love and less on the practice of charity and social action. But both are crucial to the Pope's powerful message.

For the pope, making peace is now part of the job
Vatican City - Pope Francis is leading the Catholic church on an extraordinary campaign to prevent President Barack Obama's proposed military strike on Syria. Exceptional as they are, however, Pope Francis' actions have followed in close continuity with the spirit and record of his predecessors.

FOR THE "HARD OF HEART" THE LAW OF MOSES STILL APPLIES
So says an illustrious biblicist, with a new interpretation of the words of Jesus on marriage and divorce. But the Catholic Church has always preached indissolubility without exception. Will it come to admit second marriages, as in the East?

FOR US AND FOR OUR SALVATION?
Rethinking Jesus' death radically changes our image of God the Father from punishing and wrathful to one with whom most parents can identify.

For us and our salvation; Father Donald Senior on the passion
What do we mean when we say that by Jesus' suffering and death we are healed—a mystery if ever there was one? The scriptures speak of the number of ways in Christian tradition that suffering can be purifying. Suffering can tell us what counts and what doesn't count. It exposes some false securities that we might have. If we're faced with a serious illness, for example, it can be a source of discipline and wisdom.

For Your Marriage
This attractive, easy-to-navigate site of the U.S. Conference of Catholic Bishops bills itself as offering "resources for living happily ever after." The Web site is just one element of the multi-year National Pastoral Initiative for Marriage project, which is aimed at communicating the meaning and value of married life for the Church and society and to work to build a culture of marriage.

FORGET THEOLOGICAL PURITY — THE CHURCH NEEDS A REVOLUTIONARY SPIRIT
Organized religion in the West seems both lifeless and pregnant with possibility. Here's how we fix it.

Forgive? Excuse Me?
From Trauma and Chaplaincy, The issue of forgiveness can be critical for those who have been severely abused, by Fr. J. Mahoney, M.Div.

Forgiveness as the Catholic yoga
In a post-modern, pragmatic, "gimme-something-that-works" sort of world, Eastern religions have had considerable success in exporting elements of their spirituality and tradition that meet perceived contemporary needs. Does the Catholic church have something similar to put on the market – a practice which meets or exceeds imminently practical, secular standards of effectiveness, but which could also serve as a calling card for the broader Catholic tradition?

FORGIVENESS GOES ABOVE AND BEYOND SEVENTY-TIMES-SEVEN PARDONS
Nearly every time Jesus offers his followers a word of comfort, healing, or peace, a teaching that is either confusing, daunting, or damn near impossible seems to be waiting in the wings.

FORGIVENESS INVOLVES KNOWING HOW GOD WOULD HANDLE OUR FAILURES
Forgiveness involves a reach beyond our ways of handling our failures to the way God handles them. The reach can be a long one, for the ways of God may move us a good distance from our comfort zones.

Forming Disciples For The Third Millennium
From Archbishop Charles J. Chaput, opening remarks to the 30th annual Mile Hi Congress -- the largest Catholic conference on religious education in the Rocky Mountain region.

Foundations of Christian Faith
Karl Rahner's Foundations of Christian Faith has been described as a "summa" of Catholic theology for the twentieth century. This web site, created by Mark F. Fischer, outlines the Foundations and paraphrases Rahner's thought from the view point of the pastoral minister.

FOUR CHALLENGES FOR THE BISHOPS AT SYNOD ON YOUNG PEOPLE
The future of the Catholic Church is with the young... If the church cannot attract and keep young people, it has no future.

FOUR WAYS POPE FRANCIS IS TRANSFORMING CHURCH LIFE
These pastoral concerns include the growth of singleness among adult Catholics, single parenthood, the delay of marriage due to poverty, the emergence of combined households, violence and abuse of children and women...

Four years of Pope Benedict XVI
On April 19 Pope Benedict XVI marked his fourth year in the papacy. Three days earlier, he had turned 82. At age 78, Joseph Ratzinger was the oldest person elected to the papacy since Clement XII in 1730.

FOUR YEARS ON; POPE'S COMPASSIONATE 'DISRUPTION' OF THE CHURCH SHOWS NO SIGNS OF SLOWING DOWN
But this papal disruption has caused turbulence. The Pope's restless drive for a radical, pastoral conversion inside the Church has upset people, particularly more traditional believers.

Fr. Andrew Greeley, sociologist and priest-novelist, dies at 85
Fr. Andrew Greeley, an eminent sociologist of religion who also happened to be probably the best-selling priest-novelist of all time and the Catholic church's most prominent in-house critic, died Wednesday in Chicago. He was 85.

Fr. Brian Kolodiejchuk
A SocialEdge.com inteview: When a Gallup Poll taken in 1999 asked Americans to name the people they most admired from the twentieth-century, Mother Teresa topped the list. Revered and beloved the world over for her work with the poor, Mother Teresa was quickly put on the fast track toward being considered an official saint. Yet while millions already consider her a saint, little if anything was known to the world about the intensity and difficulty of her interior spiritual life.

Fr. Charles Curran: A Place for Dissent
"Habemus papam. I heard these words in St. Peter's Square as a young seminarian on October 28, 1958. My first impression of Pope John XXIII was disappointing. Pope Pius XII was an austere and ascetic figure, but John XXIII was a roly-poly Italian who was waving to the crowd even before he finished his first blessing."

Fr. Pat's Place
Father Pat Umberger is a Roman Catholic Priest of the Diocese of La Crosse, Wisconsin, who offers resources in prayer, faith formation, life issues and Catholic spirituality.

Fr. Peter West's Catholic Blog
"My intention is to use this blog to educate people about the Catholic faith and culture, especially to promote respect for human life, especially where it is most threatened; in the beginning by abortion, in its end stages by euthanasia and by threats to our national security by terrorists. I especially hope my blog will become a resource for priests to help them with their preaching. I'll also give my own opinion on current events."

FRANCE'S CATHOLIC CHURCH HELPS SOCIETY REFLECT AFTER TERRORIST ATTACKS
In the weeks ahead, France's long-suffering Catholic church could offer important help in finding answers.

FRANCIS & FRANCIS
No one ever said that servant leadership would be easy. But as we mark the 791st anniversary of St. Francis's passing to his rewards, we are still talking about the example he set for Christian life. He's a worthy model for a pope.

FRANCIS & THE FATE OF THE SYNOD
The question now is if and when—and at what cost—the pope will seek to implement a path he clearly favors.

FRANCIS AND BARTHOLOMEW
Pope Francis and Ecumenical Patriarch Bartholomew, leaders of the millennium-long separated Roman Catholic and Eastern Orthodox churches, have issued resounding and historic calls for the reunification of their global communities.

Francis and divorce
Pope Francis continues to drop hints about the possibilities of "development" in the Catholic Church's treatment of divorce. Little by little, watched no doubt by a nervous Vatican Curia, Pope Francis appears to be raising the stakes.

Francis and the self-reform of the Church

What is the Pope's power? What type of power is it? It is a power "of service". In the few days of his pontificate, and today with the mass for the official start of his ministry, Francis has already given precise and important signals about the future.
Francis at 100 days -'the world's parish priest'
Cognitive dissonance is how psychologists describe the anxiety generated when experience conflicts with one's model of the world. In effect, that's precisely the crossroads at which the Catholic world stands after the first 100 days of the Pope Francis era.

FRANCIS AT FIVE YEARS
Over the five years since his March 2013 election, as the first pope of the global south, Francis has left the world in little doubt where his church stands on key contemporary issues.

Francis at the six-month mark seems a force of nature
As it's come to be understood in the 21st century, the papacy is really an impossible job. A pope is expected to be the CEO of a global religious organization, a political heavyweight, an intellectual giant, and a media rock star, not to mention a living saint. Any one of those things is a life's work; rolled together, they're a prescription for perpetual frustration. Yet at his six-month mark, Pope Francis is drawing better reviews on those five scores than anyone might reasonably have anticipated.

Francis calls on the young and old to work together more
"It's good for the elderly to communicate their wisdom to the young, and is good for young people to gather this wealth of experience and wisdom, and carry it forward," Francis said, proposing a pact between generations and focusing on the "mystery of encounter."

FRANCIS DECENTRALIZES MOST AUTHORITY FOR LITURGICAL TRANSLATIONS TO LOCAL BISHOPS
The process of crafting translations of Latin texts into local languages has been one of the most controversial and acrimonious in the Catholic church since the end of the Council, held from 1962-65.

FRANCIS DECRIES CHURCH'S 'CULTURE OF ABUSE AND COVER-UP'
Pope Francis has become the first leader of the Catholic Church to publicly decry a 'culture of abuse and cover-up' [and] that clergy sexual abuse has continued because church leaders have not taken victims seriously.


FRANCIS DOESN'T LIKE THE SEMINARIES. BECAUSE THEY FORM PRIESTS WHO ARE 'RIGID'...
In this fourth autumn of his pontificate, Jorge Mario Bergoglio is showing special concern for the seminaries, meaning the formation of new priests.

FRANCIS FLOGS THE CURIA. BUT WHAT A GAP BETWEEN WORDS AND DEEDS
The summit on the reform of the Church's central government is approaching. But in the meantime, the pope is moving forward on his own. In some cases, driving out the good and rewarding the bad.

FRANCIS INVITES CHANGE, BUT WE ARE THE CHANGE
We have a new model of what the church should look like to others as well as what we ourselves can hope for from it in our own lives.

FRANCIS IS REFORMING ROMAN CURIA BY CIRCUMVENTION
Pope Francis has begun another round of meetings with his Council of Cardinals, a special advisory group he formed just a month after becoming Bishop of Rome.

FRANCIS MAKES CLEAR HIS MISSION AS POPE IS FAR FROM ENDED
He said that his mission entails being able 'to dream' and to share this dream and experience of life with young people today so that they may live prophetic lives.

Francis of Assisi
Most people know Francis as a middle-ages ascetic who loved animals. The complete story is even more interesting - An interfaith appreciation of one of the most popular catholic saints.

Francis points the way to peace
Pope Francis has demonstrated once again that he has an intuitive grasp of the power of symbolism.

FRANCIS REACHES OUT TO THE MARGINS IN HIS PICKS FOR NEW CARDINALS
With his picks for new cardinals announced on Sunday, Pope Francis continued his campaign to reach out to the peripheries.

FRANCIS REFUSES TO FALL INTO 'TRAP' OVER 'ERRORS' IN AMORIS LAETITIA
Pope believes questions posed on divorced and remarrieds are designed to force him into debate on cardinal's terms...

FRANCIS SHOULD SEIZE MOMENTUM OF CHILE RESIGNATIONS
The shock of these mass resignations creates an opportunity and momentum that Francis should seize upon to implement the tribunal he proposed three years ago. No more delays. He should act now.


Francis the Liberal?
Does it make any sense to call Pope Francis a liberal? For that matter, should any faithful Catholic — a word that means "universal"—be described as "conservative" or "liberal"? Or does the use of these terms necessarily involve the misapplication of essentially political concepts to a religious community? Does their use inevitably divide and polarize the Body of Christ?

Francis the peacemaker
Much attention has been given to the pope's concern for the poor, which was reflected in his choice of Francis as his papal name. But as Pope Francis explained to journalists three days after his election, he also chose the name Francis because St. Francis of Assisi is "the man of peace. ... He is the man who gives us this spirit of peace."

FRANCIS TO BISHOPS; LET THE LAITY LIVE
As a member of several Vatican commissions and offices he knows full well that not everyone is on board with Pope Francis's vision for the Church or his program for reform.

Francis turns on charm in first meeting with press
Pope Francis offered intimate insights Saturday into the moments after his papal election, telling an audience with the press that he was immediately inspired to take the name of St. Francis of Assisi because of his work for peace and the poor — and was embraced by another cardinal amid applause inside the conclave.

FRANCIS' CHALLENGE TO BISHOPS
Pope Francis is known for preaching the compassion and mercy of God, but he can be pretty tough on priests and bishops. Like Jesus with the religious leaders of his time, Pope Francis does not pull his punches.

FRANCIS' CORRECTION OF SARAH SHOWS VATICAN II IS HIS 'SURE COMPASS'
Pope Francis' letter to Cardinal Robert Sarah, correcting him on the procedures now in force for producing liturgical translations, has been both praised and denounced as an ecclesiastical "slap down."

FRANCIS' ENCYCLICAL, AN URGENT CALL
In what has already been the most debated papal encyclical letter in recent memory, Francis urgently calls on the entire world's population to act, lest we leave to coming generations a planet of 'debris, desolation and filth.'

FRANCIS' EXHORTATION A RADICAL SHIFT TO SEE GRACE IN IMPERFECTION
In a radical departure from recent pastoral practice, Pope Francis has asked the world's Catholic clergy to let their lives become "wonderfully complicated."

Francis' message to CELAM; Bishops and priests should not "infantalize" lay faithful
In his speech to the Coordinating Committee of CELAM, the Pope talked about the temptation of clericalism and asked pastors to be poor and merciful.

FRANCIS' NEW EXHORTATION A CALL TO BECOME HOLY BY SERVING OTHERS, ESPECIALLY MIGRANTS
Christians cannot quest for holiness with prayer alone but must strive to serve those most in need, particularly migrants "who risk their lives to offer a future to their children.

FRANCIS' REFLECTS ON OUR NATION'S OBLIGATIONS, PRIORITIES
In case you were unable to listen to Pope Francis' address to Congress, here is the official text as found on the Vatican website.

FRANCIS' VISIT CALLS FOR A REFLECTION ON OUR NATION'S OBLIGATIONS, PRIORITIES
How we respond to these and to so many other challenges — from education to healthcare — will speak to the type of country we are. It is not enough to reflect or have faith — we must have the courage to risk action on that faith.

FRANCIS'S "UNPREDICTABILITY" CONFUSING TO THE AVERAGE CATHOLIC?
We're already a week into 2015, but even several days before consigning the old year to the annals of Vatican history Pope Francis indicated that the new year was likely to be full of surprises.

Francis's Anti-Imperial Papacy
Francis has lifted expectations. He has shown that the spiritual life is also a life of social commitment. He demands a lot while preaching a God of mercy, confounding scolds and religious therapists alike. By engaging joyfully with nonbelievers and those who believe differently, he speaks to those skeptical that Christianity has anything left to say.

FRANCIS'S INTERRELIGIOUS FRIENDSHIPS
The pope thinks of dialogue with other religious believers more in terms of friendships than formal meetings.

Francis, from social networks to global communication
Vatican Communications president, Celli, on the "communicator Pope's" first year in office: "There is a profound harmony between the image of the Church the Pope is trying promote and the world of communication."

FRANCIS, NOT A POPE FOR THE NOSTALGIC
Francis' relentless criticism of clericalism is based on his rejection of the temptation for the Church and clergy to separate itself from the real world.

FRANCIS; 'I CAN SAY; YES. PERIOD'
This is how the pope responded to the question of whether something has changed with respect to the previous discipline on communion for the divorced and remarried. A Dominican theologian explains what this innovation is. But how will it be put into practice?

FRANCIS; OR, THE DIPLOMACY OF THE IMPOSSIBLE
He replaces negotiation with prayer. He favors supernatural weapons. But he calculates with consummate skill every word he speaks.

Franciscan Action Network
The need to hold up the value of all human life, from beginning to end is critical. At the Franciscan Action Network site, you will find many resources to help with prayer and reflecdtion on these issues.

Franciscan Guide To Dialogue
From the Tablet: The patron saint of animals and ecology - whose feast day was celebrated on 4 October - is often characterised as an idealist. But a close look at St Francis of Assisi's approach to peacemaking, interreligious dialogue and international relations reveals a model eminently suited to today's world.

Franciscan Renewal Center
Since 1951 ~ A Community of Faith Through Liturgy, Retreats, Education, Counseling, Social Justice, Spiritual Direction, Meetings & Conferences, in the Tradition & Hospitality of St. Francis of Assisi.

Franciscan Sisters of Christian Charity
Designed to prompt thoughtful interactive reflection among young Catholic women discerning their vocations in life, "Franciscanized World" will feature a new image for reflection and free song download each month.

Franciscan Sisters of Christian Charity
Established in 1869, the Franciscan Sisters of Christian Charity serve in Catholic health care, education and parish ministries in 11 U.S. dioceses (Green Bay, Milwaukee, Phoenix, Tucson, Honolulu, Chicago, Marquette, Jackson, Omaha, Columbus and Steubenville).

Franciscan Web Page
Pax et Bonum from the Franciscans: Resources, links, directories and publications.

Francis' election marks a turning point
The election of Francis marks a turning point. It had never happened in the recent history of the Church that there was the election of the second-placed at the previous conclave, nor that a Pontiff, appearing for the first time at the balcony of Saint Peter's Basilica, before blessing the faithful, asked the faithful for a prayer and a blessing for him.

FRANCIS' ENCYCLICAL; WHY THE FUSS?
Several of Francis' predecessors blamed fossil fuels for global warming, accused energy companies of hoarding resources, and urged the rich to consume less. So what's the big deal this time?

Francis' message to Christians; "Let us not be legalists, hypocrites or corrupt"
During morning Mass in St. Martha's House, Francis remarked on how often God's people feel themselves unloved by those who ought to give witness: by Christians – by lay faithful, by priests, by bishops."

FRANCIS' RACE AGAINST TIME
This year poses huge challenges across the world, none more so than for Francis, anxious to secure his reforms to the Church yet aware that he is approaching his 80th birthday.

Fraternity and the modern age; Caritas in Veritate
Benedict XVI has made a habit of refuting his own stereotype. None of his three encyclicals, least of all the third published this week, confirms the image of 'Ratzinger the conservative autocrat' that he gained as head of the Congregation for the Doctrine of the Faith under John Paul II. The left-right, ­progressive-conservative polarity which many commentators apply to modern Catholicism breaks down completely in the case of Caritas in Veritate, his first social encyclical. And that may be its greatest achievement.

Fraternity of Charles de Foucauld
One of the branches of the spiritual Family that arose from the charism of Charles de Foucauld, centering on Jesus, his "beloved Brother," and on three aspects of our Lord's life: his hidden life in Nazareth, his stay in the wilderness, and his three-year ministry.

Frauds in the Church
There is a remarkable sermon of St. Augustine on Ps 99 (100). It begins with his explanation of what "jubilation" (whooping)... Toward the end of this discussion, he says the whooping is possible even here on earth, as the Psalmist insists, but that this is also the time for groaning as we await the full reality for which we here can only hope.

Free Assembly Downloads of OCP Mass Settings
Back in December of 2010, leading liturgical publisher, OCP, announced free assembly edition downloads of every new and revised OCP Mass setting. Now, as the time for implementation of the new Roman Missal draws closer, OCP has extended their offer through Advent 2014.

FREE RESOURCE; A READERS' GUIDE TO LAUDATO SI'
Explore Laudato Si', Pope Francis' encyclical on the environment, with this complimentary guide from Jesuit Fr. Tom Reese.

FREE RESOURCES FOR CATECHISTS
An abundant and increasing supply of excellent Catholic resources continues to flood the Internet for our use.

Freeing Celibacy
From Americancatholic.org, a review of Donald Cozzens' book, Freeing Celibacy, by Arline B. Tehan: "Writing with courage and compassion, Father Cozzens never sounds shrill or confrontational. Instead, in a quiet, thoughtful voice, he offers a reasonable solution to a many-faceted problem for today's Church: 'I am trying to say to the church, that the charism of celibacy needs to be celebrated, the obligation of celibacy needs to be reviewed.'"

Friends of Merton
Thomas Merton connected with people of different backgrounds, experiences and worldviews - and continues to exercise an "apostolate of friendship," bringing people together across many divides.

From Ashes to Easter
An extensive collection of Lenten Resource links from St Luke's Church, Gondola Point, in the Diocese of Fredericton, Canada.

FROM ASHES TO GLORY; A PRAYER BOOK FOR LENT & EASTER
New prayer book/CD from Dan Schutte guides the faithful through Lenten contemplation and Easter celebration.

FROM BENEDICT TO FRANCIS; THE FORMER VATICAN SPOKESPERSON LOOKS BACK
Fr. Lombardi served for many years as the Vatican spokesperson for Pope Benedict XVI and Pope Francis, as well as the director of Vatican Radio and the Vatican Television Center.

FROM COLLEGIALITY TO SYNODALITY
After three pontificates that were more concerned with controlling excesses, Francis is trying to unleash the potential of Vatican II. His emphasis on synodality bridges the gap between his Vatican II theological culture and the new horizon of post-conciliar global Catholicism.

From Cross to Crescent
Why Latinos are increasingly converting to Islam. Latino Muslims are on the rise. In America, they are close to 100,000 and growing, more than doubling their numbers in less than a decade.

From Division to Unity
It has been 12 months since Cardinal Joseph Ratzinger succeeded John Paul II as Bishop of Rome. The new Pope's election delighted many but also alarmed plenty. Here, a theologian whom he barred from teaching offers his – somewhat surprising – assessment of Benedict XVI's first year.

From East to West
A really informative site, introducing Western Christians to the treasures of Byzantine Catholicism.

From Easter to Pentecost
From American Catholic Online, understanding the Easter cyclewith articles, resources and meditations.

From Harry Potter to Jesus Christ
Joe Egerton draws on a course he offered at the Mount Street Jesuit Centre to argue that J K Rowling has given Christians a valuable resource to introduce some of the central beliefs of the Catholic faith to a generation that knows the life of Harry Potter far better than it knows the life of Jesus Christ.

From Holland, a refreshing notion
American Catholics should take note of what is happening in the Netherlands. Not that it will result in sudden, dramatic change in the church, or that it needs to, but because it reveals a different, much freer way of being church than American Catholics are normally used to.

From Istanbul to Fort Benning, tales of peacemaking
This week's issue (of NCR) is dominated by two stories, both of which represent remarkable leaps of faith and peacemaking. One of the stories captured world attention when Pope Benedict XVI traveled to Turkey. The other remained relatively unknown outside a small circle of activists, confined as it was to a short, dead-end street in southwest Georgia.

From Italy to Iran, voters hand the church a mandate on Islam
Every so often, the Catholic church is dealt a set of cards that allow it to make a crucial difference in the world. Without realizing it, voters may have shuffled the deck in precisely that fashion in the last couple of weeks, and one hopes the church's opinion-makers play their hand wisely.

FROM POPE FRANCIS' AFRICA VISIT, A NEW WAY OF SEEING TERRORISM
Pope Francis reminds us that terrorism is blasphemous and not religious. He reminds us that Christians and Muslims are brothers and sisters.

From Priest to Minister
How common is Alberto Cutié's journey to Protestant ministry?
From America magazine: How unique is Cutié's story? How many other Catholic priests have left the church for another denomination in order to marry? Could Cutié's conversion signal the beginning of another wave of men leaving the priesthood?

From soul catcher to adventurer
From the Tablet: The modern missionary is someone who steeps him- or herself in new cultures and enters sympathetically in the lives of others. It is a process that is demanding and poses major psychological challenges - by Patrick Noonan OFM

From the heart

A healthy spirit can make us energetic and vibrant people with a hopeful outlook and a sense of life's possibilities for the good. It can energize us to face the most intractable of social ills and not be discouraged. It can prevent us from giving up when we don't get immediate results. A neglected spirit causes disintegration, sours how we look at our lives, turns us cynical, and leaves us with a narrowness of vision that isolates us from others.

From Violence to Wholeness
Pace e Bene is the Franciscan nonviolence program and its mission is to address our society's epidemic of violence through the spirituality and practice of active nonviolence.

From Where I Stand
From the National Catholic Reporter, a new weekly web column by Sister Joan Chittister, OSB, providing insight about justice, peace and the role of women in the Church.

From Words to Deeds
From the NCCB, Continuing Reflections on the Role of Women in the Church

Fruits of the Council
Matthew H. Clark, Howard Hubbard: Two retiring bishops recall careers animated by Vatican II Together, these remarkable men have been tireless promoters of the Second Vatican Council's call to the laity to take up vocations that 'harmonize with the general good of the human race' and 'unhesitatingly devise new enterprises' capable of repairing a world broken by sin.

Full participation before all else
NCR editorial: John Allen thinks the avalanche of commentary the Latin Mass issue has generated comes from small minorities with vested interests. To those who would see this as another sign of a rollback on Vatican II, Allen suggests that if they look at Benedict's full record as pope, they will find little to support the lurch to the right they feared at his election two years ago. Furthermore, Allen finds scant evidence of a pent-up demand for the old Mass. Individual bishops have been granting permission for use of the 1962 Missal since 1984, and according to Allen, dioceses where it has been allowed report that the celebrations are often well attended, sometimes with a surprising number of younger Catholics, but there has been no widespread exodus from the new rite to the old.

Full text of Pope Francis' Lenten message
Ash Wednesday is four weeks from tomorrow. Pope Francis' Lenten message this year, like so many of Francis' messages, focuses on the poor and sacrifice. (The official English translation of Pope Francis' Lenten message for 2014 was provided by Vatican Radio.)

Full Text of the John Jay Report on Clergy Sexual Abuse
The Nature and Scope of the Problem of Sexual Abuse of Minors by Catholic Priests and Deacons in the United States: A Research Study Conducted by the John Jay College of Criminal Justice.

Full-bodied row in Bordeaux
The Vatican's establishment of an institute for ex-Lefebvrists in Bordeaux, to operate in parallel with the existing Church, has caused deep anger in France. It is a major challenge to the authority of Cardinal Jean-Pierre Ricard - and to the Church, shaped by the Second Vatican Council.

Further Adrift
The American Church's Crisis of Attrition
It is not often that someone at a New York dinner party calls for a count of religious affiliations, and I cannot recall exactly what led to it. But one guest suddenly said he had the impression that many of those present were Catholics. "Can we have a show of hands?" he asked.

Gained in translation
From the Tablet: In the first of a series about the new English-language Missal to be introduced during Advent later this year, a translator explains the principles – and potential pitfalls – of providing an effective modern liturgical text that lifts hearts and minds to God.

GAME OF THRONES HAS A SERIOUS POINT TO MAKE ABOUT HURRICANE HARVEY AND CLIMATE CHANGE
Climate change is the real battle before us, a battle quite possibly against extinction. It sounds ridiculously fantastic to put it like that; if only we had dragons and a Night King to help us believe.

Gamekeeper Turned Pastor
From the Tablet: As the Church's keeper of doctrinal correctness for more than a quarter of a century, he was the enforcer to John Paul II's communicator. Now he is Pope how will Benedict XVI face up to his fragmented flock?

Gather Faithfully Together
A Guide for Sunday Mass, Cardinal Roger Mahony, Archbishop of Los Angeles (1997).

Gathered Steadfast in the Faith
Sunday Worship in the Absence of a Priest, - US Bishops' Committee on the Liturgy, 1991.

GATHERING THE GRACES OF OUR SECULAR SAINTS
As we come to the end of this [year], it might be worth our while to take some time with those for whom we mourn — to listen to their music, read their work or their biographies, watch their films and try to gather up for ourselves some of the graces they gave us.

Gathering the Remnant
The Church today is suffering with the perennial virus of a people in transition: loss of perspective, polarization and disunity. We know something about the agony of transition, of being scattered, of discontinuity and the turbulence of crisis. But crisis has always triggered the best of Christian reflection. The experience of change, of suffering, of hopes uncertain, can force us to dig deep into our tradition and to discover its power anew.

GAUDETE ET EXSULTATE
Pope Francis released a new apostolic exhortation today: 'Gaudete et Exsultate.' Here are Fr. James Martin, S.J.'s top five takeaways from this new document.

Gauging What "Quality of Life" Means
The term "quality of life" was the theme of the annual meeting of the Pontifical Academy for Life. The Feb. 21-23 general assembly of the Vatican body brought together Church dignitaries, along with experts in medicine and bioethics, to reflect on the subject of "Quality of Life and the Ethics of Health."

Gazing Upon Everlasting Day
The Catholic vision of J.R.R. Tolkien - Far from being escapist or reactionary, The Lord of the Rings addresses the greatest struggle of this century and beyond....

General Information
A Moral Muddle From the Human Life Review, what modern society needs is a good, consistent theology of human life - by William Murchison
A Moral Muddle
Catechism of the Catholic Church
Article 4 - The Morality Of Human Acts: What the Catechism says on Morality.
Catechism of the Catholic Church
Morality in the Catechism
A Guide prepared by Gerald Darring of the Theology Library.
Morality in the Catechism of the Catholic Church
General Information regarding Small Faith Groups
Small Communities Bear Big Gifts
by Arthur Jones, National Catholic Reporter.
Emerging As Communities Of Faith
by Tom Ehrich - Religion News Service.
Diocese of Erie, Pennsylvania
Buena Vista
Spreading the good news of Jesus Christ by helping to support Small Church Communities through affirmation, communication and education.
Small Church Communities
The Small Group Network


General Instruction of the Roman Missal
General Instruction of the Roman Missal - including Adaptations for the Dioceses of the United States of America. (GIRM 2003)

General Works on the Early Church
Works on the Early Church, compiled by Fr. William Harmless, S.J. of Spring Hill College.
General Works on the Early Church

Generation Cross
Catholic Q&A, links, recipes...all with a real sense of humor for generation x'ers.

GENERATION WITHOUT FATHERS
From the June 12, 1970 issue of Commonweal magazine: The Christian leader must be in the future what he always had to be in the past: a man of prayer - by Henri Nouwen.

Genetic Enhancement
From the Tablet: Ten years after the death of Mother Teresa of Calcutta, her mission to care for the poor is flourishing in the hands of her fellow sisters, who, helped by more volunteers than ever, are committed to carrying their charismatic founder's compassionate vision into the future.

Genetic Enhancement
From Religion and Ethics Online: Kim Lawton explores the moral and ethical concerns raised by medical breakthroughs in genetics. According to biophysicist and UCLA professor Gregory Stock, Anytime there is a reduction in some disease process, in some affliction -- which we can all support --the possibility exists of other enhancements.

Genius Born of Anguish
A three-part series for all of us who knew, loved, and learned from Henri Nouwen: A profile by Michael Higgins based on Nouwen's writings, interviews with those who knew him, and archival recordings of Nouwen himself.

Gentle Spirit Music
From the lofty traditions of the Church to the contemporary feel of today; from the myriad delights of music combined with nature, to the realms of fantasy, we are striving to provide musical excellence for you.

Georgetown Center for Liturgy
The mission of the Georgetown Center for Liturgy is to support and promote the Second Vatican Council's vision of liturgical reform and renewal." Find books and resources on liturgy here, as well as links to other useful sites.

GERARD MANLEY HOPKINS' STRANGE AND PIOUS LENS
God is not simply present in the world; God is grand, God charges the world with God's presence. For Hopkins, God is not concept but action. God is a verb.

GERMAN BISHOPS PLAN GUIDELINES FOR DIVORCED, REMARRIED
Francis is not invalidating church teaching but says we must consider each case individually and recall that the Eucharist is a remedy to uplift and strengthen people.

GERMAN CARDINAL REPUDIATES 'NEW EVANGELIZATION'
The Gospel is always new and the European Church is at a beginning, not an end.

GERMAN CARDINAL URGES CHANGE IN TRADITION AHEAD OF CELIBACY DISCUSSION
German Cardinal Reinhard Marx of Munich and Freising called for change in long-standing church tradition as the German bishops' conference prepares for a workshop debate to "review" the issue of celibacy for priests.

GET RID OF THE CLERGY; BUT KEEP HOLY ORDERS
We should distinguish between the sacrament of orders, which we still need, and the clerical state, which we would be better off without.

GET THE FACTS IN ORDER; A HISTORY OF WOMEN'S LEADERSHIP
The church has a history of women in leadership and authority roles. Why is it hidden?

Get the facts in order; A history of women's leadership

After giving one of the three plenary addresses on the Eucharist at a gathering of the Catholic Theological Society of America in 1997, church historian Gary Marcy and two theologians were lambasted in an article for Commonweal by Cardinal Avery Dulles. Macy's address suggested that in the Middle Ages, women may have presided at communion ceremonies.
Get Up and Eat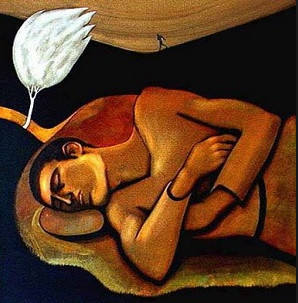 Throughout the last several weeks, the Scripture Readings create a mosaic depicting the sublime mystery of the Eucharist. The narrative shows us how carefully the seeds of this mystery were planted in the early stages of Salvation History. Discouragement, fear, disappointment and frustration can all lead to a first response of shock and rejection. Elijah felt it - and those who first witnessed Jesus' words and works felt it.

Getting deeper, Getting smaller
Fron NCRonline: Small Christian communities revitalize faith, strengthen parishes, participants say. As many as 45,000 to 50,000 small Christian communities may exist in the United States today, and there are surely at least 37,000, according to "Small Christian Communities in the U.S. Catholic Church," a study funded by the Lilly Endowment and conducted in the late 1990s. By Emilie Lemmons.

Getting Organized
Catholics & Community Activism: These are days of hope for American Catholics, following years of despair for too many. The new winds blowing through Rome thanks to Pope Francis signal an important opening to renewal, yet the Catholic Church in the United States and elsewhere is struggling to recover an effective voice in public affairs and a semblance of moral authority in the lives of the people in the pews.

Getting Past Supersessionism
An Exchange on Catholic-Jewish Dialogue - A wide-ranging discussion that considers the impact and influence of Nostra Aetate; considers historical anti-Semitism and anti-Judaism alongside contemporary anti-Zionism; questions the possibility of a framework for open-ended dialogue; and looks at how theological scholarship on Matthew continues to shape interpretations of supersessionsism.

Getting To Know Him
100 Days: How the Pope is showing hints of being his own man
From Time Magazine: "It is Day 97. At noon sharp, the light rain that has been falling on the village of Les Combes, high in the Italian Alps, gives way to golden sunshine. Equally punctually, the white-shocked man with an increasingly comfortable smile walks across a small meadow to greet about 8,000 believers. Pope Benedict XVI, officially on a summer "retreat," waves his two-handed wave, sits graciously through a local bishop's introduction and speaks."

Getting to Know Paul
From US Catholic Online, an interview with Father Joseph Fitzmyer, S.J., who offers us some clues to understanding the Apostle to the Gentiles.

GIA Publications, Inc.
Publisher of WORSHIP, GATHER and other hymnals plus a vast and varied music repertoire.

Gift and Response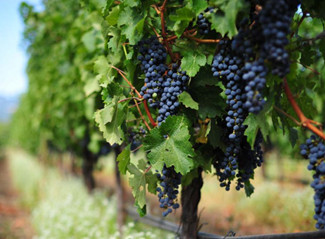 Jesus told the parable of the vineyard workers to illustrate God's generosity. He gives us the opportunity to understand that God's nature is to be overwhelmingly generous, extreme beyond the rational rules of exchange. Discipleship is an interplay of gift and response. It is not simply a focus on social justice but on the unexpected generosity of God, who gifts whom he will and when he will. Discipleship is never earned, only given. And all that is asked of the one called is a response, however and whenever the call comes..

Gifts and Challenges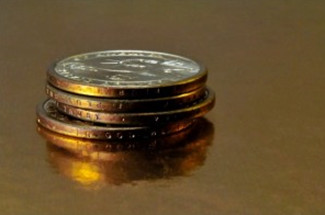 The "useless" servant of this week's Gospel takes his place with the five foolish virgins, the wedding guest who gets thrown out of the wedding banquet for lack of a proper attire, the rich young man too wrapped up in himself to answer the Call, and the laborers who work all day long only to get the same pay as those hired at the final hour. These are the strange ones - thrown into "darkness outside, where there will be wailing and grinding of teeth,'" - those who didn't prepare well, those who didn't prepare at all, or those for whom there seems to be no place in the kingdom.

Gifts of and for the new year
The season leading up to new calendars carries with it all the messiness of life and reminders of all the things not done, not gotten, not completed, not understood, not found. Amidst fading poinsettias and dropping pine needles, the freshness of the new year fades even before it has begun. Let's change that.

Give It Up
It might surprise some Catholics to learn that fasting during Lent is not meant to be undertaken solely for one's spiritual well-being. While self-abnegation can serve as a vivid reminder that our physical bodies should not rule our lives, the early church fathers thought that fasting needed to be connected to something else: almsgiving.

Give laity a key role in fixing church
From the Boston Globe, an editorial by James Muller and Charles Kenney, 3/6/200.

Give me a sign
Many people struggle to discern what they are 'meant' to do, often described in religious terms as seeking 'God's will.' Whether it's a decision about career, family, relocation, or a medical issue, Catholics use a variety of spiritual discernment methods to determine their next step. Does God have a plan for each person's life? Many Catholics acknowledge they'll never know for sure, but that hasn't stopped them from devoting lots of time to discerning God's will for their lives.

Given the Keys
The revelation that opened Peter's eyes to see and his tongue to proclaim Jesus as "the Christ, the Son of the living God," is our gift as well, as we live our Christian lives day by day. We face many of the same challenges as the first disciples: cynicism in dealing with others; despair as we face large issues of violence and war; greed that puts ourselves above others; indifference to the pain of others; cowardice when our faith is challenged; conformity when prophetic witness is called for, and lukewarm religious practice that has stalled through neglect.

GK CHESTERTON'S SAINTHOOD CAUSE MAY SOON BE OPENED
As an investigation into the life of Catholic apologist G.K. Chesterton nears a close, admirers of the English writer voiced hope that his sainthood cause could soon be opened.


Global Ethic Foundation
There cannot be world peace without dialogue among and peace among world religions. Based on the work of Hans Kung, this site holds that the religions of the world can make a contribution to the peace of humankind only if they reflect on those elements of an ethic which they already have in common.

Global Peace Through Compassion
Read or watch excerpts from the Dalai Lama's November 15, 2005 lecture at the Aspen Institute in Washington, D.C.

Global scope of abuse crisis makes case for reform
Church's system of governance needs a fundamental overhaul
The clergy sex abuse crisis, once dismissed by some church officials as a product of U.S. anti-Catholicism and media hostile to the church, has begun sweeping through Europe, with damning government reports in Ireland and widespread allegations in recent weeks of abuse of youngsters in Germany and the Netherlands. The growing international scope of the scandal of sex abuse and cover-up has prompted some to speculate that the evidence might soon become compelling enough to convince some in the hierarchy that the church's system of governance needs a fundamental overhaul.

Global Sisters Report
An online reporting project that gives greater voice to Catholic sisters covering women religious and their ministries the world over.

Global Warming Hits Home
Gallup released numbers from its annual Environmental poll in April, showing that Americans feel more informed about global warming than in previous years, and that a majority believe the effects of global warming to have already begun. Yet, despite this knowledge, Americans are no more concerned now about global warming than when the survey was first launched nearly two decades ago, and, in fact, rank it tenth in a list of twelve environmental problems.

Global warming: time to reverse it
Presentations like former Vice President Al Gore's "Inconvenient Truth" and, increasingly, nature itself, seem to pound home a truth: Global warming is beyond doubt, human activity has a great deal to do with it and we need to act quickly to reverse the trend.

Global women religious; the new Catholic leadership
The core of this 21st-century church story is the emergence of the global sisterhood of the sisterhood. It is the story of women religious congregations and their leaders coming together in solidarity across national, cultural and linguistic lines in common cause. It is a story of women who are increasingly connected, electronically and spiritually, driven by the call of the Gospels and teachings of the Second Vatican Council.

Global Youth Group
A new generation of Catholics will seek out their place in the church in Madrid at World Youth Day 2011.

GLOBALLY AND ABROAD, EXPERTS SAY RELIGIOUS FREEDOM MORE THAN A 'COMMODITY'
It's essential for religious freedom advocates to propose and believe that the underlying right is universal, even if it's applied differently around the world.

Go and Feed Them Yourselves...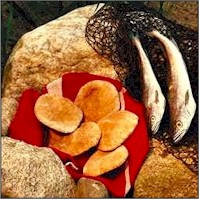 We all live from day to day, trying to be ready for whatever comes. But there are always challenges that seem to demand much more from us than we are able to give... family sickness, troubled children, ailing parents, stress and failure on the job, crime, drugs, and the violence and terror of the world around us. So often it seems we just about overcome one set of difficulties when a whole new and unexpected series of events meet us - we don't seem to have the strength to keep coping. How often our journey becomes tiring and discouraging! We can lose heart; we can give up, sometimes at the brink of despair.

Go Back Into the World; B16 Announces "New Evangelization" Council
Pope Benedict went public with one of the Vatican's worst-kept secrets of recent months, formally announcing the creation of a Pontifical Council for the New Evangelization, the first Curial dicastery to be established from scratch in over a quarter-century.

GO BEYOND A FOOT-STOMPING 'NO'
we need to call a halt to actions that will further divide and damage the body of Christ. Almost immediately, different models have surfaced for handling gay marriage in the context of Catholic institutions.

Go in Peace - A Gift of Enduring Love

Author: John Paul II
Edited by Edited By Joseph Durepos
Loyola Press
ISBN: 082941746X






GO TO GOD ON THE COMPOSTELA
The point of a pilgrimage is not simply moving from point A to point B. It is a state of being in which one concentrates only on loving mercy, acting justly, and walking humbly with God.

Go4th Collected Prayers
Go4th is a pretty extensive site with online prayers, devotions and Christian music, subdivided by category.

God As Lover
So many of today's personal and social problems are rooted in our failure to understand God as Lover. We stain and disdain His gifts. We pollute nature. We abuse our bodies, our minds and our spirits. We pervert and misuse the beauty and the power of our sexuality. We shrivel up, become dry and miserable for lack of love. We freeze to death in spirit despite the blazing sun of God's love that is always shining on us.

GOD IN THE DETAILS
It is in the nitty gritty details of it all that God is not less real, but more real. Gerard Manley Hopkins observed that the Son of God became locked into the ordinary world. He who was great focussed on what was small.

God is with us in our sleep and wakefulness
Many of the gospel readings warn us about the necessity of being awake, being aware, being attentive. We apparently can miss so much in life if we go through it with drowsy eyes, a sleepiness that deadens our attentiveness.

God Isn't - My own dark night of the soul in Calcutta
From BustedHalo.com: A new book of the letters of Mother Teresa, edited by Rev. Brian Kolodiejchuk, a Missionaries of Charity priest who is responsible for presenting her case for sainthood to the Vatican, reveals that the founder of the Missionaries of Charity suffered for years with what St. John of the Cross termed "the dark night of the soul." - By Eileen Markey

God quietly enters our lives through good conversation over an evening meal
Life is a revelatory mystery, alive with the presence of God, the slow burning lover who seeps into a little kitchen where the coffee is brewed and memories are warmly spoken.

God So Loved the World...
We Christians are used to the sight of the cross in our churches. We wear them around our necks; they hang from charm bracelets. Not surprisingly, the cross can easily become lost in the background - part of the architecture - just another piece of jewelry. We lose focus - so much so that we tend to take it for granted. But there is irony in this feast; we are praising and "exalting" a vicious instrument of execution. The Romans inherited the cross from the Persians used it extensively and became "masters of the craft."

God So Loves the World...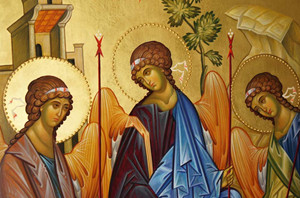 The readings today do not attempt to "explain" the Trinity to us, but they do reveal how God works: "God so loved the world that he gave his only Son, so that everyone who believes in him might not perish but might have eternal life." They reveal that when our God reaches out towards us, we can get a pretty good idea what He is like. It is not a matter of doctrinal definition, but rather the experience of a loving God who does not give up on us, even when we give up on ourselves and Him.

God's Geste
Living in the Post-Modern World and a Franciscan's Response.

God's Wisdom
From Beliefnet.org: What we're talking about when we talk about the feminine divine in Christianity - by Rosemary Radford Ruether.

God, Not Guns
From Religion and Ethics online: A report on efforts by churches and religious groups to become more involved in the gun control movement. "Americans need to have a serious conversation about how guns have contributed to the destruction and the continuing demise of our way of life and our culture," says Reverend Arnold Thomas with New York's Riverside Church. "We live in a culture of fear because we have not seriously addressed the issue of gun violence."

God, the grand chef, is cooking up something special
We all live by a promise and a hope that God is preparing something wondrous, something good, and we are asked by Him to have patience until the time it is ready to be served to all the peoples of the earth.

God, the Tsunami and Human Generosity
Where was God in the Tsunami? And where were human beings?
Political and Theological Reflections by Rabbi Michael Lerner, co-chair of The Tikkun Community, and rabbi of Beyt Tikkun Synagogue in San Francisco - Dec. 30, 2004

GodSpy
This is a large, well-produced magazine-style website from the United States that includes news, comments and features about Catholic ideas, tradition and culture.

GOD'S DREAM
There are those whose hope lies in the existence of a God who is still with us, still a part of our lives, our histories, our joys and sorrows, triumphs and tragedies.

Going It Alone...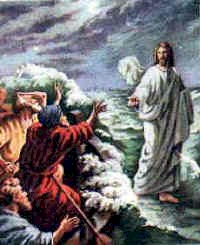 Our journey of faith is a never-ending one… one of constantly coming to know The Father through Jesus. It kind of parallels the journey of the first disciples… their coming to faith… their coming to understand who the Father was - and how they came to know him. The story in this week's Gospel is a perfect example of the process of the faith journey, and it outlines for us the three stages of one's faith journey.

Good council; Readers on Vatican II
Neither fans nor critics of U.S. Catholic should be surprised that its readers love Vatican II. When the magazine surveyed readers about the Second Vatican Council in 2005—to mark the 40th anniversary of its closing—91 percent said the church was a better place because of it. And at the 50th anniversary of its opening, three-quarters call it "the best thing that's happened to the church in centuries."

Good evangelisation requires listening and self-awareness
Archbishop Bernard Longley speaks at Synod of Bishops in Rome There can be no effective proclamation of faith without an attempt to understand how the message is likely to be heard, how it sounds to others. That involves a profound act of listening after the example of our Lord himself.

Good event, bad event
We have to ask how it is that two groups of people, bred from the same tradition, cut from the same social cloth, can possibly see the same agenda - the celebration of the 50th anniversary of the Second Vatican Council by bringing all facets of the church to recommit itself to the fulfillment of that council - so differently: one ripe with hope, the other thick with despair.

GOOD FRIDAY
The surface event was bad and can never by any imaginary be called good. Good Friday was bad long before it was good, at least from outward appearances.

Good Ground Press
Good Ground Press creates the best in scripture study and contemporary theology resources for people in parishes and small Christian communities.

Good News Ministries
Using the three goals outlined in the U.S. Bishops' evangelization plan, Go and Make Disciples, Good News Ministries offers Catholic adult formation with an approach that combines in-depth studies of scripture and Church documents while emphasizing the love and servanthood message of the Sermon on the Mount, so that evangelization can take place in ordinary lives and everyday circumstances.

Good News of Great Joy
A pastoral letter on evangelization by Most Rev. Charles J. Chaput, O.F.M. Cap., Archbishop of Denver (1997).

Good News!
There's no greater pleasure in life than to introduce someone else to God's grace. This article by Suzy Ryan (from Today's Christian Woman) shows that you don't need a soapbox to share your faith!

GOOD PASTORS ALWAYS LOOK, HAVE COMPASSION, TEACH
A good pastor always sees what people are going through, feels compassion and then nourishes them with God's Word.

Good Pope John
June 2003 marked the 40th anniversary of the death of Pope John XXIII. How did people of the day respond? Here is a reprint from that time by Des O'Connor SJ, then editor of The Messenger.

Good Shepherd Sisters
Engaged in practical and prayerful concern for persons who are on the margins of society, sisters are found in a variety of ministries including economic justice for women, education for justice and peace, prison & hospital chaplaincy, parish visiting, involvement with migrants and refugees, counseling and social work.

Good Shepherds

We tend to forget that when Jesus talks about the "Good Shepherd" His intent is to focus more on the role of shepherd and less on the attitude of the sheep. His view was much broader than simply the powerlessness and helplessness of the flock - rather He was modeling a life-style to which He was inviting all of his followers to share: one of concern and compassion, of service and dedication, one of relentless and abounding love.

Googling God
The Religious Landscape of People in their 20s and 30s
There are distinct differences in how those on either end of that age group approach belief. Millions of Gen-Xers still long for a communal spirituality while those in their 20s, known as Millennials, long for greater security and a sense of permanence.

Googling God
The Blog of Mike Hayes, a well-known expert in the world of young adult ministry in the Catholic Church, where he explores both the chaotic world that young people live in and their religious reactions to that world.

GOP 'STEALTHCARE' BILL REVEALS CATHOLIC BISHOPS' PRIORITIES
Unlike the vigorous effort it put into urging Catholics to oppose the Affordable Care Act if it didn't ban access to abortion or the ACA's contraceptive mandate, the bishops' conference hasn't attempted to harness Catholic opposition to the measure.

Gospel Parallels
This is an HTML presentation of the Gospels and other texts, and is designed to be a teaching tool for introductory level classes in New Testament and Christian Origins. Edited by John W. Marshall, Department for the Study of Religion, University of Toronto.

Grace is Everywhere

Reflections of An Aspiring Monk
Author: James Stephen Behrens, O.C.S.O.
ACTA Publications

GRACE UNDER PRESSURE
All special needs have the potential to be vehicles for God's grace, bringing families to new places of love and acceptance.

Grading the Missal
The new translation of the Roman Missal was implemented in parishes on the first Sunday of Advent, 2011, six months ago. To explore how Catholics in the pews and behind the altar are receiving the translation, four people from around the country who are knowledgeable about liturgy were asked to describe what they have personally observed, heard and experienced.

Grant Her Your Spirit
From America Magazine: The Holy Synod of the Orthodox Church of Greece voted in Athens on Oct. 8, 2004, to restore the female diaconate - an excellent article by Phyllis Zagano on the history of the female diaconate in the early Church.

Gratefulness.org
In each of us there is a spark that can reverse the trends of violence and depression spiraling within us and in the world around us. By setting in motion the spiral of gratefulness we begin the journey toward peace and joy.

Graymoor Ecumenical & Interreligious Institute
GEII is a ministry of the Franciscan Friars of the Atonement, a Roman Catholic religious community of brothers and priests in the tradition of St. Francis of Assisi and the founder of the Society of the Atonement, Father Paul Wattson, SA. As a ministry of the Friars of the Atonement, Graymoor Ecumenical & Interreligious Institute promotes Christian unity and interreligious dialogue in North America.

GRE Conference Advances Dialogue on Lay Ministry
Fordham's Graduate School of Religion and Religious Education (GRE) deepened the growing dialogue surrounding lay ministry in the Catholic Church on Sept. 25, hosting its third conference on the landmark document, Co-Workers in the Vineyard of the Lord.

Great Expectations
A number of pressing issues face the new leader of the Catholic Church. Eight experts offer their advice on the best way forward. - from US Catholic

GREAT EXPECTATIONS
Francis's approach is not along the line of abstract theorizing. He is a pastor dealing with the realities of human lives. His preferred image of the church is precisely the one that Vatican II also preferred: that of 'the People of God.'

Great Ideas for Lent
What plans do you have for your parish to deepen their experience of the season? Lenten Resources from the San Francisco Office of Religious Education and Youth Ministry.

GREATER THAN THE SUM OF ITS PARTS
The church is not meant to be uniform, smooth, or uncomplicated—its many different faces, its unruly irregularity, is not a liability or a problem to be resolved, but instead its most precious asset.

Greek Orthodox Archdiocese of America
An excellent site, featuring online videos and an explanation of the Orthodox faith.

Greeley in 'America'
Rev. Andrew M. Greeley, who died on May 29, was a prolific writer and researcher who published his first article in America in 1957. Here you'll find a selection of Father Greeley's articles written for America magazine.

Griefs & Anxieties
From the editors of Commonweal Magazine: The catechetical and pastoral challenges facing the pope and the bishops are daunting. And that makes it all the more troubling that Rome is preoccupied with insular concerns. Increasingly, American Catholics have the impression that bishops listen to one another and to the Vatican, but rarely to those in the pews.

Groundless
In the past nine years, the terrorist attacks of September 11, 2001, have been invoked, distorted, and exploited to serve a variety of political and ideological agendas. But no such effort has been quite as shameful as the current campaign against the so-called Ground Zero Mosque.

Growth through Loss and Love
We all experience many losses in life...losses associated with relationships, jobs and careers, health, moving, possessions, natural disasters, violence and crime, death. Check out this unique site for resources pertaining to all kinds of losses.

GUESS WHO'S COMING TO DINNER
As Catholics, we had always heard that we need to be disciples, to model Jesus' ministry in what we do and say to other people.

Guide to Early Church Documents
A Hyperlisting of resources relating to the early church, including canonical documents, creeds, the writings of the Apostolic Fathers and other historical texts relevant to church history.

Guide to Early Church Documents
This website contains pointers to Internet-accessible files relating to the early church, including canonical documents, creeds, the writings of the Apostolic Fathers and other historical texts relevant to church history.

Guide to Early Church Documents
Canonical documents, creeds, the writings of the Apostolic Fathers and other historical texts.

Guidelines for Group Leader
The Group Leader models RESPECT and ACTIVE LISTENING for each individual and the entire group.

Gumbleton: Nothing but the truth
At this time in church history, at this moment when the church has lost such public credibility, when the church needs priests, when this is one of the most effective proclaimers of the Gospel in the public arena, when this is obviously one of the most loved church leaders we have, why lose this one to the public face of the church? - Joan Chittister, OSB

Gun control is a pro-life issue as well
Prayer is not enough for the victims of the mad shooting which took place at the cinema in Colorado. Arms control is a religious question and Christians cannot fail to deal with a matter that concerns the entire nation.

Guns and American values
From the Tablet: In other countries, a feeling for the common good gives a government an unchallenged right to regulate gun ownership even to the point of prohibiting it in principle, as in the United Kingdom. That implies a degree of trust among citizens themselves, and between citizens and the state, that America manifestly lacks. So gun control is not about to become an American election winner, even if ghastly campus mass killings like that at Virginia Tech were to happen again.

Habemus Papam: We Have a Pope
National Catholic Reporter has a team led by Rome Correspondent John L. Allen Jr. to provide coverage of the aftermath of John Paul II's death and the election of his successor. This site is updated throughout the day.

Haiti; world must do better
The earthquake that hit Haiti a week ago is a catastrophe of biblical proportions. The people of Haiti were already among the poorest on the planet- apart from the one per cent who owns half the nation's wealth. The death toll from the magnitude 7.0 earthquake may reach 200,000 or more, and most victims were crushed by falling buildings. This is itself a mark of extreme poverty- it is estimated that earthquake damage and loss of life are usually 10 times worse in underdeveloped than in developed countries. Most of that is because of abysmally poor building standards, which are condoned by corrupt authorities.

HALF THE STORY; CATHOLICISM IN THE MODERN WORLD
Peter Steinfels considers two new books about Catholic modernity: James Chappel's Catholic Modern and Piotr H. Kosicki's Catholics on the Barricade; young historians coming at old topics with fresh eyes and new perspectives.

Hands to the Plow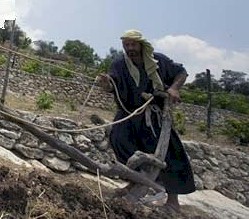 The call to discipleship comes in the ordinariness of our lives, along the road or, like Elisha, while we are plowing, busy about our day's work...in one way or another,the invitation to "Follow Him" comes every day - it is very present tense - and it suggests that we pause, listen for a moment, wonder what we must stop doing and how we can respond. To walk in the footsteps of the Master means to put aside self, willingly, generously, and with absolute trust. It means giving without measuring the cost. It means putting our hands to the plow and not looking back.

Hans Kung papal criticism draws Vatican ire
The dissident theologian Father Hans Kung has criticized Pope Benedict XVI as isolated and unable to take creative steps to deal with a series of internal church questions, including priestly celibacy and birth control. His remarks drew a sharp comment from the dean of the College of Cardinals, Italian Cardinal Angelo Sodano, who told Vatican Radio he felt "wounded" when he read the interview.

Hans Küng claims Pope is provoking disobedience
The Pope has been calling for unity since the beginning of his Pontificate and in the last Chrism Mass he dealt with the issue of the disobedience of Austrian priests belonging to the Pfarrer-Initiative movement. And yet it is Benedict XVI himself who is being accused by his lifelong dissenting colleague, Hans Küng, of "provoking" disobedience.

Hans Küng knows church's problems - and that change is inevitable
We are in the midst of a major paradigm shift that, expectedly, is vehemently resisted. Nevertheless, it is replacing the old... Catholic paradigm.

HAPPY ARE THE SPIRITUAL
A recent study suggests that people who are spiritual — religious or not — are a major part of the glue that holds a community together.

Harcourt Religion Publishers
Provides the Catholic and Christian educational markets with the highest quality catechetical print and media resources.

Hard Questions for Peacemakers
From Sojourners magazine online, Theologians of nonviolence wrestle with how to resist terrorism - by Jim Wallis

HARD QUESTIONS WE'RE NOT ASKING POPE FRANCIS
Pope Francis is an undeniably attractive figure whose concern for people at society's margins can be awesome to behold. As a result, it's almost impossible sometimes not to go soft on the man.

Hard Thinking 'Lumen fidei''s Complex Accounting of Faith
Lumen fidei (The Light of Faith) is officially the first encyclical from Pope Francis but, as the document itself acknowledges, it is basically the work of his predecessor, Benedict XVI. Having written encyclicals on love (Deus caritas est) and hope (Spe salvi), Lumen fidei completes Benedict's reflections on the cardinal virtues.

Hartford Institute for Religion Research
Committed to providing research based information on the social scientific study of religion in a way that makes this research usable for religious leaders and the general public.

HAS CATHOLIC INFIGHTING GOTTEN WORSE?
Inside the Vatican Podcast: A discussion about the history of resistance to papal initiatives in the last 30 years. Is the current climate different from what happened during recent pontificates?

Has liberation theology had its day?
As Aquinas baptised Aristotle, so liberation theologians sought to baptise Marx. While the result was planted among the Church's grassroots, in today's climate of human rights a new theology is springing up to express God's 'preferential love for the poor.'

HAS POPE FRANCIS HELPED REFORM THE CHURCH?
There is more than one way for the church to grow strong, and the disciplines that lead to engaging the world with compassion and mercy are no less challenging than the ones required to confront it and correct it.

HAS THE 'EWTN SCHISM' BEGUN?
This week we saw some bishops falling all over themselves to praise the integrity of Archbishop Carlo Maria Viganò. And not one word about the Pope.

Have Faith in Joy
The ultimate response to the good news
So does the Christian have to be happy all the time? No. But is the Christian invited to experience lasting joy, which can stand unshaken in the midst of troubles? Just ask the disciples on Easter Sunday morning.

Have faith in science; 'Cosmos' and conversations about religion
If we want people to listen to us speak about God and faith, we also must learn the language of science.

Have Faith, Will Travel
The volunteer journey
Six years ago, David Haeussler had zero interest in traveling to El Salvador and perhaps only slightly more interest in his Catholic faith. So when an ad in the parish bulletin prompted his wife, Monica, to sign up for a trip to El Salvador with the FIAT Volunteer Program, David was concerned.

HAVE YOURSELF A DEFIANT LITTLE CHRISTMAS
In light of current events, it's hard to get into the Christmas spirit. But maybe the lessons of Christmas are actually just what we need to hear right now.

HAVE YOURSELF A DEFIANT LITTLE CHRISTMAS
When the outer world is dark and barren, Christmas is a lesson in bringing forth and responding to the inner world of light, greenness, and love. No matter how severe the outer world is, it cannot snuff out the light.

HAVE YOURSELF A DEFIANT LITTLE CHRISTMAS
When the outer world is dark and barren, Christmas is a lesson in bringing forth and responding to the inner world of light, greenness, and love.

Headline Bistro
Headline Bistro is a service of the Knights of Columbus dedicated to bringing readers the top, daily headlines that Catholics need to know. The news is presented from the perspective of Catholics who want to know what's happening in the Church, nation and world around them. Headline Bistro is the one-stop site that serves up those headlines quickly while providing further resources on social issues that are important to Catholics.

Headlines From Bishops' Meeting Often Obscured The Message
From NCRonlilne: ['Faithful Citizenship'] sets out to remind people that voting is, indeed, a moral act but that political morality -- social morality -- is made up of more things than sexual issues, all of them morally important, all of them to be seen as the voter's moral obligation to weigh issues and their effects on society at large. "Life is under direct attack from abortion, euthanasia, human cloning, and destruction of human embryos for research. These intrinsic evils must always be opposed," the document reads. But then says, just as clearly, 'This teaching also compels us as Catholics to oppose genocide, torture, unjust war, and the use of the death penalty, as well as to pursue peace and help overcome poverty, racism, and other conditions that demean human life.' - by Joan Chittister, osb

Healing Schism, Pope Risks Another
Benedict's decision to extend an olive branch to the four men was apparently born from a deep personal and theological desire to heal the only schism in the Roman Catholic Church in a century.

Healing the schism with traditionalists
From a strictly demographic point of view, one could argue that the intense interest surrounding relations between the Vatican and the Society of St. Pius X, popularly known as the "Lefebvrites," is terribly exaggerated.

Heart of Mary Ministry
Evangelizing, reaching others with the love of God, and helping spread the messages Our Blessed Mother has given us in our modern day. Very nicely done.

Heart to Heart Catholic e-magazine
Premier Christian Radio reaches out to people from all denominations as well as those who don't belong to any church. They have now launched 'Heart to Heart' a free, monthly media-rich e-magazine (with audio, text and images) aimed especially at Catholic audiences.

Hearts Recreated
As we complete our journey through the season of Lent, we are reminded that the mystery of Easter speaks to us of a new creation... one that speaks not of failure, but of completion... not of punishment for sinfulness, but of redemption.

Heavenwards
The weekly podcast of Fr. Stanislao Esposito - The Truth is not something we believe in but, first and foremost truth is a person, Jesus. In Love" encapsulate all we have to do and how we do it. To love is to fulfill the law (Rom 13:8). This is the reason and the mission of heavenwards.org: to help anyone who wants to be empowered to be a disciple of Jesus by putting into practice the Gospel.

Henri Nouwen Literary Centre
The mission of the Henri Nouwen Literary Centre is to gather, preserve, and further the legacy of the beloved spiritual writer, Henri J.M. Nouwen.

Henri Nouwen on prayer and discernment
"Discernment is faithful living and listening to God's love and direction so that we can fulfill our individual calling and shared mission," writes Henri Nouwen in his latest book entitled Discernment: Reading the Signs of Daily Life (HarperOne, 2013).

Henri Nouwen's Spirituality of Peace
Sept. 21 marked the 10th anniversary of the death of Henri Nouwen, one of our most popular writers on the spiritual life. One might surmise that here was a strict ponderer of the inner life. Or a guide to navigating one's private relationship with God. But Henri's thinking surged beyond such narrow channels. Few realize the full spectrum of his spirituality.

HenriNouwen.org
Inspired and energized by one of the most popular spiritual writers of our time, HenriNouwen.org exists to provide resources and encouragement to all those who seek to deepen their spiritual commitments.

HERE ARE FIVE FRANCIS FORECASTS FOR AÑO TRES
Year Three of Pope Francis' reign shapes up as a potential make-or-break moment, a point at which the narrative about this pope could be recast and conclusions could be drawn about whether his reform is for real.

Here I Am, Lord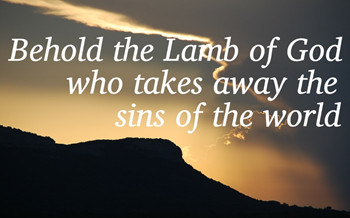 In a culture that is increasingly more fragmented and torn apart, giving ourselves over into His hands, learning to follow Christ, to find God in our daily lives and to truly live the life of discipleship is no easy feat. It is only when we allow our own ordinariness to be transformed by the hand of God, that we will be able to enter into the grace-filled living to which people of every age have been called. It is only when we allow His touch to transform our lives that the words of Isaiah can become a concrete reality in this world - only then can we carry "the Light" to the nations.

HHS Rule Is ABC; Religious Freedom for Anybody But Catholics
A recent decision by the HHS, supported by the president, threatens the fundamental right upon with the nation was founded: the freedom of religion.

Hi God Gestures
New Book Gives Teachers, Catechists and Parents Fun, Inspiring Activities for Kids
A new book with audio CD by Carey Landry and Carol Jean Kinghorn-Landry is designed to bring music to life and get children moving. Now available from OCP, Hi God Gesture Book, Volume 2 clearly presents signs and gestures with photographs and detailed explanations-for familiar songs aimed at getting children excited about their faith.

Hidden prospects
New Mexico has about it an austere, out-of-the-way character, long stretches of desert and horizons of abraded, reddish mountains, evocative of the biblical quality of unseen significance. Few might look to New Mexico when conversation turns to the future of the church.

Hierarchy
From Gerald Darring, his extensive list of resources at the Theology Library website under the heading of "The Church as Institution."

HIERARCHY'S FLAWS PERSIST DESPITE COLLEGIAL END TO LCWR INVESTIGATION
The clerical culture received what must have been a stunning immersion into the reality of church as it exists beneath the hierarchical level...

Hierarchy's inability to mourn thwarts healing in church
The Catholic hierarchy from the papacy on down seems to be roiling through a series of manic episodes in which they execute perverted power plays against those perceived as enemies. This kind of mania often is exhibited by large identity groups whose power has been threatened and who are unable to respond adaptively to that loss through a process of healthy mourning.

Highlights of the year of two popes
Video: Catholic News Service reviews the news that happened at the Vatican in 2013. (4 minutes)

Highly Centralizing and Hardly Collegial. That's How the Bishops See Him
In spite of the promises to strengthen their role, for the episcopal conferences these are difficult times. Francis decides by his own lights. The Jesuit De Lubac is his instructor of ecclesiology.

Hildegard of Bingen, the epitome of female holiness
The German nun is to become the Church's fourth doctor, following in the footsteps of Teresa of Avila, Catherine of Siena and Thérèse of Lisieux.

Hill Connections
An online ministry linking Contemplation and Social Justice, faith with action. Rooted in Servite (Servants of Mary) and Catholic traditions, this site welcomes those of every faith tradition who value community, spirituality, compassion, healing, solidarity, and social justice.

His Dark Materials, Indeed
Is 'The Golden Compass' anti-Catholic? An NCRonline editorial/review of the recent film, The Golden Compass, by associate editor James T. Keane, S.J.

His gaze fixed on the future
What is immediately striking about Pope Francis' conversation with Eugenio Scalfari published in La Repubblica is the open and friendly tone of their exchange, their mutual desire to understand one another and the increasingly clear fact that the Pontiff does not hesitate to involve himself personally.

His Mercy Ministries
"We are out-reach missionaries serving on the street in storefront drop-in centers in the marketplaces of Ottawa and Vanier in Canada and Beirut, Lebanon. Responding to the mandate of serving Christ in the poor, we are a Catholic Lay Apostolate doing the various works of mercy in our neighbourhoods. Simply, we are called to be a presence of Christ's Church on the street."

Historic canonization of two popes brings joy and controversy
VATICAN CITY (Reuters) - Two giants of Roman Catholicism in the 20th century will become saints on Sunday at an unprecedented twin canonization that has aroused both joy and controversy in the 1.2 billion member Church.

Historical Amnesia
When Catholic Leaders Misread the Past
Like it or not, we are creatures of history, and must face up to the difficulties of our heritage—at least if we expect our pronouncements to be taken seriously.

HOBBY LOBBY RULING
Religious groups are deeply divided over the Supreme Court's controversial ruling Monday (June 30) in the so-called Hobby Lobby case.

Hold your breath for the next media frenzy: The Latin Mass document is coming
An April 3 letter from Cardinal Walter Kasper, who among other things heads the Vatican's Pontifical Commission for Religious Relations with Jews, responds to concerns from the International Council of Christians and Jews about the pre-Vatican II Mass, in light of controversial passages it contains regarding Judaism. The last sentence of Kasper's letter, the text of which I have, is the key line: "While I do not know what the pope intends to state in his final text, it is clear that the decision that has been made cannot now be changed." - by John L. Allen

Holiness Today; The Formation of the Human Heart
An exploration of the models of and quest for holiness in contemporary society - Lecture given 20 October 2011 at Westminster Cathedral Hall by the Most Rev Vincent Nichols Archbishop of Westminster, president of the Catholic Bishops' Conference of England and Wales.

Hollywood Jesus
Pop culture from a Spiritual point of view, including visual movie reviews, with explorations into the deeper, more profound meaning behind film, music and pop culture...
Hollywood Jesus

HOLY DISOBEDIENCE
Standing up against injustice can be the hardest thing you ever do, but no one ever said following God would be easy. Fear, rather than love, too often shapes our actions. 'The root of war,' Thomas Merton famously observed, 'is fear.'

Holy Father's Lenten Message 2006
Lent is a privileged time of interior pilgrimage towards Him Who is the fount of mercy. It is a pilgrimage in which He Himself accompanies us through the desert of our poverty, sustaining us on our way towards the intense joy of Easter.

Holy Father's Replies To Priests During Prayer Vigil
From the Vatican Information Service: During the course of the prayer vigil celebrated last Thursday night in St. Peter's Square, the Pope responded to questions from five priests, one from each of the five continents. Extensive extracts of his replies are given in this blogspot.

Holy Innocents 2001
From justpeace.org, Four Catholic Worker houses have issued an open letter to the US bishops regarding our war in Afghanistan, dated Holy Innocents 2001. The letter has been mailed to all the bishops, plus many religious orders.

Holy Insecurity
Honest preaching in difficult days
From Sojourners magazine: For Catholics and mainline Protestants, the weekly Sunday texts are assigned through a lectionary, with readings arranged in a three-year cycle. Thus, on any given Sunday, millions of Christians hear the same passages of scripture in their congregations. Although some Christians find this a constricting spiritual practice, I am often surprised at how relevant the texts can be — even in a moment of crisis

Holy See Address on Atomic Energy
"Solidarity and Justice Are the True Name for Peace"
OCT. 4, 2007 (Zenit.org).- Here is the text of Archbishop Dominique Mamberti's Sept. 17 address in Vienna, at the annual general conference of the International Atomic Energy Agency.

HOLY SEE ISSUES FIRST RESPONSE IN ARCHBISHOP MCCARRICK CASE
The Vatican has issued a first or interim response, approved by Pope Francis, to the accusations that have been leveled against the pope and senior Vatican officials by Archbishop Carlo Maria Viganò.

Holy See Supports Initiatives Against The Death Penalty
Made public on February 7, 2007 was a declaration of the Holy See delivered during the course of a world congress on the death penalty, held in Paris, France from February 1 to 3

Holy Spirit Initiative
Holy Spirit Interactive is a non-political, non-profit, Catholic web-site under authority to the Vicariate Apostolic of Arabia. This website promotes mutual respect between people, nations, and cultures, using prayer to bring together all Christians as one.

Holy Things for Holy People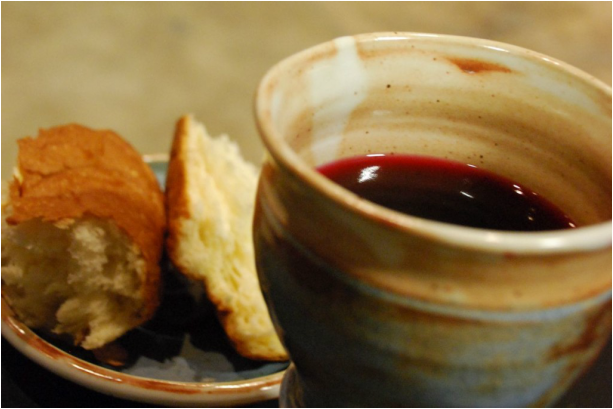 Unless we are willing to gather with all who make up this "holy people" - saints and sinners, rich and poor, traditional or progressive, "accepters," believers, seekers, doubters, dissenters - all seeking to discover God's will for each of them - then what we eat and drink becomes a judgment against ourselves. Our oneness in faith and love is the strongest evidence that Jesus and His spirit are in fact working among us to bring all people together in the peace and justice of God's kingdom.

Holy Thursday;A Significant Meal and A Familiar Garden


Holy Week Images; A Meditation
We enter into this holiest of weeks, in which we celebrate the events leading up to Christ's passion, death and burial, and culminating - ultimately in His Resurrection... a series of meditations.

Holy Week; Dying and Rising with Christ
As we walk with Jesus through the incidents of Palm Sunday, Holy Thursday, Good Friday and Holy Saturday, we recoil again at the ugliness and horror of his rejection, betrayal, condemnation, passion and crucifixion. We study His courage, His struggle to bend His will to the Father's. We understand His agonizing sense of abandonment. We feel His hurt at the treachery of His friends, and ultimately His trusting embrace of the Cross - and the shameful death it promised - knowing that the love and power of His Father would sustain Him and carry Him through to the triumph of Resurrection and New Life.

Holy Week; Dying and Rising with Christ - pg. 2


Home Churches
From Religion and Ethics Online: While home groups sponsored by churches are nothing new, there are an increasing number of independent groups not affiliated with any particular church that meet regularly. Many of these groups are looking for alternative ways to explore their faith in smaller, more intimate settings. Interviews with members of home church groups who, inhibited by tradiional church settings, are seeking - and finding - new spiritual connections.

Home Faith
A source for everyday wisdom from real Catholic parents, this newsletter offers down-to-earth, creative ideas and tested strategies for parents to hand on a living faith to their children, while deepening their own faith in the process.

Home Faith
Spiritual Life for Families: including a Weekly Meditation, ideas for handing on the faith, reflections for feasts and liturgical seasons, and practical parenting ideas.

HomeFaith.com
Spiritual growth for families; publishes the At Home With Our Faith newsletter.

Homegrown clergy; The case for a new kind of priesthood
The communities that have no resident priest have proven that they usually possess all charisms that would be needed for the ordination of local leaders. Without the shortage of priests, most of these charisms would have remained undetected. Now that they are apparent, it is time to follow the example of the early church.

Homelitic Resource Center
This is the homepage of Deacon Sil, a one-stop resource site for preachers of the Word.

HOMESCHOOLING'S PROBLEM WITH HOMOGENEITY
The more Catholics cluster into minisocieties of people who tend to think alike and who have similar needs, the more we fail to appreciate the implications of our social nature, namely that every person has an inviolable dignity and that we are "all responsible for all.

Homiletics Online
A powerful online sermon preparation tool that's filled with contemporary material that speaks to today's audiences.

HOMILY FOR THE CANONIZATION OF MOTHER TERESA
The full text of Pope Francis' prepared homily for the Mass for the Canonization of St Teresa of Calcutta.

Homosexuality & the Church: Two Views
From Commonweal magazine: Negotiating the authority of Scripture, tradition & experience - by Eve Tushnet and Luke Timothy Johnson

HONOR YOUR FATHER AND YOUR MOTHER
Stale images of God aren't working for today's seekers, says Elizabeth Johnson. New ones are emerging from the experiences of all God's people, male and female.

HOPE IN A TIME OF FEAR AND ANGER
When we forget the principles and values that are the foundation of the country, we are in real trouble. Guess what? We are in real trouble.

Hope Reinforced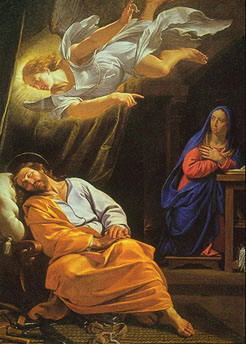 The spirit of Advent and Christmas is a mirror in which we see reflected the very best that life can become. Through our faith and courage, we can help each other to put away our fears, to move from darkness to light, to begin to hear again the words of life.The spirit of Advent and Christmas is a mirror in which we see reflected the very best that life can become. Through our faith and courage, we can help each other to put away our fears, to move from darkness to light, to begin to hear again the words of life.

Hope, not indifference
To see our time on earth as mere miserable exile from the joys of eternal life, as some strands of Christian spirituality have sometimes done, is to miss the true meaning of the Incarnation. The kingdom that the Nativity heralded was to be as much on earth as it was in heaven. Joy was not postponed indefinitely but possible in the here and now, for God's promised friendship with mankind, his divine solidarity, was guaranteed.

Hosea House
Hosea House is a Benedictine monastery described as 'a place of prayer, hope and healing'. It is another virtual monastery offering an experience of different aspects of the life, including visits to the chapel, the library, the community room, infirmary, etc.

Hospice Foundation of America
Dedicated to provide comfort and support to patients and their families in the final stages of a terminal illness.

Hospitality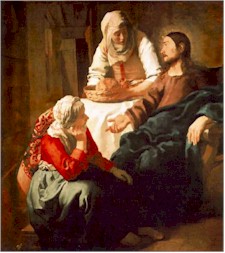 Hospitality - making others feel welcomed and at home - is actually a gift that originates in God and which He offers to us. But the welcoming is a two-way street. We discover that hospitality is much more than being "hospitable." Hospitality is being present to the moment, being present to one another in ways that go beyond mere servitude. We are the ones who must welcome God into our lives. We are the ones who must welcome each other. Most times, the "guests" that wander into our lives are not always the usual people we find on guest lists, those of equal social and economic ranking to our own.

HOUSEHOLD NAMES
Women were usually in charge of domestic space, which was the very space where Christians met in the first century. And the first household name we have for a house-church in Rome is the name of a woman, Prisca.

HOW (AND HOW NOT) TO ADDRESS RACISM IN THE CHURCH
While a formal stance on racism from the bishops is a good place to start, a pastoral letter isn't the only way the church should respond to racism. We ought to embrace our intercultural nature.

HOW 2018 BECAME THE CATHOLIC CHURCH'S YEAR FROM HELL
A prominent cardinal resigned in disgrace. Grand jurors accused hundreds of Catholic clerics of secretly abusing children. A former Vatican ambassador urged the Pope himself to step down.

HOW A MODERN PARISH CAN SUCCEED IN THESE STARK, COMPLEX TIMES
A one-size-fits-all approach will not be successful in most Catholic parishes as we move through the 21st century.

HOW A MONK LEARNS MERCY
In the sixth century, Benedict of Nursia wrote a Rule for combating the spiritual evil of pride... 1500 years later, maybe we could give humility a try?

How a Pope is Elected
A Unique Graphical description of the Conclave process, outlining the method of electing a new pope.

How about NOT Firing Her?
At Commonweal magazine, Cathleen Kaveny offer some perspective on why it might be wiser to retain an unwed, pregnant woman on the faculty of a Catholic school than to fire her.

HOW AMERICA'S CHURCHES CAN PULL OUT OF THEIR DEATH SPIRAL
Religion is more than faith or a vague sense of spiritual connection to a higher power. It is a choice, and it is a habit, and it's a social commitment.

How big was the bang? Was the pope's interview really "explosive"?
Pope Francis keeps scoring big wins on the media front, most recently with his wide-ranging interview, published in English in America magazine--and well worth the read, if you want a peek into the soul of a good pastor who may become a pastoral pope

How Can A Marriage Be Declared Null?
This series offers a cursory overview of tribunal proceedings regarding marriage nullity by Rev. Michael Smith Foster, J.C.D., Associate Judicial Vicar of the Archdiocese of Boston.

How Can I Find God?
"If someone were to ask you: How can I find God' what would you say?" The answer by Daniel J. Harrington, SJ and those of numerous others of different faiths, were collected in the book "How Can I Find God?" edited by Father Martin and published in 1997.

HOW CAN I LIVE OUT MY FAITH AT WORK?
You don't need to have an openly religious job for your faith to be relevant. Any honest and upright work is holy, and an opportunity to grow closer to God.

HOW CAN I POSSIBLY BELIEVE THAT FAITH IS BETTER THAN DOUBT?
To emphasize faith is not to cast out doubt. In fact, it is precisely to take doubt seriously, but also to understand the doubter more completely.

How can we keep young people in the church?
Teenagers are flooding out of our churches. They used to come back later in life, but now they often do not. Dialogue in the style of the Second Vatican Council, rather than laying down the law, is the way to evangelize them.

HOW CAN WE MAKE ORDINARY TIME LESS ORDINARY?
While most seasons in the liturgical year carry their own special rituals, holidays, or themes, Ordinary Time can feel a little more mundane to some.

HOW CATHOLIC ARE U.S. CATHOLICS?
More than 81 million U.S. adults identify themselves as Catholic. But how they live that identity — how they connect to the church beyond celebrating the popular Pope Francis — adds up very differently.

HOW CHURCHES CAN PROTECT UNDOCUMENTED IMMIGRANTS
When the U.S. government has a zero tolerance party on undocumented people, how can the church welcome the stranger?

HOW COLLEGE CAMPUSES ARE GOING 'GREEN'
At many Catholic colleges, an environmental revolution is under way: Out with the ubiquitous plastic water bottles, the reams of wasted paper, the showers that use a flood of water! In with being eco-friendly!

How It Is With The Kingdom Of God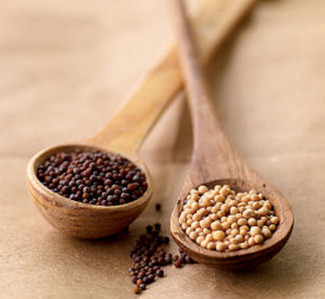 Faith is not something that we can have more or less of. Faith, it seems, doesn't have to increase - as much as exist. Having faith doesn't automatically give the believer the power to perform crowd-pleasing spectacles or life-saving miracles. But it does mean that we are in touch with God and experience God as the source of that energy which enables us to live good lives, marked by the ability to forgive - as we ourselves have been forgiven; to reach out to one another - as we ourselves have been found and embraced by God.

HOW LAUDATO SI' EXTENDS CATHOLIC SOCIAL TEACHING
When this century draws to a close, people will surely look back on Laudato si' much as we now look back on Rerum novarum, as a timely clarion call.

How long will the pope's honeymoon last?
The hot start for Francis is also crucial in building up a reservoir of good will that will be needed when the new pope refuses to bend on unpopular teachings or commits a gaffe of his own. Yet even as the former Cardinal Jorge Bergoglio basks in this broad approval as Pope Francis, some constituencies in the Catholic Church are cautious or even angry at his election...

How Men Find God
From American Catholic Online, theologian Rick Gaillardetz takes a look at how men's relationships shape their spirituality.

How much changes in 50 years, and how much stays the same?
We are at a tipping point. The struggle has been too long; the confusion, too deep; and the politics of every institution, too unholy to abide much longer. We are choosing now between discussion and dispute, between winning and growing, between the old and the newly imperative.

How much is a bishop worth?
What is acceptable compensation for a sitting bishop and for a retired bishop? Who determines what's acceptable? NCR's interviews with bishops and experts who monitor church finances found that no hard and fast rules govern this issue. National guidelines exist, and seem to be widely followed, but specifics on local implementation are hard to come by.

How not to talk about God; An interview with Karen Armstrong
The current debates about God's existence hardly lift us up to transcendence. Karen Armstrong shares a vision of faith that is less about proofs than practice.

How Our Hearts Burned Within Us
From The Tablet: The Rule of St Benedict places great emphasis on lectio divina, the meditative reading of sacred texts as a monastic practice, but this contact with the Word of God offers a means for all Christians to become empowered by the holy fire of Pentecost.

How parish life has changed
A lot has changed in parish life in a quarter-century, yet American Catholics are still predominantly attached to territorial parishes headed by a priest pastor. The model is being stretched and transformed, however, by tremendous demographic changes in the Catholic population. Church leaders are struggling to keep up.

HOW POPE FRANCIS BECAME THE WORLD'S BFF
The first Jesuit pope has endeared himself to people not so much through his religion but through his humane politics.

HOW POPE FRANCIS GIVES WITNESS TO THE 'NEW HOLINESS'
Pope Francis' new apostolic exhortation is a radical call to holiness in today's world. Laurence Feeman OSB explores tje document that defines the spiritual underpinnings of this papacy.

HOW POPE FRANCIS IS BRINGING CATHOLICISM BACK TO ITS ANTI-INEQUALITY ROOTS
The Pope's call for the "legitimate redistribution of economic benefits" shocked some observers. It shouldn't have.

How Pope Francis took 2013 by storm
Analysis: Pope Francis has taken a Catholic Church in crisis and begun to remake it with his powerful brand of moral authority.

How should Catholics vote?
The debate within the U.S. church over the relationship between abortion and politics extends beyond the issue of Holy Communion for pro-choice politicians. Some bishops believe that Catholic voters should impose an abortion litmus test when they go to the polls; others argue that abortion is only one issue among many, including whether a candidate embraces the church's opposition to capital punishment and racial discrimination.

HOW TEILHARD DE CHARDIN'S HIDDEN RESPONSE TO VATICAN CENSURE FINALLY CAME TO LIGHT
Teilhard's Six Propositions were locked away from that time until 2007 when they were discovered in the Jesuit archives in Rome.


HOW THE BISHOPS SHOULD RESPOND TO THE SAME-SEX MARRIAGE DECISION
With the U.S. Supreme Court decision legalizing gay marriage throughout the United States, the U.S. Catholic bishops need a new strategy going forward.

HOW THE CATHOLIC WORLD IS CHANGING
Since Vatican II, Catholicism has experienced a dramatic shift in allegiance by region. Here is a global look at the demographics of the faith since 1965.

HOW THE LOCAL MOVEMENT IS REVITALIZING CHURCH
Thousands of Christians are reclaiming the ancient idea of the "parish" and weaving together a shared life in the place they call home.

HOW THE POPE MIGHT RENEW THE CHURCH
The main challenge facing the church today is not simply to resolve questions like celibacy, but to relearn how to communicate a deeper, more intelligent, more relevant religion that leads to a life of acceptance and love.

How to Build a Better Bishop
With the diocesan chancery ground zero in the sex abuse crisis, now is a good time to ask whether a renovation might be in order.

How to build a better bishop
Rome needs to understand that it is no longer battling nobles and kings who wish to control and exploit the local church. It can safely accept a reform that respects the local church and restores the early tradition, which had the local bishop chosen by and from the people.

HOW TO OWN UP TO WHITE PRIVILEGE
White Christians must wrestle with how they benefit from racial injustice, even if they did not create the structures that support it.

HOW TO PLAN A PERSONAL SPIRITUAL RETREAT
Interested in planning your own personal spiritual retreat? Here's how you can get started.

How to really measure the 'Francis effect'
Despite the immense popularity the aged Argentine has won since his election last year, not a jot of doctrine has changed, nor has the Catholic Church swelled with American converts. But there's more than one way to measure a pontiff's influence on his far-flung flock

How to Save Catholic Schools
The effectiveness of Catholic schools in the United States is well known. As many public schools face challenges, Catholic schools are seen as beacons of hope, especially for lower-income children in urban areas. In fact, the National Catholic Educational Association reports that 97 percent of Catholic high school graduates go on to college. Catholic schools work; they succeed in educating children. But in many areas these schools are becoming an endangered species.

HOW TO USE FACEBOOK FOR PRAYER
I just read about a man exploring prayer who would take out his iPhone, scroll through his contacts, and see which names jumped out at him...

HOW TO WORK TOWARD INTERFAITH UNDERSTANDING
You know you're in for an interesting conversation when a lifelong Catholic says that getting to know and love Islam helped her develop a deep knowledge and love for her own Catholic faith.

HOW WE GOT THE MASS TRANSLATION WE HAVE
That congregations and presiders both overwhelmingly dislike the 2010 English translation of the Roman Missal comes as no surprise, but the story behind it is as intriguing as any mystery novel or detective film.

How Will They Know Us?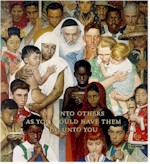 The heart of the Gospel message - the foundation stone of our Christian faith: love is a gift of God; when we learn to love, we experience God...and our love only reflects God when it is not focused on self but on others. Our love is only God-like when it is given unconditionally, and without being earned... and when it seeks no return. Again, we bump into the basic paradox that is at the heart of the Christian Gospel - death leading to life, darkness giving way to light, suffering as the road to glory. Unless and until we accept this fundamental condition, we will never understand the love we are called to share; we will never be fully at peace.

HUGE GAP SEPARATES POPE FRANCIS FROM LITURGICAL TRADITIONALISTS
The simple fact is that for Francis the traditionalists' agenda is no longer a central concern.

Human Life International
HLI's mission is to train, organize and equip pro-life leaders around the world to promote and defend the sanctity of human life and the dignity of the family through prayer, service and education, in accordance with the teachings of the Roman Catholic Church.

Human Rights and Global Restoration
Amnesty International
Bread for the World
Death Penalty Information Center
Environmental Links
Journey of Hope
Jubilee USA Network
Moratorium 2000 Death Penalty Campaign
Moratorium 2000 US link
National Coalition to Abolish the Death Penalty
School of the Americas Watch
Sierra Club
SIPAZ: International Service for Peace
Voices in the Wilderness

HUMANAE VITAE AT 50
The maturing of church teaching. An in-depth look at the birth control teaching and its impact on generations of Catholics.

HUMANAE VITAE, A HALF-CENTURY ON
The 'enthusiasm gap' is reflective of more than just the present moment; it suggests continuation of the skirmishes within the Church that have persisted through Francis's papacy.

Humanum
Issues in Family, Culture and Science
The John Paul II Institute's Center for Cultural and Pastoral Research offers sustained anthropological and theological reflection on the pressing cultural issues of our time--childhood, bioethics, education, work, issues concerning ecology, medicine, health, and so on-- particularly as these affect the most vulnerable members of society. Humanum, the Center's new quarterly review, will engage these themes in articles and book reviews.

Humble Beginnings...
We approach the new year with high hopes and dreams. Today especially, we pray for all families: small and large families, those coming to grips with sickness or death, those struggling to find employment or a home, dysfunctional families, single-parent families, those torn apart by disharmony or anger.

Hungry Planet
The cry for "more" has rarely been raised more often or more plaintively than today. The advocacy group Bread for the World reports that in this country, one in ten households experiences hunger or is at risk of hunger, while the UN's Food and Agriculture Association estimates that 854 million of the world's 6.5 billion people fail to receive their minimum daily food requirement.

HURTING IN THE CHURCH; AN HONEST LOOK AT HUMAN REALITIES
In his new book 'Hurting in the Church: A Way Forward for Wounded Catholics,' Father Thomas Berg says he wants priests to listen to the experiences of hurting Catholics.

I have faith in the RC church, but also issues
Like many Roman Catholics today, I find it difficult to explain why I belong to this church. Before I get a few words out, the embarrassing list is thrown in my face: crusades, inquisitions, corrupt popes, misogyny in not ordaining women, homophobia, sexual scandals. The list goes on.

I know mine and mine know me...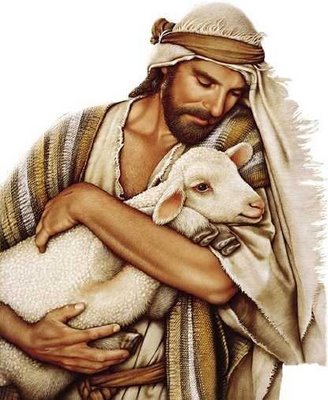 The season is Easter, just after the celebration of Christ's resurrection, but these readings take us back to the table when Jesus shares a meal with his disciples and speaks his final words to them. Very often in John, Jesus describes himself using the words "I am..," - "I am the true vine...I am the Way, the Truth, and the Life...." And when we reflect on the metaphors that he uses to identify himself, we learn more and more about who Jesus is in our lives. We also learn about much about ourselves and who we are to be.

I Love You God
From Steven Merten, a collection of personal reflections, studying love for God through Scripture.

I PRAY EVERY DAY. IT'S CHANGED MY LIFE
To be a Christian is to believe that prayer can change the world - indeed, that's the only thing that can.

I Voted for Obama. Will I Go Straight to...?
A Washington Post OpEd by Joe Feuerherd: To Catholics like me who oppose liberal abortion laws but also think that other issues -- war or peace, health care, just wages, immigration, affordable housing, torture -- actually matter, the idea that abortion trumps everything, all the time, no matter what, is both bad religion and bad civics.

I Want to See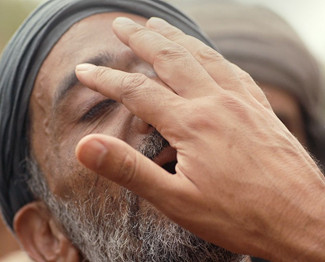 These are the times when we need to recall the image of Jesus and Bartimaeus; these are the times when we need find comfort in the words of Jeremiah: "Shout with joy for Jacob, exult at the head of the nations; proclaim your praise and say: The LORD has delivered his people, the remnant of Israel." Whenever we are brought low by physical or spiritual infirmity, we must believe in resurrection. These are times when - like Bartimaeus - we need to cry out 'Lord I want to see.'

I WAS A STRANGER AND YOU DID NOT WELCOME ME
Refusing the one in need because you want to protect yourself, especially when the other is in desperate need and obvious danger, is not what Christianity is about.

I'LL STICK WITH POPE FRANCIS
And while — as Pope Francis notes — the climate is a common good, belonging to all and meant for all, Americans have the largest carbon footprint in the world.

I'M A CATHOLIC FEMINIST, AND MY CHURCH NEEDS ME MORE THAN EVER
Agitators for change are part of the Catholic church's rich history: Catholic feminists follow in that tradition.

iBelieve.com
A new site, with a rich assortment of ideas, inspiration and prayers for Christians of all faiths. Well worth a visit.

iCATHOLIC PLAYER
iCatholic.ie might be considered the equivalent of Netflix for the Irish Church. As well as on-demand video, you will also find live streaming – notably special live programs for Primary Schools as well as evening broadcasts.

Icona Antica
From the St. Lucas Icon Painting Center this Web-site explains to visitors the principle of the work of the contemporary icon painter which is constant study and attention to the Tradition of medieval masters. The site contains a database of medieval icons, many articles, links for icon enthusiasts.

ICONS OF HOPE
In Icons of Hope: The 'Last Things' in Catholic Imagination, the distinguished American theologian John E. Thiel has brought his impressive scholarship and theological sensitivity to bear on the question.

IDEAS THAT THE FAITH SHOULD BE BUILD ON
What does a merciful Church look like, not just from the papal balcony overlooking the Piazza San Pietro but at the grass roots?

Identifying With The Mission
28th Sunday in Ordinary Time
Cycle C
We all must strive to identify with the saving mission of the Lord. Every one of us must keep trying in all of our activities to bring the fullness of life to His people, and to examine ourselves in the light of this definition and purpose.

Identity and Continuity
This is traditionally the time of year for reflection… a time to look back at another year of life-experience and how we dealt with it; a time to measure our progress; and a time of resolve. It is also a time of "new beginnings."

IF BISHOPS WANT TO FACE RACISM, OWN YOUR OWN COMPLICITY, THEOLOGIAN SAYS
America's leading Catholic expert on African-American theological ethics says the Church still has a long way to go to live up to the U.S. bishops' own 1979 declaration that racism is a 'radical evil.'

IF JESUS WERE ALIVE TODAY, HE MIGHT BE ARRESTED
Recently released after two years in prison, Sister Megan Rice can't wait to go back.

IF THE CHURCH FORGETS MERCY
Any efforts at renewal of the Catholic church that do not place God's mercy at the center of their work are "useless" and make Catholics "slaves" to the church's institutions.


If the Church is thinking of evangelization...
The Church not only speaks about politics, social problems, ethical and bioethical emergencies, in other words, the developments and consequences that arise from the experience of faith. There is an underlying problem, which is continuously repeated Vittorio Messori, author of bestselling book dedicated to the historical genuineness of the Gospels and the reasons of faith, whose name appears among those invited to speak at the meeting on Saturday afternoon. For many years now Messori has been warning the Church of the risks behind talking about everything, always assuming that the starting point is the experience of faith.

If Today You Hear His Voice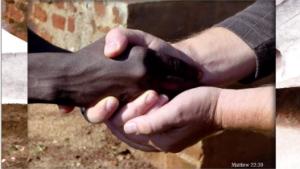 The Gospels tell us that there is no way we can claim to love God without being accountable to Love itself, and without living our lives in the service of others. It is our task to enter into this mystery over and over again, so that we will always see something we have never seen before. It's all about listening to a story with open ears and a fresh heart. It is about crossing over into uncharted lands. It is about constant, interior conversion.

IF WE SAY WE HEAR JESUS' VOICE, ARE WE COMMITTED TO THE TRUTH?
The conversation between Jesus and Pontius Pilate in that narrative has something important, and perhaps discomfiting, to say about the interactions among faith, science and public policy.

Iglesia.org
Spanish language Catholic online portal providing resources for prayer, scripture, liturgy and evangelization, as well as timely news articles and monthly reflections.

Ignatian Spiritual Exercises for the Corporate Person
ISECP has been providing spiritual exercises and workshops since 1977. It is a joint Canadian-American project to explore the grace that is in a working group of people.

Ignatius Insight
IgnatiusInsight.com and the Insight Scoop weblog are online resources of Ignatius Press and are meant to assist readers who wish to learn more about the Catholic Church and her teachings, beliefs, practices, and history.

Ignatius Insight
IgnatiusInsight.com and the Insight Scoop weblog are online resources of Ignatius Press and are meant to assist readers who wish to learn more about the Catholic Church and her teachings, beliefs, practices, and history.

Ignatius Insight
IgnatiusInsight.com and the Insight Scoop weblog are online resources of Ignatius Press and are meant to assist readers who wish to learn more about the Catholic Church and her teachings, beliefs, practices, and history.

IGNORANCE, INDIFFERENCE, AND FEAR
The chief obstacle to having an intelligent, or even intelligible, conversation across the racial divide is that on average white Americans... talk mostly to other white people.

IGNORANCE, INDIFFERENCE, AND FEAR
For people of faith, racism is more than a political issue or social injustice. Most fundamentally, racism is a soul-sickness.

Il Mio Dio Canta Giovane
The aim here is to promote and propagate songs of Christian inspiration; awe believe music to be a way of ommunication of great potentiality, an extraordinary instrument, fit for inserting the Christian message and values in today society's culture by means of a current and pleasant language.

Image: A Journal of the Arts and Religion
Image offers fiction, poetry, essays, interviews with artists and wrters, book reviews and beautifully reproduced visual art, all with some connection to the Judeo-Christian faith traditon.

IMAGINE THERE'S NO CLERGY
Two views: an exchange between William Shea and David Cloutier on whether the church would be better off without priests.

Imagining a New Church
Catholic spirituality today faces a major crisis: How do we connect our spiritual seeking with our experience of "Church?" How do we face this crisis and develop a sustaining spirituality that can expand our vision and enhance our lives? And even more importantly, how do we imagine a church that will arouse confidence and trust?

iMissal
iMissal has been granted an official Imprimatur from the Catholic Church and is approved for use! You get access to Mass Readings for any day of the year. iMissal has been one of the top selling Catholic applications since its inception.

Immaculate Heart of Mary
An extremely interactive site, dedicated to Mary, where visitors will find prayers, the Rosary, Novenas, Marian doctrine, and a new webzine, Mary OnLine.
Immaculate Mediatrix Online
The official site of the Franciscans of the Immaculate in the United States, featuring online articles and a live Marian discussion forum.

Immigrant Song: When did Amnesty become a dirty word?
The words inscribed on the base of the Statue of Liberty have become just that…words. No longer do they represent America's stand for moral compassion. Immigration policy has gone through a dramatic shift towards restriction in years past and, as evidenced by last week's events, still remains in flux.

Immigration challenges church to respond with courage
The poor are the "light to the nations," the ones who invite us to conversion and salvation. To turn away from their suffering and to neglect their cries is to fail to hear the Gospel or to know Jesus, who told us in the parable of the last judgment in Matthew 25 that he has gone before us into the poor, the hungry, thirsty, naked and the stranger, and that is where we must find him and serve him.

IMPLEMENTING THE DECREES OF VATICAN II TODAY
Take and Read blog: Centuries after the Emmaus journey, the decrees of the Second Vatican Council generated many changes that elicited a wide variety of reactions.

In a better world, Pope Francis would be the norm
Even though Pope Francis is just doing his job – a man of the cloth showing humility, compassion, tolerance and love – he challenges all of us to stop and try harder, to be better, even when it's difficult. It will be a righteous world when Pope Francis isn't so special.

In All Things
The Group Blog by the contributors of American Magazine.

IN AMORIS LAETITIA, FRANCIS' MODEL OF CONSCIENCE EMPOWERS CATHOLICS
Francis' teaching on conscience in that letter is one of the most important teachings in the apostolic exhortation.

In Defense of Politics
Catholics who like the word "solidarity" are sometimes suspicious of the word "subsidiarity." They worry it's a euphemism for privatization. Catholics who like the word "subsidiarity," meanwhile, are often uneasy with the term "solidarity" — unless it refers to a Polish labor movement.

In Defense of the Catholic Faith
A very well done site by Mario Derksen, a seminarian studying for the priesthood in Miami, Florida.
Catholic Insight - In Defense of the Catholic Faith

IN FAMILY SYNOD DOCUMENT, BISHOPS FORGET WE ARE ALL WOUNDED
Many Catholic laypeople are cautiously excited about the discussions going on throughout the world concerning the upcoming Synod of Bishops on the family.

IN MASS FOR THE POOR, POPE SAYS EVERYONE IS A 'BEGGAR,' CALLS INDIFFERENCE A 'GREAT SIN'
Omission, Francis said, is also the great sin where the poor are concerned, but it has a name: 'indifference,' thinking that the poor are 'society's problems.'

In moment of hope comes the challenge of accountability
Democracy is a gamble. Presidents promise peace and deliver war, advocate humility and practice arrogance, promote morality and act corruptly. Still, elections, like second marriages, represent the triumph of hope over experience. Through our votes we place our trust in a flawed human being and pray our victorious candidate will embody in correct proportions the virtues of prudence and wisdom, charity and courage, foresight and empathy, right reason and determination.

In Nomine Patris
The website of Enrico Pierosara (Italy) is a testimony to the love of God and to God which alone can to fill the life of each man, a testimony to Jesus Christ, died and risen for us, until the extreme limits of the World and a virtual place of Prayer and Reflection for the Wayfarer of the electronic World.

In Praise of Lay Saints
From America magazine: why the Vatican needs to recognize ordinary men and women who have lead extraordinary lives of holiness.

In Praise of Radical Feminists

American women religious and the call to service
From America magazine: By their very charism, professed Catholic women religious are both radical and feminist: radical in their response to Christ's call; feminist in their carving out a role for themselves in the Catholic Church.
In praise of the 'good enough' family
The holy family, with its adoptive father-son pairing, can lead the way for today's unconventional families. Luke and Matthew both paint remarkably similar portraits of God's invitation to Mary and to Joseph in which both make the choice to become an unconventional, "good enough" family. God holds out the same invitation to us. Are we willing to accept that our own "good enough" families can also be holy?

In Search of the Emerging Church
Tom Roberts, NCRonline editor at large, is traveling the country reporting on parish life. He is on the first of several trips he plans to take, this time moving through Ohio, eastward into New Jersey and on to the nation's capital. Read the full series here: In Search of the Emerging Church.

IN THE BEGINNING
Stephen Hawking attracted a lot of attention for his speculations about how the universe began. Though an avowed atheist, he was for 32 years a member of the Pontifical Academy of Sciences.

In The Bones
Exploring the tension between faith and reason is just one of the many interesting elements of the television series, Bones, currently in its sixth season on Fox. The two main characters do more than just examine crimes, they inform each other and the viewers about the dichotomous worlds from which they approach life.

IN THE LAST 50 YEARS A POPE HAS NOT BEEN CRITICISED SO BRAZENLY
US bloggers and "culture warriors" – even the now-former Prefect of the Apostolic Signatura, Cardinal Burke – have publicly laid into Pope Francis in the media, criticising the calling and content of last month's Extraordinary Synod on the Family.

In the Vineyard
Co-Workers in the Vineyard of the Lord - the document by the U.S. Conference of Catholic Bishops - marks a notable step forward in recognizing the unique contribution of laypersons who are employed by the Catholic Church in the United States.

IN THE WORST OF TIMES, JESUS IS STILL WITH US
There is only one road that leads us to eternal life and when we choose to leave that road, we risk losing the only life we have.

IN THEIR SHOES
Every person has empathy toward those who are closest. The challenge is to rise from having empathy for a few to having empathy for many.

IN THIS BRIEF LIFE, MAYBE ALL THAT MATTERS IS KINDNESS
Life is brief. Maybe all that matters is kindness. Everybody is looking to feel at home, to find some smattering of God in this life. I can exist in something as simple as a smile, followed by a few words of curiosity - James Behrens, OCSO

In This Together

How Catholics can overcome partisan divisions
Catholics who are serious about their faith and want to live it out in the public arena are challenged in today's political environment.
In Thy Wounds, Hide Me
By meditating upon the Easter mystery, we can discover the healing grace that Jesus brought to the early community of disciples and that he continues to pour out upon us today. Celebrating the Easter story deepens our companionship with the Lord and with one another. Just as Jesus commissioned Mary and Peter and then all those gathered around him in Jerusalem, he continues to commission us to spread his good news with joy to the men and women of our day.

In Truth, Peace
Benedict XVI's Message for the Celebration of the World Day of Peace: "In view of the risks which humanity is facing in our time, all Catholics in every part of the world have a duty to proclaim and embody ever more fully the 'Gospel of Peace...'"

In Verbo Veritatis
Pope John XXIII solemnly convoked the Second Vatican Council in his apostolic constitution Humanae salutis, issued on Christmas Day 1961. It sets out the challenges the Church was facing at the time, the vitality with which the Church was facing them, the main purposes of the Council, and a working agenda for it. Fr Joseph Komonshak, a priest of the Archdiocese of New York, examines the Council via background, essays, documents and interpretation.

In-between is a dangerous place to be
Maryknoll priest Roy Bourgeois is under threat of excommunication for giving a homily at the unauthorized priestly ordination of a woman sponsored by the group Roman Catholic Womenpriests. The question, especially for those who know this priest to be a justice-loving, selfless prophet of peace, is how Fr. Roy's "case" will be handled by the Vatican. No doubt about it: The situation is an important one -- both for him and for the church who will judge him.

Inauguration Homily of the Benedict XVI
"And so, today, with great strength and great conviction, on the basis of long personal experience of life, I say to you, dear young people: Do not be afraid of Christ! He takes nothing away, and he gives you everything. When we give ourselves to him, we receive a hundredfold in return"

Inclusive Church
A group of on-line discussion forums devoted to topics involving women and the Catholic Church

Inclusive Discipleship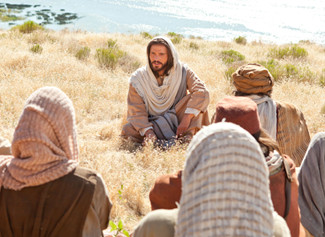 The quality or value of any sermon is only measured by the effect it has on the lives of those who hear it, and on the community of the human family. Keeping the commandments of God, and living according to the Gospel of Jesus is not just a matter of personal holiness or of intellectual or spiritual values. If the gift of faith enables us to hear the Word of God and live by it, then we are expected to share that gift with real people - every day and in every circumstance.

Increases in extreme poverty
Many of the world's poorest countries lamented at a meeting of foreign ministers that over two-thirds of the 50 least developed nations are experiencing increases in extreme poverty.

Independent Catholic News
ICN is the first daily Catholic on-line news service in the UK. This site is run by Catholic journalists based in London, England. There are also more than a dozen regular contributors around the world.

Independent Catholic News
A Catholic News portal created in May 2000 in response to Tertio Millennio Adveniente, which called for lay people to play a more active role in the work of the Church. ICN's aim is to provide speedy and accurate news coverage of all subjects of interest to Catholics and the wider Christian community. We also have a Saint of the Day, Sunday Reflection, Listings Section, Classified Ads, Archives and Links pages.

INFALLIBILITY — HANS KÜNG APPEALS TO POPE FRANCIS
An urgent appeal to Pope Francis to permit an open and impartial discussion on infallibility of pope and bishops.

INFINITE HORIZON; THE PRAIRIE SPIRITUALITY OF RONALD ROLHEISER
Isolation, struggle, and beauty are the primary ingredients of Ronald Rolheiser's spirituality. Part of the nurturing ground for this can be found in his Catholic prairie sensibility.

Infinite spirits in a finite world
NCR series higlighting voices that call us beyond our current situation to new ways of thinking about church for the 21st century. Ronald Rolheiser is one of those who is reimagining and reformulating Catholic doctrine and spirituality for a younger generation. This is an edited selection from an NCR podcast with former NCR publisher Thomas C. Fox.

Information Deficit
Why the church's hierarchy isn't working - a critique of the internal organization of the Catholic Church with tentative recommendations for reform; an article from the February 13, 2004 issue of Commonweal by Andrew Greeley.

Informazione Musica Cristiana
This newly re-worked site now serves as an international point of reference for anyone involved in the field of Christian Music (musicians, performers, record producers, recording companies, critics etc.,) as well as for those who may simply have an interest and a passion in Christian music.

Inheriting the Kingdom
It is fitting that the four weeks of Advent are immediately preceded with the wonderful celebration of Christ's Kingship. God becomes man; man becomes priest, prophet and king. But what exactly is this kingship that Christ manifested? What is it - exactly - that He says we shall inherit? It is certainly not what we would expect - and maybe not even what we would desire.

Innovation is key in today's fight for social justice
For social justice seekers of the 21st century, tactics used by the community organizers and philanthropists of years passed are passé. It takes an innovative approach to aid the most vulnerable populations and to bring real social change in today's world.

INQUIRY OR INQUISITION? ANOTHER LOOK AT FATHER TEILHARD DE CHARDIN
His attempts to integrate new science and faith led to a ban on teaching and publishing during his lifetime.


Inside the Vatican
This is the web site of the world's most well-informed and comprehensive monthly magazine on what is going on "Inside The Vatican."

Institute for Catholic Social Thought
The mission of the John A. Ryan Institute for Catholic Social Thought is to examine contemporary issues in light of the Catholic social tradition. Through a vision of human community grounded in a theological framework, the Institute explores the social meaning of faith through interdisciplinary programs, conferences, seminars, and other initiatives.

Institute for Christian Leadership
From ICLnet, reviews of materials, articles, books, and websites, pointing the way for others' research efforts and enrichment reading. The original "Classical Christianity" resources website.

Institute for Church Life
The Institute for Church Life (ICL) of the University of Notre Dame exists as an integral component of the University's larger mission of teaching, research, and service to society and to the Church. The site offers the findings of their major Study of Parish Life, as well as Liturgical Resources, News & Events and course offerings.

Institute for Communal Contemplation and Dialogue
Founded by Nancy Sylvester, IHM in 2002,the Institute's purpose is to resource, educate and organize people of faith to reflect, analyze and act on the critical issues of church and society through a process of communal contemplation and dialogue. It's current project is Engaging Impasse: Circles of Contemplation and Dialogue. The website includes reflective articles on dialogue, contemplation, impasse, societal and ecclesial context, globalization and the new cosmology.

Institute for Ecumenical and Cultural Research
The Institute seeks to discern the meaning of Christian identity and unity in a religiously and culturally diverse nation and world, and to communicate that meaning for the mission of the church and the renewal of human community.

Instrumentum Laboris
Issued on July 8 by the Vatican, Instrumentum Laboris is the working document for the Synod on the Eucharist. It is a summary of responses from the world's Bishops meant to aid in the work of the Synod.

Instrumentum Laboris
An investigation of all 229 seminaries in the United States has begun in an effort, according to Vatican officials, to ensure that future priests remain celibate and obediently accept church teaching on all sexual matters. This is a translation of the Vatican working document for The Apostolic Visitation Of The Seminaries And Houses Of Priestly Formation in the U.S.A., with links to many of the documents cited by the Vatican

INTEGRAL VOICES
A semi-monthly global conversation bringing you the latest in Catholic thought and leadership on global social justice and peace.

Integrating faith, ethics in business decision-making
How can ethical decision-making based on the Christian tradition become integrated in the workplace? One organization is attempting to address this aspiration. The Greenwich, Conn.-based Greenwich Leadership Forum provides a venue for business executives to explore how faith and religious principles can play an important role in their decision-making, while building and leading successful and ethically sound organizations.

INTEGRATION YES, COMMUNION WHO KNOWS?
Excerpts from the post-synodal exhortation "Amoris Lætitia." In 264 pages and 325 paragraphs not a single clear word in favor of communion for the divorced and remarried.

Integrity and Unity
When we divide the community, when we feed the division of the community, and when we profit by this division, we deny all those who lived their lives bearing witness to a faith that is above division; and we deny the efficacy of the prayer of Jesus "that they may be one, as we are one..."

Intentional communities find a way
William D'Antonio is a principle organizer of the third gathering of Intentional Eucharistic Communities set to meet in Chevy Chase, MD., May 15-17. NCR editor Tom Fox talked with D'Antonio about Intentional Eucharistic Communities and about the weekend gathering and its goals.

InteractiveRe
Religious educators can join this online e-group to share ideas, suggestions and practical approaches to Religious Education

INTERNAL FORUM FOR DIVORCED CATHOLICS; BACK TO THE FUTURE
The papal apostolic exhortation in response to the Synod of Bishops is expected to have some reference to the "internal forum" as a solution to the pastoral problems of divorced and remarried Catholics.

International Catholic Stewardship Council
The Mission of the International Catholic Stewardship Council is to foster an environment in which stewardship is understood, accepted and practiced throughout the Catholic Church.

International Communion of the Charismatic Episcopal Church
A movement that seeks a blend of the ancient stream of catholicity with evangelical and charismatic streams.

International Network of Children's Ministry
The International Network of Children's Ministry is a non-profit, non-denominational Christian organization. Our mission is to train, encourage, motivate, network and resource Christian leaders who minister to children.

International Network of Societies for Catholic Theology
The goal of the Network is to foster academic theology and theological research in various continents, to encourage research within the theological disciplines and to stimulate interdisciplinary work in the interest of academic theology.

International Theological Institute
The International Theological Institute for Studies on Marriage and the Family is a Papal Institute for the study of Catholic theology as a unified whole. Within that whole, particular attention is devoted to the theme of marriage and the family.

Internet links for Catholic Schools
A compilation of links to thousands of websites useful in education, compiled by Australian Gerard Say and presented by the NSW Catholic Education Commission. It is searchable by topic (e.g. Religious Education) or by keyword.

Internet Theology Resources: Scripture
From the Alcuens and Clemens Library, historical and scriptural reference resources.

Interview With Cardinal Cottier on New Vatican Instruction
Cardinal Cottier, 83, former Pontifical Household theologian, shared his views of the new Instruction with Zenit.org, stating "Document Shows Homosexuals Much Sensitivity."

Interview with Dominican Fr. Albert Nolan
"More and more people, and especially young people, have given up all the certainties of the past: religious certainties, scientific certainties, cultural certainties, political certainties and historical certainties," wrote Dominican Fr. Albert Nolan in his book Jesus Today. This has left us with a great hunger for the spiritual and the religious, he tells Tom Fox. And it could be a tremendous opportunity.

Interview: Deborah Halter
From the SocialEdge.com - Writer Deborah Halter talks about Catholic social teaching, Thomas Merton, mystic Caryll Houselander, and the Tsunami disaster.

Interview: Diarmuid O'Murchu
From the SocialEdge.com - by Gerry McCarthy: Fr. Diarmuid O'Murchu is a social psychologist and member of the Sacred Heart Missionary Congregation. He has written numerous books, including: Quantum Theology: Spiritual Implications of the New Physics, Reclaiming Spirituality: A New Spiritual Framework for Today's World, Poverty, Celibacy, and Obedience: A Radical Option for Life, and Evolutionary Faith: Rediscovering God in Our Great Story.

Into Great Silence
An almost wordless documentary film just released in the U.S. chronicles contemporary life in an austere Catholic monastery and offers a meditation on time -- and silence.

Into the Future

The journey of women religious since Vatican II, The bishops are right. Women religious have changed, not only in the United States but throughout the world.
Into the Wardrobe
Discover the world of one of the finest writers of this century, C.S. Lewis - plenty to investigate and enjoy!

Into uncharted waters
Benedict XVI's announcement of his retirement took the world by surprise. In less than a fortnight, he will step down. Here, our Rome correspondent, who watched this week's extraordinary events unfold, judges the measure of a truly historical moment.

IntraText: Bibliotheca Religiosa
Online text and concordances of the Bible in many languages, documents from Vatican and from religious institutions and congregations. Documents are in 11 languages and updated daily.

Introduction to the Dead Sea Scrolls
The Ancient Library of Qumran and Modern Scholarship.

INVITED OR NOT, HERE THEY COME
'Every action creates a reaction.' So there you have it. That's exactly what's going on in the church right now.

Invited to a Banquet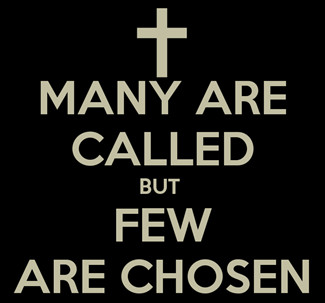 Jesus' life put flesh on this parable. When he sat at table with the poor, outcasts and sinners, he was showing what this parable looked like. All were welcomed into his company and would be welcomed at the banquet in God's realm. Who gets to sit at the table with the Lord? The parable says, all who are outsiders and respond to the free invitation. But those who get in must make a fitting response that indicates they realize what has been given them. We have all received the invitation - an invitation not to a banquet, to but to life in its fullness. And if God is so willing to give of Himself - so totally - to us, what then is our responsibility in accepting that invitation? Without an authentic RSVP to the invitation we might just be asked: "My friend, how is it that you came in here without a wedding garment?"
Iona Spirituality Institute
The Iona Spirituality Institute's upcoming conference: The Conversions of Thomas Merton.

Iowa Church Is a Beacon After Immigration Raid
St. Bridget's Roman Catholic Church provided help and comfort after nearly 400 illegal immigrants were arrested at a factory in May. The former pastor, Rev. Paul Ouderkirk, came out of retirement to help members of his congregation.

Ireland
Explore early Celtic Spirituality and Irish Christianity. Compiled by Dave Armstrong, Ireland has hundreds of links exploring Culture and Folklore, Castles and Cathedrals, and Irish Christianity.
Ireland

Irish bishops turn to the Internet
Cardinal Sean Brady and Dublin Archbishop Diarmuid Martin offer streamed-video messages on a newly launched website, www.catholicbishops.ie, that gives viewers the chance to read, see and hear the views and activities of Ireland's Catholic hierarchy.

Irish Calendar of Saints
From Catholic Online, a description of the major Irish saints.

IRISH CATHOLICISM'S TWO ABUSE CRISES
For an Irish Catholic Church desperate for good news, the bad keeps coming. A Calamity for Both Church and Society.

IRISH PRIESTS CALL FOR DIACONATE PAUSE
The Association of Catholic Priests in Ireland has called on the Irish bishops to halt the introduction of permanent deacons in their dioceses until the Vatican's commission on women deacons has concluded its report and Pope Francis has made a decision based on its findings.

IRISH PRIESTS URGE CHURCH TO PROPOSE ORDINATION OF MARRIED MEN
The Association of Catholic Priests (ACP) has renewed its call for the Irish church to make a proposal to the Vatican for the admittance of married men into the priesthood.

IS ALL CHURCH TEACHING CREATED EQUAL?
We tend to give all church teaching the same weight and authority, but is dumping limbo tantamount to dumping the Trinity?

Is Anyone Listening?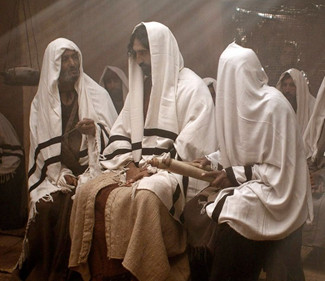 The challenge given us in today's readings takes us far beyond the simple narrow-minded attitudes of those who refuse to listen: the more loving we are - the more people our love embraces as we transcend labels and prejudices dividing people - the more likely we will be rejected, persecuted and hated, perhaps driven out of town to the edge of the mountaintop - even by "religious" people.

IS DEVOUT FAITH A BLESSING — OR CURSE?
The story of a man who lost his Catholic faith has implications for both sides of the secular-religious divide.

IS FRANCIS SEEKING A NEW UNDERSTANDING OF CHURCH TEACHING ON CONTRACEPTION?
The Pope is in a difficult position. He cannot simply abrogate Humanae Vitae, but he knows artificial that contraception is widely used by many Catholics in the Western world.

Is Freedom of Religion Endangered in the United States?
Noted sociologist Peter Berger in his latest blog asks: "Is freedom of religion endangered in the U.S.? His own answer: "It seems to me that, empirically speaking, the answer is no," especially by comparison with many other areas of the world. But while he has criticisms of the "level of alarm" demonstrated by the USCCB, he thinks that there are some serious issues involved.

IS IT OK TO BE A CAFETERIA CATHOLIC?
Evangelization requires real dialogue in the church—as well as an open door to those on imperfect journeys of faith.

IS IT TIME FOR A CULTURAL DETOX?
The #MeToo movement is driving important dialogue about privilege and sexual abuse, but let's not pat ourselves on the back for a job well done just yet.

Is It Time for Vatican III?
Maybe Church Community Should Meet to Discuss Change in a New World
As Christians begin their celebration of the Easter season, the Catholic church seems stuck in Good Friday. Just when some would like to turn their attention to the profound mysteries of their faith, they are instead mystified by yet another round of horrendous sex abuse stories making headlines. - by Father Edward L. Beck, C.P.

Is it time to separate church and state marriages?
Instead of getting all tied in knots about same-sex marriage, the church should separate itself from the state when it comes to officiating civil marriages.

Is Liberal Catholicism Dead?
He may not have been thinking about it at the time, but Pope Benedict, in the course of his recent U.S. visit may have dealt a knockout blow to the liberal American Catholicism that has challenged Rome since the early 1960s. He did so by speaking frankly and forcefully of his "deep shame" during his meeting with victims of the Church's sex-abuse scandal. By demonstrating that he "gets" this most visceral of issues, the pontiff may have successfully mollified a good many alienated believers — and in the process, neutralized the last great rallying point for what was once a feisty and optimistic style of progressivism.

Is Mary the 'Coredemptrix' of humanity?
VATICAN CITY — When Pope Benedict XVI told a crowd in St. Peter's Square in April that the Virgin Mary "silently followed her son Jesus to Calvary, taking part with great suffering in his sacrifice, thus cooperating in the mystery of redemption and becoming mother of all believers," most listeners probably heard nothing remarkable in the statement.

IS NEW LIFE AHEAD IN THE CHURCH?
Sr. Ilia Delio warns that the church has 'a deep structural problem ... that at this point requires either a radical decision towards a new ecclesial structure or the acceptance of the possibility of a major schism.'

IS THE CHURCH CAPABLE OF FIXING ITSELF?
After this summer of sex abuse revelations, it is time for a relentless examination of institutional conscience.

IS THE COMMON GOOD OBSOLETE?
The church has valuable moral and political truths to propose and should continue to bear public witness to those truths in both word and deed.

IS THE COMMON GOOD OBSOLETE?
The church has valuable moral and political truths to propose and should continue to bear public witness to those truths in both word and deed. (A long essay, but well worth the read)

IS THE VATICAN BUILT ON ST. PETER'S BONES?
What exactly did Jesus mean when he told Peter, 'And I tell you, Peter, that on this rock I will build my church'?

IS THE WORLD A PROBLEM? AN ESSAY BY THOMAS MERTON 1966
The world cannot be a problem to anyone who sees that ultimately Christ, the world, his brother and his own inmost ground are made one and the same in grace and redemptive love.

Is the world making an idol of Pope Francis?
Are we, like the ancient Jews at Mount Sinai, and Americans in 2008, molding Francis into an image and polishing him to a high gloss, that we might better see ourselves reflected in him? Are we treating him as we would a god?

IS TRANSPARENCY A CURE-ALL?
The history of the church is a history of saints and sinners. Lately the sinful part is certainly more visible than the saintly.

IS YOUR PARISH CREATING NEW CATHOLICS?
Maybe it's time to rethink RCIA. We need to stop trying to get the parish involved in RCIA and start getting the catechumens and candidates involved in the parish because that is where they meet Christ active in the world.

Issues in Christian Ethics
An introduction to contemporary Christian Ethics by By Yuri Josef Koszarycz, Senior Lecturer in Religion Studies, Department of Theology, Australian Catholic University.

Issues that won't go away
Cardinal John Heenan, Archbishop of Westminster at the time of the publication of Humanae Vitae 40 years ago this summer, described the crisis of authority it triggered as "the greatest shock the Church has suffered since the Reformation". With hindsight that was an exaggeration, though the encyclical brought about a profound change in the way Catholics saw the Church.

It Doesn't Sing
The Trouble with the New Roman Missal
Clarity and intelligibility were principles of liturgical renewal specifically named by the fathers of the Second Vatican Council in the Constitution on the Sacred Liturgy. Until 2001, those who translated liturgical texts into English placed a high priority on the council's mandate for clarity and intelligibility. Those were essential guiding principles of liturgical reform, not secondary considerations.

It is still about the Poor
From the Tablet: Ten years after the death of Mother Teresa of Calcutta, her mission to care for the poor is flourishing in the hands of her fellow sisters, who, helped by more volunteers than ever, are committed to carrying their charismatic founder's compassionate vision into the future.

IT IS TIME TO FIX OUR SUNDAY SCHOOL CULTURE
When choosing to believe is more and more a revolutionary act, religious education must do much more than hand on the basic tenets of the faith.

IT TAKES MORE THAN A GREAT REFORMER TO REFORM THE CHURCH
Today's Catholics are more ideologically diverse from each other and in some countries they are even quite polarized politically. Culture, agendas, history stand in the way of the most able of popes.

It will be hard to go backward after Francis' papacy
Francis has become a living and happy invitation to all of humanity, even beyond the too-tight boundaries of Christianity, instead of an exclusionary bouncer standing at the always open gates of heaven. In that alone, he has changed the papacy -- perhaps forever. It will be very hard to go completely backward again.

It's All About Relationship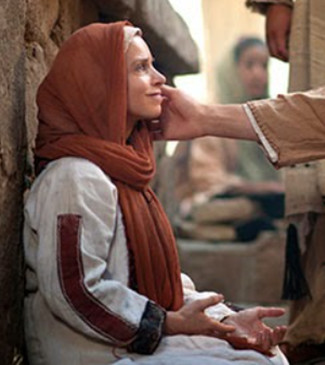 We are called to create the possibility for others to become present to themselves; we are to become a center of communion, a community where we cease to be anonymous, where we recognize one another as sisters and brothers, loving one another and caring for one another not because we need them, but simply for themselves. We have been chosen by name, and have been called to create an environment in which healing takes place, where one is forgiven and reconciled, where concern is fostered, where one feels a sense of belonging.

It's Not About Celibacy
Blaming the Wrong Thing for the Sexual Abuse Crisis
One thing you don't see on the list of factors [which underlie the sexual abuse crisis in the Catholic Church] is celibacy. Because celibacy does not cause pedophilia. But that hasn't stopped otherwise thoughtful pundits and commentators, and among them even some Catholics, from opining on celibacy as a cause of the crisis - Rev. James Martin, S.J.

IT'S NOT NECESSARILY SO
A senior priest and educator not only tackles the problems in the institution of the Catholic Church and the dogma of the Catholic faith, but also offers solutions and spiritual insights.

IT'S NOT TOO LATE TO LISTEN TO WHAT THOMAS MERTON SAYS ABOUT VIOLENCE
Much of what Thomas Merton wrote about violence in the turbulent 1960s remains true today and in some ways -- at least globally -- seems not just worse but also more heinous.

IT'S NOTHING PERSONAL
Papal infallibility is utterly misunderstood. Nowhere is it decreed that the pope is infallible; the Catholic Church has never taught that any pope is infallible.

It's Still Our Faith
Some Christians are approaching their spiritual lives in a twelve-step, smorgasbord manner. For them, this beats walking away and never looking back, by Maura Hanrahan.

IT'S TIME FOR CHRISTIANITY TO RE-EMPHASIZE RESURRECTION OF THE BODY
To the surprise of some of its adherents, Christianity does not teach that each of us has an immortal soul. That, instead, is an old Greek idea, one that from time to time has weaseled its way into Christian thinking.

IT'S TIME FOR OUR BISHOPS TO THINK OUTSIDE THE BOX ABOUT EFFECTIVE PASTORAL LEADERSHIP
True pastoral leadership notices, encourages and trusts the work of the Spirit in the heart of each believer for the building up of God's reign in our world.

IT'S TIME TO BE HONEST ABOUT POPE FRANCIS AND WOMEN
We must be honest about the limitations that Francis places on women's bodies and women's power, and we must not be afraid to let our prophetic voices rise up about it.

IT'S TIME TO CHOOSE THE PAINFUL PATH OF PURIFICATION
The Catholic community has arrived at a point in its history so seared by raw reality that we are all left with nothing to lean against or hide behind.

IT'S TIME TO PUT TRUTH BEFORE POLITICAL TRIBE
The only antidote is an educated, critically minded electorate who can see through the hoaxes and separate fact from propaganda.

IT'S TIME TO REDISCOVER DOROTHY DAY'S VOICE FOR THE LAND
The increased likelihood of Day's canonization has spurred a bevy of discussion about her. Champion of the poor, stalwart of pacifism, devotee of voluntary poverty, and radical journalist: These are all frequently invoked to describe Day.

IT'S A BRAVE NEW WORLD — EMBRACE IT
Embracing newness as a mandate for spiritual growth isn't a Pauline principle alone. Instead of being shaken to your core by the new and unknown, see it as an opportunity for spiritual growth.

IT'S NOT A COMPLEMENT
The pitfalls of a gendered theology of church. One thing everyone can agree on about Pope Francis: His press conferences give us something to talk about.

IT'S NOT ALWAYS PLEASANT, FOLLOWING A SHEPHERD
He ruins our plans and leads us through barren wildernesses, but he promises us a kingdom.

IT'S THE APOCALYPSE, STUPID
In his latest book, Matthew Avery Sutton, a professor of history at Washington State University, traces this history of American evangelical apocalypticism from the end of the 19th century to the present day.

IT'S TIME FOR THE U.S. BISHOPS TO REVISE THEIR CATHOLIC VOTING GUIDE
A new, dangerous moment is upon us. And we need a theology of conscience ready to respond to the authoritarian wolves baying at the gates of the state.

JAMES FOLEY, CATHOLIC, JOURNALIST, AMERICAN, SON, BROTHER, AND MARTYR
Homily, August 24, 2014, A Reflection on the death of James Foley by Rev. Monsignor James T. Mahoney, Vicar General, Diocese of Paterson, NJ.

Japanese bishops; Vatican mindset doesn't fit Asian church
Japan's bishops have publicly responded to a Vatican survey of global Catholics' views on family issues, stating bluntly that church teachings are not known in their country and the Vatican's Europe-centric view hampers efforts at evangelization in places where Catholics represent a small minority of the population.

Jarring history of the liturgy wars
The liturgy wars, it seems, have come limping to an end. With the vote by the U.S. bishops during their recent meeting in Los Angeles, it appears that before long Catholics will have to deal with revisions to the texts used during Mass.

Jesuit Conference Office of Social and International Ministries
The mission of the National Office of Social and International Ministries is to promote and strengthen the Social Apostolate. The office provides education/training, technical assistance, and consultation - and serves those individuals and groups working in the social, pastoral, primary, secondary education, and higher education sectors.

Jesuits USA
A guide to Jesuit resources on the Web. The Society of Jesus known for its work in education, spirituality, missionary endeavors, justice and service to the church.
Jesus - Transformed and Transforming

Kevin J. Murphy, a Catholic priest in the Ballarat Diocese, Australia, has done a lot of work trying to develop liturgies for use in places where communities gather and distribute communion in the absence of a priest. This commentary can be used by small groups who continue to value a sense of communion and community, exploring the meaning of Jesus in their lives.
Jesus CEO
From best-selling author Laurie Beth Jones, a site that truly brings home the fact that a "theology of work" is not only possible, but practical.
Jesus CEO

JESUS FOUNDED A MOVEMENT LED BY BOTH WOMEN AND MEN
Vatican statements are invariably ahistorical and biblically naive. It is embarrassing. Worse, they bear false witness to the Jesus of history.

JESUS IS THE QUESTION, NOT THE ANSWER
Knowing the 'Catholic answer' does little good if we're not asking the right questions. If we aren't careful to ask the right questions, no matter which answers we arrive at, they are sure to be woefully inadequate.

JESUS IS THE QUESTION, NOT THE ANSWER
If we aren't careful to ask the right questions, no matter which answers we arrive at, they are sure to be woefully inadequate.

JESUS LOVED IMPERFECT PEOPLE
Each of us must discover the directions in which we will find our holiness. This is the goal of a lifelong education, not merely to make a living but to find out what living is for.

Jesus said, 'I call you friends,' but not on Facebook
Right now, someone -- frequently more than just one as these web dwellers gather like flash mobs at the farthest end of long chains of tenuous connections -- is planning to "friend" you on Facebook.

JESUS WASN'T BORN RICH. THINK ABOUT IT
He was born in a barn to penniless parents who were part of a people under occupation. Get it? So why do so many of us not get it?

Jesus Youth
A Catholic youth movement with a charismatic spirituality spread over India and other countries of the world.

JESUS' TEACHINGS ON MARRIAGE AND DIVORCE
Development in teaching, development in interpretation, or change in teaching, change in interpretation – depending upon what word is preferred – has happened throughout Christian history, from the beginning of the Church.

JESUS' THIRD WAY IS WHAT I TRY TO PRACTICE
We are made to be connected to one another. When we forget that, we destroy a part of our selves. 'As a body is one though it has many parts, and all the parts of the body, though many, are one body, so also Christ.'

Jewish-Christian Relations
This site is concerned with issues in the on-going Christian-Jewish dialogue. Here are articles, bibliographies and other resources, pages of Christian-Jewish organizations, addresses of and links to institutes and groups involved in the dialogue, as well as news, events and reports.

JIMMY CARTER'S EXEMPLARY FAITH
In America, what we call faith is often loud, often exclusionary, sometimes violent and too frequently enamored of shiny, expensive things.

JOHN CARR; POPE CRITICS TOO OFTEN 'STUCK IN THEIR OWN HEADS'
This week in Orlando, more than 3,000 bishops, clergy, and laity are coming together to ponder the future of the American church.

John Jay Report - Feb. 2004
The results of the Research Study conducted by the John Jay College of Criminal Justice on "The Nature and Scope of the Problem of Sexual Abuse of Minors by Catholic Priests and Deacons in the United States."

John Jay Report Coverage - VOTF
VOTF's resource section concerning the John Jay Report, including Current News briefs, documents, articles, surveys and reports.

John Michael-Talbot
Website of the famed Catholic musician and liturgist; and also home of the Brothers & Sisters of Charity, the integrated monastic community of celibates, families and singles to which he belongs.
JOHN PAUL I AND FRANCIS, APOSTLES OF MERCY
An English translation of the Avvenire.it article outlining the teachings of the two pontiffs.

John Paul II
A very special site dealing with the Holy Father, created by the folks at Catholic Information Center on the Internet (CICI).
John Paul II

John Paul II
Our collecion of online resources dealing with the 25 years of John Paul II's pontificate: biographies, writings, commentaries and additional resources.

John Paul II - the Millenial Pope
From PBS's Frontline, an exploration into the character and beliefs of the Holy Father and his fierce challenge to the modern world. Originally published in 1999 this site is worth visiting again as the Holy Father prepares to celebrate 26 years in the papacy.

John Paul II and John XXIII; Rush to Sainthood?
Despite the vast popularity of the two popes, there is intense debate about whether these canonizations are nothing more than an elaborate public relations exercise — and whether they should be taking place at all.

John Paul II Beatification Website
The official website on the Cause of Beatification and Canonization John Paul II is now part of the web Portal of the Diocese of Rome. The site already presents various sections in different languages, which will be gradually widened and completed, giving visitors from all the world the ability to follow directly the developments of the late pontiff's beatification.

John Paul II Cultural Center
Located on a wooded 12-acre site adjacent to The Catholic University of America, the Pope John Paul II Cultural Center provides an environment in which to explore one's own faith and discover the faiths of other world communities. Using interactive and multimedia, the Center blends the lessons of history with the promise and creativity of the future.

John Paul II made people look at things in new ways
If saints are the pictures in our ecclesial family photo albums, then what will the images of St. John Paul II bring to mind as inspirations for those of us still on our pilgrim's way?

John Paul II: A Remembrance
A look at the life and legacy of John Paul II, from MSNBC.com

John XXIII and John Paul II, united in heaven
Saints are supposed to be models of sanctity for Christians to imitate, but who can a pope be a model for except another pope? And that is exactly the problem.

John XXIII and John Paul II; Two Catholic saints for the Jews
It is a poignant coincidence that Popes John XXIII and John Paul II will be canonized as Catholic saints on the eve of Yom Hashoah, the international day of Holocaust remembrance observed in Israel and by Jews around the world.

John XXIII's brief papacy made big mark for church
VATICAN CITY (AP) - Pope John XXIII left his imprint on humanity and the Catholic Church he led for fewer than five years, helping propel him to sainthood on Sunday. Here are some highlights, in deeds and words...

John XXIII, Gods crafty peasant saint
If Angelo Giuseppe Roncalli - the "Good Pope" John XXIII (1881-1958) - hadn't been bound by Providence and climbed all the rungs of the ecclesiastic hierarchy, he would perhaps be still tying bundles in the fields, as did many of his relatives, and as he has symbolically continued to do in his own special way.

John XXIII, Gods crafty peasant saint
If Angelo Giuseppe Roncalli - the "Good Pope" John XXIII (1881-1958) - hadn't been bound by Providence and climbed all the rungs of the ecclesiastic hierarchy, he would perhaps be still tying bundles in the fields, as did many of his relatives, and as he has symbolically continued to do in his own special way.

John XXIII-John Paul II canonizations; Francis to co-celebrate with 150 cardinals and 1000 bishops
Fr. Lombardi announced this during the course of a press conference. It is still uncertain whether Ratzinger will be present at Sunday's ceremony.

John XXIII; The accidental saint
His journals reveal a man who admired the saints greatly but also one who would be surprised to learn that this honor has been given to him.

John XXIII's providential decision to hold Vatican II is hailed as a milestone in the Catholic Churc
Pope Francis honored the memory of John XXIII today, saying "he was a man of government, a leader, who was guided by the Holy Spirit." The whole world had recognized in Pope John a pastor and a father: a shepherd because [he was] father. What made him such? How could he reach the hearts of so many different people, even many non-Christians?"

Jokes, quips, wisecracks; John XXIII lived with keen sense of humor
VATICAN CITY (CNS) -- Blessed John XXIII, who will be made a saint April 27, is remembered by many for his warmth, simplicity, social conscience and sense of humor.

Jon Stewart asks Jesus about Mosque Ground Zero
Jan Phillips (http://janphillips.com/home.htm) muses over what an interview with Jesus would be like on Jon Stewart's "Daily Show..."

Jorge Mario Bergoglio is the new Pope of the Catholic Church
The new Pope, the 76-year old Argentinean Jesuit, Jorge Mario Bergoglio, was Ratzinger's main contender in the last Conclave. He is unusual in that he has always rejected posts in the Roman Curia and only visited the Vatican when it was absolutely necessary. One thing he hates to see in the clergy is "spiritual wordliness": ecclesiastical careerism disguised as clerical refinement.

Journey to Peace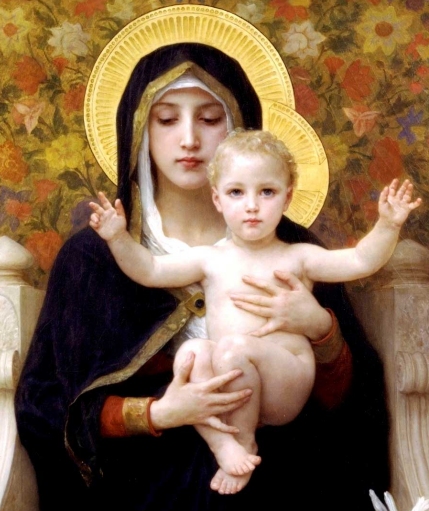 As the new year begins, we are setting out once again on a difficult and seemingly unmapped journey. We have no way of knowing where it will lead. There may be all sorts of surprises ahead, unsuspected discoveries and unwanted setbacks. We cannot know what events of this coming year will shape our lives. We can trust in the abiding presence of our God or feel helplessly lost and alone. Our choice will, of course, fashion the spirit in which we spend each day of the coming year. It will also have an impact on those around us, and, ultimately, on the quality of life in our world.

Journey to the Cross
A Way of the Cross for Youth. Here's how you can set up an inspiring means to interactively meditate on Jesus' Journey to the Cross: create stations for contemplation around your facility. It's perfect if you have side rooms, stairs, pews, choir loft, and a balcony, but you can be creative and adapt to any situation.

JOY FROM THE INSIDE OUT
'Bring glad tidings to the poor, to heal the brokenhearted, to proclaim liberty to captives ... rejoice heartily in the Lord.'

Joy of Evangelization
The plan that Pope Francis wants the Catholic Church to follow has been emerging piece by piece since his election in March, but now he has set it out in detail. He wants a change of the Church's culture and character, a change of its priorities and a change of its structures. He wants a Church that is neither sleepwalking nor marching in step, but that goes forth into the world, getting the mud of the streets on its shoes, to deliver the message of God's infinite care for every bit of it.

JOY TO THE WORLD
December can feel like a tangled string of lights stuck on a maniacal strobe setting: shopping, rehearsals, parties, the "busy" time at work. But Advent is a Time for Contemplation.

Joyce Rupp
Through her books, tapes, and retreats, Joyce Rupp has touched deeply the lives of many. The website of this spiritual writer can help many become acquainted with Joyce's work.

Joyful Noise
From Leo J. Laughlin, this has to be one of the best Catholic Music resource sites on the Net!
Joynotes
JoyNotes is a warm, loving newsletter committed to bringing Christians of all denominations together to lighten, encourage and have Joy in the Lord - and each other.

JUBILEE AND ECUMENISM FRUITS OF VATICAN II
Pope Francis has given an interview to the Catholic Italian daily, Avvenire to mark the end of the Holy Year of Mercy, saying that the Jubilee and Ecumenism are the fruits of the Second Vatican Council.

Julian of Norwich
Our pick as the best of the websites dedicated to the 14th century mystic, Julian of Norwich.
June Bishops' Meeting Agenda
The U.S. Conference of Catholic Bishops will face revisions in its "Charter for the Protection of Children and Young People" and the accompanying "Essential Norms" when the bishops meet this June in Chicago. They will also be asked to approve spending up to $1 million from USCCB re