Our journey of faith is a never-ending one… one of constantly coming to know the Father through Jesus. It parallels the journey of the first disciples - their coming to faith… their coming to understand who the Father was - and how they came to know him through Jesus. God is always the one who speaks first, who acts first, who loves first; and discipleship always involves a call - an invitation requiring a response.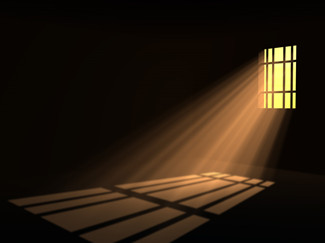 Discipleship is fundamentally a life of faith - which is not the same as belief. Faith is a deep, bedrock of trust in God's presence in the world, in the person of Jesus and in our own lives. But without faith, without trust, there can be no discipleship.
The Gospels tells us that the real sign of discipleship is a trust in Jesus and who he is for us.
Jesus knew that being his follower was not going to be easy. Being a disciple implies that one has to make hard choices: we will not always get what we want, we may find ourselves at odds with others who do not share our values. It's not easy. It's not easy to do what needs to be done, to say what needs to be said, to work things out when it bothers us to compromise. But Jesus tells us: "Do not be afraid... fear no one." Jesus is reminding his followers that because of him, they will suffer persecution. The saying about the sparrows has a bit of an omnious tone: God knows when even tiny sparrow "falls to the ground." There is a hint here of the disciples themselves having to face even death as Jesus' followers. Death may not be what is asked of us, but living that faith does have its costs and may even cause pain, or at least daily sacrifice and inconvenience
What does all of this mean for us?
Jesus lived His life fully, celebrating each moment, each encounter, and each relationship with joy. He embraced human experience, drank deeply of human emotions, was nourished and comforted by human love. But He was always looking into the eyes of His Father. He was always conscious of the circle of His human existence, leading Him from God back to God. He never lost His sense of direction and purpose, and in that sense He was prepared for whatever came. His love of the Father was integrated into all that He said and did and became. There was no event, no person, and no circumstance that ever separated Him from His Father.
This is how we are supposed to live our lives. Through it all, we are called to celebrate life with joy. We are to bear faithful witness to the Gospel by our lives of prayer, worship and unselfish love. We are pilgrims and not always perfect, but we are filled with hope by our faith in the Resurrection of Jesus. We continually look ahead, assured that the same Lord who called this community into being 2000 years ago and who has sustained it by His constant care and providence, will lead us now and into the future, sanctifying us in the truth.
We need look at our lives, and how open we are to His presence within them. We need to be attentive to the signs of His presence around us. We need to focus on how His words affect our day-to-day lives and our relationships with one another. The signs are there… they are around us every day.
And so our response must be one of trust - not one of fear. We are not to fear, because God cares about each of us and every part of us, right down to the hairs on our heads. If birds fall under God's care, how much more do we? There's no guarantee that we will have an easy ride as God's servants. Jesus simply uses the example of sparrows falling and dying and God's concern for them, to reassure us that in the face of trials and perhaps even death, God will care for us.
We just have to trust that He will keep his promises to us. We do our best; we respond as best we can – and then we trust, because we are not always in control, not always the one in charge, not always the one with the final word. Sometimes we find ourselves in circumstances where we are challenged by others, and sometimes it is a situation that is solely in God's hands alone. In any case, we trust – patiently and confidently – because it's the most we can do… and because it's all the Lord asks of us.
Christianity begins within our hearts, but it cannot remain there. We cannot claim discipleship by whispering in the darkness. It is only by speaking in the Light and proclaiming the Gospel from the housetops that we really prove who we are. Only love empowers the leap in trust, the courage to risk everything on Jesus, and to walk into the darkness guided only by a pillar of fire. The ministry of discipleship is an extraordinary opportunity for us to show gratitude to the Lord by passing on His Good News of Grace to others.