LIVING THE CATHOLIC FAITH IN THE 3RD MILLENIUM
A LAYMAN'S LOOK AT THE JOURNEY OF FAITH
Welcome!
eCatholicism.org is a collection of Internet Resources with up-do-date and current information regarding the Church's interaction with the modern world, politics and society. Besides being a resource for information, eCatholicism.org will also offer our visitors the ability to proclaim the Good News in new ways, to serve as witnesses to the Saving Power of our God and to re-affirm their identity as Catholic communities to a world which desperately needs to hear the Gospel message - now more than ever before.
PREPARING FOR ADVENT - LEARNING TO HOPE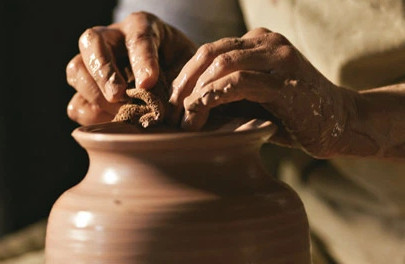 We turn to God with anxious eyes this Advent. Advent asks some very basic questions: do we still trust that God is in charge, is faithful to us and will finally draw us into a loving and lasting embrace? The answer to these questions is a reminder to us that we are indded the people in whom God has invested much. For God has taken flesh among us; Jesus is our sign that God will not give up on us. He is the moment in the cycle of our downward spiral that allows God's mercy to step in.